This article will look at the reopening situation in Germany, Poland, the USA, UK and UAE as case studies. Each one of these countries is at a different stage of reopening. In some countries, gyms have already reopened whereas in others they're preparing to reopen. This will give us a good understanding of individual government reopening strategies. For example, Australia has been out of lockdown for some time now, and the UK is just starting to lift restrictions.
We're aware there is a lot of conflicting information surrounding COVID restrictions. As we care about delivering reliable information, we will be citing only verified sources. These include IHRSA and respective national and state authorities. Our case studies can are grouped into three categories:
Nearly or fully reopened:
Those in a transition period:
Countries still under strict lockdown restrictions:
Australia
To contain the spread of COVID, on March 23, 2020, the Federal Government advised to indefinitely close gyms, fitness facilities and leisure centres across Australia. The government divided Australia into states and territories. Each state was responsible for managing the local COVID situation, passing local restrictions. This depended on the number of cases. Once the number of cases was under control, the government introduced COVID-Safe Plans. Under the COVID-safe plans, all clubs across Australia have been able to reopen from November 8, 2020. Let's have a look at the gym reopening situation in different states.
New South Wales
Things have been relatively normal for nearly nine months. June 13, 2020, marked the day gyms, yoga studios and fitness fasciitis were able to reopen. This is due to NSW only having four new cases of COVID diagnosed in the 24 hour period. Out of those four cases, two were travellers in hotel quarantine.
The fitness industry campaigned for the government to reopen gyms and fitness facilities. As a result, the NSW Health Minister Brad Hazzard announced easing off restrictions and reopening gyms saying, "There's a lot of people desperate to get back in there [gym]".
Upon reopening, gyms can operate at a limited capacity. The restrictions are limited to one person per four square meters, staff including. Group classes are restricted to ten participants and the instructor.
Queensland
Last summer Queensland, Australia introduced a three-step plan of easing off restrictions. As of June 13, 2020, only one person tested positive for COVID upon their return from overseas. As a result, Premier Annastacia Palaszczuk allowed gyms and health clubs to reopen under a limited capacity of 20 members.
This was short-lived, as of April 1, 2021, new restrictions were applied to all of Queensland, apart from Greater Brisbane. These restrictions have introduced new guidelines, limiting the occupant density of a gym. The new guidelines permit one person per two square meters within any gym or facility. These guidelines are regardless of the facility size. Gyms are also required to keep a record of attending members. These restrictions will be enforced until April 15.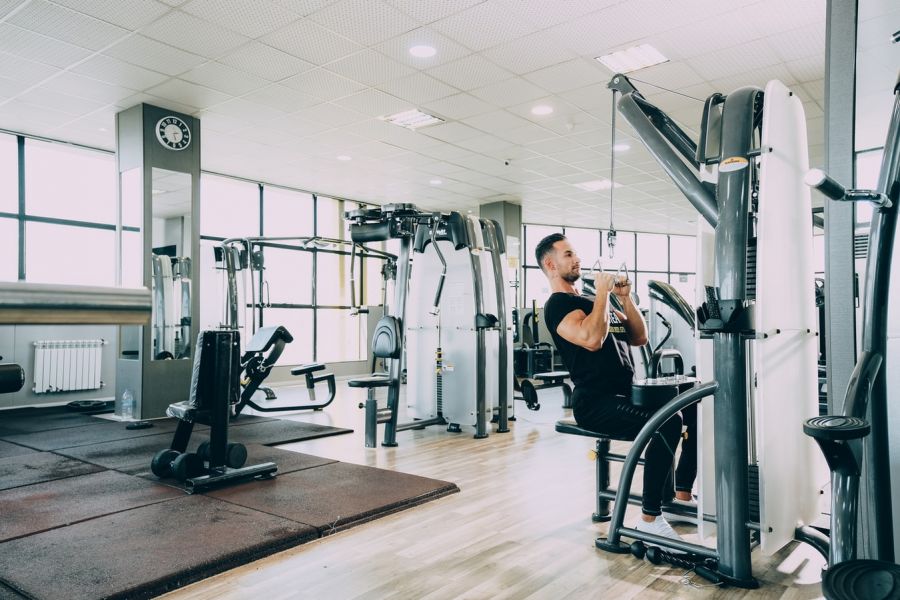 South Australia
At the time of writing this article, there are eight new cases in South Australia. Under the COVID-Safe Plan, gyms are able to operate under limited capacity. The total number of people at a gym must not exceed three people per 4 square meters. What's more, all businesses that conduct a defined public activity must have a COVID-Safe Plan.
COVID-Safe Plan is a requirement across all territories and states in Australia. It is a plan which helps business [gym] owners protect their staff and members. This Plan helps owners prepare for a suspected or confirmed case of COVID in their facility.
Tasmania
Since the start of the pandemic, Tasmania has recorded 232 cases. Due to the small number of cases, Tasmania was able to ease off restrictions ahead of schedule. They were able to reopen gyms and fitness facilities on June 5, 2020. It is true the capacity was capped at 20 members for both indoors and outdoor activities.
As of April 12, 2021, some restrictions are still in place. The restrictions allow for a gathering of 250 individuals in an undivided indoor premise or one person per two square meters. It is advisable, where possible for members to maintain a 1.5 meter social distance.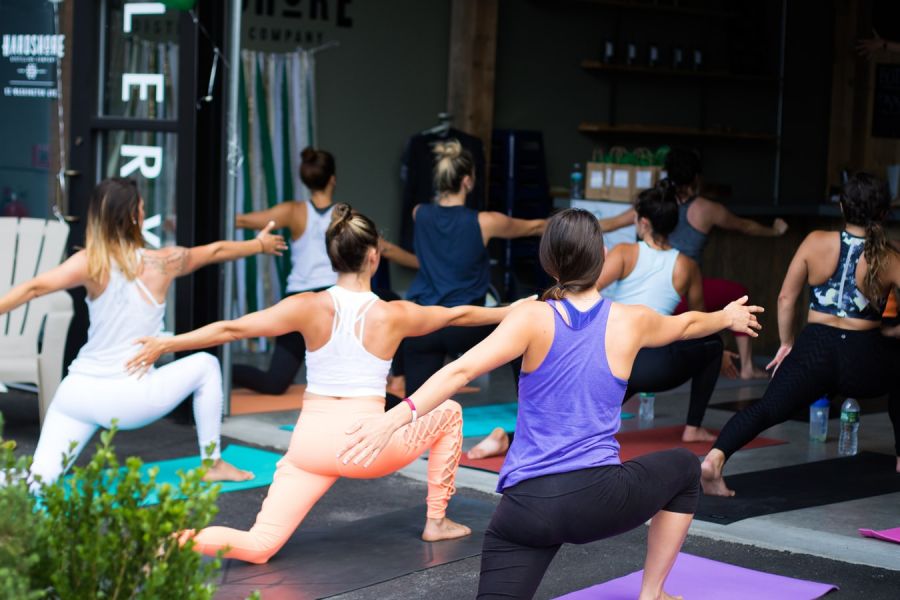 Victoria
Victoria has been able to limit the spread of COVID significantly. In the last 30 days, they have only had 4 new cases reported. As a result on April 9, 2021, Victoria further relaxed COVID safe restrictions, allowing gyms to fully reopen. As with any other state, gyms have to adhere to COVID safe regulations upon reopening.
Gym goers are encouraged to keep a safe distance of 1.5 meters from other members when exercising. It is also within the gym's responsibility to adhere to one person per four square meters rule. The government has not introduced any limits on either indoor or outdoor classes. People are encouraged to wear face masks when exercising if a safe distance is not kept.
Western Australia
At the time of writing Western Australia remains in a State of Emergency even though in the last seven days has been one reported case of COVID. With this in mind, gyms and fitness facilities are able to remain open. They are able to operate as long as they adhere to one person per two square meters rule.
What's more, it is mandatory for reopened gyms to be contact registered. The aim of the contact register is to reduce the risk of an uncontrolled COVID outbreak. It is the gym's responsibility to keep a contact register of everyone coming to their facility.
In a nutshell
Although divided into territories, the COVID regulations have been relatively unified. The speed and capacity gyms in each territory reopen are dependent on the number of confirmed cases. The longer a territory has gone without cases the more members can return to the gym, and the more things slowly begin to reopen.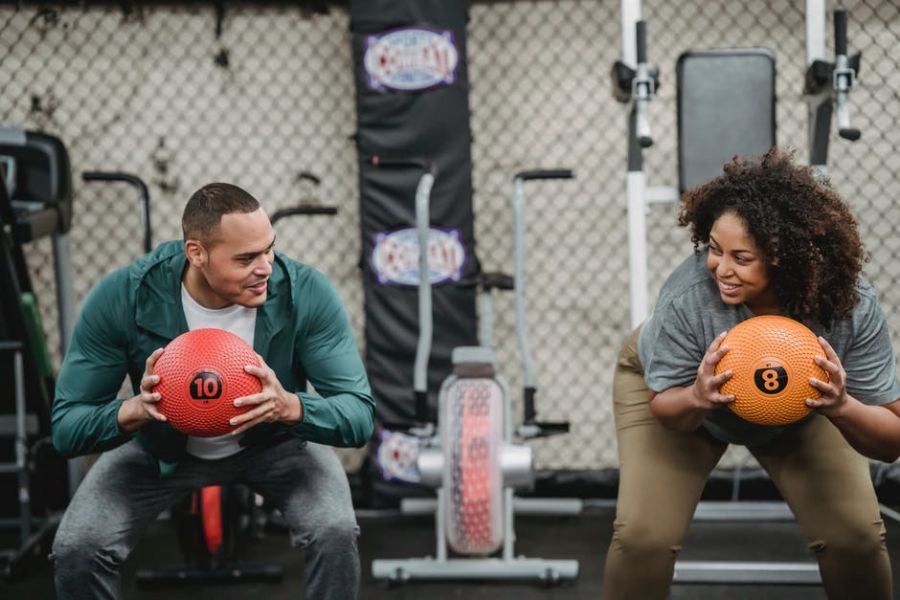 The United States
The United States COVID-19 restrictions are enforced state by state, like Australia. So, COVID restrictions vary from state to state. At this moment, 39 states are still under strict stay-at-home restrictions. This means that in eleven states gyms have been able to reopen within some capacity. We'll only look at the following states in the USA, California, Florida and New York. If you're interested, you can find the state-by-state breakdown of covid restrictions here.
California
On March 19, 2020, California was one of the first states to go into lockdown in the USA. This included closing down nonessential businesses as gyms and fitness facilities. Over a year since the start of the pandemic, California has managed to limit the number of cases. As of April 13, 2021, there were 1.5k new COVID cases confirmed for the last 24hr interval. This resulted in an introduction of the four-phase plan for reopening. According to this plan, gyms will reopen in phase 3.
On the government website, under Blueprint for a Safer Economy, we can see that gym reopening is dependent on a specific county. Depending on the county, gyms may reopen at a limited capacity, 10-50 per cent. The facilities that can reopen also differ, from gyms to saunas and climbing walls.
Florida
The state of Florida was late in issuing a stay-at-home order. This resulted in many counties introducing their own local orders. The daily number of new COVID cases has remained under 10k for the last month. As a result, gyms have been given the green light to reopen at a 50 per cent capacity.
Plan for Florida's Recovery, a three-phase plan introduced slow restriction ease. Within this plan, gyms will be able to reopen in full capacity. Upon reopening, gyms should maintain adequate sanitation practices. But, local governments do have the power to impose local restrictions if they see the need to do so.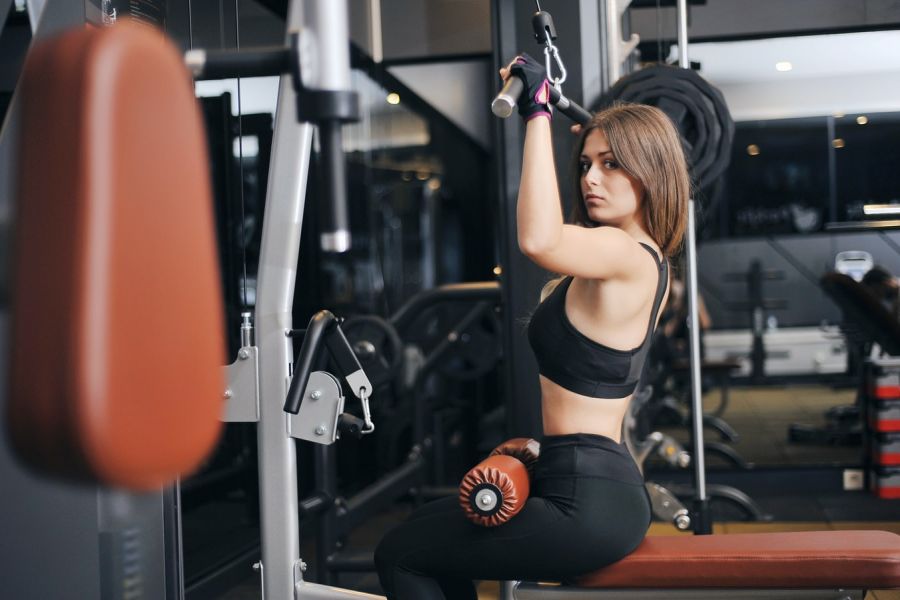 New York
The government of New York has introduced a four-phase plan, Moving New York Forward. This is as a result of decreasing the number of cases. Gyms and fitness facilities have been grouped under phase four of the plan. Along with other nonessential business, gyms were able to reopen on July 20, 2020.
To reopen, gyms had to submit a Gym and Fitness Facility Inspection Request and Attestation Form. This Form ensures gyms are following the New York State COVID requirements. To reopen, gyms must pass the Department of Health and Mental Hygiene inspection and submit the Form. Gyms must also create and share a COVID Safety Plan outlining safety measures.
In a nutshell
Although gyms in eleven states have reopened at limited capacity just like Australia, the number of confirmed COVID cases significantly differs. Even at its highest peak, Australia had just under 18k reported cases whereas the USA had just under 240k. The individual state approach to COVID restrictions has varied from the USA to Australia. Where the USA has taken a more relaxed approach and reopened its gym early on when confirmed cases were still high, Australia decided to wait it out until the cases fell to a manageable level.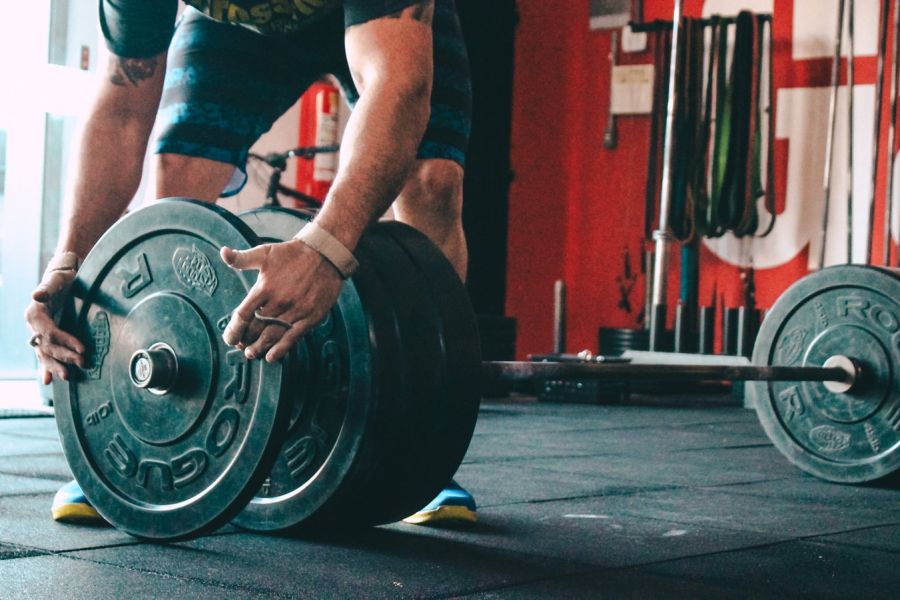 The United Kingdom
The UK was hit pretty hard by the pandemic. This resulted in harsh lockdown restrictions, household bubbles, and the closing of any non-essential business. Non-essential businesses also included gyms, fitness facilities and leisure centres. 
In February 2021, Boris Johnson unveiled the four-step plan to ease England's lockdown. This plan includes a timeline when gyms, fitness and leisure centres will reopen. If all goes well, gyms will be able to reopen on the 12th of April. But exercise or group classes will not be able to reopen until May 17.
Gym owners have been advocating for gyms to be classed as an essential business. They argue that regular exercise helps many maintain good mental health. This is something that the pandemic affected.
In a nutshell
The UK has followed a similar approach to reopening as Australia. The government decided to lift the restrictions only when the number of daily cases reduced to less than 5k a day. The reopening is also happening in phases, and is carefully monitored in case there is a spike in new cases. If this happens, then the lockdown will be reintroduced.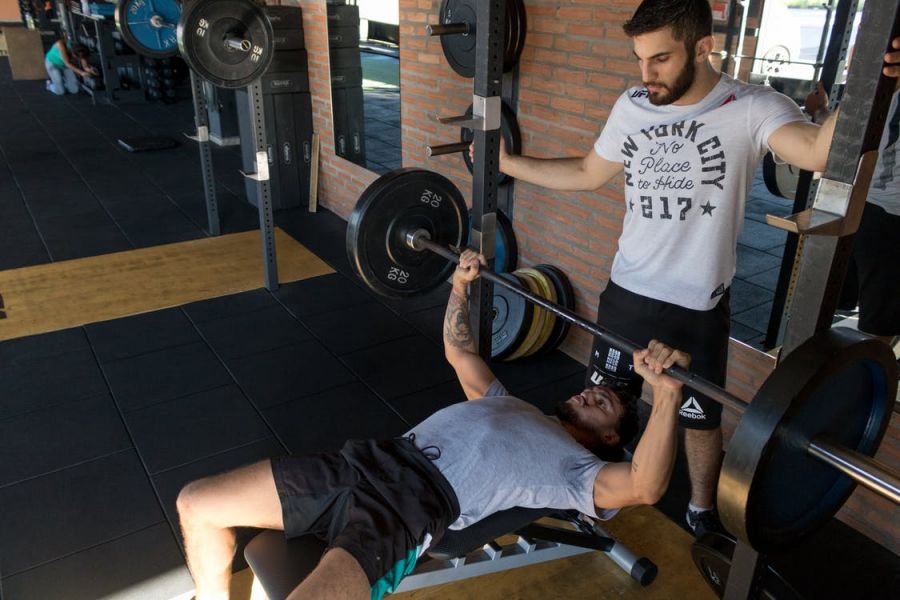 The United Arab Emirates
In the UAE, the number of daily confirmed COVID cases has remained around 2k. The Emergency, Crisis and Disaster Management Team has issued a Reopening Precautionary Measures for Fitness Centers starting from January 22, 2021. This document outlines the measures gyms and fitness facilities should follow when reopening. This includes social distance, 3 meters between people. Group classes are permitted if a 3-meter distance is maintained. Shared equipment like dumbbells should only be used on a calendarized basis.
Poland
March 19, 2021 marks one year since the introduction of lockdown in Poland. By government orders, gyms were closed for almost the entire duration of the pandemic. Within this year, Poland has struggled in containing the number of new COVID cases. At the time of writing this article 13k new COVID cases were reported in the last 24 hours. This has resulted in the national lockdown being extended until April 18.
This means that gyms and fitness facilities will not be able to reopen until the end of April at the earliest. But, government experts warn that the hard lockdown may be further extended until May. As a result gym, fitness facilities and pools have now been closed for over a year now. The only exceptions are gyms for medical purposes and the national representation gym.
Gyms in Poland did manage to reopen for a short while on June 6, 2020. As a result, the guidelines for reopening gyms already exist. The government guidelines ensure both staff and member safety. This is done through limited member capacity, regular cleanliness and disinfectant. So, gyms are ready to reopen, they are just waiting for the green light from the government.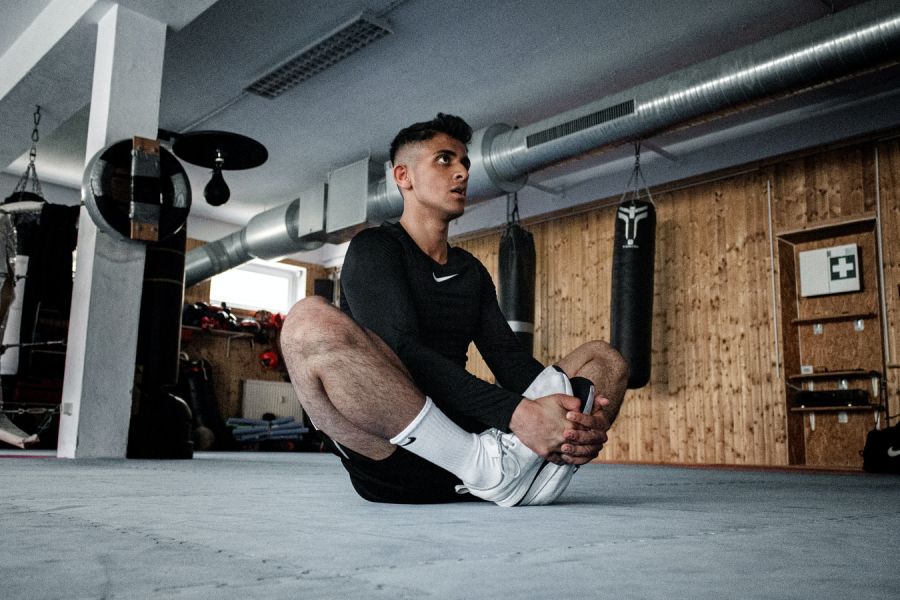 Germany
As of April 14, 2021, some states like Dorsten and Berlin are considering further restrictions along the government planned nationwide Corona emergency break. This is due to the strain on hospitals as the number of confirmed cases remains around 24k. Until the number of cases drops, gyms will not reopen in Germany.
The Federal Government has introduced COVID guidelines. The guidelines state, if a district or city exceeds 100 cases a day for three consecutive days, extra measures will be introduced. Regardless of the cases, individuals can only practice sport alone, or with a member of their own household.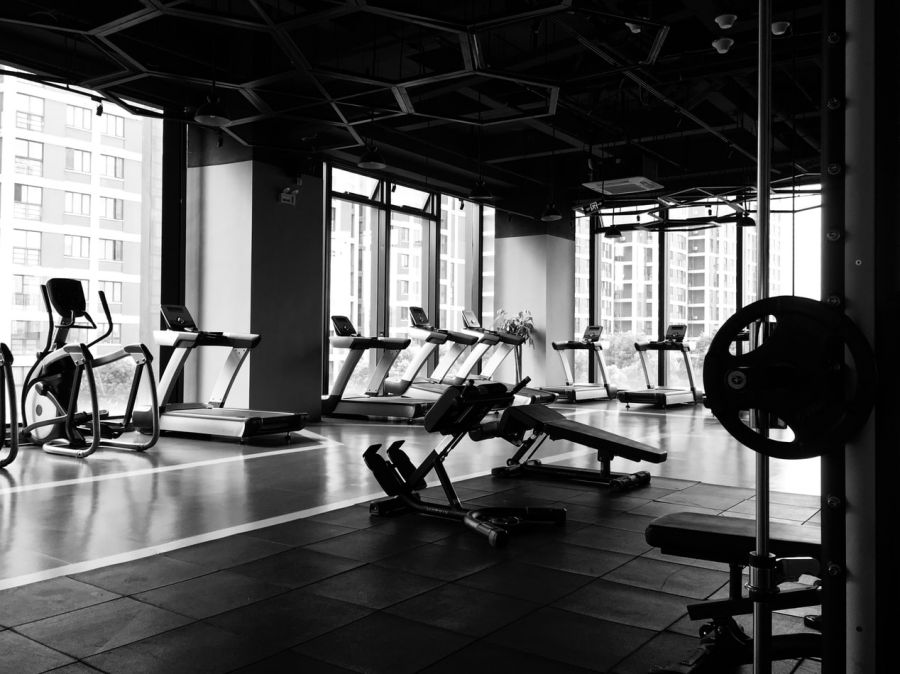 In a nutshell
The situation in Poland is similar to that of Germany. Polish hospitals are unable to cope with the number of COVID patients, and in order to ensure public safety the government has extended lockdown rules until the situation improves. Where Germany has taken a more individual approach, giving states autonomy over when regulations are imposed, Poland has introduced unified restrictions across the country.
Concluding remarks
It's obvious that gyms across the world have been affected by the pandemic. The government's decision to reopen gyms or not has not been easy. Many factors have been considered but the number of cases is the deciding factor.
Some governments like Australia or Germany have placed the importance on individual safety. This resulted in gyms not being able to reopen until the daily case rates have been reduced to a manageable level.
The individual states in the USA have decided that keeping businesses afloat and the economy strong is more important. This led to the reopening of gyms and fitness facilities pretty early on in the pandemic.