With all of the difficulties facing the reopening fitness world as a result of Covid-19 and social distance measures, boutique clubs have been affected uniquely. 
First, social distancing measures will directly take a dramatic toll on their business models. 
The fundamental structure of most boutique clubs work can be problematic for new capacity measures. Most studios are compact rooms that rely on a pay-per-class model. The ultimate goal of these classes is to book them to capacity as often as possible. 
Boutique studios often do not have the luxury of additional space outside of studio rooms: no open weight room, cardio room, or sometimes even no waiting room.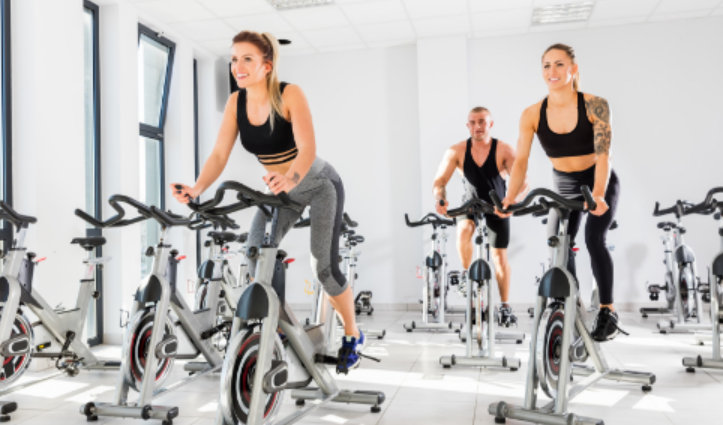 However, what Boutique clubs have to their advantage is their power to control their containable environment effectively. 
In fact, their structure has led to boutique clubs around the world to petition to not even be classified as "gyms" in accordance to different stages of business reopening. 
They argue that since they are much smaller in numbers and therefore have strong managerial control, they have the ability to safeguard their members' health to the same degree as any small client-facing business. 
With reopening on the horizon, here are ways boutique gyms can strategize implementing social distancing measures for the safety of both their members and their businesses.
Check-in Procedures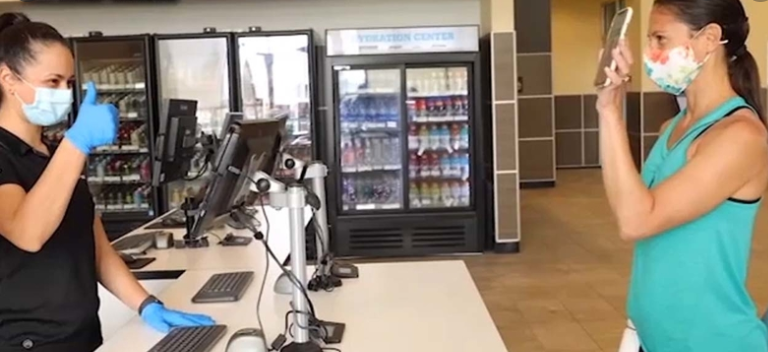 There are several new precautionary procedures at check-in your boutique studio should take on to create the safest space possible. 
First, consider mandating temperature checks before a member is allowed to enter your club. This basic parameter is a great first line of defense to be more accountable for your members, especially if they are personally unaware of their symptoms. 
You can also require members to sign a waiver in which they will need to vouch that they have not knowingly been exposed to anyone with COVID-19 within the last fourteen days. 
This simple measure can be very important for your boutique club from a liability standpoint as well as in making your members more accountable for those around them. 
With transmission issues being  exponentially higher within confined spaces, take every opportunity to reduce unnecessary contact within your club. 
Between classes, make sure your members are waiting outside instead of crowding indoors.
Class Sign-ups
Since your classes will be much more restricted, this should be reflected in how your members sign up for your classes. Your gym will benefit immensely from utilizing an online class sign-up portal.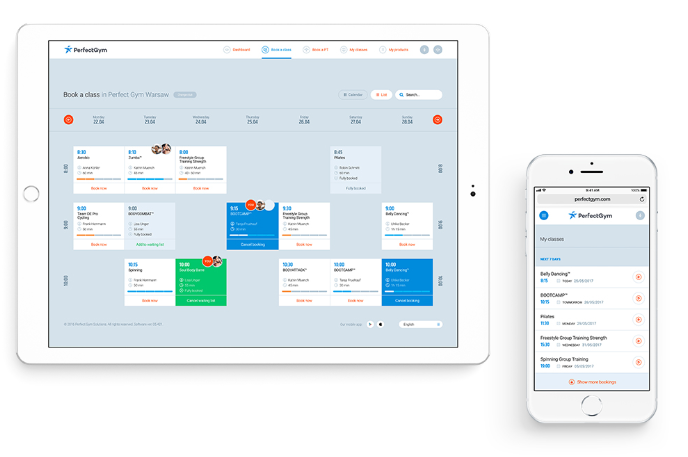 For the foreseeable future, your gym will likely have to avoid ad hoc visits from members wanting to sign up in person, both for personal safety and managerial purposes. 
You can adjust maximum capacities per class so your members know they will need to sign up early in order to reserve spots. You can also provide for waitlists for specific classes in the case of cancellation. 
How to Utilize Space During Classes
Boutique clubs will be most affected by their lack of space compared to traditional gyms. Social distancing will naturally challenge most unique characteristics of boutiques: class structure, smaller spaces, intimate classrooms.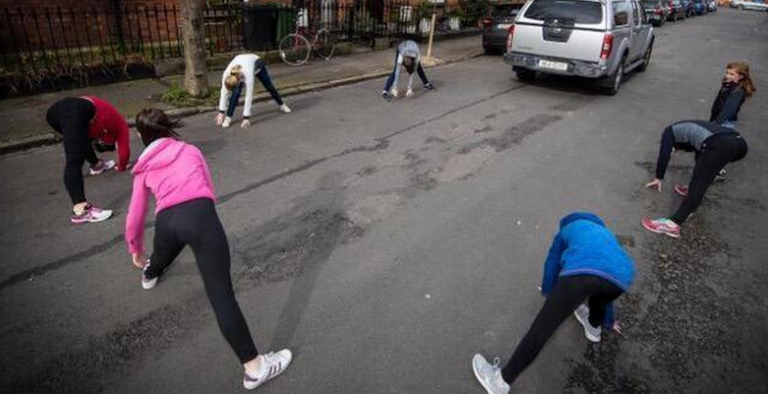 Based on your specific orders for capacity, which will depend on people allowed per square meter of your facility, get ready to get creative with your floor space. 
On top of simply complying with government distancing regulations, you will want to rearrange your studios to make your clients feel as comfortable as possible.
Consider reorganizing floor plans that create the most distance between participants as possible, like a trainer in the middle of the room and the class participants distanced around the perimeter of the room in a circle. 
For boutique studios that rely on standardized equipment, make sure every piece is spaced at least two meters apart. A good rule of thumb for this for rooms that are filled with equipment, like spin bikes, is to only occupy every third bike. 
If possible given the nature of classes and/or your boutique club's climate, consider moving classes outside temporarily. Especially with summer months approaching, outdoor classes can be a great change of pace for a number of reasons.
This way, you can space your participants accordingly to allow as many at once. You can also consider different pricing schemes which provide for outdoor classes at discounted rates.
Boost Number of Daily Classes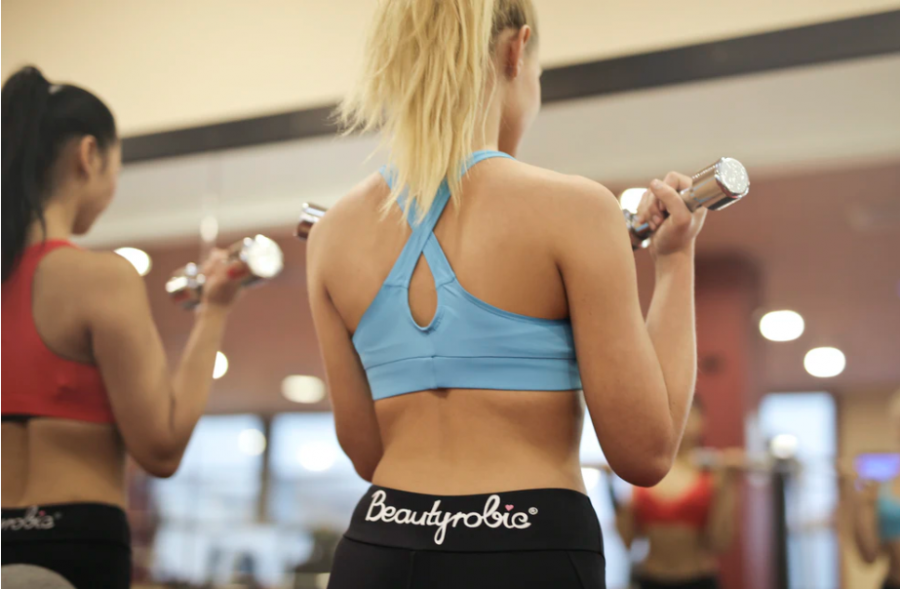 One way boutique studios can make up for capacity measurements is by upping the number of classes offered per day. While many studios previously prioritized class times around typical working hours, they can actually benefit from the immense rise in remote work. 
Many companies and offices have clearly stated that completely resuming to normal working hours in their office spaces will not be possible within the next couple months. 
Whether its continuing complete remote work whenever possible or rotating days that employees come in, this shift will inevitably lead to much more remote work than before shelter in place orders. 
Since remote work usually allows more flexibility within daily work schedules and work hours, this means that the likelihood of having members attend classes in the middle of the work day is much higher.
The more classes you have, the more likely you are to make up the revenue losses caused by reducing class participants. 
Mandated Cleaning Periods
Boutique fitness classes, like circuit training or crossfit style especially, tend to use a lot of equipment per class. This high number of touchpoints necessitates the need for clubs to constantly sanitize their facilities, including all equipment these classes rely on.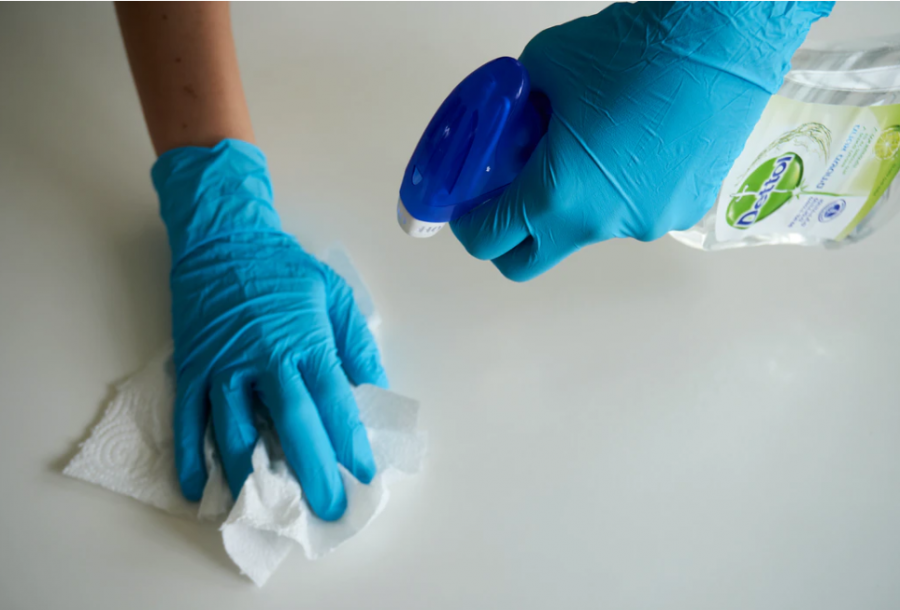 Between classes and throughout the day, you must reserve time periods to conduct a complete and thorough sanitation of your facility. These periods should happen before and after every class period.
Since boutique clubs use the class-model, you have easily segmented periods that can help set your cleaning schedule by sanitizing after every class. 
Make sure these periods are publicized to your members to ensure that they will feel as comfortable and safe as possible going to your facility.
In addition, there are other architectural strategies you can employ. Invest in a high powered ventilation system that will keep the air flow streaming through your facility. This can be invaluable for maintaining a clean and hygienic atmosphere within your gym that will negate the spread of germs. 
Use Case: Boutique Giant SoulCycle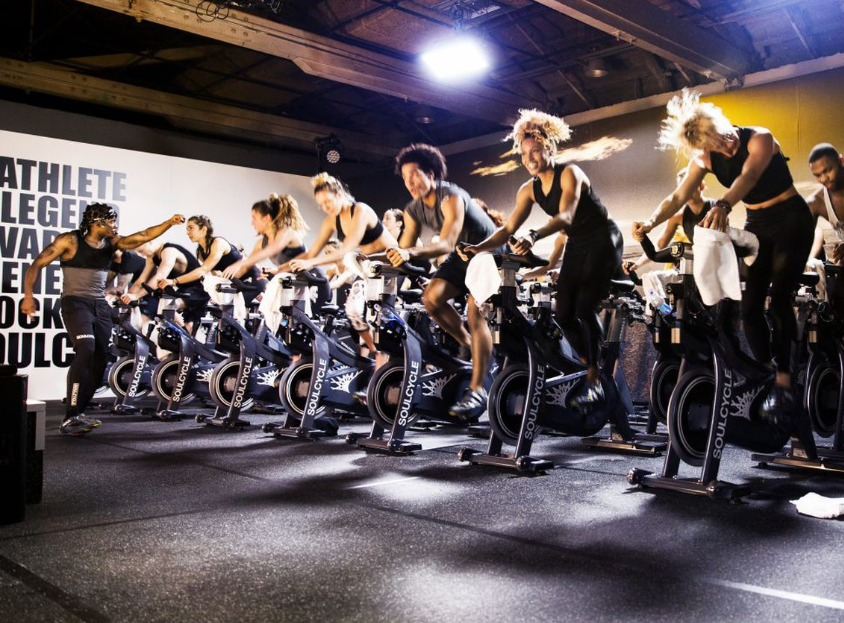 SoulCycle has wasted no time in preparing a series of new extensive protocols for when they get the greenlight to reopen across the United States. First, the company has moved to ban
Participants from bringing their own spin materials into their facilities; members must use provided resources that have been personally santized by SoulCycle's staff. 
They will also begin rotating its rental shoes and lockers to guarantee that they are never used by different guests in consecutive classes. 
They are also temporarily removed provided items, like chewing gum, Q-tips, and razors from the studio to remove the risk of them being used and leaving traces of the virus. 
Public water fountains will only be able to be used for emergencies, locker rooms and showers closed for more than quickly changing outfits, and bikes will be removed in accordance with new capacity. 
While not clear yet, they may also require members to wear masks during the work outs.
SoulCycle also issued the following hygiene prerequisites: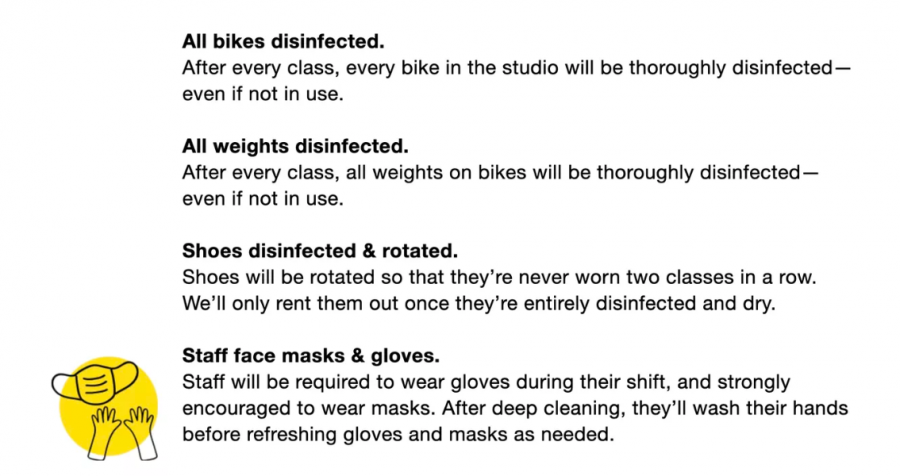 Closing Thoughts
With the vast number of boutique clubs horribly affected by COVID-19, proactive preparation for reopening is absolutely essential. Boutique clubs must be constantly innovating and strategizing ways to make their business offering as safe and convenient for their base.
While capacity restrictions will be difficult to navigate, boutique clubs need to seize every opportunity to use their hands-on approach to manage their reopening operations. 
Devising clear safety and hygiene measures as well as creative approaches to your classes are crucial to the lifeline of your boutique business during this critical period.