With more automations you can improve communication
Add a direct link to the online class reminders
Those fitness facilities that have decided to continue with a hybrid fitness business model can now insert a direct link to the live online classes in their automated communications. A hybrid fitness business model offers members the ability to choose between working out from the comfort of their own home or attending in-person classes. This helps fitness facilities cater to members' varying needs.
This can be done by tweaking the upcoming class automation rule by inserting the Streaming Link Tag before the start of the class. The direct class link is easily accessible as it is sent directly to the member's email address. This feature allows members to set up their workout station before the class starts, avoiding having to frantically search their inbox for a last-minute email.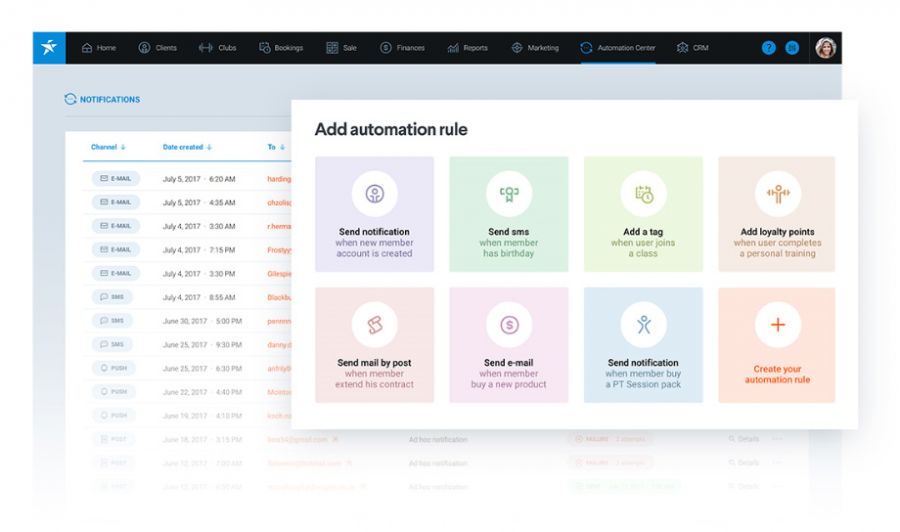 To sum up
The Streaming Link Tag has several benefits, the key one being the ability to send a direct link to a live online class along with the confirmation of class booking. This gives members time to set up their workout station and viewing platform before the class start time. It also eliminates last-minute technical issues and members frantically searching their inbox for their invitation email.
Overall, this feature will further enhance the customer experience, demonstrating professionalism without additional administrative tasks for the staff.
Identify and categorise member interest to provide even more tailored content
The future of business is customised user experience. The user experience needs to be tailored to the individual customer and their unique interests demonstrated through relevant content and offers. So, personalisation is the key to success for any gym or fitness facility.
To help provide tailored communication we've added tags that help identify members through their interests. This can be done in the Automation Center, under Events. With this automation, Club Managers can further customise communication-based on the class category name.
For example, it can be assumed that a member that has attended HIIT training for the last four months, is interested in and enjoys HIIT training. So, they will probably be interested in a special HIIT event being organised more than someone who is a weight lifter, for example. Personalised communication shows members that you can and understand their interests.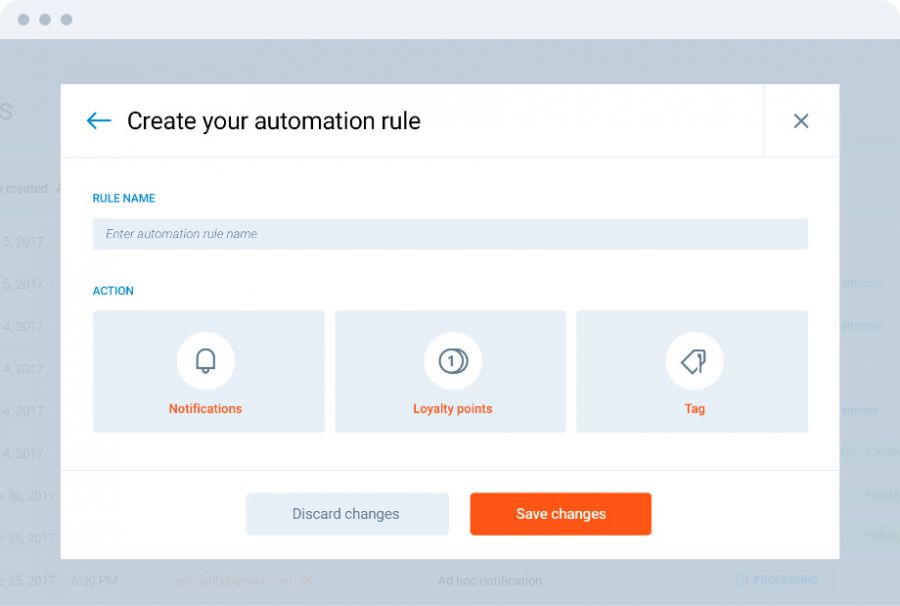 To sum up
Providing tailored content shows members that you understand them and their interests. It shows that you care about each member and see them as individuals rather than a group collective. The ability to segment by class preference will help you establish a more personal relationship and create a sense of community.
Remember in the times we live in, 91 per cent of consumers are more likely to shop with brands that provide personalised recommendations, and your gym is no different. So communication needs to be as personalised as possible.
Let our CRM help you nurture your leads and drive conversion
As gyms begin to reopen, their key priority will be to recover from the pandemic. Identifying and nurturing leads can be one of the ways that can aid the recovery process. So, to help our customers bounce back we have created a number of features that will help nurture a lead into a fully-fledged member of their facility.
The new features focus on a complete, from the moment they show interest until they sign up to your gym. Perfect Gym users receive an automatic notification when a new lead is created. The nurturing process begins here, with the potential lead receiving an automated welcome email. Once a meeting is confirmed both the employee and the lead will be informed and then reminded of the meeting. This enhances the entire buyer journey, showing leads that you care.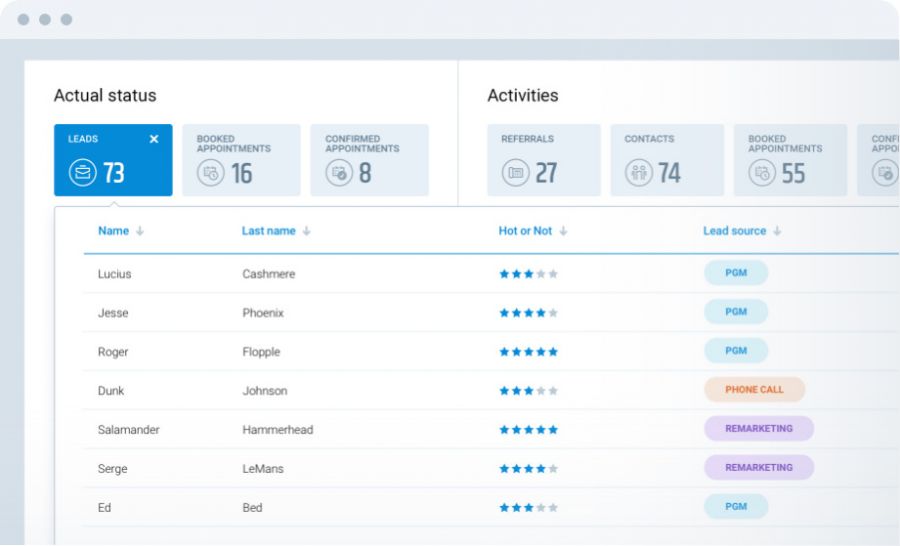 To sum up
On average, a nurtured lead produces a 20 per cent increase in sales opportunities over a non-nurtured lead. So, to convert those leads into committed members, gym owners need to begin to cultivate those relationships from the start. The lead nurturing can be costly and time-consuming but with Perfect Gym management software, it isn't. After all automation rules are set, it's smooth sailing from then on.
Perfect Score Points - awake the competitor within
Claudiu Murarlu, the co-founder of InnerTrends noticed that 80 per cent of customers that churn are customers with low or no engagement. So, it's important for gyms to keep existing members engaged and motivated. There are several ways member engagement can be achieved, a way that is gaining popularity is scoreboards.
The biggest players in the industry like Crunch Fitness and Orangetheory use leaderboards to display members workout efforts to keep members engaged through friendly competition. By igniting the competitor within members are more likely to push themselves and achieve better results.
Perfect Score measures the number of monthly gym visits. One visit is equal to 25 points, and after collecting 100 points (or visiting the gym 4 times a month) a member will complete a goal and is promoted to a higher rank. As the member progresses through the ranks, they have to engage more with the gym. The engagement is tracked through the White Label Mobile App.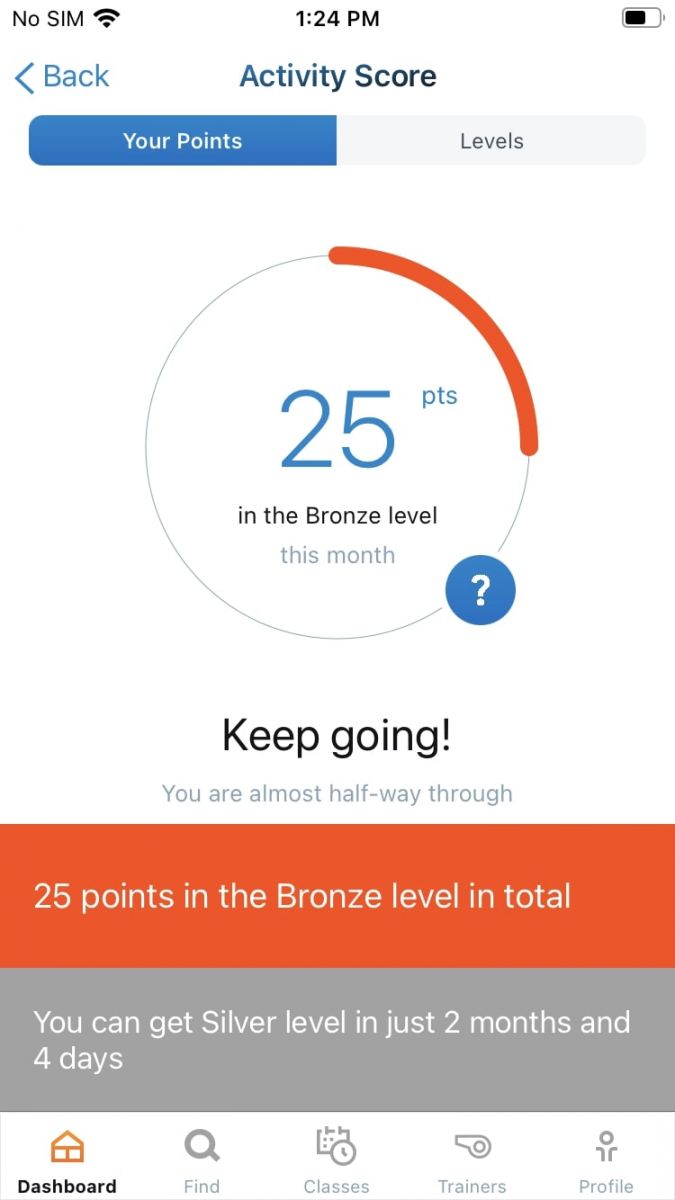 To sum up
The Perfect Score helps members establish a gym routine. Encouraging members to visit the gym 4 times a month is not too burdensome, but enough to keep them engaged and motivated. It is also enough time to help members form a healthy routine.
Fully trained staff can help drive revenue, so promote professional-developent
Master the system with the new and exciting e-Learning course
Promoting staff training and professional-development can improve employee performance, increase revenue and staff satisfaction. It can serve as an incentive to attract new members of staff and retain existing ones. Creating training materials can be time-consuming and costly, as such we've created a free e-Learning course available to all of the Perfect Gym members.
The theme-based course guides the learner through the Perfect Gym system, its features and set-up. As the user navigates through the course, they master new competencies and improve existing ones. The course is full of practical use examples and configurations that will help staff get the most out of the system. After completion, the course can serve as the go-to reference guide.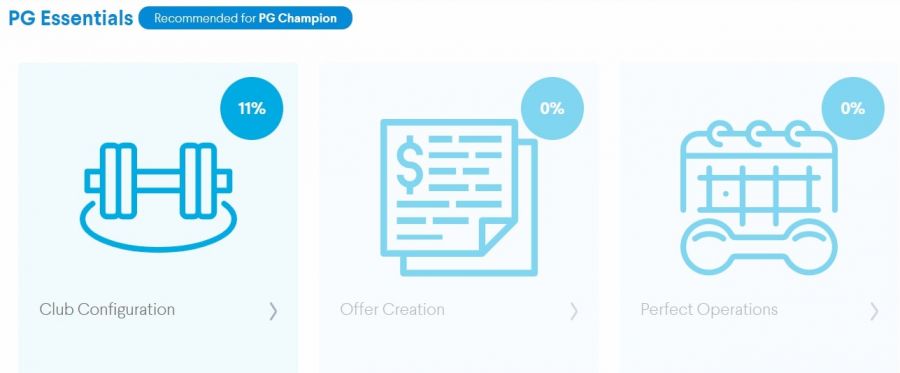 To sum up
The e-Learning course will help ensure staff feel confident using the Perfect Gym platform. They will fully understand how the platform operates and how to get the most out of it. Their confidence will have a direct correlation with your facility's increase in revenue.
Navigating through the post-Covid reality
These may not necessarily be the newest features but are still worth mentioning as a reminder that they exist. As gyms and fitness clubs navigate their way through the new realities, Perfect Gym has introduced features that are sure to help.
Contactless Entry System
There are a number of entry systems a gym can use; from gates, biometric, access cards and QR code. Each system has its pros and cons, but the one with the most benefits is the QR code. It is contactless, hard to replicate and is automatically synced with the clubs' management platform.
Members can access the QR code through their mobile app. Once the code is generated all the member has to do is scan the code and the doors open. The QR code is not only contactless but scanners can be installed throughout the entire facility, by every door. This ensures unauthorised individuals don't wander around places they shouldn't.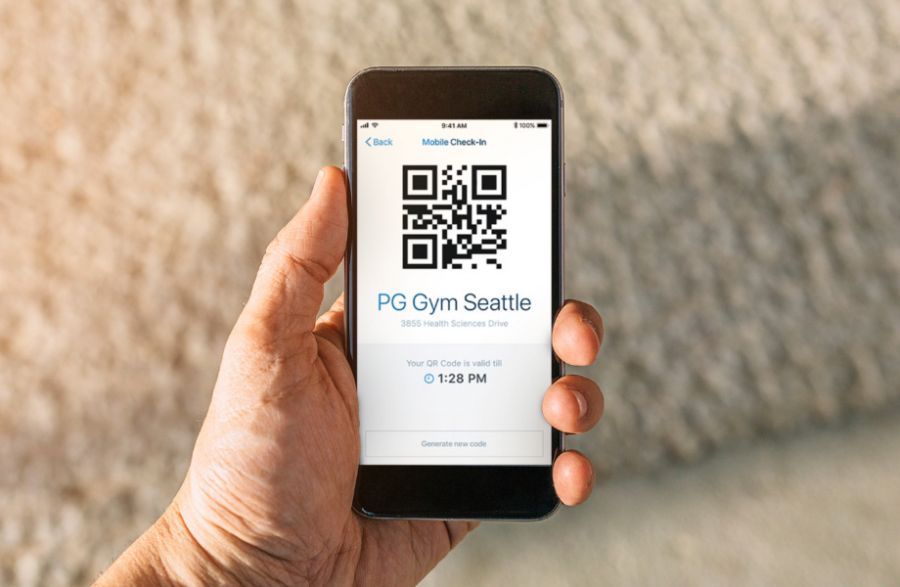 To sum up
The benefits of QR codes include limiting the spread of germs through contactless entry and access points. They also provide real-time in-facility data, number of members in each room, making it easy to manage capacity, ensuring no space is overcrowded.
Capacity Control
In the post-Covid reality, many fitness facilities must operate at a limited capacity. Keeping track of in-facility members and ensuring the number is not exceeded can be tricky and time consuming for staff if no appropriate system is used.
Rest assured Perfect Gym has thought about this and introduced a capacity control feature to their platform. Thanks to capacity control, owners can now monitor the number of in-facility members within a specific space. What's more, limits can be automatically set, so access is temporarily blocked once the limit is reached. The in-facility capacity can be checked online prior to coming, reducing the number of queries staff has to respond to.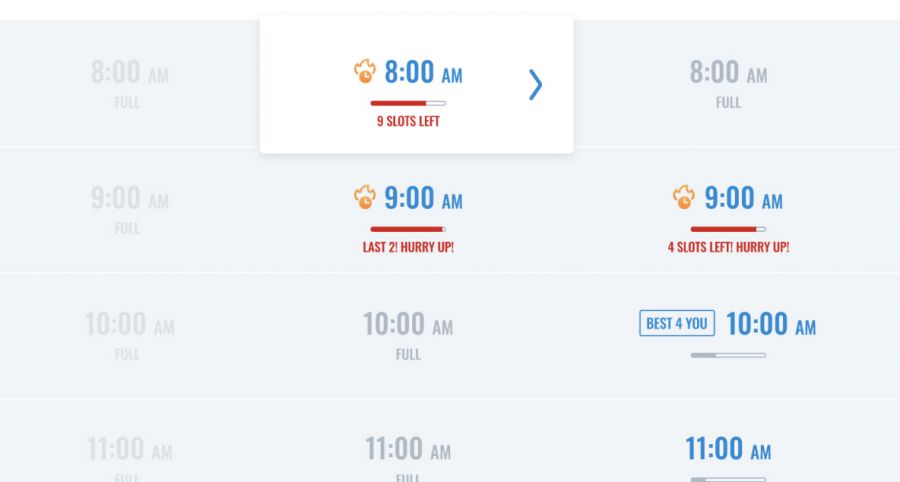 To sum up
The capacity control feature makes managing in-facility capacity seamless. Owners can set limits that are automatically monitored by the system and can be manipulated when needed. 
Concluding thoughts
Customer satisfaction is very important to us. This is why we listen to our customers and continue to produce a product that meets their needs. We are working towards providing a frictionless experience to our customers. If you're interested in finding out more, request your demo now.