As the world becomes more digitally connected, it's important for fitness facilities to become brands outside of the facility. 
To help our clients accomplish this, Perfect Gym is happy to roll-out its new Live Streaming feature for classes! The new feature will allow fitness clubs to post links to live streamed classes within the Client Portal and Mobile App.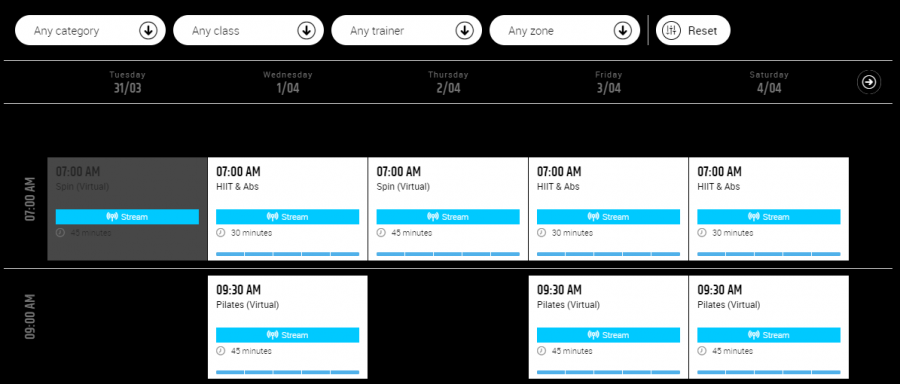 Furthermore, they can post pre-recorded videos for members to watch at anytime until the class session has passed. 
Live streaming and pre-recorded classes are a great way to keep members engaged when they are working out from home, on vacation, or unable to attend classes in real time at your facility. 
This kind of online content can help fitness clubs:
Control their own content & publication
Deliver value with an omnichannel approach
Create content that is built around your brand values
How it Works
Clubs will need to use a video streaming platform to use Live Streaming within the Perfect Gym platform. 
Recommended platforms include:
YouTube (free)
Facebook (free)
Zoom (paid)
Vimeo (paid)
You might be wondering why many fitness facilities don't just create live stream content on these platforms? Here are some points that highlight the value of doing it within your client portal: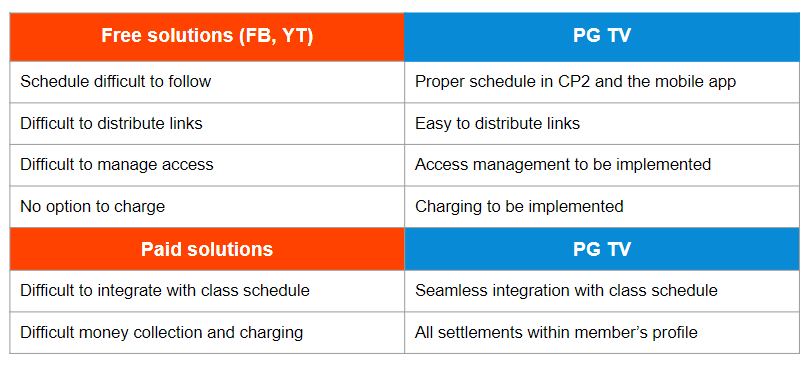 Once you've chosen the platform you want to stream on, you simply place the streaming link underneath the class description in PGM.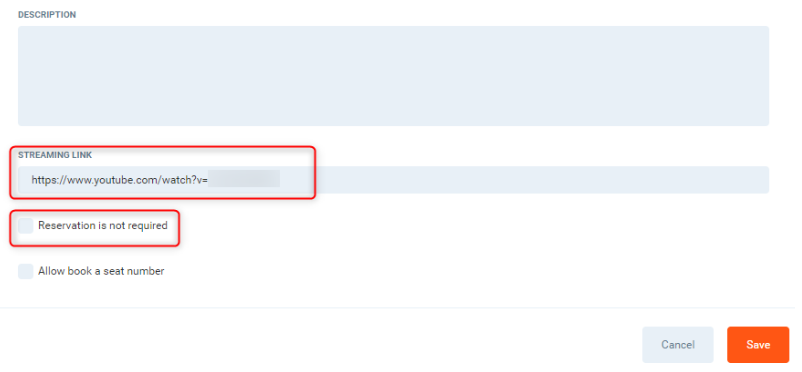 Once the link is placed and saved, the streaming option will be shown in the Mobile App and the Client portal.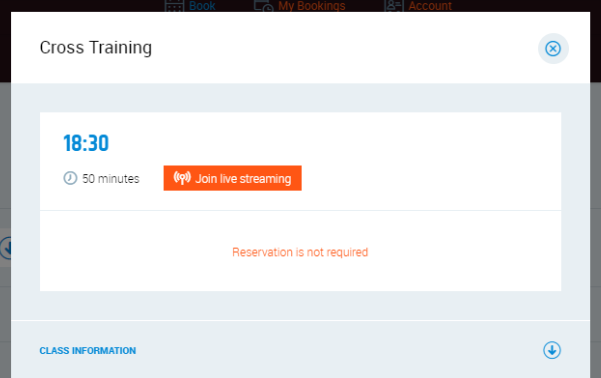 For streaming from the Mobile App, clients will be redirected to the Client Portal on their mobile devices to be shown the video content.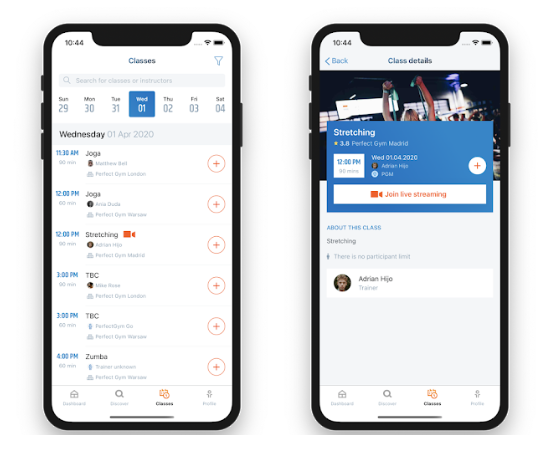 Phase Two: Control Access to PGTV and Monetize Online Classes
After configuring PGTV's platform to support you video content, you now can decide who can access your classes and at what cost. 
While many gyms are currently opting to provide streaming online content for free, PGTV allows your club to configure online classes according to access policy or charge by online classes independently. 
Configure Access to Online Content
Depending on your club's business model for your online content, you can configure PGTV in the following ways:
Option 1: Classes Available to all viewers
If you decide that all your members can view the class, you do not need to add any specific product or add-on to make any change to the existing payment plan/contract. 
All you need to do is to set the class to "booking not required" on the class details page.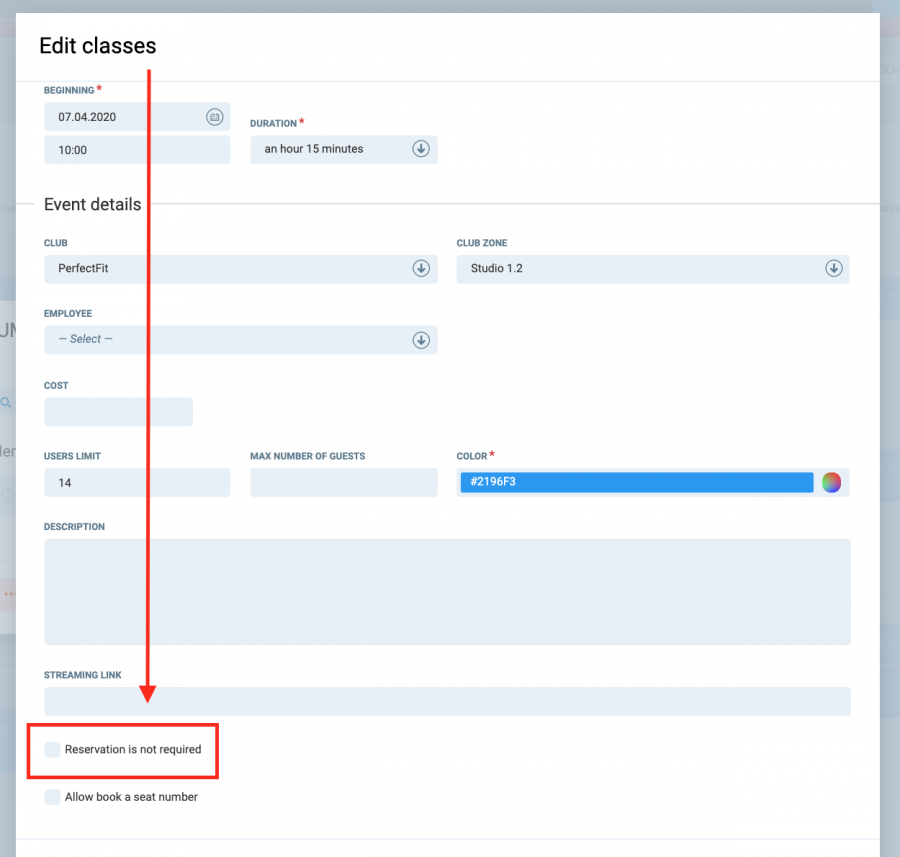 All users will see this class as available through your selected portals or mobile app.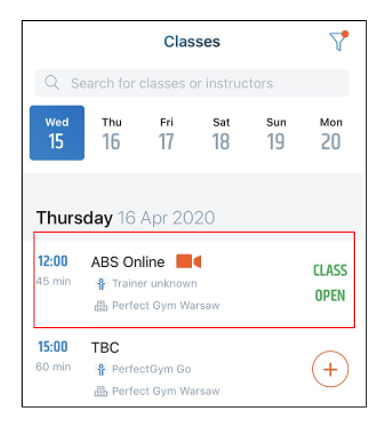 Option 2: Available to Members with extra add-on or a product
If you would like to offer online classes for members only (also those with a frozen contract) you will need to sell them (or give away for free) a separate membership with an add-on or a product. 
In order to sell (or give away for free for active members) online classes in a separate membership, you will need to configure a payment plan that includes an add-on for that specific class type. 
Depending on you monetization strategy, you can allocate online class privileges to certain memberships or as additional purchases per member account.
To update your members' contracts to include digital services, you can easily do so by adding contract options. As a result, users should see the contract details option and button Add additional contract under their contract in their client portals.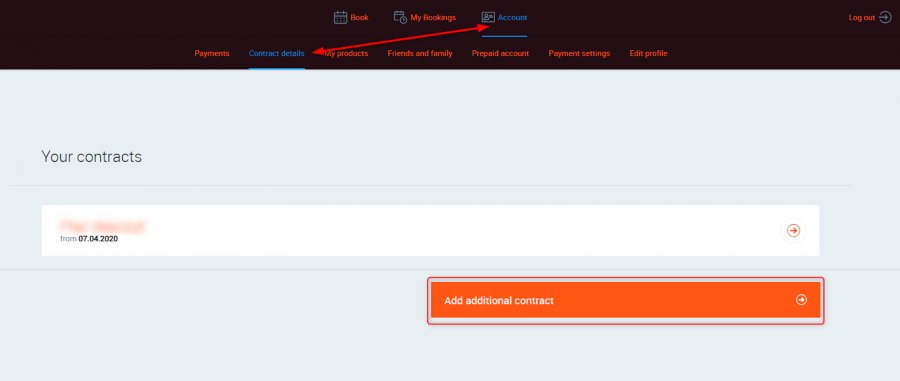 After the purchase, your members should see the option attached below.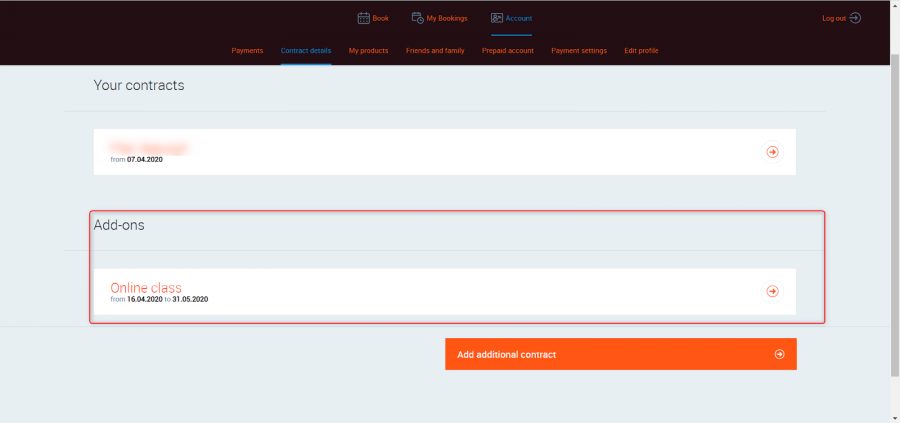 On the user side, if online classes are paid, then a class booking will be required.
Preview and join classes in Client Portal and the Mobile App
PGTV will present your classes so your members can easily identify requirements necessary to participate in classes
Each class that offers Streaming has an "Camera" icon, which you can also see in the class details section. If a class is FREE (for All), then all the users will see the button.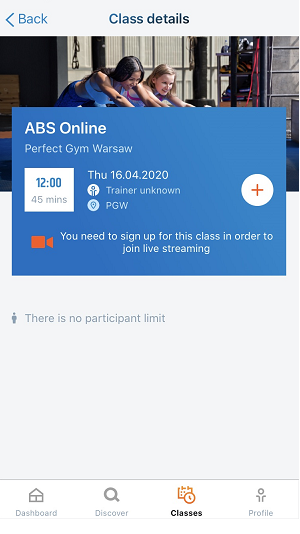 The link under the button will lead to the video embedded in the Client Portal. If a user opens this option in the mobile app, then they will be automatically logged into the Client Portal.
Your users will be able to view the class directly through the mobile app like so: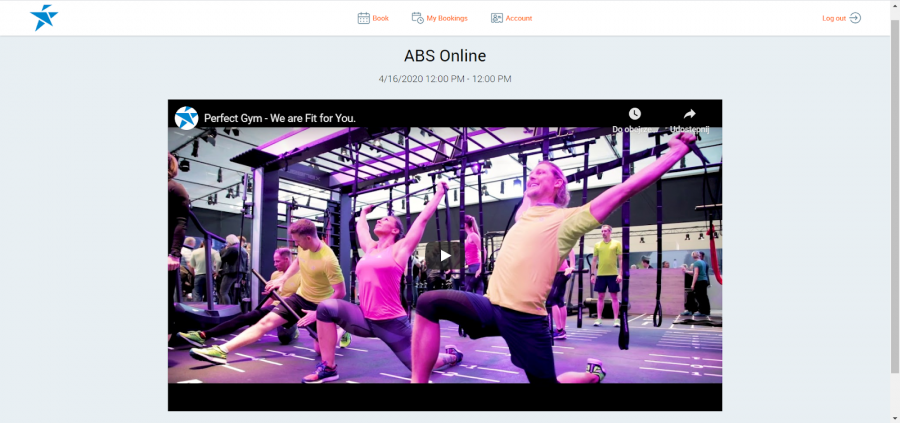 As fitness clubs continue to find new ways to bring value to their members, we believe Perfect Gym TV can play a big role in helping clubs develop their brand value and unique offerings, including driving additional revenue. PGTV will fill the crucial role of connecting your members directly to your digtial services, helping your club evolve with the times.