Time flies when you're having fun. That was exactly what happened during FIBO in Cologne. All of a sudden, it's Monday and FIBO 2018 is over. We can all agree - it's been a fantastic show.
New Product launch
We can't think of a better location to launch our new system modules. Being the largest national economy in Europe, Germany is a powerful global business force, and its innovative, tech-heavy wellness industry is no exception. The location of FIBO 2018 in Cologne attracts vendors, suppliers and visitors not only from Europe, but also from the US, Japan, Russia and many other countries. One of ours newest products is the BI&Analytics tool, which provides specific data about members behaviour allowing owners to plan and organize their business more efficiently. We also presented our new dashboards, CRM module and Automation Center, which complete the Perfect Gym system, making it an all-in-one solutions for businesses of all sizes.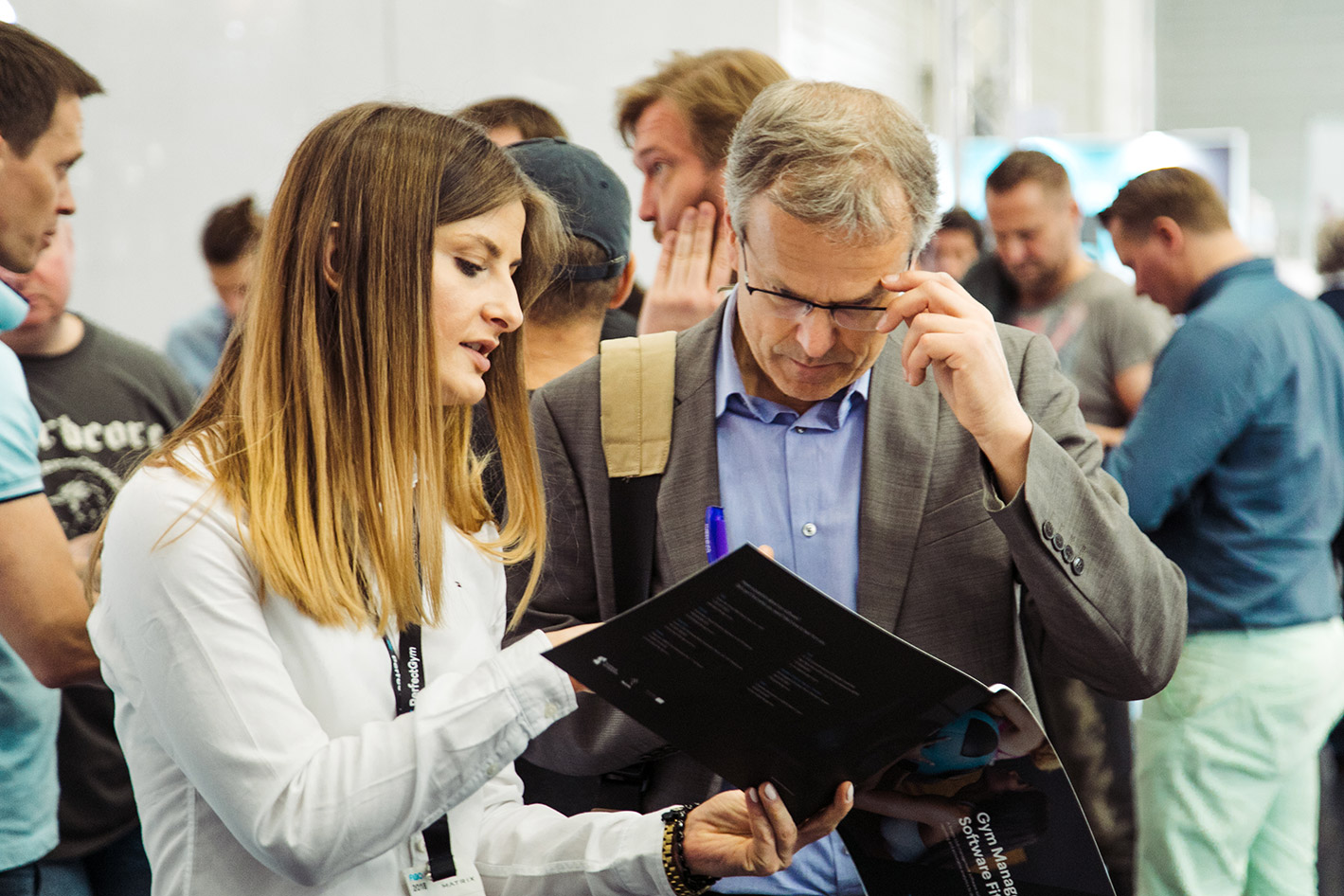 7 years
Perfect Gym has been a FIBO Exhibitor for 7 years now. It's remarkable to observe the event growth for so many consecutive years. As a company we visit more than 30 conferences and tradeshows yearly and FIBO has always been in the top 3 events, that bring in not only excessive market knowledge, but also connections and new clients.
FIBO in numbers
Our Team of 12 highly motivated sales representatives gave more than 600 demos during 36 show hours. We had 6 presentations stands occupied 100% of the time during business days. Our bartenders prepared 600 drinks, that is 120 liters of delicious liquids. 
The potential increase of our client database cannot be estimated at this moment, however we are looking forward to tackle new upcoming challenges and glad to have met very business driven owners of exctiting new projects.