When you think of a friend borrowing your gym card to workout for an hour, you don't really think of it as stealing. 
But it is. 
Fitness clubs differ from most brick & mortar (B&M) businesses in that fraud happens regularly. Anytime a member gives their card, wristband, or pass to a friend, they're guilty of defrauding the club. 
Yet, it's not just external fraud that happens on a regular basis. 
Employees can be just as guilty when it comes to theft or fraud of a fitness club. 
However, your club management software can be a great deterrent in preventing fraud within your club, both internal (employee) and external (member). 
Here are ways that Perfect Gym can help. 
Preventing Membership Access Fraud
Most member fraud occurs at the front-desk or check-in area. They use their friend's or family member's card or wristband to enter the club. 
Ways you can prevent membership fraud involve:
Receptionist check-in
Fingerprint scanning
Mobile-app QR code with time limits
Each has its drawbacks, but can help a lot when it comes to keeping members honest about access to your facility. 
Receptionist Check-in
Perhaps the most old-fashioned of all the check-in methods, using a person to prevent membership fraud, can work well. Simply give all of your members standard RFID access (cards, wristbands, or key fobs) and have them scan it at the front-desk with a receptionist present. 
With their account in the point-of-sale system (POS), you'll be able to check your member's identity once their name and picture appear on screen. 

It may not be the most digitally advanced method, but it does add a level of security with your receptionist acting as the gatekeeper. 
Fingerprint Scanning
Fingerprint scanning is a very secure way to guarantee that a member can't give away access to their membership. 
Integrations with Gantner and the Perfect Gym's POS system make it possible to tie each member's unique fingerprint to their account. 
Mobile App QR Code
With unique QR codes for each member in your club's mobile app, membership fraud, while still possible, becomes much more difficult.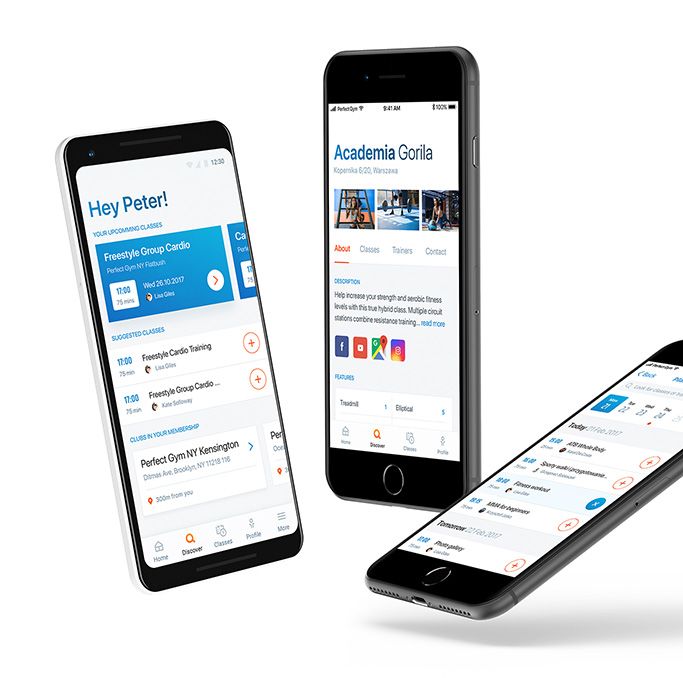 When clients want to enter the club, they'll need to generate a QR code for that session. Each QR code can have a time limit of up to 5 minutes. This means that once the code is generated, it will expire in just a few minutes, so that it can't be reused. 
Members can still take screenshots and send them to friends, yet it becomes much more difficult to align the exact time they enter your club and and when the QR code is generated. 
Preventing Member Payment Fraud
It's possible that members will try to pay with expired credit cards or even someone else's card. Luckily, Perfect Gym integrates with payment providers that monitor these kinds of issues. 
For example, if a credit or debit card is expired when it's time for renewal, the system will automatically flag that the payment didn't go through. You can even set up a message in the automation center to signal to the member that their card was denied. 

If a user tries to use a card that doesn't belong to them, the payment gateway provider will use verification mechanisms like passwords, pins, or email verification to ensure that the person conducting the transaction is the owner of the card. 
Preventing Employee Fraud
It's horrible to think about, but just about every business will experience fraud committed by an employee at some point. 
The most typical types of employee fraud in fitness clubs include:
Receptionists or sales consultants taking money from upfront cash payments
Selling corporate memberships to non-corporate members
Giving memberships or multiple guest passes to friends or family members
Additionally, while not fraud, employees can take part in bad business practices. For example, they can sometimes act dishonestly for the benefit of their own commissions or to hit difficult sales targets. 
Here are some ways to combat the issues mentioned above. 
Employee Commissions
A good way to combat this is to set up sales commissions based on units sold. With this commission structure, sales representatives are more likely to offer contracts with the customers' best interests in mind.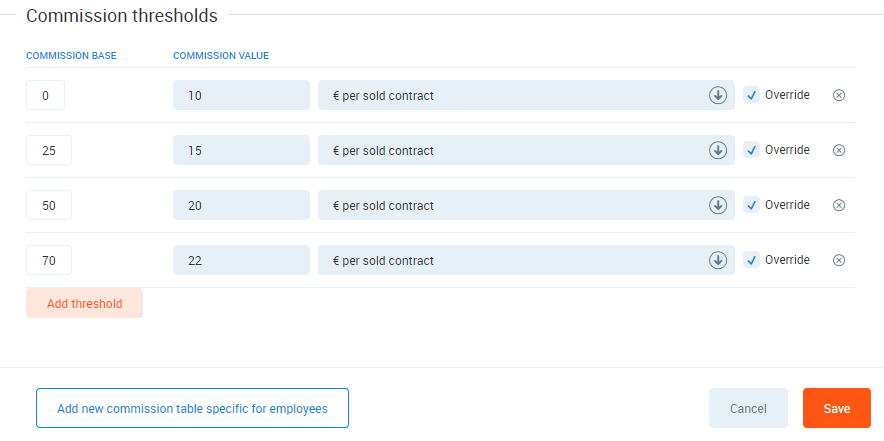 You can set up certain thresholds that have different commission values. For example, sales representatives can receive 10€ for every contract sold until they sell 25 contracts, at which time they'll get 15€ for every contract sold. 
Selling by units sold helps sales reps stay honest by providing the customer with the contract that suits them best. 
Managers can even take an extra step and make every sale require approval from the sales manager. Just set up system permissions to disallow sales representatives to attach contracts to specific members. 
Cash Payments
In some clubs, EFT isn't a possibility, so cash has to be used for all transactions. Some clubs will use a specific area where all cash is handled, separate from the front desk. 
In this case, you can print receipts or orders from the Point-of-sale software to be taken and paid for in the cash area. Once the payment has been given, a second receipt can be taken back to the front desk to complete the transaction.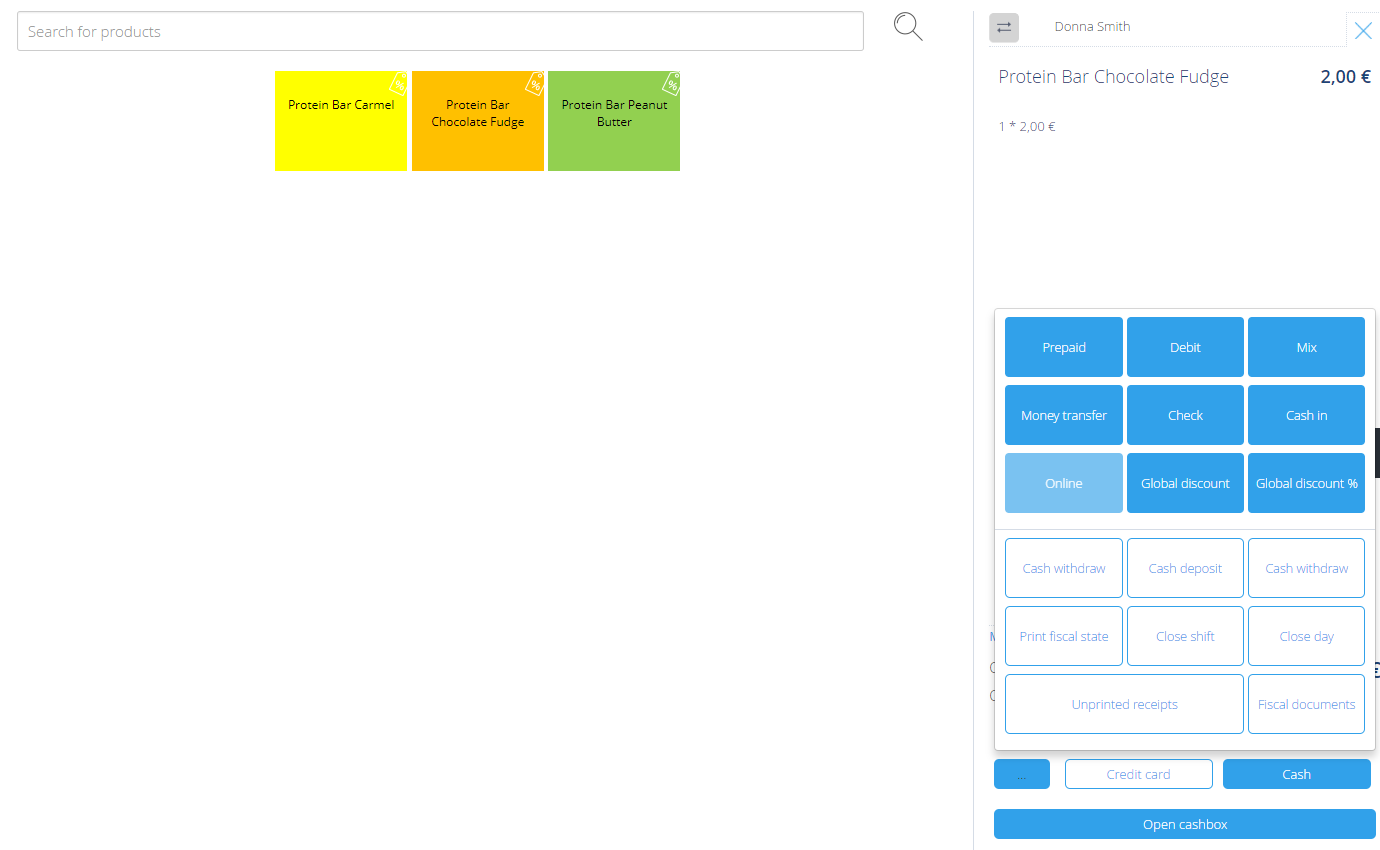 Guest Passes
There are a few ways you can limit the amount of guest passes individuals can use. 
One is to digitize the entire process and use the information entered to verify their identity when they come to the club to pick up the pass. 
This can be a combination of:
email address
home address
document number
phone number
You can ask them to verify this information upon their club visit by providing the documents in question and referring to the guest pass number sent via email. 
If they download your mobile app and attain a guest pass that way, they can only generate the pass once and after that, they'll have their information saved in the system so it can't be used again. 
Using a combination of these methods will make it very hard to duplicate guest passes. 
Selling Corporate Memberships to Non-Corporate Members
Unfortunately, this happens. 
Sales representatives, trying to meet monthly quotas, will give discounted corporate memberships to non-corporate prospects. The prospect gets to pay for a cheaper membership and the sales representative gets the commission on a corporate contract. 
To negate this, simply set up the approval process with your sales manager to approve all sales before they're final. This means not allowing your sales reps to be able to add contracts. 

You can also verify the needs of the prospect by checking the notes in the CRM. 
And finally, you can check the account name with the corporate master file to ensure that the prospect is on that list. 
Conclusion
Unfortunately, fraud does happen inside fitness clubs. 
But with a membership management platform that has checks and balances for members and employees alike, you can negate as many of the issues listed above as possible. 
Good luck!