In today's digital world, consumers are turning to digital solutions for real-world problems. 
While the retail industry has been one of the most significant industries to shift to digital, it's hardly the last. 
By 2021, there are expected to be 2.14 billion people shopping online. And yes, that includes gym related products and services.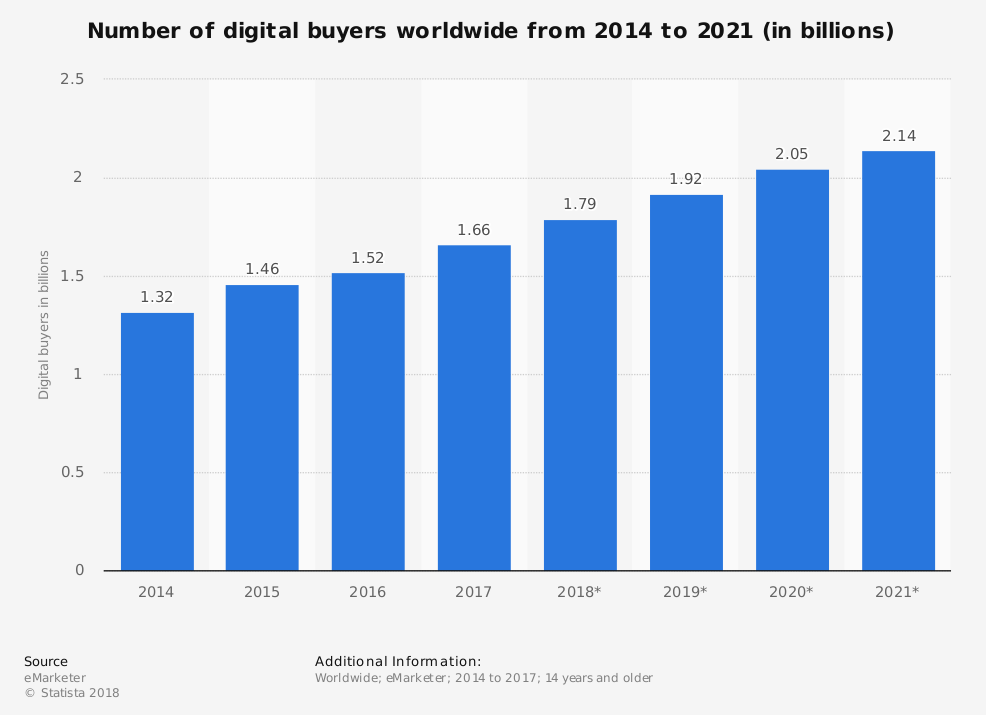 But it's not just sales you should be considered about for your fitness club's website. People need information about classes, trainers, opening hours, and more. 
Here are 9 reasons why your fitness club needs a website. 
1. Marketing
Billboards, radio ads, and local TV commercials can only do so much. With much of the consumer market turning to digital platforms when looking for businesses, it's more important now than ever to be present online to market your fitness club. 
For example, cost-per-mile (CPM), meaning the cost for 1,000 people to see your ad, have shifted drastically in favor of digital. 

For just 10$, fitness clubs can reach up to 1,000 people on different channels like Facebook, Google, Twitter, etc., as oppose to the reach costing $1,000 plus in print. 
So not only is it cheaper to market digitally, but the audience is more targeted thanks to search, and targeting and audience features that are built in to platforms like Facebook and Twitter. 
Furthermore, by connecting your website to your gym management software, clients can sign-up, manage their accounts, and buy products and services at any time. 
Then you have a way to monitor their online activity as well as their activity in your club. 
2. Brand Trust
When people can see an extension of your business online, they know have more trust in your brand.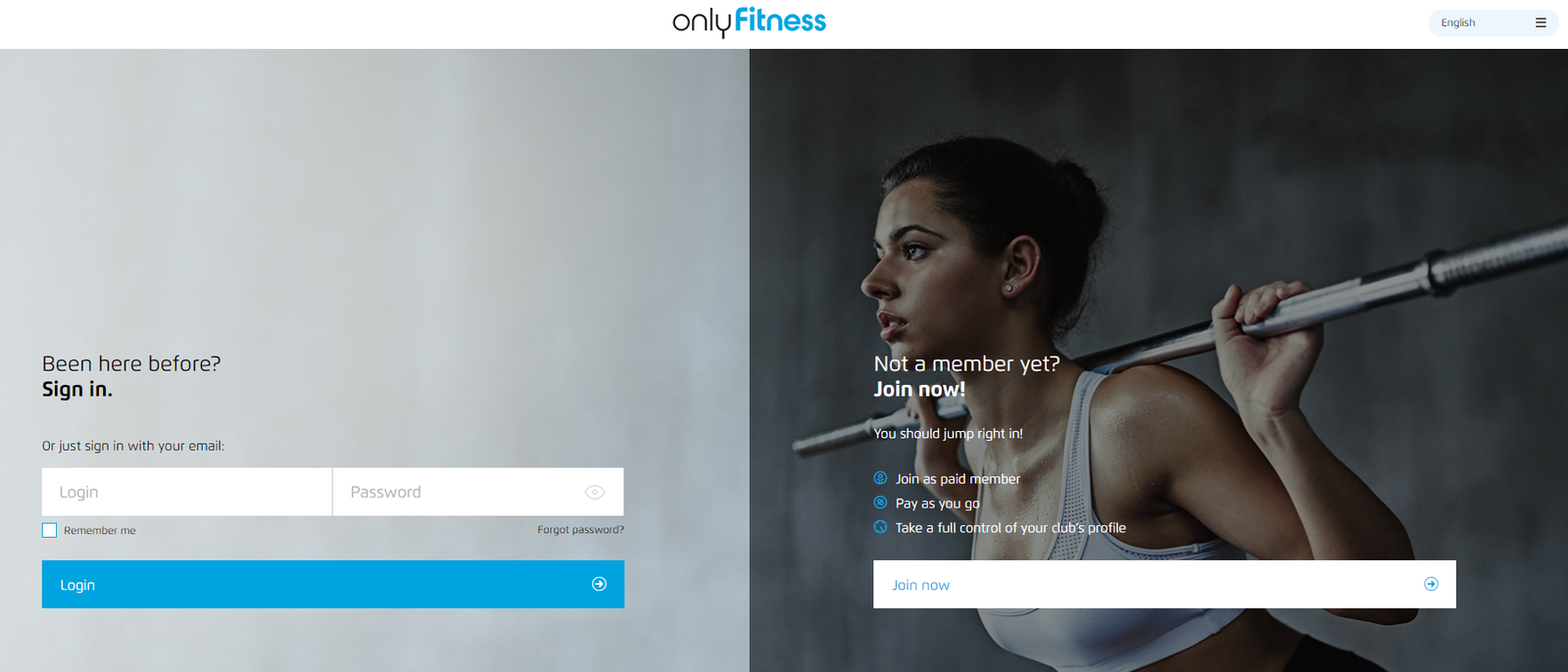 Think about it: when was the last time you knew a business existed, but couldn't find it online? In most situations, it doesn't happen. 
Brands build trust with consumers through transparency and addessing customer issues. With today's digital landscape, those problems and questions are as frequent online as they are offline. 
3. Payments
Remember when we talked about making money while you sleep? With an online version of your business, you can acquire new clients and take payments from existing ones at any time.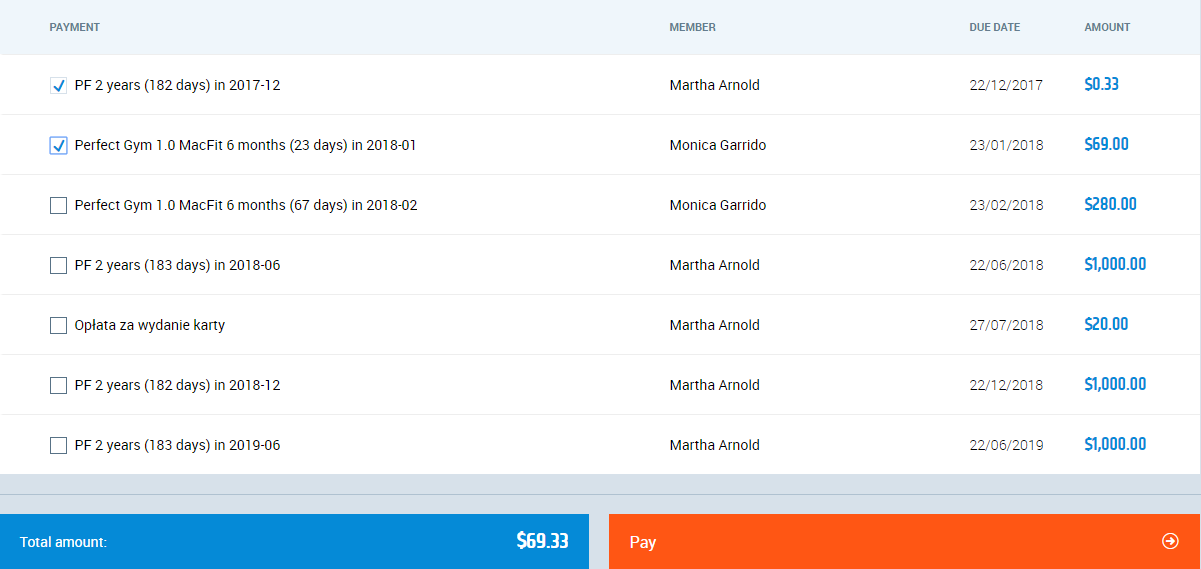 Without an online portal for your fitness club, the line at your club's reception desk can start to look pretty long at peak hours. Give your clients and prospects a way to pay for their dues online to save time at your reception desk. 
4. Online Account Management
As mentioned above, your fitness website can significantly help reduce lines at your front-desk, giving your receptionists more time to focus on other member issues. 
Make sure your website integrates with your club management platform so that all of the interactions taking place are logged and tied to each user's account. 
Once you have that in place, members can manage account information like payments, contract information, renewals, bookings and more.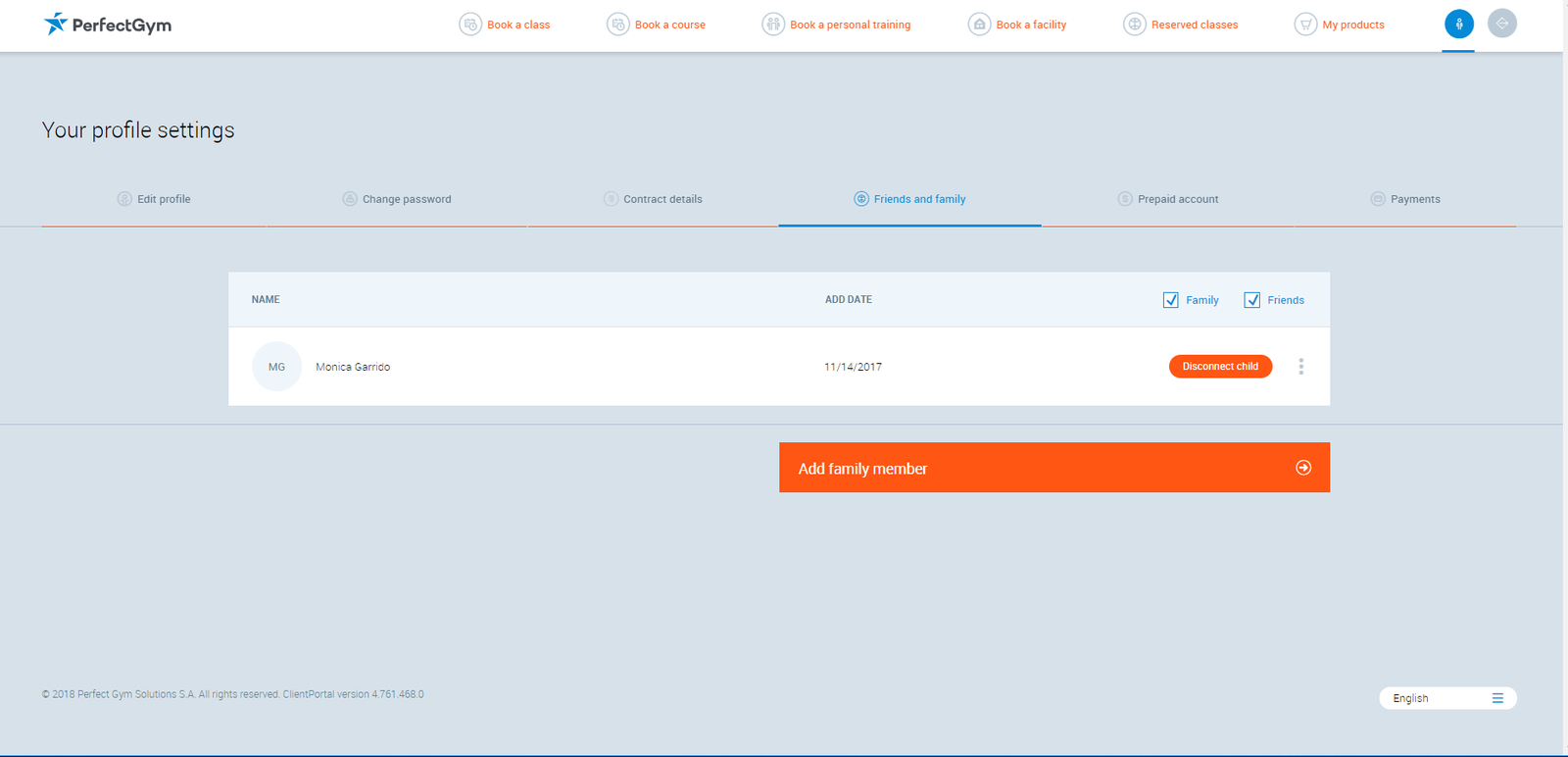 They can even manage their family plans to keep everything organized in one place. 
Furthermore, this is the place where trainers can upload documents like workout plans, diets, and tips straight to the member's account. 
5. Bookings
Your club can streamline revenue and member satisfaction by letting them book online at any time. 
For many consumers, having the flexibility to book a class at any time can be the difference in retaining their business.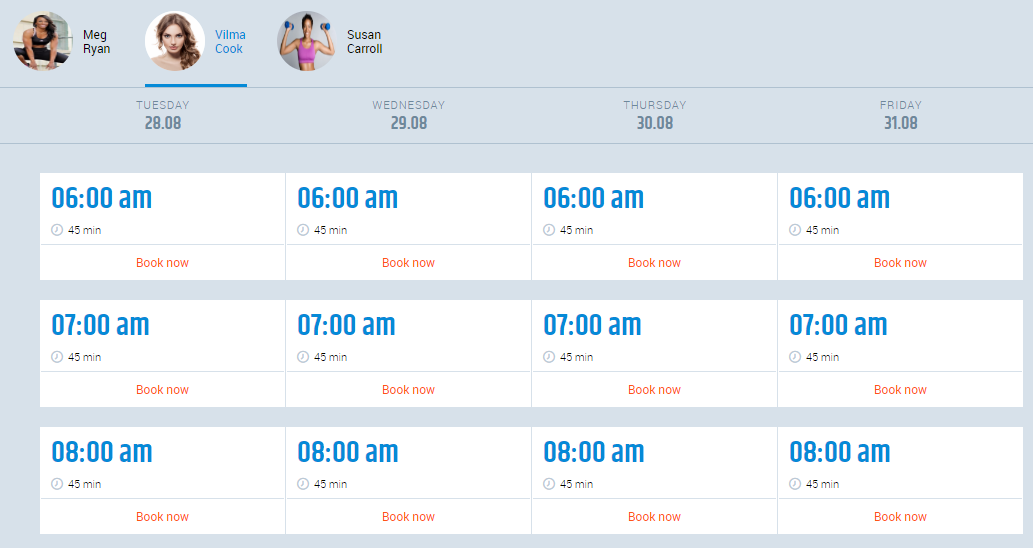 If your website allows for bookings, clients get information on what trainers specialize in, their availability, and costs. Same goes for classes. 
Additionally, if your website is connected to a club management system, you can store data on what members attend which classes and market those classes and personal trainings to other members. 
A website that displays this information is a must-have. If you can integrate it with your management platform, it's even better. 
6. Customer Support
Your website can sometimes be the first place customers look when they need support. 
They can look up what your protocol is on lost and found items, opening hours, phone numbers, and more. 
Again, if you don't have a website, you risk having too much foot traffic at your front desk, which can irritate some members. 
Have an FAQ section available so members can get quick and easy answers to common questions. 
7. Tips & Advice
Even though your blog may not bring a lot of traffic to your website, it's still a good idea to post tips and advice for your members to read through. 
Your blog can be specific to your area, such as recommending hikes around your city. It can be specific to your specific fitness niche, like providing good yoga tips for members of your studio. 
You can also celebrate member successes. What better way to congratulate a hard working club member by describing their goals and success on your blog. It's even better if they want to write it themselves and highlight how the facility and staff helped them achieve their success. 
8. Retail
Remember when we talked about making money while you sleep? 
With an integrated website, you can have members purchase products and services at any time online. Then they can pick up their items when they come to the facility.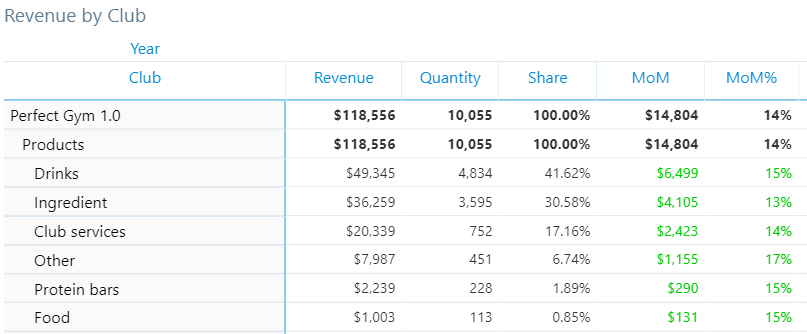 Selling retail is a great way to get extra revenue for your club. If your website is integrated, then you can attach purchasing habits to members and boost your marketing efforts. 
You also know which items are being purchased the most and how much revenue your club is gaining. 
9. Feedback
Your website can be a great place to collect feedback.
Leave a form on your contact page for clients to reach you and give their feedback on trainers, the facility, classes, or anything else that might be on their mind. 
Conclusion
As the consumer market continues to do more business online, fitness clubs should embrace the digital opportunities available to their businesses.