The Opportunity
Founded in 1995, Gold's Gym is now one of the biggest players in the fitness industry with more than 750 club in 22 countries.
We are proud to be the gym software provider for the biggest club in Amman, Jordan, while also servicing the Franchises other locations in Oman, United Arab Emirates, and Egypt.
The 14,000 sqm Gold's Gym Jordan delivers a competitive offer for demanding clients: four swimming pools. a Kid's Club, ladies training zones, functional fitness, cycling, boxing and GGX studios. Innovative and colorful equipment guarantees a positive member experience, giving them training opportunities they've never seen before. 
In every training zone there are tools that motivate and empower members to have their best workouts. One of the most impressive areas is the WOD (workout-of-the-day) BOX featuring extensive features for lifting and bodyweight exercise, along with the option of plate storage, which was chosen by Gold's Gym for its Jordan club. 
It's also worth mentioning that the Combat Training Zone has seven punchbags for different exercise styles. The multi-functional area with kettlebells, medicine balls, monkey bars and TRX makes every workout a fun experience.
Trusted by various clients in more than 40 countries all over the globe, Perfect Gym has the resources and functionalities, like our website embedded online booking, to cover the needs of a multizone club such as Gold's Gym Jordan. 
Imagen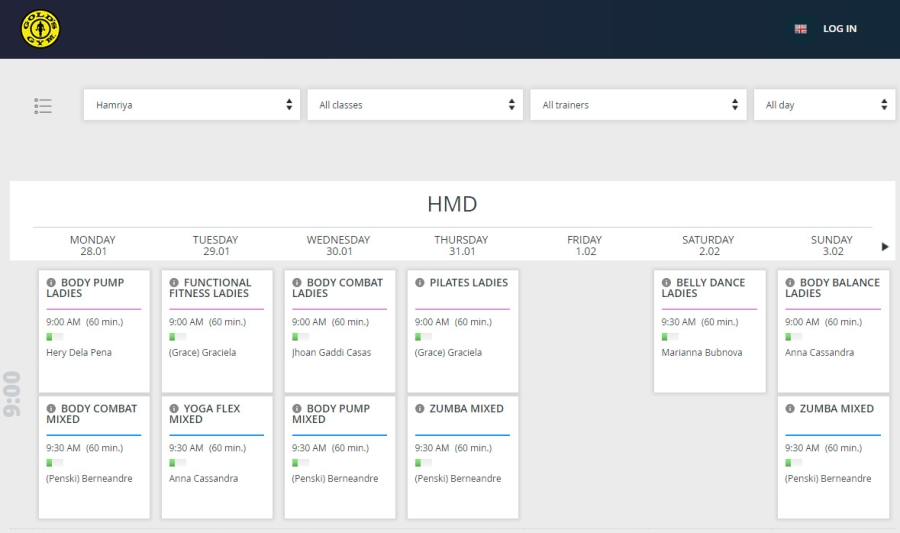 The Need
Golds Gym Jordan was also the first club to use our brand new and CRM module --specifically designed for the fitness industry--which allows the sales team to convert leads into paying members.
Sales Consultants can now control the lifecycle of prospects and guide them towards an individual and personalised offer. 
With the help of the CRM, gym owners have a complete overview of the sales progress of their consultants. 
They can also quickly analyze the sales funnel and draw conclusions on how to improve their overall performance by assessing where the biggest drop offs occur.
We've also implemented an integration with their Access Controls so that all member activity from attendance to duration at the club is logged. 
While Gold's Gym started with just our basic features, they've quickly expanded to use almost all of our platform:
"We initially deployed with the Point-of-sale system and the powerful back office app, Perfect Gym Manager. Now we're in the process of implementing the Perfect Gym Go Mobile App, Client Portal and in-club Kiosk module. The Perfect Gym Software and the knowledge of the Perfect Gym team with the support they offer, it's absolutely first class!"

David Prosser, Head of Gold's Gym UAE"
Being a leading training facility, Gold's Gym makes sure to offer their clients the most innovative gym experience, starting with secure access to the club. The finger print scanner at the entrance controls every member visit, preventing any unwanted or illegal membership use.
Perfect Gym software has been deployed in Gold's Gym Jordan remotely, which also proves that the system is perfectly adaptable to every business model and client expectations. 
Imagen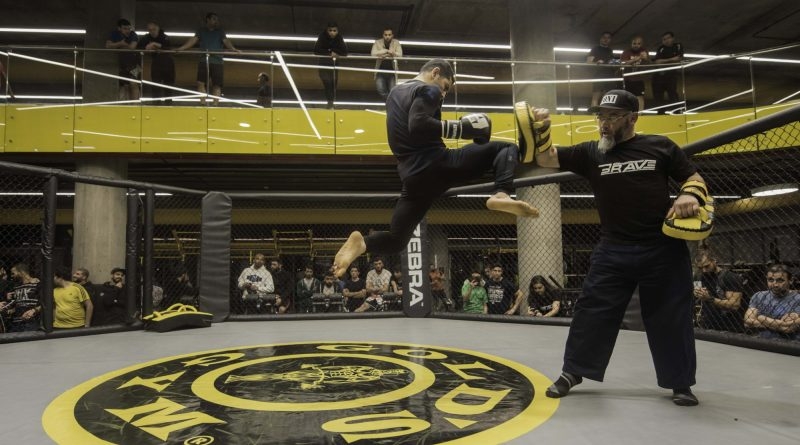 As a business solution which scales, we are certain that Gold's Gym Jordan will continue its success with Perfect Gym. 
The club has already proven to be a game changer in the Middle East Market by winning 'Best New International Gold's Gym' at the Gold's Gym Convention. We are looking forward to seeing it grow and expand.