Global gyms need a centralized system to survive in the fitness marketplace of today. The industry, as a whole, is booming. In 2018, health club membership topped 183 million users around the globe, fitness industry revenue totaled an estimated $94 billion in 2018, and the club count exceeded 210,000 facilities. Fitness solutions are everywhere. Which makes it a prime time for global gym brands to monopolize.
However, as enterprise fitness clubs grow, they invite in complexity and therefore need to decentralize their operations. This leads to businesses such as, Fitness24Seven, Gold's Gym, and Anytime Fitness to heavily rely on 3rd party SaaS providers in order to gel together their management jigsaw.  
Digital tools, software, and platforms are helping global fitness players to overcome their operational challenges as well as discover new avenues for multinational growth. 
But the ease of which global fitness brands can continue to develop depends on the innovation, ingenuity and flexibility provided by the SaaS services they use.
The payment provisions sector is one such industry that is inextricably linked to the survival of global fitness clubs. For brick and mortar businesses working on a subscription-based model the successful transaction of low-value but high volume memberships fees are an integral factor to the global upkeep, running, and security of enterprise gyms.
However, the payments industry has been slow to evolve when it comes to innovation and streamlining payment processes. If the payments industry doesn't develop fast enough to match the management demands of global fitness chains, it could spell disaster for their continued wellbeing.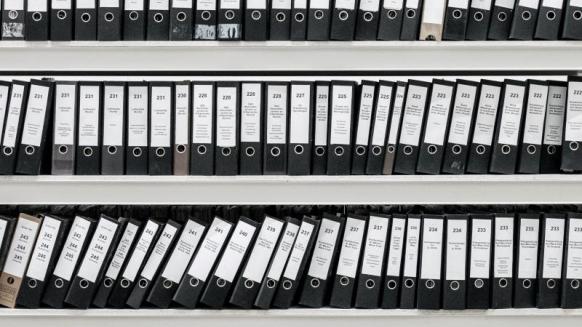 As a result, enterprise gyms must work to consolidate and simplify their complex maze of gym softwares. Clubs need a club management platform which has an open API. Open API platforms can empower enterprises to integrate their management system with many of their other software tools, thus effectively bringing the payment provider into the gym management fold controlled by corporate. 
Second, clubs should choose to partner with advanced customer-focused and multi-territorial payment providers in order to simplify their digital ecosystem as much as possible. 
Marrying  these two elements together can bring enterprise gym management to a new level. Minimizing software maintenance and creating a single data warehouse will empower corporate to pull insights from which they can map their future growth and allow for clearer business navigation.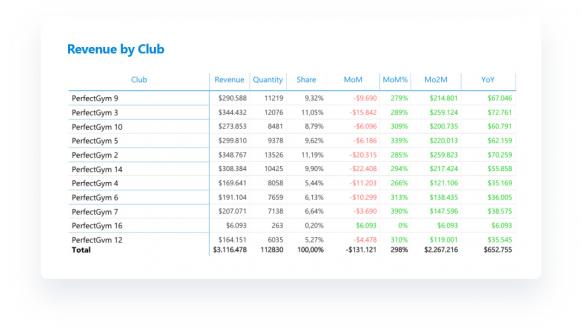 The Risk: Legacy Payment Providers 
When global fitness brands compete and grow, they run the risk of caving in on themselves. Like an elastic band, business expansion means operations are spread thin. For international brands it becomes more challenging to account for and track fitness club performance. Cleaner operational processes and compliant data management, therefore, become more urgent, this especially rings true for an enterprise club's financial reporting. 
Clear financial reporting is an essential element of running and growing a global fitness provider. The entire A-Z of strategically running an international business depends on it, from the budgeting, future property acquirement, investment decisions and more. 
However, due to the prevalent use of legacy club management systems and mono-payment providers, fitness brands cannot meet the flexibility and real-time reporting which is demanded to smoothly operate on an enterprise level. As a result, complexity, a lack of automation and significant operational risk can run amok in a global fitness club.
Problems with Payments in Global Fitness Brands 
When it comes to payment providers, the biggest issue comes from the fact that there isn't yet one single payment provider who is able to make compliant transactions in every country around the world.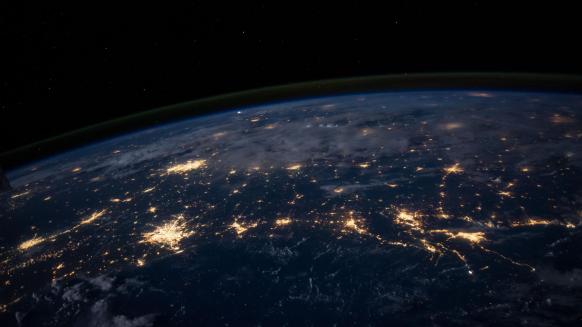 For example, even established banks such as HSBC and World Pay need multiple integrations to set up a payment gateway in a new country. 
For the fitness brands using such providers, it means they have to halt their market penetration plans to allow the complex integration to be set up. Such a process can add major setbacks to the launch of new gyms and the lack of standardization throughout the payment platforms can lead to more data complexity for HQ later. 
Furthermore, given the expansion within the growth and immature markets for many fitness club enterprises like Anytime Fitness, Snap Fitness, easyGym, there are often times smaller local payment providers that the club management software providers have to integrate with. 
This creates a multitude of processes and integrations that need to be ironed out between the trifecta of enterprises (payment provider, fitness facility, and software provider) attempting to do business with one another.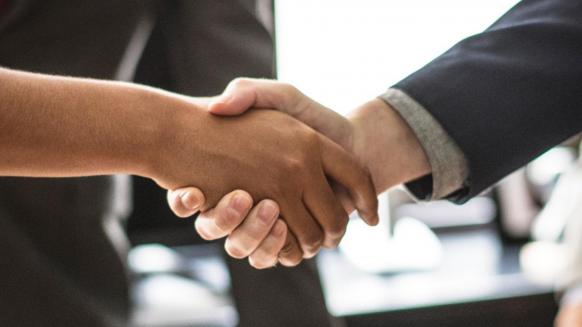 With so many disorganized club management software and payment providers in use, an enterprise fitness headquarters can be forced to resemble a data processing office than a centralized hub where important business decisions are made. 
For enterprise fitness clubs, this poses a great risk to their business' operational and strategic efficiency. If, for instance, a franchise model which sells the same offering, opens in a new country, the configuration of the system will demand different support needs, different technology requirements, and different integrations. 
And this, in turn, increases the brand's manual output, as well as the time and money which will be needed to be pumped into the new club for setting up their operational basics. 
With the use of many disconnected systems and payment providers, global fitness clubs are missing out on an opportunity to implement a convenient rinse and repeat system set up for their gym launches.
And so emerges another unwelcome challenge of bringing all that data into a potential reporting tool from different sources. Such scenarios can rack up significant expenses for fitness brands.
Therefore, as a general rule of thumb, global fitness brands should have as few platforms as possible in their operational stack.
The more payment and club management platforms a brand has implemented in their clubs around the world, the more work they have to do to analyze their centralized data in order to create a realistic picture of their financial overheads.
With one standardized means of reporting, corporate can simplify matters and better compare their clubs' performance by region and gain greater insights into their star players and catch any revenue leaks. And this can help head office staff single out clubs which can be grown further to satisfy a market and focus a fitness brand's on-going strategy.
However, the sheer void between different payment softwares used in various clubs means that to simply pull a club's financial information, data handlers must utilize several systems at once. Assessing that information then takes up an increased amount of time, patience and knowledge.
In addition, having such a complex web of payment software turns staff training into a balancing act and can result in inefficient admin processes. 
For example, integrating with inefficient local payment providers may harm an enterprise's payment success rates. If a brand is operating in 20 territories, with nine different providers, trying to fix payment success rates across nine different platforms is an issue which corporate office struggle to handle.
With so much time needing to be invested in training employees on the potential barrage of payment problems and navigating software platforms, it can leave a worrying vacuum in a fitness company if employee churn rises.  
At the heart of the problem, using multiple disparate legacy systems to run a global fitness brand has the potential to greatly hinder the brand's growth in the future. 
Financial data is exceptionally important for a business to make smart growth-driven strategies. With the inefficient data processing which comes with using disjointed systems, the sorting, analysis, and strategy formation can happen significantly slower for some fitness brands than with other more technologically advanced fitness clubs. And this increases the risk of competitors dominating a new fitness market first.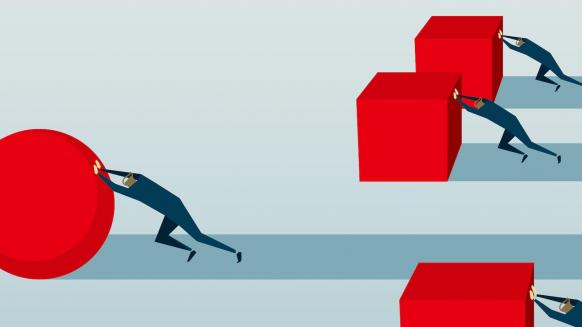 Source 
New Market Solutions: Open API's Software and 'Up-Start' Payment Providers
With complex data challenges posed to fitness brands looking to expand their global reach, it is clear payment providers need to cover as many national territories as possible. 
In response to this need, there has been a rise of young, upstart providers who have stepped up to the plate to become flexible, customer-centric and globally adept for gyms. 
New payment providers, such as, Adyen, Stripe, Square and GoCardless have developed technology which has eliminated the need for a gym enterprise to find and partner with 25 merchant acquirers in 25 countries. 
By taking initiative and expanding their offering, upstart payment providers have built their own relationships with banks, developed multilingual software and gained payment rights in many countries ahead of being asked by a business for the integration. 
They are solving a long-standing pain point for gyms by providing a business layer of convenience, thus opening an opportunity for fitness brands to expand and monopolize quicker than before. 
However, the solutions of up-start payment providers are quickly becoming well-known, with 5-year old payment provider Adyen being valued at just over a billion dollars this year. Therefore, to survive in the global marketplace, enterprise gyms need to search for and implement club management platforms which are able to integrate and partner with high tech, multi-national payment providers.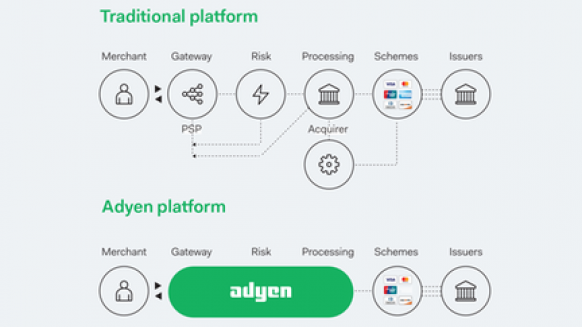 Source
Before, gyms were provided a choice of payment providers who would offer the same features, benefits, and (unfortunately) drawbacks. As a result, it became accepted for enterprise gyms to partner with many payment providers in different countries who, for example, offered little flexibility over payment types and enforced non-customer centric late fees. It was not optimal for enterprise gym operations or their clients to work with these providers, but as far as payments went, it was a solution. 
However, now up-start payment providers have a new mindset when offering payment solutions to enterprise businesses. Following the rise of consumer power in the global marketplace and the resulting demand for convenience, new payment providers are gearing their solutions to benefit the end customer now more than ever. 
With recent jumps in the development of software and technology, new payment providers have created solutions which offer the top level of an enterprise a smoother implementation and transparent reporting. And at the ground level, start-up payment providers are creating more intuitive payment processes and convenient online payment tools.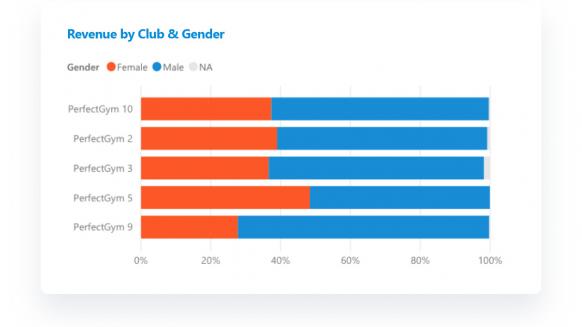 Flexible payment providers not only give a comfortable layer of automation for enterprise data processing, at a facility level, they help relay more convenience to their customers, too. For example, payment provider, GoCardless uses a smart algorithm which chooses the best day for a gym member's direct debit to go out. This automation reduces the need to chase customers, and statistically reduces their failed payment rate to less than 1%. 
Such technology improves cash flow for a business and can reduce a club's account receivables. For gym members, the algorithm can also help ease payment pressure on those with cash flow issues themselves. With no late fees and control over direct debit outgoing dates, members will feel more valued as people than just revenue for their gym. 
B2C relations have become increasingly cynical and with the saturation of both traditional and non-traditional fitness offerings, brand loyalty is difficult for enterprises to generate. This new adaptable approach to payments, such as the one GoCardless offers, can offer some relief to this cynicism. 
The secret to how up-start payment providers are able to present more flexibility and convenience for enterprise gyms is two fold. First, payment providers are acquiring big multi-territorial footprints.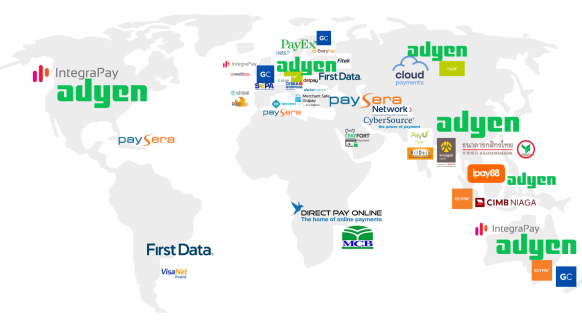 Instead of just being PCI compliant with one country, they are becoming compliant with multiple territories. This reduces the need to keep adding systems to an enterprises' digital ecosystem when they expand into new territories. 
Second, new payment providers can also be integrated with a club management platform's open API. The open API feature in both payment providers and club management platforms are important, as it gives an enterprise the chance to merge softwares and therefore streamline their data handling. 
Having a club management platform capable of open API integrations means one system can integrate with several big footprint payment providers, allowing an enterprise gym to enter new markets quicker and smoother than ever before.
With one club management platform set up to work in tandem with different global payment providers, enterprise clubs can create a vast data warehouse all within one cloud. This gives them the never-before held opportunity to make comparisons and analyze their net profitability accurately on a regional scale. 
With only one single source of truth in terms of their business performance, global gyms will become significantly more empowered in their future managing.
In addition, the need for complex onboarding and training of corporate staff will also be greatly reduced, as a gym enterprise's data can be collected and analyzed with the help of one standard platform, thus saving time and money. 
The surplus of time and budget saved from inefficient financial data handling can allow C-level managers an opportunity to improve the enterprise's clubs and focus on their customers to generate higher customer loyalty. 
Open API club management platforms can be leveraged for fixing operational scars within the vast administration of an enterprise gym, as well as offering significantly reduced costs and time needed to invest in new gym locations, positioning them firmly ahead of their competitors.  
Conclusion
Using one open API club management platform can revolutionize the once cumbersome juggling of several softwares, reporting standards and lengthy data handling processes. 
This is the innovation which is stirring in the fitness industry right now. Not only can an open API club management platform roll up financial reporting, but they can also bring to peace an entire club's operations into one single platform. Client booking, club reporting, access controls, payments, marketing, automation, client management have been traditionally isolated from each other due to the lack of holistic management platforms for gyms. 
Right now, enterprise gyms can gain a strong competitive edge over other brands with the time, cost and investment gain an open API platform can give them. Added efficiency makes for quicker team processes and therefore quicker leadership decisions being made. 
High technology is central to fitness clubs who wish to streamline their costs and prepare themselves for successful global growth.