Want to make a splash this summer - or winter - with some creative swimming pool advertising ideas?
Marketing your swim facility can be tricky - those that are genuinely passionate about swimming have their go-to facilities, while those that swim for fun do it somewhat irregularly. 
6% of the UK population went to a swimming facility in 2019. But that's a 25% decrease from the year before, according to Sport England. However, in Singapore and Australia, the number of individuals, both adults and children, taking lessons has reportedly increased.  
So the questions raised are two-fold - how do you market your swimming facility in an unsure environment to people that are either dedicated or irregular?
In this article, we'll take a look at precisely that. 
Analyze competitors
Swimming pools are a little rarer than gyms and other fitness facilities. A gym on one corner of the block might focus on getting as many people into the door as possible, while the one around the corner might concentrate on nothing more than one-on-one personal fitness sessions. Gym facilities may have much competition in a small area and learn from their competitors as there are more of them. 
Your facility, a swimming pool, is a little rarer in the community. 
And other facilities in your district, in the same town as you or on the other side of the city, are still undoubtedly going to be marketing themselves. So pay attention to them. 
Image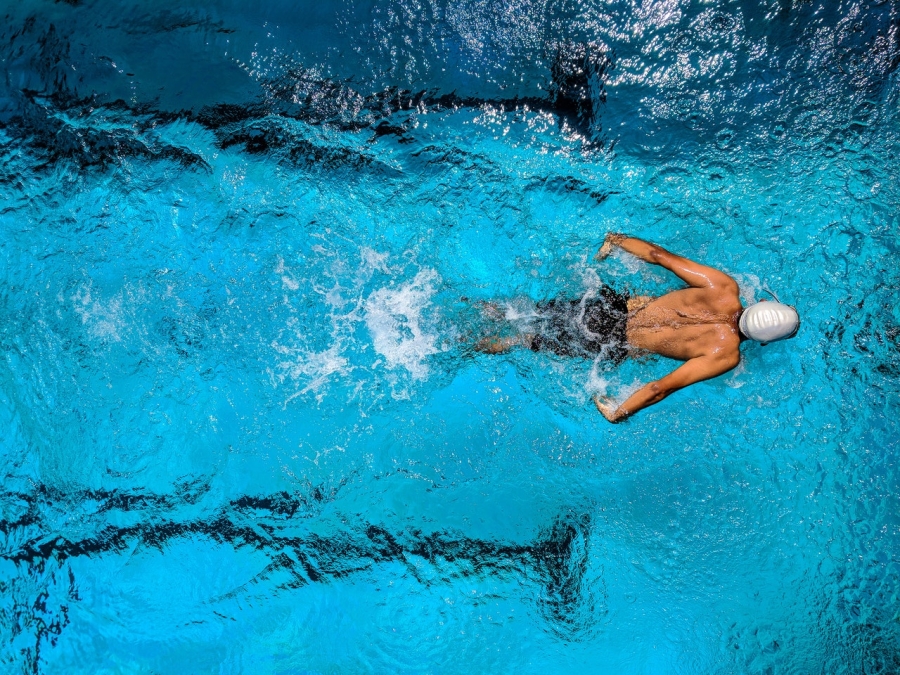 What kind of deals or promotional materials are other swim centers offering? How are they talking and communicating to new and existing clients? What are they doing to attract new leads and retain existing customers?
The chances are that these other facilities have put in the complex research and come to conclusions that led them to take the current actions. 
By learning from what they're doing, you'll be taking giant leaps in marketing your swimming pool without having to lay all the groundwork. 
Your role in the community
The role that swimming pools play in local communities is often very underrated. 
If you're struggling to come up with swimming pool advertising ideas for your facility, consider the following:
There's no doubt that your pool offers programs for kids seniors and has people going through rehabilitation there. It's a place where families come to spend time and have fun together. 
Image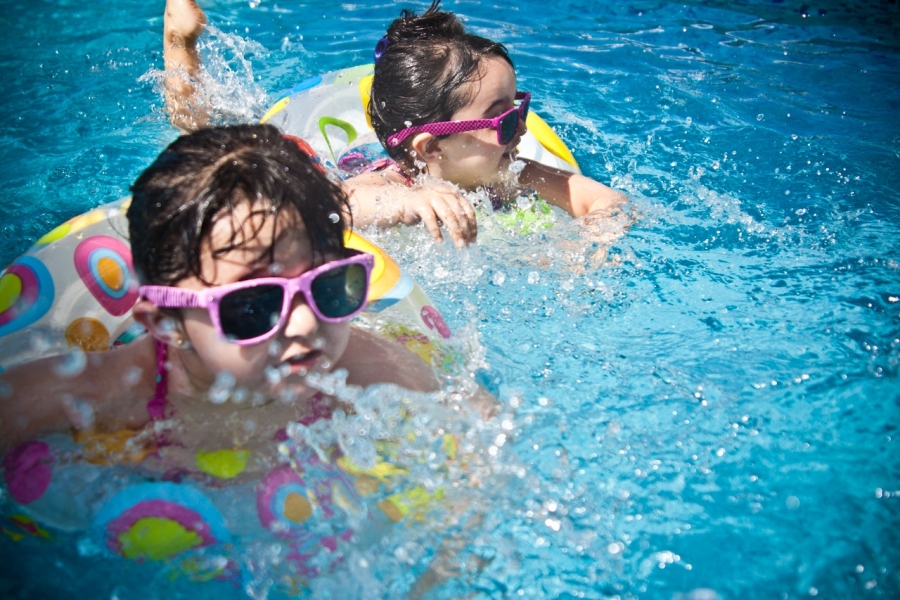 So while your business is that - a business - also consider the role it plays in these people's lives. It's a place for them to come together, often weekly, and socialize with their friends while also getting a bit of exercise in. 
Who are these people? What do they have in common?
While it's always a good idea to talk to your loyal customers formally and informally, it may pay to spend 10 minutes with them and interview them. Ask them what they like, why they keep coming here, and what can be improved. 
If you're using PerfectGym's Swim School software, you'll not only be able to plan your classes in the long and short term but also get information to help your marketing efforts at the touch of a button. 
The culmination of this data and these answers can help simultaneously make your existing customers happier but also double-down and attract more customers like your existing loyal ones. 
Encourage secondary spend
Secondary spending in the fitness industry is enormous. Facilities that expand their offerings to the demands of customers often see more profitability and customer loyalty. 
Best's Bootcamp implemented a juice bar that's now responsible for almost 80% of its ancillary income. 
Image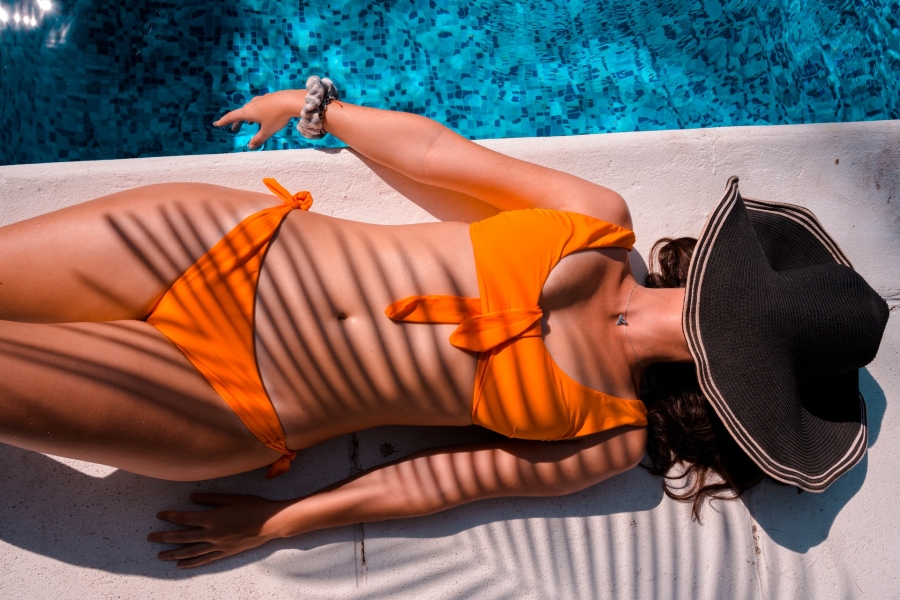 What's more, if your facility decides to compete on price in order to get an advantage, you'll find that profit margins will only get slimmer. 
The need and desire to buy is only exacerbated when looking at a facility like a swimming pool, where unique clothing and accessories are needed. But make sure to treat customers in your store accordingly. Using PerfctGym's point of sale software, you can integrate with any type of payment system and lower your customers' wait times. 
Providing clients with the ability to buy what they need on the spot not only fosters income but it opens your business and brand up to more forms of digital ecommerce marketing. 
Help those who are rehabilitating injuries.
Water provides more resistance than air. 
Plus, individuals often feel 80% lighter, meaning the entire weight of an individual isn't always baring down on injured or recovering hips, legs, knees, ankles, and other joints. 
Now there's every chance that you've jumped to the idea of showcasing your facility as an excellent place for sportspeople (professional or amateur) to come recover and rehabilitate. But sportspeople aren't the only ones that suffer from injuries. 
Image
Those who have had work injuries, car accidents, and just general falls may be looking to use facilities just like yours to recover. Not to mention that time is a big destroyer of inactive joints. Marketing your facility to seniors can also be quite beneficial. 
The point is this:
Look at your facility as a safe environment for people to recover and rehabilitate and market to them accordingly. 
This might be through channels you control, like social media and your own website; it might also be via referrals, or working with experts like physiotherapists, rehabilitation specialists, and aged-care facilities. If you become the go-to swim facility for individuals like this, you've opened yourself up to an entirely new audience. 
Teach safety around water
In the US, drowning is the second leading cause of death for children between 1 and 14. 
Water kills. Quickly and often silently. 
But because we bathe in it, use it to wash our dishes, and clean the car, we're desensitized to just how deadly it can be. 
And while it may be law for you to have a lifeguard on duty at all times, safety goes beyond that. There's more to pool safety than 'don't run. 
Take a leading role in educating your community about water safety and what to do in an emergency. 
Image
Whether blogs, interviews, videos, or infographics, create content that documents and educates people on water safety. Doing so can help you establish your authority and trust within your local and broader community. 
Ideas include:
How to assess the safety of a body of water
How to help someone that needs rescuing
What to do if you need rescuing
How to safely dive into water
How to swim in the ocean
What types of water to never swim in
What to do in a flood or natural disaster
Check with your local authorities or a lawyer and see if there are any legal implications about sharing any of the above information. 
Go 'behind the scenes on social.
Do you hire lifeguards, swim instructors or other professionals that work out of your facility? Use them to create content in and around your facility. What is your swim teacher going to be teaching the seniors today? How are the high-divers coming along with their training? 
Image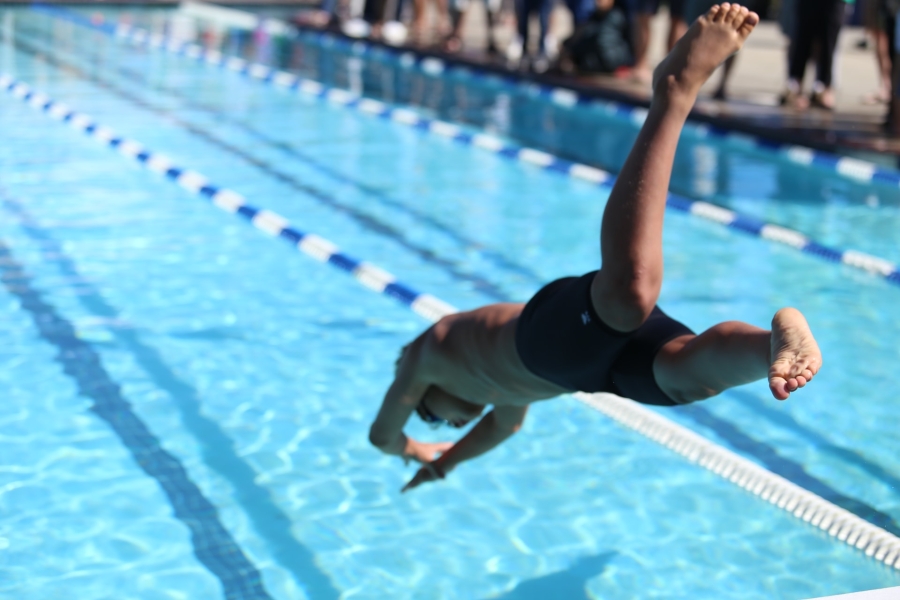 Such content is great at showing your facility as one that's friendly, welcoming and a genuinely fun and inclusive place to be. 
Another similar tactic is to share the inner workings of your facility. 
People don't know what they don't know. 
For example, just how are the pools cleaned every night? Where does the water come from? Your facility isn't as common as a gym or fitness centre. Therefore, your facilities' technical and mechanical workings can be pretty sharable and engaging amongst your patrons. 
'Who swims' content
As you read earlier, it's the community that comes to your facility that makes it so much more than a place to get wet. 
Many smaller gym and fitness facilities leverage a tactic to showcase their faithful members on social media. A simple picture of them working out and posing, combined with a few questions of who they are and why they come to your facility, sends a powerful message. 
Image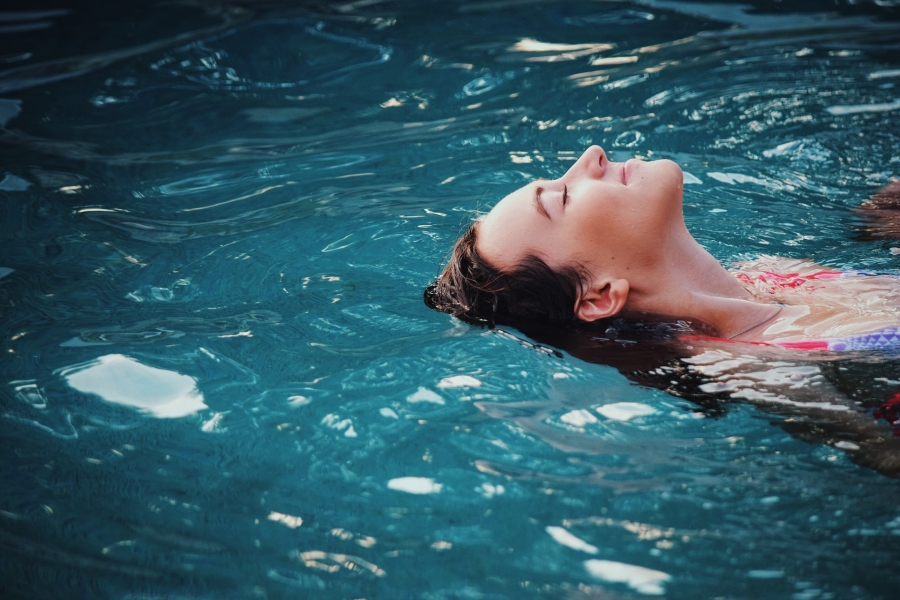 This can help break down barriers. Anyone sitting on the fence about visiting your facility and seeing someone similar to themselves being showcased in your marketing material suddenly feels a little more welcomed. They know that they're headed to the right place because there are people just like them there. 
Such a tactic is a great way to market your facility and build your community without coming off as overly promotional. 
Summing up
It really pays to think outside the box if you're trying to market your swim centre. 
Take the above ideas and see how they can fit into the services and classes that you offer. 
And to keep track of your marketing efforts and customers and manage it all as easy as possible, you'll need to use a tool like PerfectGym. Our Customer Relationship Manager tools help you gather more data about customers, keep them happy, and keep them coming into your facility. 
Book a call and get a free demo today!