R.Fitness had set itself the ambitious goal of launching the very first 24/7 gym in Varna, Bulgaria. However, realising this vision required more than determination. To achieve this, they needed a powerful system to facilitate navigating the operational complexities while ensuring a smooth experience for their members.
"The reason why we chose Perfect Gym is fast implementation and the possibility to add a new language, Bulgarian, and work it out," says Daniel Frangov, Managing Director of R.Fitness. He further explains that their "biggest concern was how can we make a fully automated gym without any staff inside. Perfect Gym helped and guided us through achieving it with a stable system, online payment and a mobile application."
Discover the transformative impact of Perfect Gym on enhancing the operational efficiency of R.Fitness' automated gym.
Impressive 48% Increase in New Contracts Signed 
R.Fitness offers affordable and flexible membership options, including day passes and monthly and annual contracts, to suit the dynamic lifestyles of its customers and enable them to work out at any time. This high level of convenience resulted in a 48% surge in new registrations year-over-year in July 2023.
99% of members signed up online via a user-friendly Client Portal and mobile app. Designed for simplicity, these platforms accommodate the needs of all individuals, regardless of their tech-savviness. The trend towards independent sign-ups underscores the growing preference for self-driven experiences, minimising the need for direct member-staff interactions. Moreover, for operators, it eliminates the necessity to employ additional staff, reducing the costs of running a club.
Image

Source: R.Fitness
One of the reasons for this seamless process is Perfect Gym's integrated payment solutions, providing members with a hassle-free membership purchase. 95% of R.Fitness' clients opt for the ease of connecting their Credit Cards to their accounts to streamline purchasing new memberships by eliminating the need to input card information repeatedly. This ensures quick and convenient transactions, showcasing R.Fitness's dedication to improving customer satisfaction.
R.Fitness Has Achieved 70% Active Members Growth with Automation Centre 
Perfect Gym helps identify members who are likely to churn and, more importantly, retain them by boosting their motivation with attractive promotions and personalised offers. With Automation Centre, you can reach your members on their mobile and send relevant communication to successfully mitigate churn risk and build brand loyalty.  
Image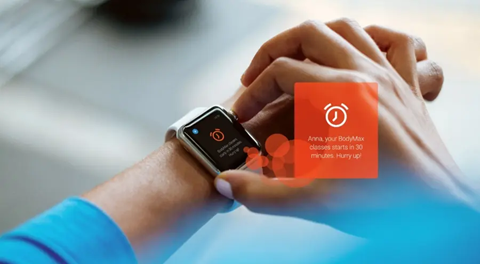 "You can send your customers emails and pop-ups from the mobile application. This makes customer engagement higher," confirms Daniel Frangov. He also highlights the possibilities of an advanced management system. "I would say if you just run a gym, you are losing a lot of possibilities to engage your customers." 
Last year, R.Fitness sent over 7,200 messages with the Automation Centre, contributing to an astonishing 70% growth of active members. Daniel confirms that leveraging data-driven reports in making decisions has proven effective. "We use reports to track which customers we are about to lose and offer them different promotions. It is very successful!" 
High Member Convenience Influenced a 46% Rise in Visits
R.Fitness' dedication to excellence fosters an environment where members genuinely enjoy coming to work out. "We attract mostly our customers due to our high-quality equipment, ultra-clean gym and 24/7 QR code access," says Daniel.
Image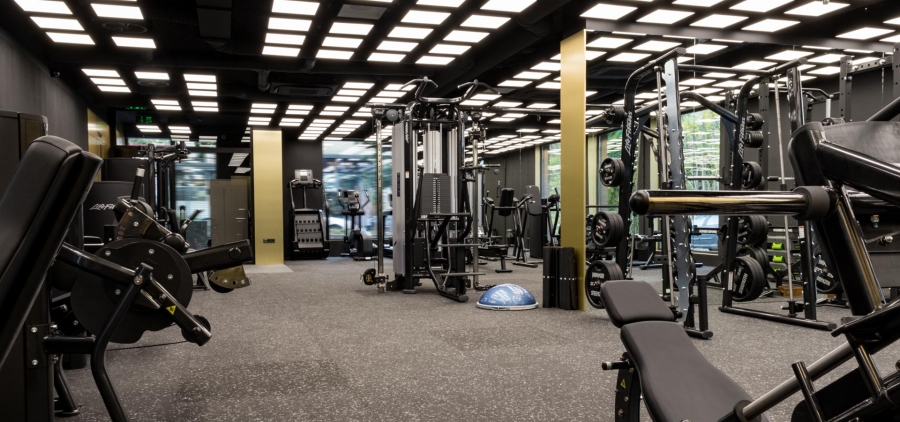 Source: R.Fitness
Evidently, R.Fitness has crafted more than just a gym. It has built an active and engaged community, with an impressive 88% of its members dedicated to working out more than four times a month. Moreover, the brand's customer-centric approach led to a 46% increase in visits compared to the previous year. This proves the company's commitment to empowering members on their wellness journey.
Concluding Thoughts 
R.Fitness's first location has become a great success in only 2 years. Daniel Frangov, Managing Director of R.Fitness, reveals the company has taken steps towards opening two new locations and further expansion objectives. "Our future plans are in the next 3-5 years to have 5 gyms in Varna, Bulgaria. Fully automated with 24/7 access. Perfect Gym helps us achieve this by lowering the costs of staff." 
Perfect Gym offers a set of advanced tools allowing to set up a fully automated gym without the need to have staff scan passes around the clock. "I would recommend Perfect Gym due to the fast implementation, allowing 24/7 gym with fully automated customer access." 
Do you want to explore Perfect Gym's capabilities and learn how it can help you optimise business operations? Schedule a free demo presentation with our expert.