One thing is for sure: fitness events are the single most effective marketing channel for your fitness business. It turns out that taking a more creative approach to attracting new customers might not be a bad idea. Over 70% of marketing professionals say that they've generated sales using event marketing. While Marketing Charts has revealed that 68% of marketers believe that live events help generate the most leads.
In this article, we will talk you through the following:
Benefits of fitness events
Gym event ideas
How to successfully market workout events
What are the benefits of hosting fitness events?
Whether you decide to throw a launch party or a community open day, in-person events can do wonders for your brand. 84% of attendees at similar events say they better understand the product, service, and company promoted at the event. 
Fitness events aim to bring people together and inspire them to make changes. These events allow fitness businesses to engage with members and the local community, leading to higher retention rates. By marketing your event correctly and organic word of mouth, you could open yourself up to a bevvy of new leads.
Member experiences such as these offer more than just a workout; they bring something new, which members can't usually get. Member satisfaction should always be at the front of a gym owner's mind. 
If your fitness brand isn't branching out with events and unique experiences yet, you could be missing out on an excellent marketing opportunity. PerfectGym software can help streamline all the steps needed to create, promote and maintain running gym events.
Gym events can help increase member satisfaction, increase member retention and generate new leads, so it's crucial to have someone in your corner ready to assist. 
10 brilliant event ideas to boost your gym's revenue 
1) In-club competitions or challenges 
By hosting regular competitions and challenges, you can boost your member retention by building a sense of community. Try to host a variety of categories to make them fair and appealing to everyone, for example, encouraging a range of different tasks for different abilities and training targets (e.g., time, distance, or calories).
Carefully consider whether you're running a competition or a fitness challenge. Competitions generally award a winner, and as a result, the format appeals to more competitive members (ironically). A challenge, however, is more inclusive since everyone who completes it is considered successful. PerfectGym's automated push notifications can help remind members when an in-club event will occur and to get involved.
2) Tasting event or food fair 
People love to sample smoothies, healthy snacks, or even entire breakfast menus - if your gym has a fully-equipped cafe consider organising a tasting event! Encourage guests to post about their experience on social media to spread the word and encourage new people to join. 
Try reaching out to fitness brands in the food industry and host a food fair! Many businesses are looking to expand their market, and you could nurture an ongoing partnership by collaborating with local brands. 
The invited fitness food brands can pay for a booth or sponsor your event in return for space. You can use the money earned to sponsor future events or make improvements to your gym. 
3) Charity event
Charity fundraising events can be the best community-building events and great for your business's corporate social responsibility! Many communities struggle with homelessness, drug addiction, domestic abuse, health problems, etc. Find a local charity that aligns with your values and means something to your members. 
Co-organise a charity fitness event that raises money for them, and at the same time, promotes your business. You benefit from media coverage, your members get to feel good about their fitness efforts, and the charity receives donations. The warm and fuzzy feeling everyone receives will be priceless!
Don't forget that fundraisers are one-time events. By offering a 7-day free pass to all of the participants as incentives in participating in your event, you will gain new leads that can be then converted into paying customers. If your existing members bring a buddy, then they will be able to Everyone can benefit from this arrangement!
Image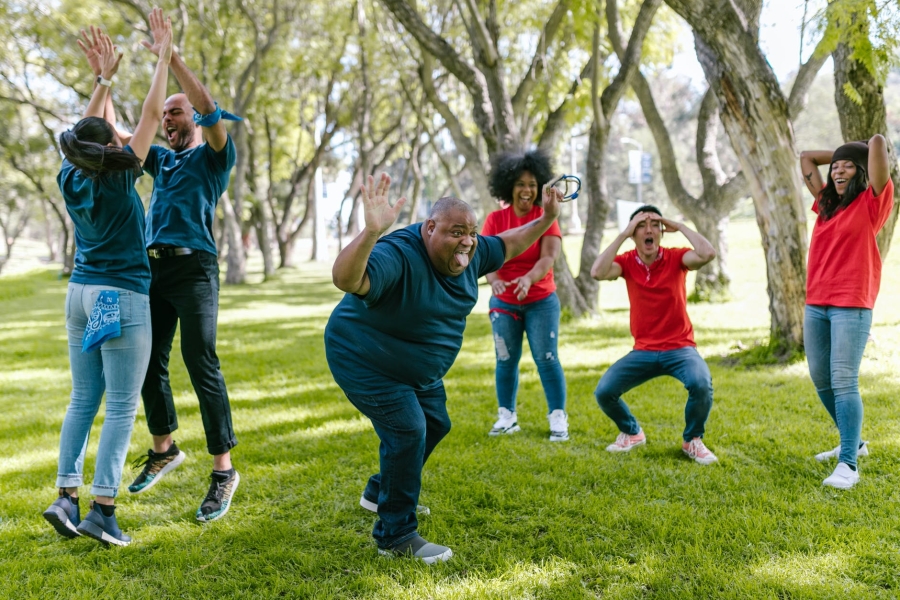 4) Launch party
Launch events of different kinds ensure that new marketing campaigns start with a bang. 
Launch events are super-effective - from opening a brand new club, generating pre-sales, or promoting a new product. Try contacting the local media and inviting journalists to try out your new class, venue, or equipment. Perhaps you'll get some free publicity from your networking exploits. 
Don't forget to promote it on social media and invite all of your existing guests to take part.
5) Guest instructor nights
Inviting well-known instructors to lead a group exercise class could increase fitness class attendance by up to 40%. The amount of interest you can receive from bringing in a guest instructor to lead a particular class will surprise you. This can also lead to significant revenue, even after paying the guest instructor. Try to organise a few classes back to back, the more guest instructors, the better!
Let's say you have a great interest in Zumba classes and these classes are always full and in-demand. You could work with your Zumba instructor to bring a Master class session taught by a well-known instructor. Bonus points if they're a social media influencer - free publicity for your club! Try setting up a meet and greet and the possibility for guests to take photos; the aim is to have as much evidence as you can. 
You could also promote this to non-members for an additional fee. The simple ticketing system provided by PerfectGym allows you to process payments for special events such as classes with guest instructors. The entire process is fully automated, upon purchase members and non-members alike receive an automatic confirmation.
6) Marathon preparation event
Many larger cities host annual marathons or long-distance running events at least once a year. Events like marathons are a huge drawcard and attract thousands of people. Smaller marathons are also held every month, so be sure to capitalise on those. 
Ful and half marathons provide an opportunity for you to design preparation sessions and training in anticipation. You can create specific regimes for the 5K, 10K, or half-marathons that are occurring in your city. Find out which marathons are held in your city and when, then create a special training session or pre-marathon warmup, letting people test their abilities before participating in the half or full marathon.
Don't forget to let your members know about this in due time, use your automated newsletters and push notifications to get them involved!
Image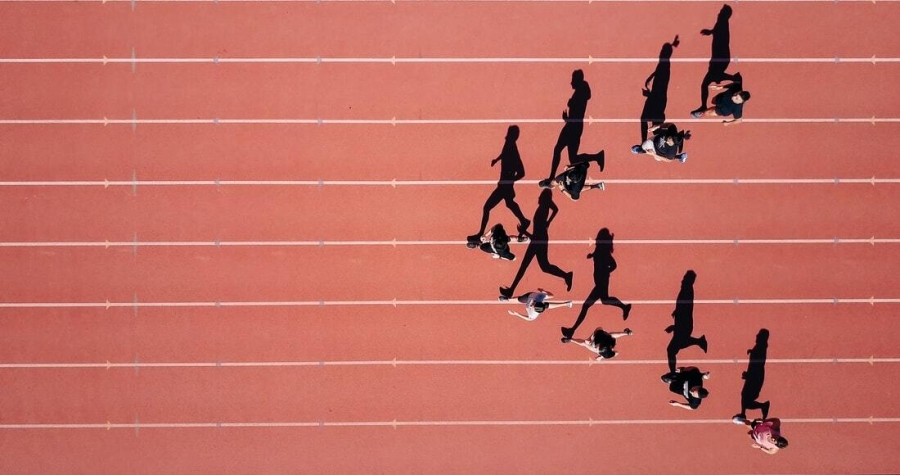 7) Holiday-based & creative themed event
Every holiday presents a new opportunity to design a workout event based on that specific period.
For Christmas, you could create a calorie-burning event where you have people competing in HIIT training up to a week in advance. An idea for Valentine's Day could be to offer free monthly membership to all couples who sign up in February. Over New Year, you could encourage goal preparation weeks to allow people to work out free for a week to prepare for their New Year's goals. On national holidays offer everyone benefits such as a 2-week membership if they show up dressed in their national regalia.
Remember, you don't need a holiday to stage an event. Increase the frequency of gym events for any old reason. For February, you could have a "Fire up February" theme. The aim could be to focus on running, and you could create a leaderboard for kilometres run during the month. The more themed days you host, the more your community will grow, and your members are going to stay engaged.
Also, by showcasing a leaderboard you can engage competitive members who will increase their attendance in order to stay on top. This will help them develop healthy habits of coming into your facility more regularly and reduce the risk of churn.
8) Fitness trainer workshops
Even personal trainers and group exercise instructors need to brush up on their knowledge. Partnering with professional organisations to offer your space as a solution can help bring more people into your facility.
It may not immediately lead to new members, but it's about sowing the networking seed. Talk to the personal trainers in your space to see what topics they would benefit from the most. Helping your staff and Personal Trainers develop will help members reach their goals faster, keeping them motivated and engaged with your gym.
This event works well as you'll tap into the fitness trainer network, find potential new employees, and you can establish your gym as the go-to spot for trainers. Create an agreement with the trainers, for as long as they bring in new members they can train for free, this way you're gaining new leads and your membership list keeps on growing.
You can take images and videos for social media content during and after the event. Offer a membership discount or referral program to attract fitness influencers and trainers to bring more clients to your gym. PerfectGym has a referral program already built into their mobile app to get you started right away! 
Image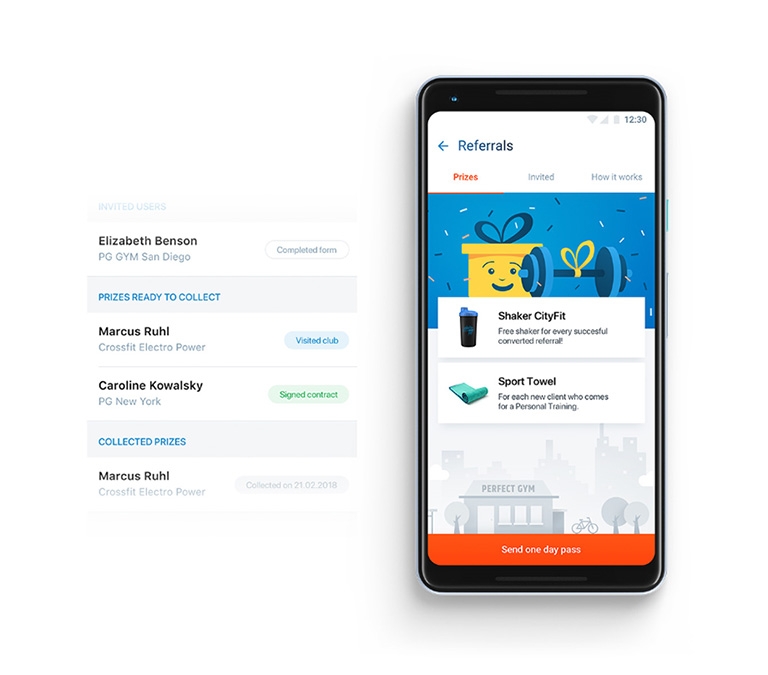 9) Member appreciation week
Incentivise current members and folks in your community to share success stories as you help to acknowledge and celebrate their accomplishments. Everyone loves a good underdog story.
Organise it at one of those times of the year when things tend to be slower. This week is designed to celebrate the accomplishments and loyalty of your members, so make it fun! Set up a special referral promotion for members to bring in their friends that you can try to flip. Think about giving away branded apparel, gift card prizes, or providing complementary health snacks after a workout.
10) Fitness club social
A creative idea to foster old relationships and to make new ones; many gyms already organise parties or social events for members to get to know each other. Some of your members may be familiar with one another in your club, but hosting a social event is especially helpful if you run group training sessions where people don't get the time to mingle. If possible, try to host it at your facility to take advantage of spontaneous sign-ups!
One example might be hosting a gym anniversary party with free drinks and DJs to celebrate. More peaceful ways to organise a social gathering might be to invite everyone to the local juice bar. Don't forget to be non-alcoholic friendly to keep people interested for those who don't drink.
How to market gym events
Since you should be brimming with creative gym event ideas for your fitness space, now you require a method to help market your event to increase attendance. The last thing you want is to host an empty event.
Perfect Gym software streamlines all marketing operations from promotional newsletters to selling event-specific tickets. With countless automation tools embedded in the Perfect Gym software, gym owners like you will be able to let existing customers know about events that would interest them, increasing existing member engagement. Still not convinced, check out all of the Perfect Gym features that will help you promote events:
For more tailored communication to specific guests - create dynamic segments and tags to group your members better and supply them with more personalised communication and relevant offers. Have some members that come to every Zumba class? Segment them together and when you're hosting Zumba marathon, be sure to let them know first. 
Image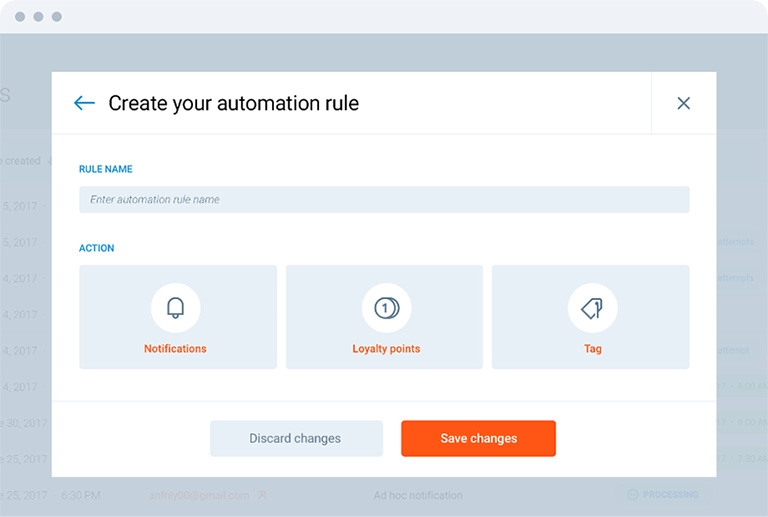 Newsletters are a great way to spread awareness and let your members know what's happening at your facility - send branded Newsletter messages for all of your club announcements and email correspondence. They can be event-specific Newsletters as well as weekly gym updates with news and health tips.
Limiting events to existing members only will not help you gain leads. Your events need to be open to everybody; family, friends and the wider community (this includes perfect strangers). Perfect Gym understands that events need to be available to all, so it offers an automatic ticket confirmation for an easy and quick way to sell online tickets to specific events. Members and non-members alike can make purchases, and receive instant confirmation and all of the data is fed into your CRM.
Image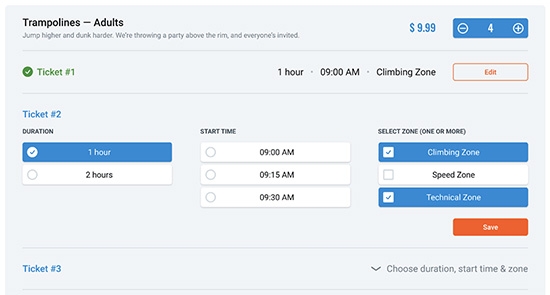 Referral Programs allow members to invite friends and family to events or classes free of charge through the Perfect Gym Mobile App. The referral program uses existing members to act as sales reps and bring in new leads without additional costs. Plus, you get the added bonus of your existing members having a training buddy, and we all know members who train together are more likely to stay with your fitness facility. 
Perfect Gym Mobile App offers Push Notifications that keep members informed about upcoming events. More and more members are using mobile phones on a daily basis, they're more likely to see your clubs push notification pop up on their screen than check their emails to see your message. By introducing Mobile Apps in your facility, you are increasing the chances of your members receiving messages and becoming more engaged with your facility.
Image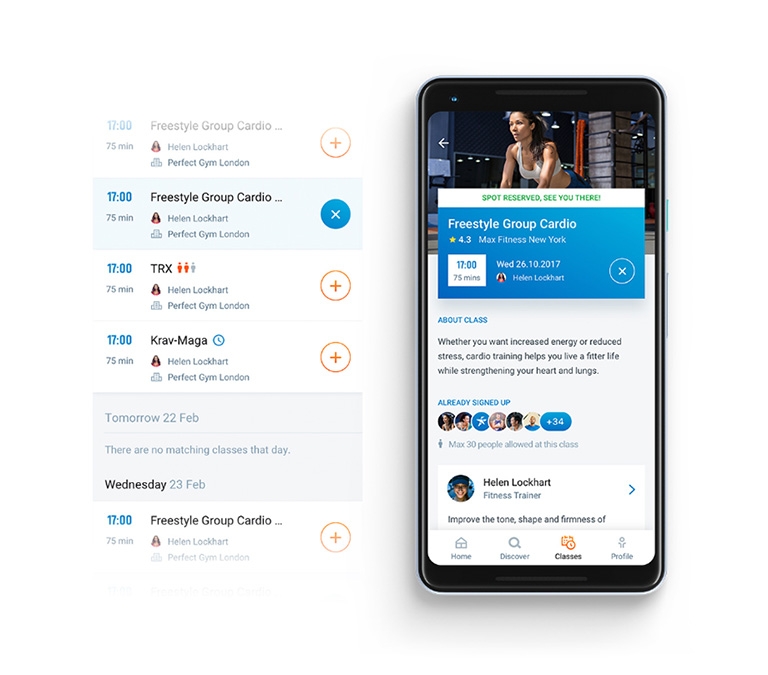 Perfect Gym CRM uses lead generation tools like Manage Leads and Follow Up to convert leads into paying customers and increase conversion rates. The Sales Funnel Visualisation lets you see where the highest drop off is, helping you better understand your sales cycle.
Image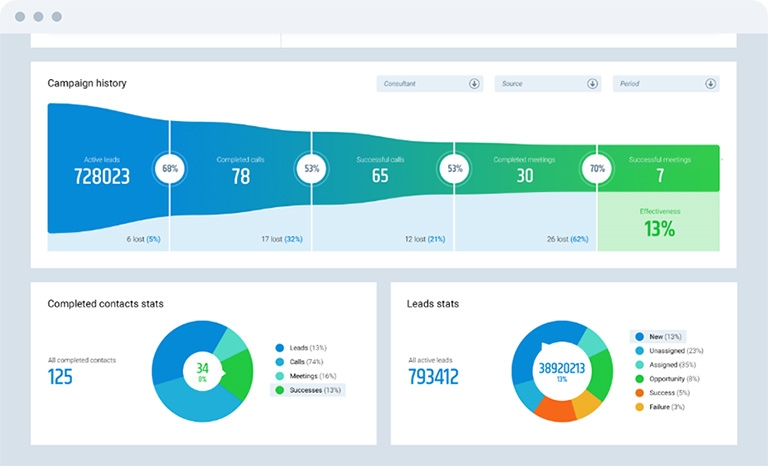 Help from the PerfectGym blog. The page is constantly updated to offer you the best industry-specific advice available.
If you want to find out more, request a demo now and let us show you how Perfect Gym can streamline your gyms event marketing.