If you're like me, you prefer to workout alone. However, if you're also like me, you're extremely competitive. 
Unsurprisingly, this is how a lot of club members identify themselves—they love the competitive edge of a good competition.  Yet, they don't enjoy the extra time it takes to switch between sets of a workout with an extra person.
What's a club general manager to do?
This is where monthly gym challenges can be a huge motivational boost to these kinds of members. Not only do gym challenges help motivate members who prefer solo workouts, but it adds an extra layer of incentive for those members who do prefer to workout in groups.
Everybody wins. 
Now comes the tricky part: how do you keep score, keep members honest, and make your club's fitness challenges known and available to all your members?
Digitally of course! Now with the widespread use of mobile apps in fitness clubs, you can find an app that supports challenges and make them a focal point in your club's engagement tactics. 
Image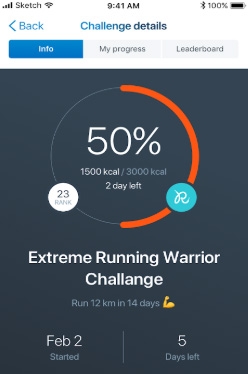 From there you can even take it a step further and reward gym members who participate in and win challenges. 
Here are some ways to implement challenges in your gym and types of challenges you can run. 
Implementing Challenges in Your Gym
Having a mechanism to display, run and reward members for participating in challenges is the first step when implementing them in your club. 
As noted above, a mobile app is a great way to implement challenges in your club as they can:
easily be set and monitored
integrate with workout tracking apps to monitor results
be joined quickly and effortlessly
marketed to members of your club with push notifcations
sync directly with your club management software
The benefits are endless. Members can simply wander through your app and come across challenges to join that interest them. 
Image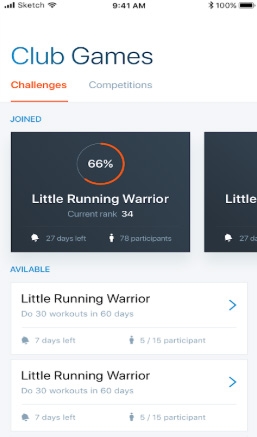 From there you'll have a way to track their progress which can help you intervene to improve your club's retention rates. 
Choosing Gym Challenges
Deciding what challenges to run may seem like a difficult task, but the answer is in your data. This type of data can come from:
Image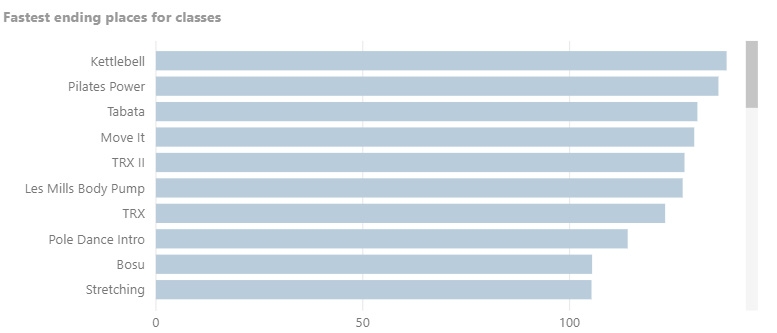 which classes that your gym offers are the most popular
which rooms in your club are the most widely used with specific equipment with indoor tracking
Image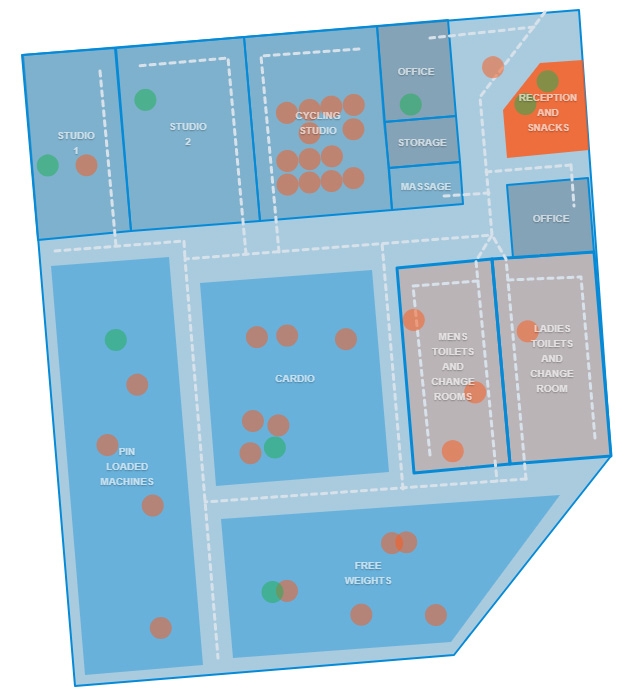 check which types of goals many of your members are monitoring on your mobile app
Image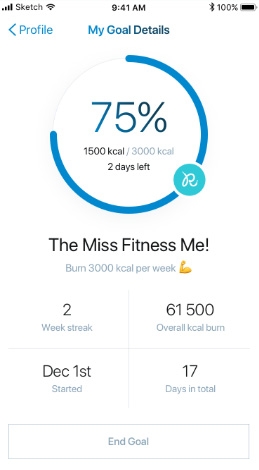 By monitoring these kinds of data points, you can ensure that you're offering challenges that are of interest to your club members. 
Remember, gym challenges aren't going to be very useful to you or your club members if there isn't widespread adoption. 
Create the demand with data, and the rest will follow suit. 
Types of Monthly Gym Challenges
After consulting your data, you can create challenges in your mobile app and market them with push notifications so that your members join. 
But what kinds of challenges should you offer?
Running Challenges
It's safe to say that your data will probably tell you that people want to burn calories, and one of the most primary exercises for doing this comes in the form of running.
These kinds of challenges are easy to monitor as you can have integrations set up with your mobile app or gym management back office app to record their progress. 
Image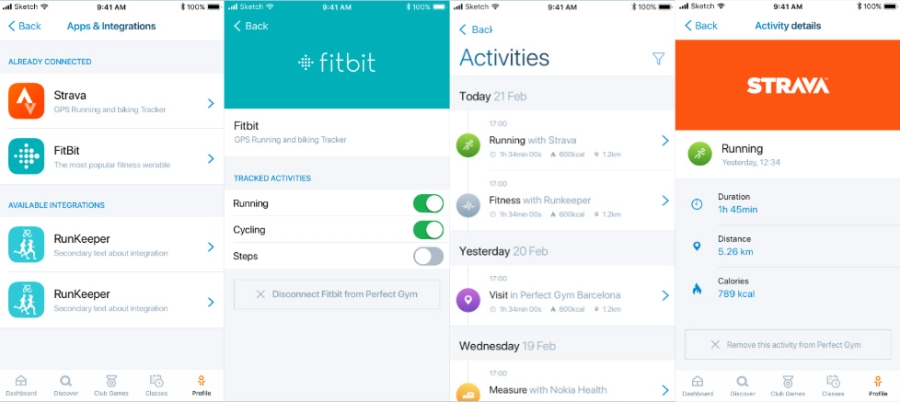 Integrating with wearables like Strava and Fitbit make it an easy process to track the progress of each member as that data can filter in through your mobile app and connect with the challenge they are signed up for. 
If your club members don't have these kinds of wearables, then you can set up integrations with your treadmill providers API and your club management software provider.
This data can feed directly into your back office app as long as a member swipes with their card on the machine when it's in use. 
If you have neither of the above options, you can have your members take photos of their results on the machines or in their tracking apps and submit them to a designated person to monitor the results of each challenge.
You can decide to track distance ran or the speed in which a certain distance is run as the goal for your challenge—it's up to you! 
From there, members can track their standings in regard to the club overall and get that extra kick of motivation to be number one. 
Image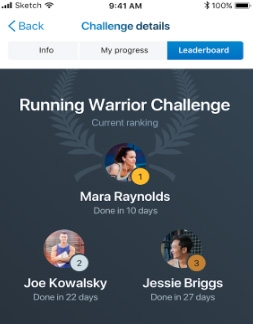 They get the benefit of being able to work out alone while simultaneously competing against larger groups within your gym. 
Cycling Challenges
Let your members race the distance of the Tour de France or any other major cycling event. You can track via software or hardware integrations or even with your members taking photos of their workout results on the machines. 
You can make the challenge based on the distance traveled, the speed of which it was traveled, or the length of time. Offer them different types of races for more nuance and a bit more social appeal. 
Rowing Challenges
Don't forget about the lower and upper body mix! Rowing is a very popular exercises and the machines that members use can come with digital dashboards of their progress that they can take pictures of to submit their results. 
Calories Burned
You can give your members a bit more freedom here to perform the exercises they're most comfortable with by making the goal an end-result rather than method-based. 
There are a ton of apps out there that count calories burned for specific exercises and lengths of time, so you can simply have your members submit photos of their results with timestamps to participate. 
Image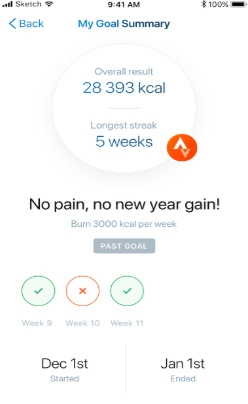 They can run, swim, jump, row or do anything they want to participate, as long as their results are logged. 
Total Weight Lost
There's a reason The Biggest Loser was one of the most popular shows on television—people like to see physically noticeable progress, even in others. 
These are rather easy to participate in and monitor as you can have everyone submit proof of their weight at the beginning of the challenge and then weigh in at the end of it. 
Then you can reward the winner! 
Eating Fit
This challenge requires a bit of culinary expertise. You can create a series of healthy meals for your gym members to cook and eat on their own, and the person who makes the most recipes you've listed is the winner!
It's a great way to ensure that your members are participating in the other half of a healthy lifestyle—choosing healthy food to eat.
They can take pictures of the recipes they've completed and submit them, as with the other challenges. 
Most Club Visits
What better way to improve your retention numbers than to incentivize members to come as often as possible?
You'll need some type of access controls to make sure this is monitored properly. Simply log each member's visit in a month and reward those who have had the most visits. 
Easy. 
Improve Your Personal Best by 10%
This challenge is for your members that have goals centered around personal bests for certain exercises. Whether that's improving their bench press, squat, deadlift, mile time, etc., you can ask that they try and improve their personal best by 10% in a given time period. 
Just make sure you have their previous personal bests documented close enough to the time period of the start of the challenge to be positive they're not using personal bests from a year ago. 
Reward Your Members
Whatever challenge you decide to implement in your club, you should always reward at least the winners, if not an entire group of members just for participating. 
You can give away contract discounts, free swag, or free personal trainings for completing a club game. 
Gym challenges for members are there to make sure that they are engaged and progressing to their fitness goals. The reward really is the progress, but some savings won't hurt either. 
Conclusion
Create challenges to motivate your members. Whether they like to work out in groups or alone, it provides a competitive atmosphere for an extra motivational push. 
Create systematic checks for your members to log their results. Make sure they're easy enough for your staff to keep track of and your members to submit. 
Have rewards for winners and even participants, as it can create more interest in joining. 
Finally, create enough challenges that are diverse to ensure that you're piquing the interest of enough members.