Not only is there (generally) a lot of paperwork, it can be near impossible to find a policy that covers your business, your staff, and the activities that your customers participate in, both on the premises and away.
But the truth is that any form of liability coverage can help keep all of those parties safe. 
In fact, 3 in 4 small businesses experienced an insurable event in 2020, yet 40% of US small businesses have no form of insurance at all.
It can help keep your staff in a job, keep your customers safe, and keep your business intact in the event of any kind of accident or mishap.
This article will take a look at common forms of gym insurance, what insurance may or may not cover, and how you can keep your gym insurance costs down.
What Is Gym Insurance?
Gym insurance is a combination of different types of insurance that protect your business as a gym owner. 
This can include general liability, which protects you from claims of injuries or property damage, and professional liability, which protects you from claims of negligence or malpractice.
Image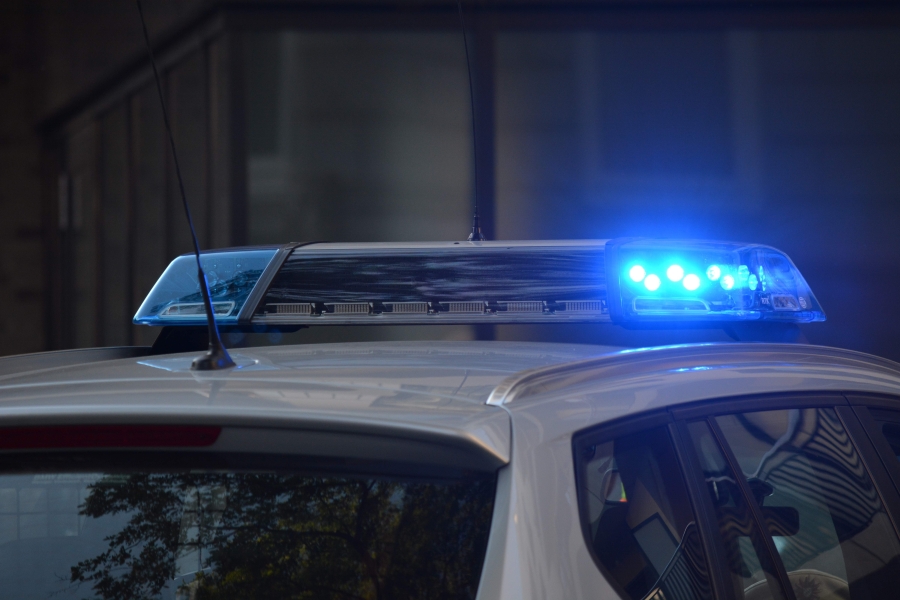 Gym insurance can also include fitness studio insurance and health club insurance. These policies protect your business from claims related to the operation of your gym, including things like equipment damage or theft. 
Insurance for gyms can be customized to fit the specific needs of your business, and it's important to have in order to protect your business from potential liabilities.
Why Do You Need Gym Insurance?
Gym insurance is important because it can help protect you and your business. If you are a gym owner, you need insurance to protect your business from interruption, loss of business equipment, and liability claims. 
Personal trainers also need insurance to protect themselves and their clients. Gym insurance can help protect you and your business from these risks.
Who Needs Gym Insurance?
Gym insurance is important for any business that offers fitness services.
Any small business should have insurance in some way, shape or form, and even a basic gym is no exception.
Image
There are many different types of businesses that need gym insurance. This includes fitness centers, health clubs, exercise equipment stores, and gyms. Business insurance is important to protect these businesses from liability in case something goes wrong. 
Gym insurance is required to protect any form of gym, fitness center, or health club from the financial risks associated with running a gym. Depending on your local regulations, personal trainers may also need a level of insurance to operate within another business.
Image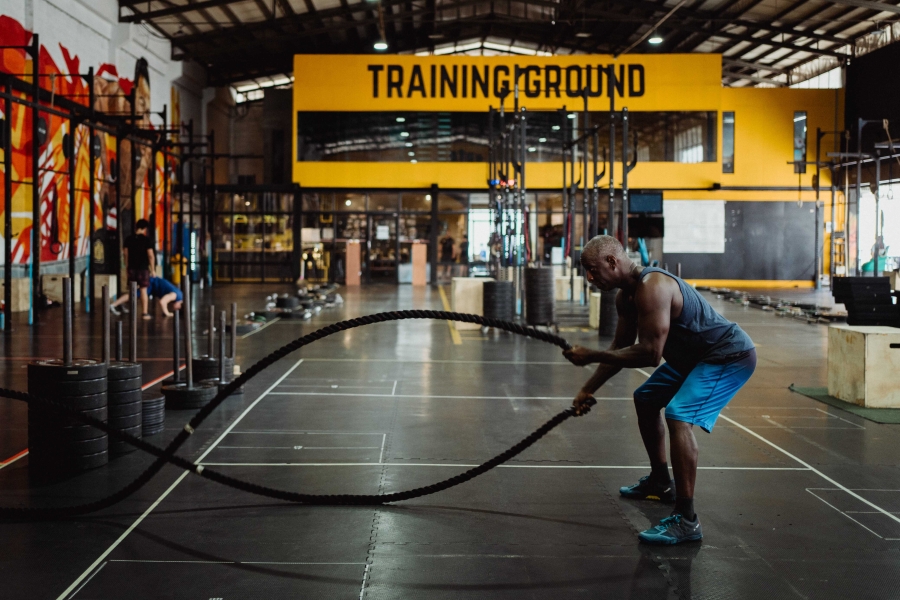 If you're at the point where you're considering opening a fitness business, you should also seriously consider looking for insurance for your operations.
Data & Privacy Insurance
Gym management software helps make running your facility significantly easier, thanks to the collection and analysis of your customer's data. Not only their personal details, but also habits and trends, and their preferences towards marketing communication.
Any leak of this data to the outside world can have catastrophic consequences down the line.
Image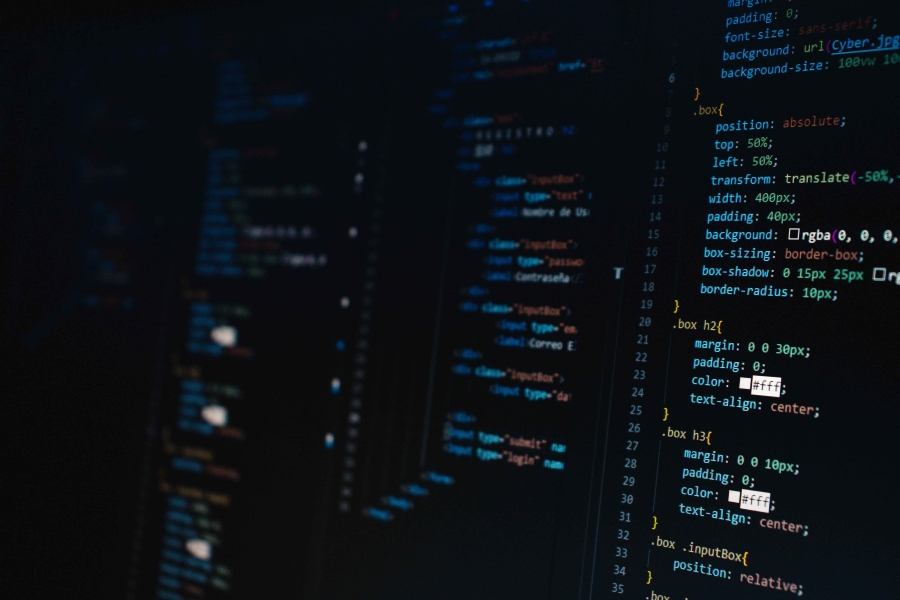 There are insurers that will cover data breaches, but prevention is always better than a cure. And when you use PerfectGym's management software, your customer's data stays safe.
All of PerfectGym's customer data is securely stored in one place and has been awarded the ISO/IEC27001 Information Security Management Certificate, guaranteeing the highest standard of care and management of information security.
What Does General Liability Insurance Cover?
Liability insurance is a type of insurance that helps protect businesses from claims that occur as a result of their normal operations. General liability insurance protects your gym and can help cover things like bodily injury and property damage that may occur as a result of your business activities. 
General liability insurance for gyms can be a good option, especially in the high-risk industry of gyms, as it can help provide protection against common claims that may be made against them.
Image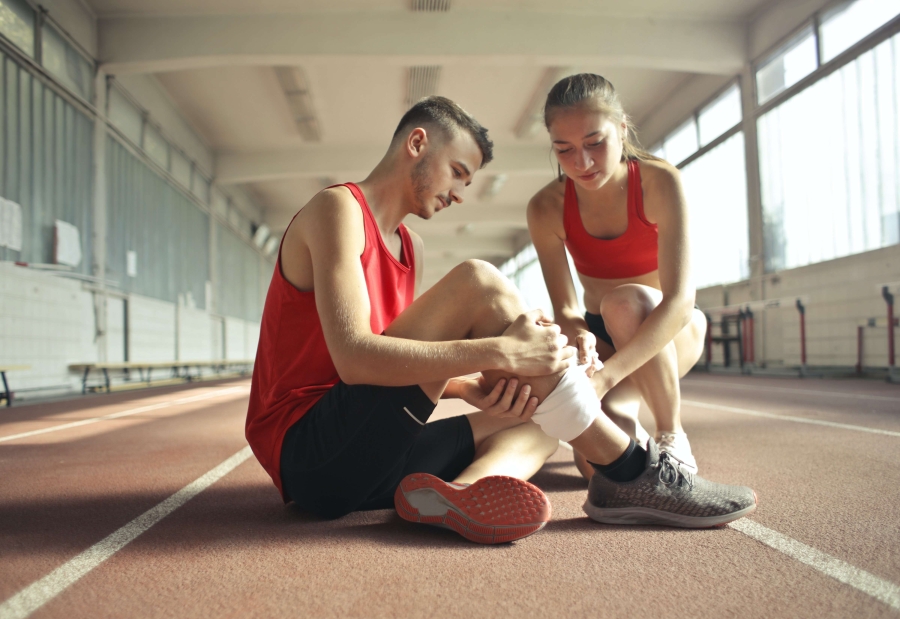 For example, should a member of your facility hurt themselves in your boutique fitness facility, general liability insurance provides for their medical bills, should you be obliged to cover those costs.
Gym owners should consider purchasing a general liability insurance policy as it can help provide coverage for things like slips and falls that may occur at their facility.
The most standard insurance policy for your fitness facility generally includes general liability insurance. Be assertive, and check if it's a general liability with commercial property insurance. Tying together the general liability with commercial property insurance is a good way to keep costs down.
Business insurance costs for gyms
The median premium for gym insurance is less than $30 per month or $350 per year. General liability insurance for a basic gym starts at $350 per year. 
Insurance costs will vary depending on the type and size of the gym, so it's important to get a gym insurance quote from a reputable provider. Insurance coverage should be tailored to the specific needs of the business owners.
Gym insurance can cost as little as $500 per year extra for a small business interruption policy. However, the insurance you need will depend on the size and scope of your gym, as well as the type of property insurance policy you have.
Image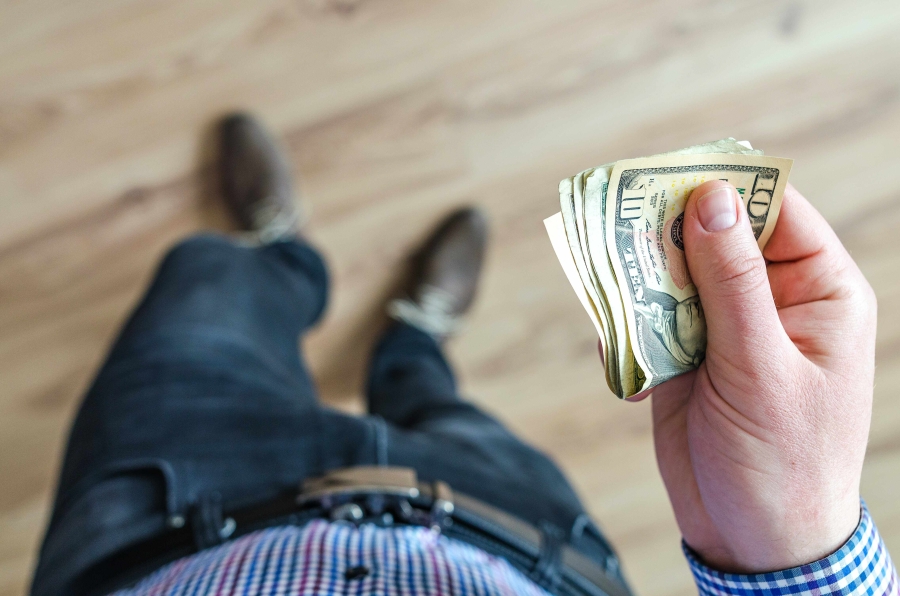 It is important to check with your insurance provider to see what exactly is covered under your policy. If you are looking for comprehensive coverage, you may want to consider a property insurance policy that covers things like fire damage, water damage, and vandalism.
This, of course, will impact the price of your insurance policy but will be a more complete wait to protect yourself and your business.
You should also be sure to get information about your gym's specific needs in order to get the best possible rate.
Types of Gym Insurance Policies
There are different types of gym and fitness center insurance available, so you'll want to make sure you choose the right one for your business.
Commercial property insurance
Commercial property insurance protects your company's physical assets from a variety of risks, such as fire, explosions, burst pipes, storms, theft and vandalism. However, earthquakes and floods are typically not covered unless specifically added to the policy.
This policy may also be known as commercial building insurance, commercial rental insurance or business property insurance. 
Image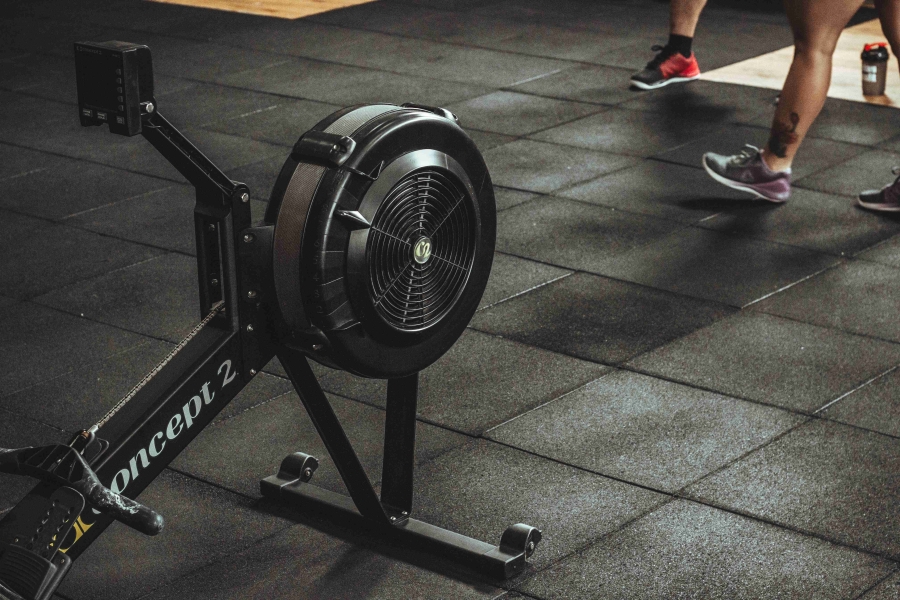 It's important to note that business contents insurance is usually a sub-coverage under your commercial insurance policy. Content insurance provides protection for the contents of your business, such as fitness equipment, furniture, and secondary spend inventory in the event of a covered loss.
Workers compensations insurance
This type of insurance will cover any compensation you need to pay to an employee should they injure themselves and not be able to work. Workers comp insurance isn't a necessity in every state, but it can be a massive step in helping you attract better talent to work in your facility and keep your gym as a good place to work.
Professional liability insurance
This type of insurance is designed to protect your professionals and your businesses from claims of negligence from clients or customers. Coverage typically includes negligence, mistakes and oversights, undelivered services, copyright infringement, personal injury, and more.
Medical payments coverage
You will need this insurance to cover any medical payments that you're obliged to pay to a worker or a customer that's out of pocket for their medical costs. 
Image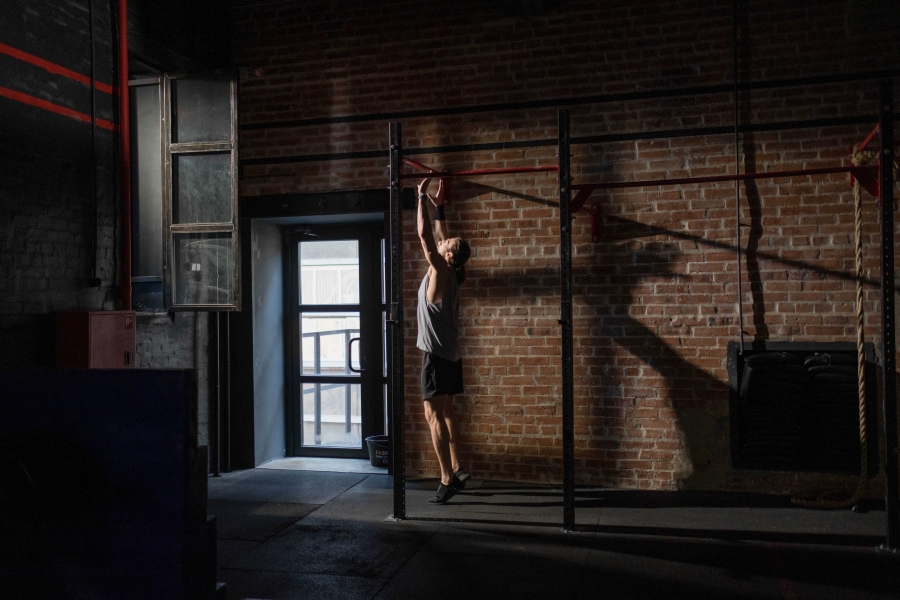 Business owners need to be sure that their insurance can cover the sometimes astronomical medical costs often associated with the most basic sprain.
Product liability insurance for gyms
Product liability insurance protects your gym against any claims of harm or damage from the products you sell or endorse. If you are selling or endorsing products at your gym, such as nutritional supplements, workout gear, clothes, equipment, or other products, you should consider getting product liability insurance.
Event insurance for gyms
Event insurance covers events or activities organized, held and/or endorsed by your gym, but are held off the commercial premises, or on other commercial premises. For example, a weight lifting competition, fun run, or another fitness event. These policies generally cover any form of insurance or damage but are more focussed on the location than the activity.
How to Reduce Your Liability Risk as a Gym Owner
Get your staff thinking about safety on the gym floor.
Before the doors open or during quiet hours, have your staff routinely check the equipment for damage or signs of other wear and tear. Have them start thinking 'safety', and if they see something unsafe that can hurt someone unsuspecting, have them do something about it.
Think of your disabled members
If some of your members are disabled, ensure that they can get around safely. 
Image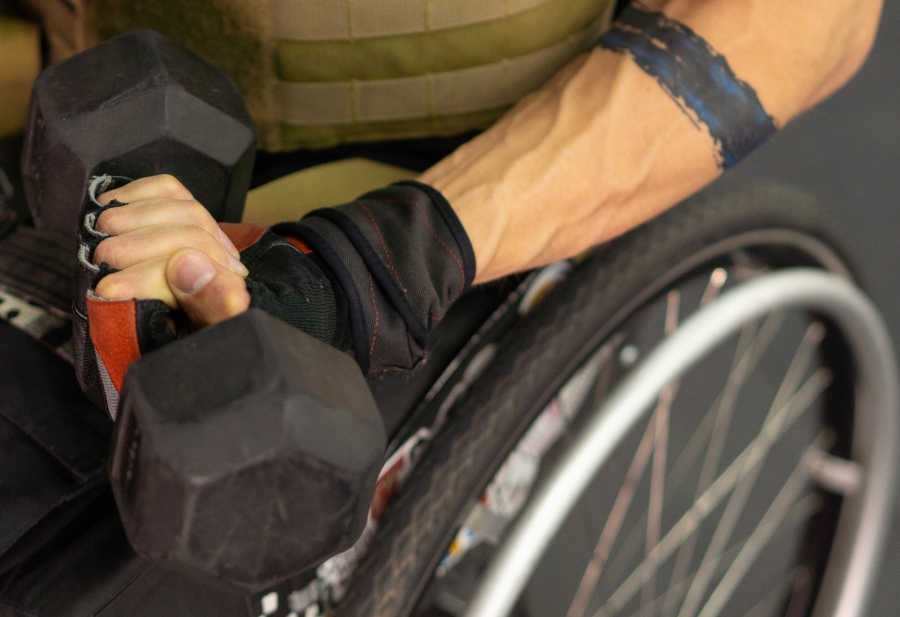 The definition of 'head height' is much lower for someone in a wheelchair than for someone not, so your facility should be just as safe for disabled members as anyone else.
You are responsible for your staff
The experience, skills, and knowledgeability of your staff fall entirely on you. They should be able to spot and stop someone who is, for example, squatting with an incorrect and dangerous technique. However, they should also be aware of first aid procedures and the like.
It pays to regularly check in with your staff and see if their certifications are up to date. For example, does your nutritionist still have the same skills as they did when they first graduated?
Qualifications, and in some cases, background checks also help ensure that you're employing the right people and reducing any risk of liability.
Image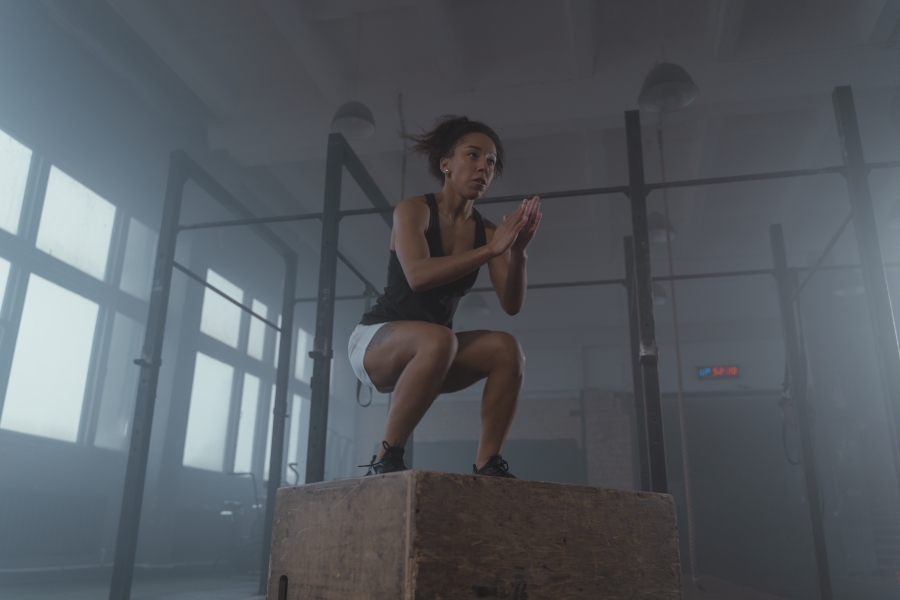 Have an emergency protocol in place
"It'll never happen to me" is the attitude that many people take to life, both personally and professionally. However, accidents can and do happen.
It's important that whether it's a rolled ankle or a heart attack, your entire team has the knowledge and equipment to act appropriately
A simple first aid kit can help, but you need to check with your insurance provider, as many insurers may see you offering first aid as offering medical assistance. Similarly, defibrillators for those having heart problems can literally save a life.
It also pays to ensure your staff is trained in basic CPR, as well as other common injuries and medical conditions.
But emergency procedures extend beyond the medical kind. Fire evacuation protocols need to be known by all your staff, and they should know what to do in the event of a fire. Other natural disasters, like floods or wind damage, should also have similar protocols.
Don't skip the paperwork
Paperwork is no fun for anyone, but it's important to ensure that you're adequately covered. When making a claim, ensure that forms are filled out by the right person, as promptly as possible. Make copies of claim forms and keep them on record for yourself.
Conclusion
There are many types of business insurance that can keep you safe from the risks associated with your business, whether that be a small gym or a huge fitness training centre with several franchises.
Insurance for fitness facilities can be fickle - an insurance claim may not be followed up on for a wide variety of things, so it's important to check what your policy covers, but also what it doesn't cover.