The employment of certified trainers not only fosters member satisfaction but also improves gym retention rates and overall business growth. By exploring the best fitness certification programs, gym owners and managers understand the importance of sourcing well-accredited gym staff to propel their health clubs to the top. 
In this blog post, we will explore the top fitness certifications your staff needs to succeed and how they can contribute to the prosperity of your gym.
What are Fitness Certification Programs?
Fitness certification programs are training courses that provide individuals with the knowledge and skills required to become certified fitness professionals. They cover various topics such as anatomy, physiology, exercise science, nutrition, and injury prevention. Upon completing the program, individuals are awarded a certification recognising their formal expertise.
Fitness certification programs play a crucial role in the fitness industry by ensuring that fitness professionals have the necessary accreditation, training, knowledge and experience to deliver safe and effective workouts. Moreover, they provide recognition to certified professionals, helping them to stand out in a crowded job market. 
By investing in fitness certification programs, gym owners and managers can ensure that their staff is equipped with the latest industry know-how to provide high-quality service to their clients.
The Significance of Fitness Certification Programs for Gym Owners
Gym owners can get ahead of their competition by hiring trainers with recognised fitness certifications. When a gym employs staff who possess official accreditation (and it helps to have as many as possible), there are several benefits that health proprietors should know about. 
Ensuring Expertise and Professionalism
Aside from equipping budding trainers with the knowledge they need to excel in their roles, these programs also help participants acquire client-trainer professionalism. The intangible social skills needed to provide effective instruction are invaluable and can be honed and improved by such courses. 
When instructing with a recognised fitness certification, gym staff demonstrate their wealth of knowledge and ability to deliver safe and effective training sessions. Moreover, clients who accept that their trainers are experts in their field are more likely to trust their expertise and remain loyal to them.
Upholding Quality Standards
Certifications serve as a benchmark for quality in the fitness industry. When gym owners hire certified trainers, they ensure their staff meets established industry standards. By adhering to them, fitness clubs can maintain consistency in the level of service provided and build a reputation for excellence. 
Additionally, certified trainers are often more motivated and receptive to staying updated with the latest industry trends and research, enabling them to offer their clients innovative and evidence-based training methods. Finally, trainers possessing impressive accreditations emphasise the gym's premium offerings and exhibit their commitment to its staff's professional development. 
Enhancing Customer Satisfaction
Clients seek out fitness facilities that prioritise their well-being and offer expert guidance. Certified trainers possess the proficiency to design tailored workout plans, provide proper exercise instruction, and offer advice on nutrition and lifestyle choices. Gym owners can instil confidence in their customers by hiring trainers with reputable fitness certifications. This expertise enhances customer satisfaction, as they experience tangible results and feel supported on their fitness journeys.
Fostering Business Growth
In today's competitive fitness landscape, standing out is essential for sustained business growth. Persisting and working with certified fitness staff enhances the quality of service and highlights it as an establishment that prioritises professionalism and client success. With certified trainers on board, gyms can attract and retain a loyal customer base, drive positive word-of-mouth referrals, and ultimately position themselves as leaders in the fitness industry.
What Have We Learnt? 
In summary, investing in employee fitness certification programs can positively impact client retention rates, customer trust, and overall gym reputation, making it a vital consideration for gym owners.
By recognising the significance of fitness certifications and seeking out the best fitness certification programs, gym owners and managers demonstrate their commitment to providing an exceptional fitness experience.
Image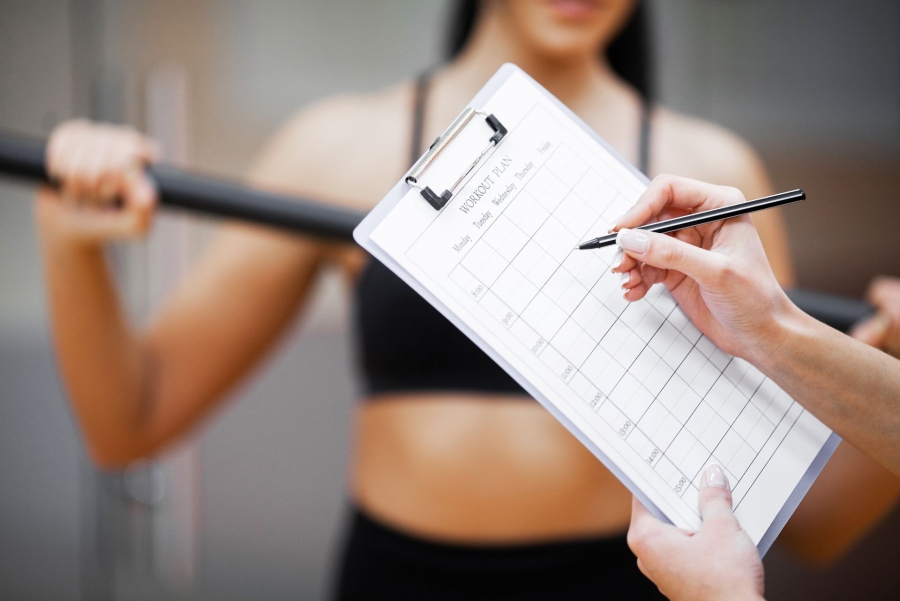 What are The Top Fitness Certification Programs?
Regarding the top fitness certification programs available worldwide, several renowned options cover broad aspects of the fitness industry. These programs cater to specialisations, including personal training, group fitness instruction, specialised fitness modalities, and nutrition. Let's explore some of the leading certifications in these areas:
American Council on Exercise (ACE)
ACE is a prominent non-profit organisation promoting public health and wellness through physical activity. With an impressive track record of certifying over 90,000 fitness professionals, ACE has established itself as a leader in the field since 1985. What sets ACE apart is its global reach, collaborating with approximately 143 countries to conduct research, set industry standards, and offer recommendations for fitness products. As a result, an ACE fitness certification holds international recognition and serves as a testament to the high-quality education and training provided.
National Academy of Sports Medicine (NASM)
NASM, founded in 1987, is a reputable training organisation renowned for its evidence-based approach to fitness training. NASM offers diverse educational opportunities and tools for personal trainers, fitness instructors, and strength and conditioning coaches. Their comprehensive courses cover various subjects, including exercise science, anatomy, physiology, and nutrition. When opting for certification through NASM, fitness practitioners gain valuable insights and resources that enable them to stay at the forefront of the industry. NASM offers specialised certs such as Corrective Exercise Specialist (CES), Performance Enhancement Specialist (PES), and Nutrition Coach (NASM-CNC), allowing trainers to develop expertise in crucial areas.
International Sports Sciences Association (ISSA)
The International Sports Sciences Association (ISSA) is an international training organisation providing fitness professionals with education and certification programs. Since its beginnings in 1988, the ISSA has become a global leader. ISSA certifications are highly respected in the fitness industry, offering a range of fitness certs, including Personal Training, Group Fitness Instructing, Exercise Therapy, and Fitness Nutrition. Their programs provide in-depth knowledge, enabling trainers to deliver personalised training experiences. ISSA offers specialisation options such as Strength and Conditioning, Senior Fitness, and Youth Fitness.
Precision Nutrition
Precision Nutrition is the world's largest and most respected private nutrition coaching and education company. Nutrition plays a vital role in overall fitness; as a result, Precision Nutrition's focus lies solely in this area. Their program equips fitness professionals with the ability to provide evidence-based nutrition coaching. Precision Nutrition has empowered trainers to guide their clients towards achieving optimal health and body composition since 2005, emphasising behaviour change, sustainable habits, and individualised approaches.
Les Mills
In 1968, Les Mills, a four-time Olympian, embarked on a mission to establish his first gym in Auckland, New Zealand. Over 50 years, Les Mills has become a driving force behind a global revolution in group fitness. Today, it is a dynamic hub where renowned experts worldwide come together to innovate and introduce exciting new approaches. Central to their methodology is the fusion of music and movement, creating an energising and engaging fitness experience. With a commitment to pushing boundaries and spreading its unique fitness philosophy, Les Mills continues to impact the global fitness scene by offering a range of group fitness certifications, including BodyPump, BodyCombat, BodyAttack, and RPM. Les Mills provides comprehensive training materials and ongoing support to ensure instructors are equipped to deliver engaging and effective group fitness classes.
European Register of Exercise Professionals (EREPS)
EREPS is an organisation that licences and accredits fitness instructors, trainers, and teachers across Europe. The standards set by EREPS are regulated by the EuropeActive Professional Standards Committee, which follows an official European qualification framework. It outlines the necessary knowledge, skills, and competencies for exercise professionals to be eligible for registration. Being part of EREPS allows fitness professionals to showcase their qualifications, gain accreditation to work across Europe, and stay updated on industry trends, news, and partner offers.
Australian Institute of Fitness (AIF)
AIF is Australia's largest fitness training organisation. It has a rich history, starting as the Health Studio Attendants course in Perth in 1979. In 2000, the Institute became Australia's first national fitness training provider by merging five state-based fitness training programs. Today, AIF offers various courses and programs developed by industry experts and supported by renowned fitness partners nationwide. The AIF provides several registered courses for individuals seeking a career in the fitness industry, including Personal Training, Fitness Coaching, Remedial Massage, Nutrition, and Fitness Business Essentials.
Chartered Institute for the Management of Sport and Physical Activity (CIMSPA)
CIMSPA serves as the UK's leading body for fitness and exercise. It provides a directory on its website where aspiring personal trainers can explore training providers and find programs that suit their interests. Fitness professionals can register with CIMSPA and access information about employer-led standards for instructors, trainers, and teachers across different job roles within the sports and physical activity sector.
Health and Fitness Education (HFE)
HFE is a prominent provider of qualifications to the active leisure industry and the fitness sector. Their courses include personal training, sports massage, yoga, and Pilates. HFE specialises in health and fitness qualifications, all accredited by recognised awarding organisations such as YMCA Awards and Active IQ. CIMSPA and the Register of Exercise Professionals fully endorse these qualifications. HFE courses are developed by experts in the field, including PhDs and physiotherapists.
European Institute of Fitness (EIF)
Since 2005, the EIF has been dedicated to training personal trainers exclusively. With over 3,000 graduates across six continents and 30 countries, the EIF focuses on helping freelance personal trainers transform their clients' behaviours and habits. Their course format includes an online study period accessible through a mobile app, providing daily bite-sized lessons and an intensive weekend course to develop practical skills. The EIF's program goes beyond the traditional Level 2/Level 3 or Level 3/Level 4 routes, integrating the awards into a comprehensive curriculum that covers behaviour change, habit formation, business skills, technical training, and nutrition.
These fitness certification programs offer diverse opportunities for fitness professionals to enhance their knowledge, skills, and business acumen. Researching and selecting certifications that align with your gym's specific needs and clientele is essential.
Image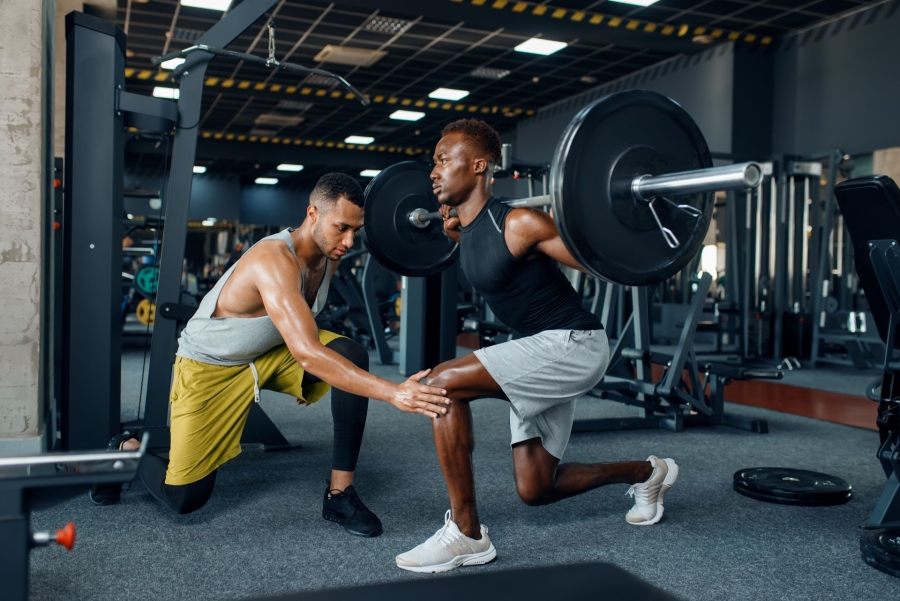 The Key Criteria For Selecting The Best Fitness Certification
When selecting fitness certification programs for their trainers, gym owners should consider several critical points. These factors will help determine the certifications' quality, credibility, and effectiveness. Here are the essential criteria to take into account:
Accreditation
Look for certification programs accredited by recognised and reputable organisations within the fitness industry. Accreditation ensures that the program meets established standards and undergoes regular evaluation for quality assurance. Examples of credible accrediting bodies include the National Commission for Certifying Agencies (NCCA) and similar organisations in different countries.
Industry Recognition
Consider certifications that are widely recognised and respected within the fitness industry. Look for programs with a solid reputation that are endorsed or recognised by reputable fitness associations or governing bodies. These certifications demonstrate that trainers have met industry standards and are equipped with the necessary knowledge and skills.
Comprehensive Curriculum
Assess the curriculum of the certification program to ensure it covers a wide range of relevant topics. A comprehensive program should include essential subjects such as exercise science, anatomy, physiology, program design, client assessment, and safety guidelines. It should also cover the specialised fitness areas mentioned earlier.
Practical Training Components 
Look for certification programs that provide practical training components, including hands-on experience and opportunities for real-world application. Functional training allows fitness professionals to develop essential skills and gain confidence in delivering effective fitness programs to clients. Practical components may include supervised practice sessions, workshops, or internships.
Ongoing Support
Consider certifications that offer ongoing support and professional development opportunities for their staff. They could include access to resources, continuing education courses, online forums, or mentorship programs. Ongoing support ensures that trainers stay updated with industry trends, research, and best practices, aiding their personal and professional development. 
Overview
By considering these criteria, gym owners can make informed decisions when selecting the right fitness certification programs. Such factors will help ensure that the chosen certifications provide specific high-quality education, fundamental training, and post-study support, ultimately contributing to their new employer's success.
How to Support Your Trainers In Obtaining Fitness Certifications
Supporting your trainers in pursuing fitness certifications is crucial for their professional growth. Here are some effective ways gym owners can provide support:
Financial Assistance
Fitness certifications often involve costs, including exam fees, study materials, and training workshops. Consider offering financial assistance or reimbursement programs to help alleviate some of the financial burdens for your trainers. One method could include partial or complete coverage of certification expenses, scholarships, or funding for continuing education opportunities.
Flexible Scheduling
Recognise that trainers may need time off or flexible scheduling to attend certification courses, workshops, or exams. Encourage open communication with your staff to understand their certification goals and create a supportive environment accommodating their study and training commitments. You can demonstrate your dedication to their professional development by offering flexible scheduling options.
Study Resources
Provide staff access to study resources and materials to prepare for certification exams, such as textbooks, online courses, practice tests, or subscriptions to industry publications. Consider building a library of fitness-related resources and creating a designated study area within your facility where they can focus on their certification studies.
Mentorship Opportunities
Connect your staff with experienced and certified fitness professionals who can serve as mentors. Mentors can offer guidance, share their knowledge and expertise, and provide valuable insights into the certification process. This formal or informal mentorship facilitates learning from industry veterans and gaining practical advice and support. 
In-house Training and Workshops
Organise in-house education sessions and workshops to enhance their skills and knowledge. These sessions can focus on specific certification-related topics, such as advanced training techniques, client assessment methods, or nutrition guidance. By backing their ongoing education and development, you create a continuous learning and improvement culture within your gym.
Recognition and Career Advancement
Celebrate and recognise employee achievement who successfully obtain fitness certifications. Highlight their accomplishments through organisational newsletters, social media posts, or internal announcements. Additionally, you can offer career advancement opportunities for staff who receive specialised credentials by encouraging them to lead specialised classes or workshops. 
Image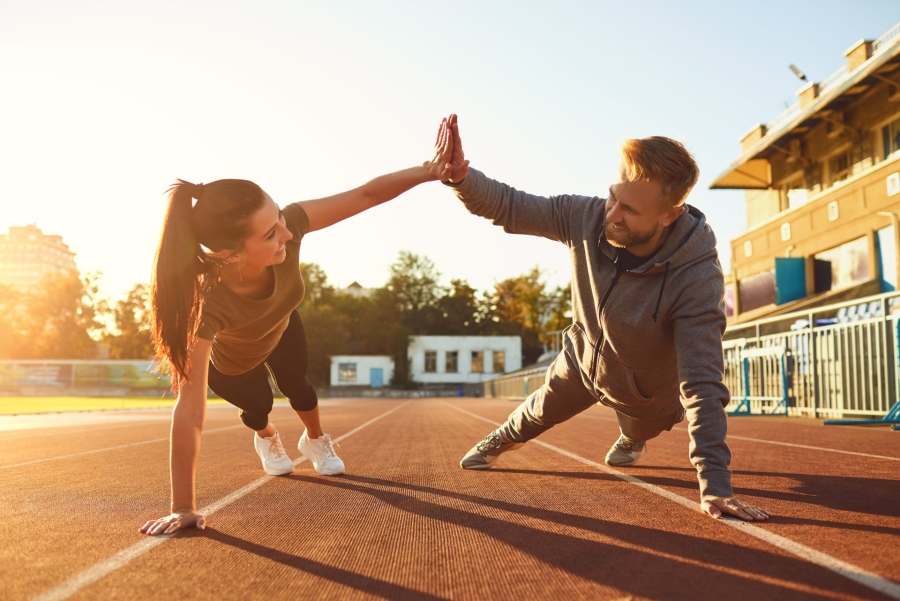 Final Thoughts
Selecting the most suitable fitness certification programs for your staff can play an essential role in helping your gym achieve long-term success. This decision directly impacts the competence and expertise of trainers, enabling them to provide sustainable, high-quality exercise instruction for members.
Gyms that embrace fitness certification programs and support their trainers' educational journeys significantly improve customer satisfaction and brand profile, putting them in a great position to reach their organisational goals.