When it comes to keeping motivation, goal tracking can be the key game changer. Almost all of the leading fit-tech devices on the market use goal tracking metrics to keep their users engaged and focus on their fitness goals.
Now, with Perfect Gym's member goal tracking feature, your members will be able to set and achieve specific goals directly within your club's mobile app. 
This will give them one simple platform to connect their goal-tracking to specific activities within your club, or pair them with their activity outside your doors as well.
Member goals are completely dependent on the individual. By this, clubs will not be able to view their members' progression in Perfect Gym Manager. 
This goal-tracking feature is, for now, completely unique to your members for them to use as personal motivation towards their own needs and ambitions. In the future, management will be able to see aggregated data regarding member goals as well as their member achievement. 
Ultimately, this aggregate data can also be used in the future for gyms and facilities to create club-wide challenges in which they can keep tabs on member engagement. 
Goal-tracking Options
Member goal options can be set within the following fields under specified time parameters (daily or weekly):
number of steps taken
calories burned 
number of workouts/gym entries
distance traveled
Members will also have the option to set more than one goal at a time. For instance, one goal could focus on calories burned daily while the other can monitor gym check-ins per week. 
In order for your client to successfully track these goals, they will use different applications of your mobile app or their mobile devices. You can set check ins for any time they enter the gym.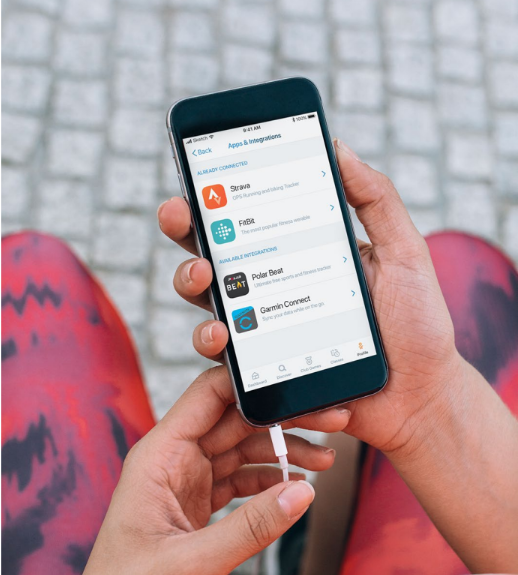 Additionally, they can integrate their personal fitness tracking devices like Fitbit, Garmin, or Polar to sync their fitness data they either log at your gym or their movement anywhere else. 
Goals are automatically recurring and will reset automatically either the next day or the following week. 
Benefits of Goal Tracking for you Club
You will be able to have your club's mobile application as a vital part of your members' digital ecosystem. You will keep them engaged and connected with your club when segments of their goal-tracking take place elsewhere.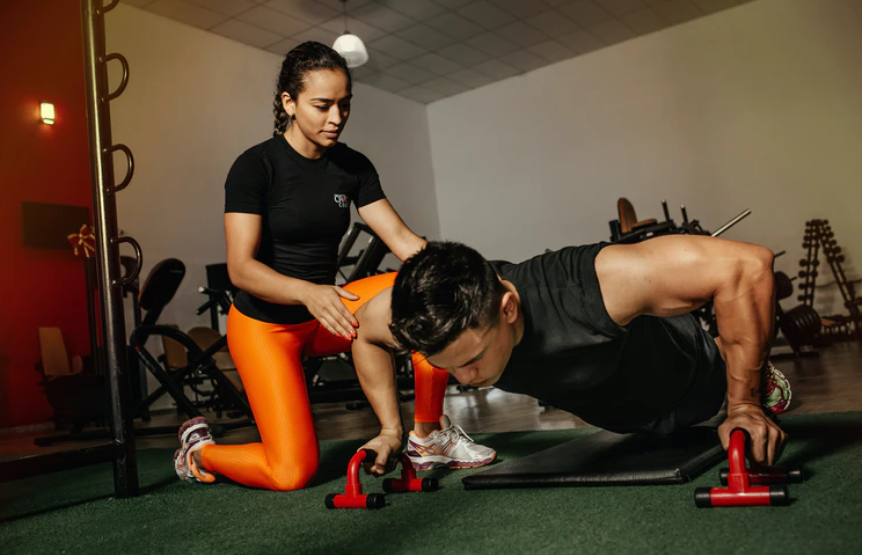 While staff members may not have direct access to member personal goals, goal-tracking mechanisms open a channel for dialogue in which trainers can help members take actionable steps (literally) towards earning results. 
How to Configure
In order to create a goal, users should follow these steps:
1. Open the app
2. Create a goal from the options available on the dashboard
3. Select your category and specify target
4. Set the goal
5. You will see an updated gauge on the dashboard, which will showcase your progress in real time. 
You can terminate the goal anytime you want. The result will display until you create another goal.
For further questions about enabling our goal-tracking feature, feel free to reach out to the Perfect Gym team!