Gyms are constantly pushing the boundaries of what the modern fitness experience can mean. For many, that means combining the once traditional lines of fitness facility types: luxury and budget. 
GO24 Fitness, based in Hong Kong, has melded the best of both worlds with its high-end technological capabilities of a top dollar gym with the affordability and flexibility of budget gyms. 
Breaking the mold from most gym protocols throughout the Hong Kong region, GO24 Fitness focuses on providing loose and negotiable terms for their customers while not compromising service.
However, in order to properly scale its business, GO24 Fitness needed a software provider that could live up to its multifaceted offer for its members and unique region branding. According to co-founder, Martin Barr, Perfect Gym had the perfect foundation to accommodate his gyms' growing needs. 
GO24 Fitness's Business Model
GO24 Fitness prioritizes customer convenience by stressing high quality exercise experiences without the threat of contracts or restrictive client agreements. Rather, members are welcome to access their numerous locations any time. 
Obraz

Through this unique combination, GO24 Fitness is intent on changing the modern landscape of the local fitness industry with its four locations in different areas of Hong Kong. It has established a unique energetic atmosphere that has garnered constant positive contact and feedback from members. 
These gyms focus on the basics: no frills while still delivering the option of impactful classes, one-on-one personal training, and full service weight and cardio room stocked with leading technology-enhanced equipment. The variability of its offerings make it great for individuals of all levels of fitness. 
With this member focused outlook: several software functionalities are imperative to their success: 
24 hour automated access controls
Flexible contract options
Centralized analytics for multi-location facilities. 
Perfect Gym for GO24 Fitness' Expansion
Obraz
As GO24 Fitness began expanding to different locations, the franchise realized its need for an operational system capable of synchronizing data across clubs.  These scaling demands legitimized how they had outgrown their former software. 
With their former software, GO24 Fitness was limited by cross-functionalities between clubs. They needed a platform that would allow them to access all client data regardless of what club their members were attending. 
Barr commented, ""As we have grown as a business quite rapidly within the past two years it has been paramount for all of our locations to run in unison and also all staff at all locations to have visibility to the same information on each member. Perfect Gym allows this and also has great abilities for reporting and data comparisons." 
They were limited by permitting members to access more than one club per membership. This resulted in four completely different member databases, despite that members could attend any club they please. 
Perfect Gym, however, provides a clear centralized approach to managing access control and company wide data insights. 
Obraz
Additionally, their former software did not provide for the flexible access control integration. This made operating a 24-hour gym extremely difficult and more costly with a completely independent check-in system that could not be accessed through their software. 
Business Development 
In terms of providing a framework for business development, Perfect Gym has granted opportunities for GO24 Fitness' branding and public reputation building.
Obraz
This has been achieved by investing in their members' user experience, including equipping them with a white labeled mobile app to take control of their memberships. 
Their use of PG's mobile app doubles in importance as it is also used to issue QR codes for entry for their cardless access control system. QR code access control is essential to their business model based on customer convenience.
Additionally, PG's flexible contract options have also helped enhance GO24 Fitness's business. With no limit on the number of customizable contact options that can be created in the system, GO24  Fitness offers a multitude of contract options, all of which can be cancelled at any time without penalty. 
As far as monitoring business across clubs, GoO24 Fitness greatly utilizes a number of Perfect Gym's analytic tools. Barr states, "I think all of the analytical capabilities have a massive benefit to any multi location business." 
To keep proper metrics across clubs, Barr cites that all staff has access to reports on: Member Reports, Daily Member Freezes, Daily New Members, Daily Point of Sales Revenue, and Sales Commissions.
Additionally, with Perfect Gym's Point of Sales interface, GO24 Fitness has increased secondary spend sales through personal training, locker sales, and branded merchandise. Using smart offers, GO24 Fitness also regularly launches revenue driving campaigns to upsell these products and services.
Member Retention 
Obraz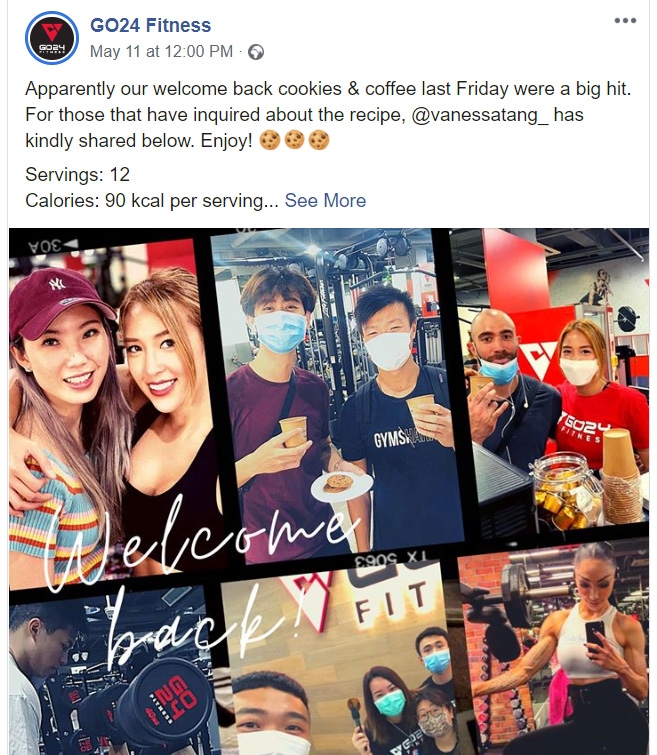 In terms of retention, many of Perfect Gym's fundamental tools have helped Go24 remain engaged with its client base. Barr makes frequent use out of the automation center to keep members informed and in touch with all club or personal updates. 
Especially coming out of COVID-19 closures, the automation center, contract flexibility and temporary membership freeze functionalities were essential to maintaining strong client rapport through the period.
Go24 utilized all of these functionalities to keep consistent lines of communication, which helped members from terminating their memberships during this period and beyond.
They have also maintained strong retention by using Perfect Gym's analytics to build strong profiles on their members, which they cater to on their social media. These raw insights about their members allow GoO24 Fitness to build deeper relationships with them than a typical gym experience. 
Obraz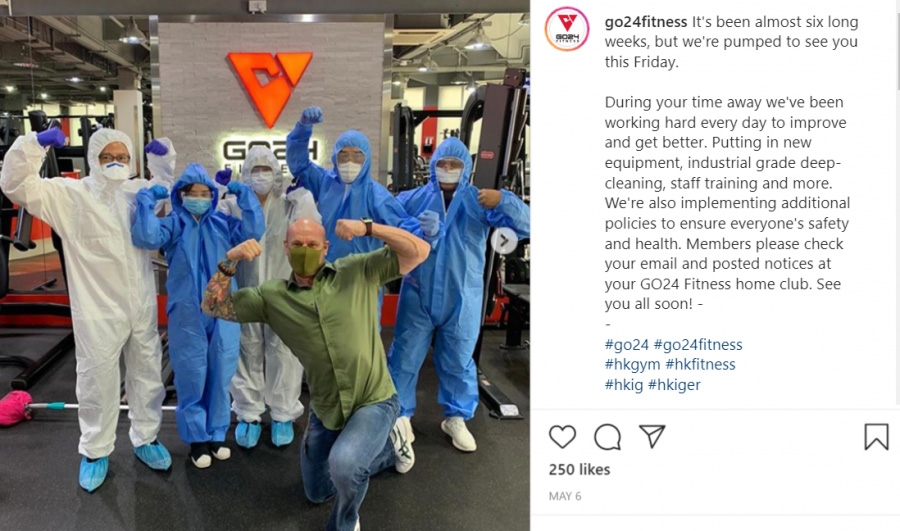 Perfect Gym Support
In terms of service and system operational knowledge, Perfect Gym laid out a cohesive plan to help implement the new software as well as ways to educate staff on how to use it properly.
With one designated implementation manager, they have received direct and continuous support from one reliable source at any time. 
GO24 Fitness regarded the installation process as, "The initial implementation of PG was smooth and easy on our newest location and we received great assistance during the month of training." This process has been aided by ongoing support after on-site deployment.
Additionally, GO24 Fitness underwent a meticulous onboarding process in which sales representatives gave staff wide seminars educating how to use the system. This basic education achieved volumes in both acquainting staff to the system and helping them provide quality service.
Closing Thoughts
GO24 Fitness is disrupting the Hong Kong fitness facility model with their unique business model that blends a high-end experience with low-cost options. With the flexibility and extensive capabilities of Perfect Gym's digital foundation, they are equipped to scale their operations beyond measure.