International lockdowns have pushed all types of businesses to go digital and fast. For gyms, this meant finding ways to still deliver fitness content and value to their members directly to their homes. 
The result: fitness brands of all types rushed to create and distribute as much streaming exercise content to their customers as quickly as possible. This quick transition became the industry norm, resulting in a surplus of fitness content across the internet.
As gyms start preparing to reopen, their widespread move to the digital sphere shows every indication of remaining as a key function of their businesses.
When interviewed, PJ Taei, Founder of popular digital streaming platform Uscreen, described his business recent' surge in fitness clients as: 
"Most of the fitness studios and gyms that we talk to, if not all, have made it clear that their online business is not just a band-aid solution...but is a long-term safety net for their offline businesses, with or without COVID." 
"A lot of these businesses, especially the most successful ones, had already been thinking about going online for over a year now...So now that they've actually done it, they don't seem to be planning on shutting it down."
To meet these new digital expectations, gyms need to take action. There are a number of great solutions gyms can use to deliver pre-recorded and live streaming content to their members. This article will examine:
Benefits of pre-recorded vs. live stream classes
Most popular video streaming platforms for gyms
Methods to deliver your content to users
Streaming Business Tips
Streaming Video Content Options
Gyms will benefit most by providing both pre-recorded and live streaming video services to their members. 
Pre-recorded (on-demand) videos can either be released at certain times to function as attending a class or can be stored in a database that members can access at any time. The wider range of videos you provide, the more your clients will benefit. 
On-demand videos also have the advantage of delivering "perfection" in terms of quality. Instructors have the time and tools to teach technique that can often be overlooked in the heat of the moment of a live class. 
Alternatively, Live Streaming videos can maintain an interactive experience for your members. Live classes keep members connected to your trainers, retain your gym's sense of community, and provide a unique experience members could not find elsewhere.
Members will also appreciate the sense of normalcy and routine with live stream. They can still attend their favorite class on the schedule they were used to before lockdowns began.
Maintaining this essential relationship with members is more important than ever, especially when gyms reopens with inevitable capacity restrictions.
On-Demand vs. Live Stream: Which is better?
While offering both pre-recorded and live stream services are great, ultimately fitness businesses should prioritize building their on-demand streaming services. 
Live streaming will drive interest when you first launch online services and will continue to be a great additional option for your members. However, its limitations are also clear.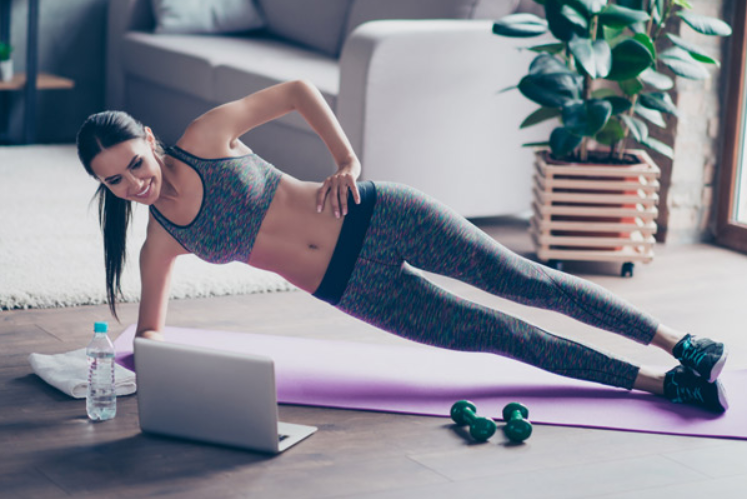 Live streaming lacks the scalability and flexibility that digital services need to thrive.The practicality and accessibility of pre-recorded videos are stronger long-term business solutions.
Consider how recent events have impacted your members social dynamics and day-to-day schedules. For the foreseeable future, they might be stuck at home with kids, working odd hours, or sharing a small space with their roommates.
On-demand videos cater to these conditions, allowing members to consume your videos on their own time. 
Uscreen commented, "Once they (clients) start to understand and experience what it means to have an online fitness business and how easily you can scale it, they automatically shift their thinking more long-term in terms of video on demand." 
Trending Video Platforms for Fitness Clubs
The majority of fitness clubs have utilized the following platforms during this period to create streaming content:
Facebook Live
Youtube
Vimeo
Zoom
These tools are cost effective, simple to use, and great for immediate outreach to your social following. However, they do show some limitations in terms of effectively scaling your online services into a full-scale business plan. 
Facebook Live 
The Facebook Live tool is ranked the easiest to use for budget friendly consumers. It is free to use and ranks to have the easiest user experience to record with high level devices, like phones and webcams. 
Facebook Live and Instagram Live are both great options if your gym has a strong social following. This way, you can deliver content directly to your followers' news feeds without the extra hassle of publicizing when your classes will be held.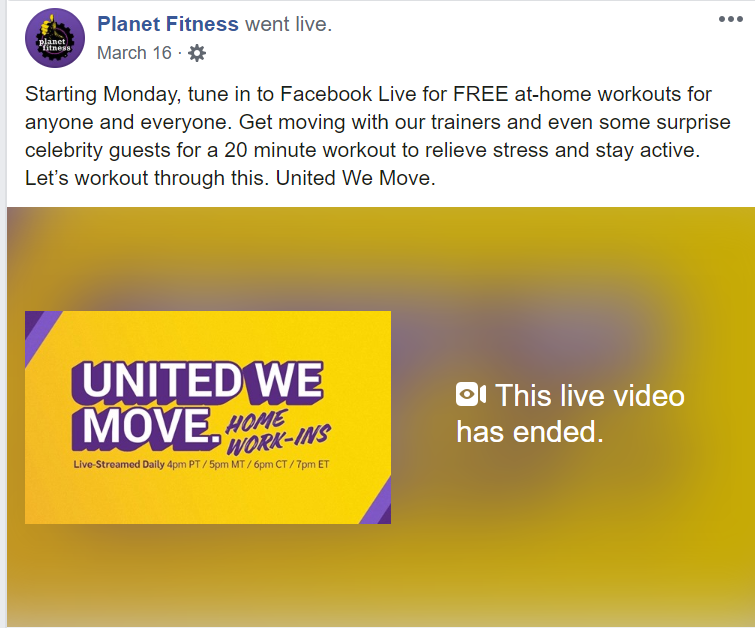 Your members can access your classes directly from the application or webpage. The downside, however, is the privacy of your videos since Facebook Live is open to anyone. It is also difficult to archive a live stream for future viewing.
To combat this, gyms have created specific facebook groups for their members to restrict viewership to them only. Of course, the more steps your members have to  gain access to your classes, the less likely they are to do so. 
Youtube
Youtube is also a great option for fitness clubs. 
It's free, easy to use, and provides easy access to videos to your members, especially if your gym's social following is not as strong. As the largest video platform in the world, your gym's exposure from establishing a presence on Youtube videos can be great.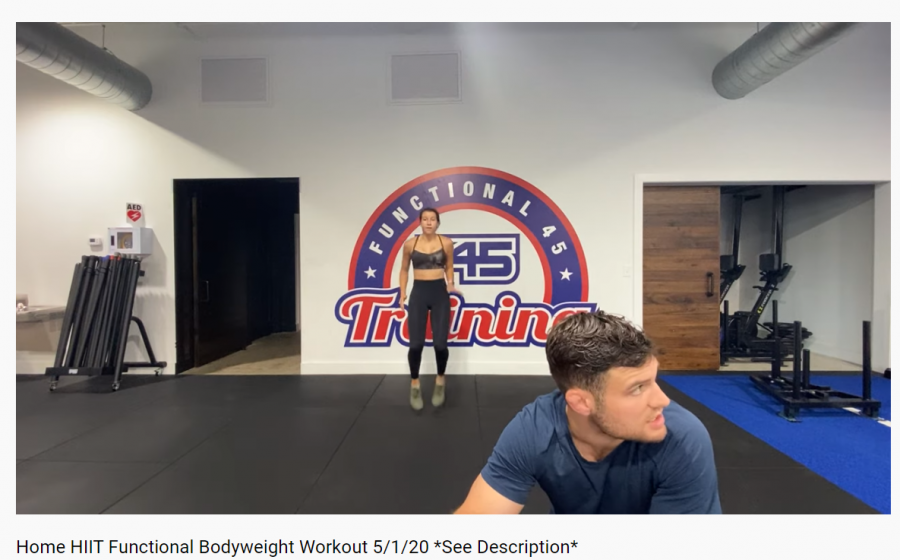 The downside: Youtube unfortunately has many conditions that can inhibit your videos. Youtube has very strict copyright policies which will likely impact your ability to select music for your videos or can result in the video being removed. 
If you want to keep your videos only available to members, they will need to have their own log-ins to be able to access them. This additional layer of security runs the risk of losing viewers altogether.
Live streaming also comes with Youtube complications. Your channel has at least 1000 followers in order to live stream from a mobile device, which is usually needed for the superior quality.
Vimeo
Vimeo can help you make customized video or live streams that are tailored to be shared on social channels. The platform offers better production tools free from as intense copyright restrictions and advertising.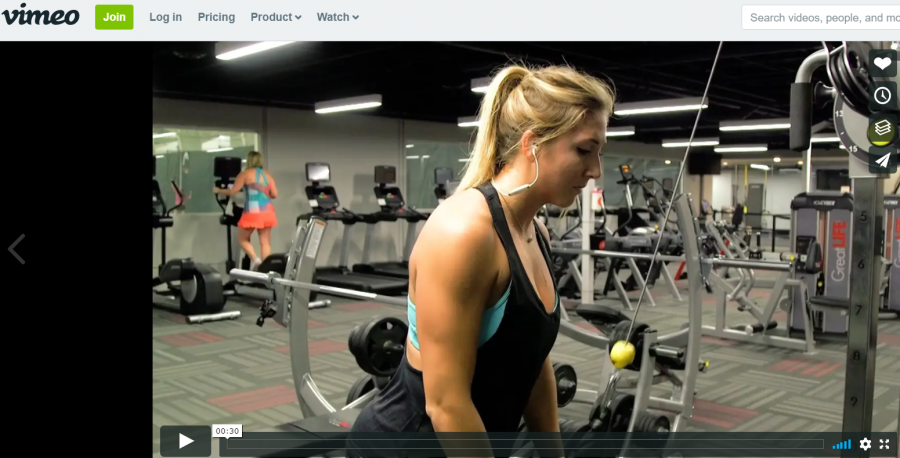 Private videos are also easier to share on Vimeo than Youtube or Facebook Live in that viewers do not need to have their own logi-in credentials. You can send the video link and the password to view, and only your intended audience will be able to view your content. 
The downside: Vimeo is not free. Vimeo has several different pricing options that can be tailored to your style of fitness offerings, whether you are simply an independent coach or running a full scale franchise. 
Zoom
With Zoom's two-way visibility for video communication, this tool has quickly become the fitness industry's favorite for remote private training options. Video quality is strong and clear and the platform is easy and intuitive to use. 
Zoom's advantages and disadvantages are clear in the nature of the product: it is the best tool for personal training, but is not as strong of a platform for streaming videos. 
The other downside is in cost, as Zoom is only free for the first 40 minutes of a session. However, if your gym model is looking to make remote personal training a regular option, investing in Zoom's $15-20 USD monthly fee is a great resource.
Delivering Video Content to Members
After creating your content and setting up your live stream platform, you need to find effective ways to deliver it to your members. If you are using one of the common tools described above, this will require a lot of communication and instruction. 
In this day and age, the modern consumer is easily deterred by inconvenience: if there are any barriers between your members and your video content (buffering problems, technical difficulties, or log-in issues, etc.) your members are likely to abandon them. 
Therefore, member participation is directly reliant on simple accessibility. Your gym will need to utilize your mass communication platforms via email, sms, notification, etc, to keep members up to date on your live streaming schedules or how to view your content at any time.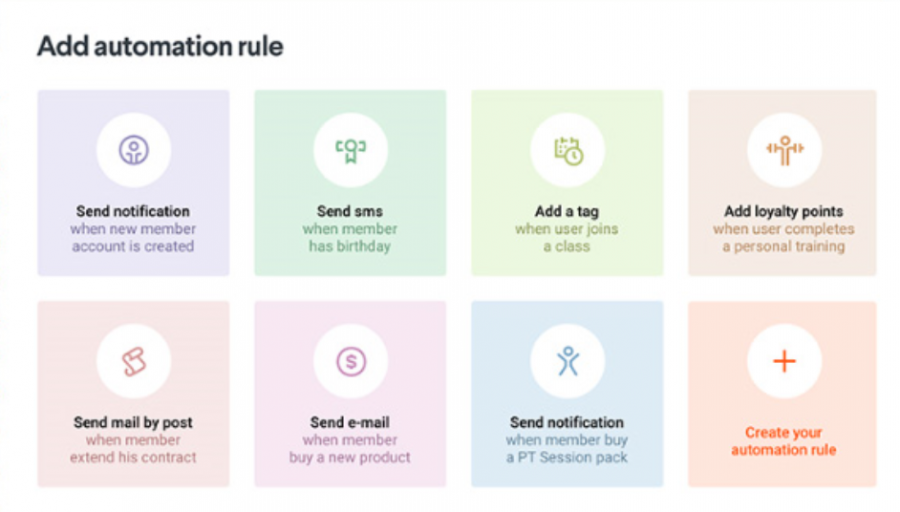 You can also use these direct channels to send direct links to your pre-recorded content. Spread the information across your socials, through newsletters, and on your club's website. 
However, the obvious downside is that these mass communications have a high chance of ending up ignored or in spam folders. If you are directing your members to different websites or portals to access your content, you risk losing them along the way.
Furthermore, access to your content is difficult to manage with these solutions. They do not provide a clear method to charge for your digital classes or protect it from being shared with non-members. 
Benefit of Management Software Streaming Solutions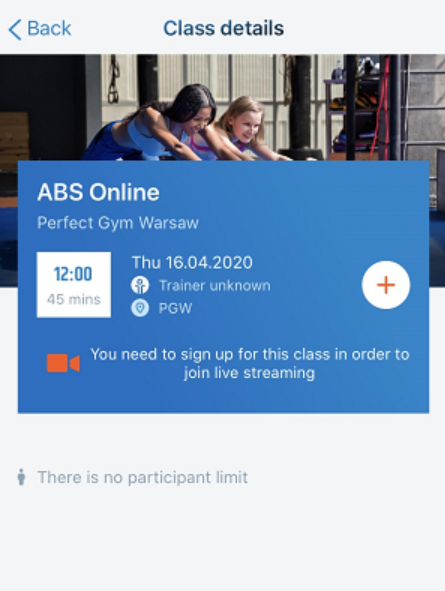 These common streaming problems can be solved by tools integrated with your software. You can still create your content using the budget-friendly familiar tools described above, but then deliver it through your management software's functionalities.
Perfect Gym's integrated streaming tool, PGTV, allows gyms to easily connect their members with the streaming content they have produced within an online database. 
This simple platform will allow your members to easily access pre-recorded or live streaming classes directly through your mobile application or client portal. It also restricts your content to only be available to your members. 
You can simply amend your class schedule online or in your mobile app to show which classes will be available for your members to stream, if they are free, or if they need to pay to participate.
An integrated platform allows your online services to be a seamless extension of your club as opposed to an additional service. To read more about Perfect Gym TV, click here!
Third Party Video Monetization Platform
A final option that many gyms have moved to is a third party video monetization platform to create and distribute their content. These companies essentially make a complete virtual version of your fitness facility.
This option is most advised for gyms who want to make their digital services a leading revenue driver of their business models.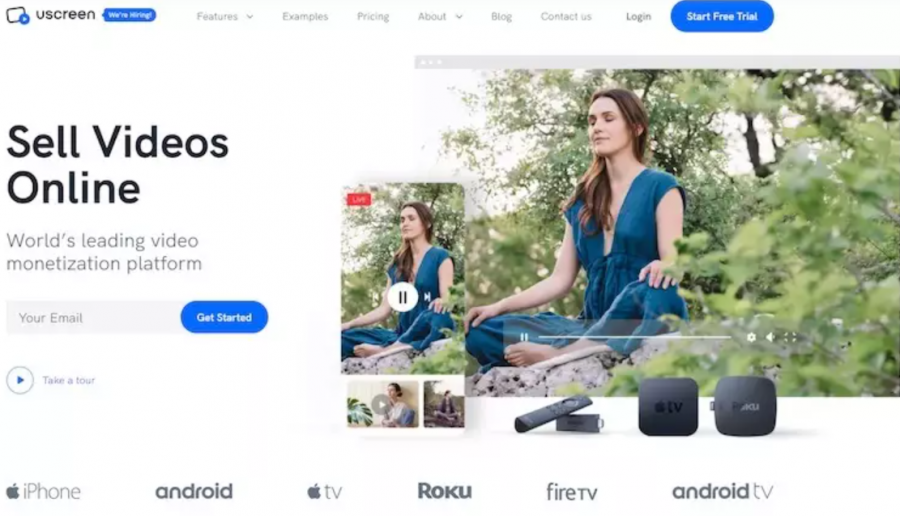 While more expensive, streaming services like Uscreen provide the framework for your gym to harness your digital services as a core element of your gym's offering. 
But like most things, you get what you pay for. Third party video monetization platforms can streamline: 
Easy member access to classes
Higher quality video streaming and production tools
Direct monetization of content
Long-term scalability
Bonus: Business Tips for Fitness Streaming
Regardless of what streaming practices your gym chooses, business strategy should not be overlooked with your digital services. Here are the main tips gyms should consider for their streaming practices: 
Act now
Go digital sooner than later. Gyms are in a critical period for action and need to act before their regular customers adjust to life without the gym and find other alternatives online. If gym owners play their cards right, it shouldn't take too long to get up and running online. 
Get Creative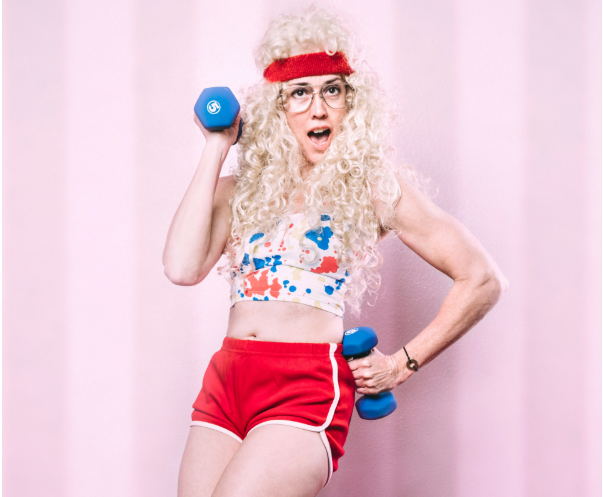 Remember, at-home workouts means your members are free from weight room intimidation or social pressure. Thus, your video content can get more creative than just your most popular classes. 
Your members are more likely to sample a new, unique, or more advanced style of fitness at home as they would in front of others in a class. With this in mind, do not be afraid to push boundaries with your on-demand video content and not just focus on your most popular classes. 
Stop Giving Away your Content for Free
While debuting digital services now for free is expected, it is not viable in the long-term. Your gym will attract the wrong clientele by offering all your content away for free. 
Focus on nurturing those same in-person clients you used to have in your studios paying for your services. There are plenty of different monetization options to consider, but gyms must develop long-term pricing plans. 
Client-centric Digital Payment Plans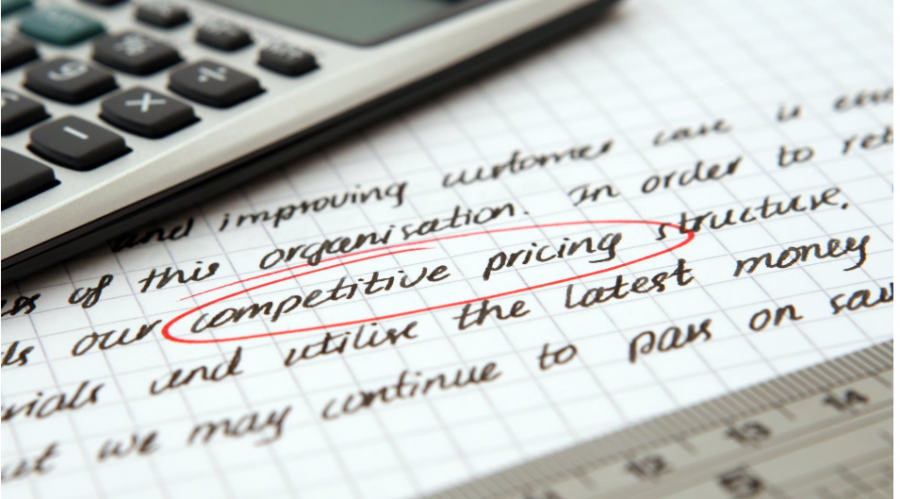 Digital services will not have a one-size-fits-all payment structure. Consider payment plans that will suit your clientele. Figure out ways to honor their existing memberships to your studio and nurture their loyalty to your brand. 
This can consider options like transferring outstanding memberships to online, granting credits, grandfathering their plans, etc. These client-focused methods to a digital transition are ultimately crucial for long-term vitality. 
Closing Thoughts
Gyms have no shortage of options for getting online with streaming classes. Rather than thinking short-term, consider a digital strategy that will support your members and gym needs for months and years to come.