In today's digitally-driven market, consumers now have more control and choice over how they achieve their well-being.
This is in part thanks to how digital transformation has been disrupting the fitness industry and the trends that have driven more consumers to become members at gyms and fitness clubs.
The specific drivers of these trends include:
More budget options (Planet Fitness, Snap, easyGym, etc)
More awareness (hyperconnectivity, disintermediation, entanglement)
More experiences (Spartan races, HIIT classes, etc)
Time-sensitive options (at-home fitness, 24 hour clubs, etc.)
More facility childcare options
All of these factors are contributing to more individuals taking an active interest in fitness. 
It should be no surprise that the highest point of consumer interest in fitness comes at a time in which we are the most digitally sophisticated we've ever been. 
For gyms this is a huge win. 
With most consumers digitally connected via numerous channels, facilities are now empowered to take an omni-channel approach to their marketing efforts.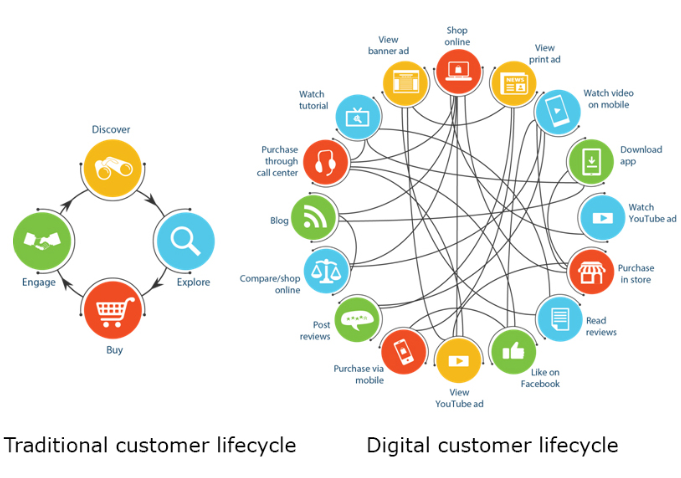 With an omni-channel marketing approach to interacting with prospective and current clients, fitness clubs can now collect and process data on how to reach new customers that weren't interested in fitness before. 
Here, we'll go over how fitness clubs can utilize data to reach new audiences in today's digital marketplace. 
The Addressable Market
Some of the toughest parts of digital acquisition can be understood by asking these three questions:
What audiences should we target?
Where should we target them?
What should our message be?
Let's try and answer these three questions before we get into the data-rich details of acquiring new customers. 
According to IHRSA's Global Report, gym memberships grew to 174 million members globally. What's more is that over half of new gym members are under 30 and 80% of new gym members are Gen-Z or Millennials. 

As a marketer this is very exciting news. With most of the new populations getting into fitness being younger, clubs have a greater chance of helping them make fitness an everyday part of their lives at an earlier age. Earlier adoption means longer tenured members and a stronger likelihood that they'll be a part of fitness facilities over their lifetime. 
Now that's not to say there's no value in targeting older age groups. Some clubs have older age demographics in terms of their members or have their business model set to appeal to older audiences. But for the sake of this article, we'll focus on the largest demographics. 
Additionally, targeting younger demographics also bring a huge bonus as these are the age groups that are most active on digital marketing channels (Facebook, YouTube, Google, etc.).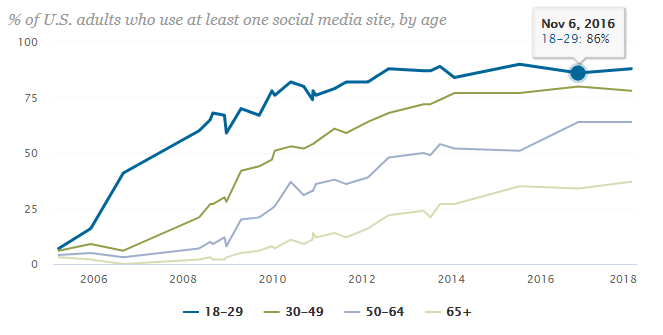 Given the breadth of the younger age groups' digital hyper connectivity, their awareness about more exercise options and trends is also extensive.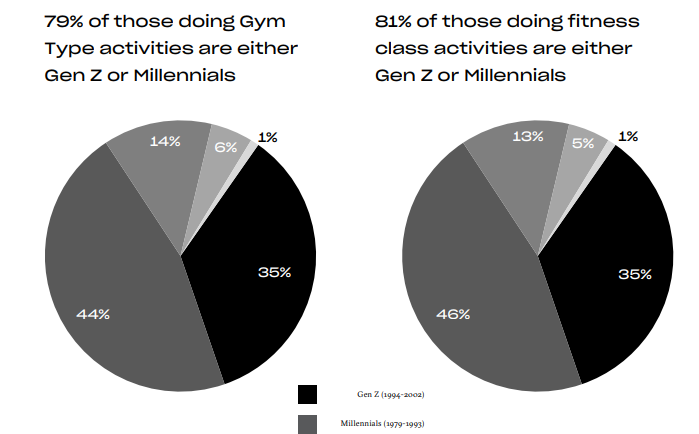 As the Les Mills report points out, most fitness class participants are either Gen-Z or Millennial, illustrating that socialization is a driving factor when it comes to their fitness.
So, more than 80% of new members are under 30, this 80% is very active on social media, and 81% of class participants are part of this age-group.  
So, to answer our questions earlier:
What audiences should gyms target? If we have a business model, facility, and the personnel best suited to cater to many audiences, then we can start our targeting at users aged 40 years or below. 
Where should gyms target their audiences? Social media is a great place to focus your customer acquisition efforts if you want to have the highest returns-on-investment. 
What should gyms use in their marketing message? You'll need to consult your first-party data to craft your message for specific populations. We'll show you just how to do that. 
To understand the answers to these questions, you'll need to start marketing and measure your results. 
Audience Targeting for Gyms
If we take the data we've used so far in this article, it might seem that we can create a Facebook campaign that targets users under 40 years old in our area, right? 
Wrong! 
While this data gives us a good starting point, we need to increase it's value by leveraging our customer data first. 
This means you need to understand:
Who your best members are
What are their behaviors
What are their preferences
Take Orangetheory for example. According to IHRSA, the average new member acquisition costs are around $66. 
However, by using machine learning, Orangetheory trimmed their customer acquisition costs to just $8. They analyzed demographic and behavioral trends among their members to fine-tune their message and audience targeting. 
They accomplished this by measuring digital and real-world interactions of their members inside their clubs, and then used that data to make informed marketing decisions. This is called profiling. 
Member Profiling
A lot of big name fitness brands profile their members. Equinox, for example, profiles members based on mobile app and in-club interactions.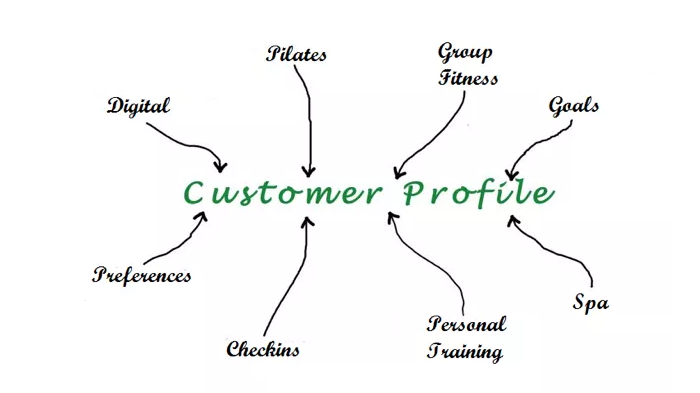 For example, if there's a member who frequently participates in club-wide challenges for extra motivation, they might offer them a discounted package of group classes to see if that push from socialization enhances their fitness experience. 
With all the interactions measured across your club, you can begin to build customer profiles and analyze behaviors and trends much easier than with separate silos of informational hubs. 
You're reporting assets are only as good as their ability to be cross-referenced, pooled, aggregated, and drilled into. 
We can do similar things by pulling reports from our club management platform. For the sake of this article, we'll use reports from Perfect Gym's business intelligence module powered by machine learning.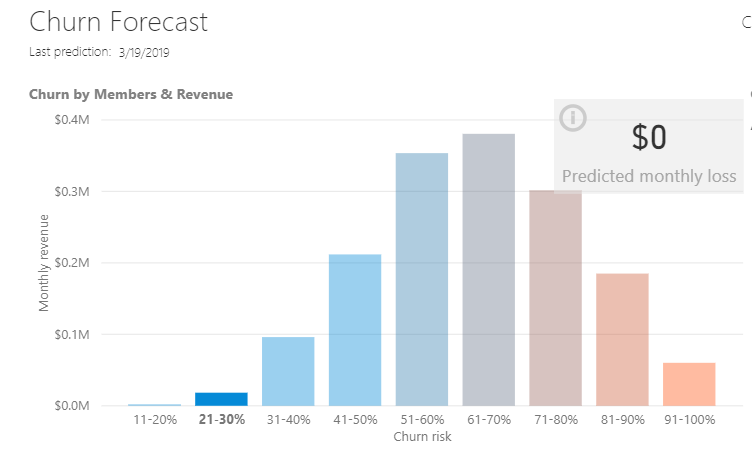 Let's start by grading members on their likelihood to leave the gym over a given period of time versus members who are likely to stay, as seen above. 
By understanding which members are the ones likely to stay at our club for long periods of time, we know that they're more likely to be active members and provide long-term value from a financial perspective. 
See, the BI Module from Perfect Gym gives a likelihood that a member will leave a gym, which is expressed as a percentage from 0-100%.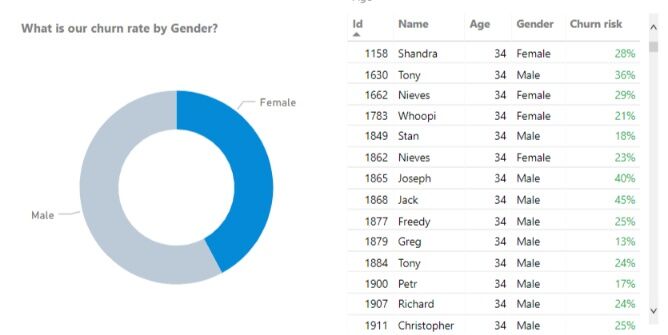 Knowing which members are likely to leave allows us to intervene and either offer them a discount to stay, or more importantly, to ask how we can better assist them to reach their goals. 
Knowing which members are likely to stay gives us the ability to find similar members. 
This is the kind of profiling needed to build smart, data-driven campaigns. Once you've built your audience, you'll need to plug the data into more advanced algorithms built into various marketing channel platforms like Google and Facebook. 
Building Lookalike Audiences
Your initial campaigns should be built on audiences that resemble your best groups of members. 
For example, I can pull out the email addresses of the best 20% of my members pool and use them in a Facebook lookalike audience. The 20% of my best members means they have a 20% or less likelihood to leave my fitness club in a given time period.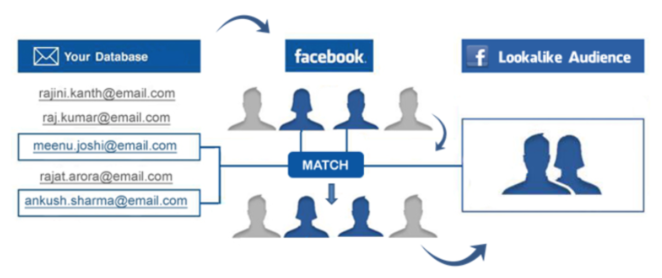 We can segment our users by age-group to further define our audience, or set our targeting to the demographic that is best performing in our club. 
Once we set our audience, Facebook will find people who are similar to your best members and show ads to them. 
This removes a lot of the blind guesswork when it comes to audience building on social platforms. You're using your top members as a baseline to show your ads to. 
Finding the Right Channels
Platforms that offer lookalike audiences for online advertising include Google Adwords, Google Display Network, Facebook, and Instagram. 
We would recommend casting a wide net at first and marketing on a variety of channels to measure your ROI over time. 
To begin with, you'll need a members portal for new sign-ups.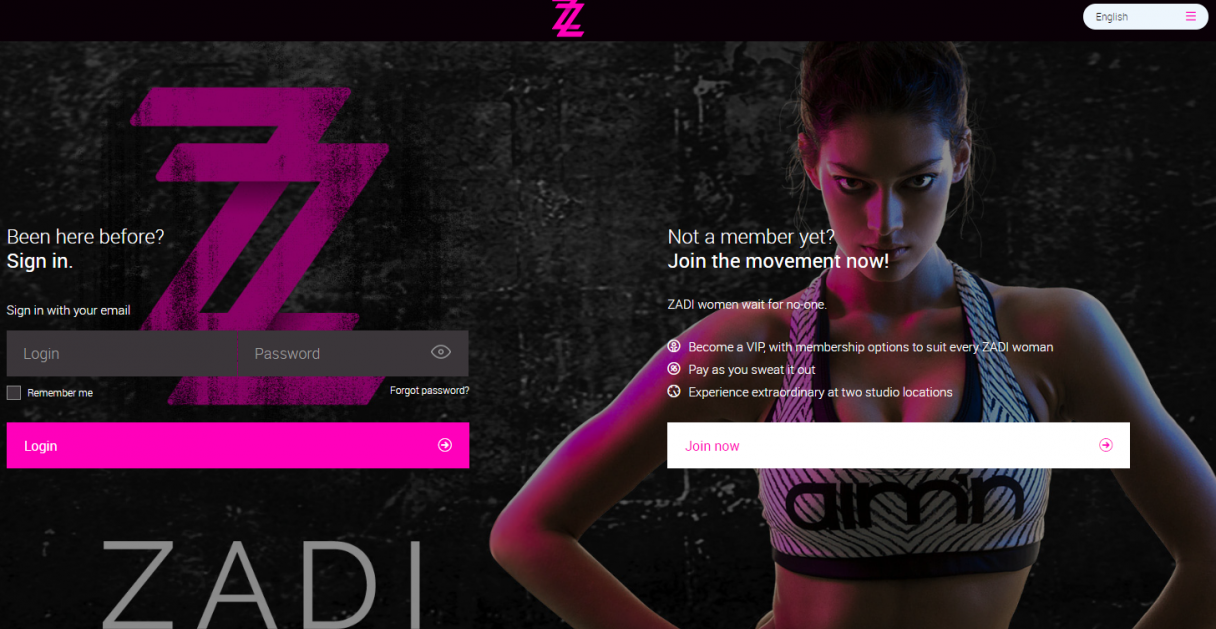 Next you'll want to add Google Tag Manager and connect your Google Analytics profile to measure campaign results. With Perfect Gym's client portal, you can inject a data layer that can attribute product packages and memberships to UTM source campaigns. 

With traditional gym management platforms, attributing the financial success of digital marketing campaigns is tricky. Luckily with the data layer embedded into your Client Portal, you can attribute dollars and cents to specific campaigns and channels to understand your ROI. 
Although with new GDPR rules stating you have to anonymize users on Google Analytics, you can easily compare demographic data from Google Analytics to new member acquisitions in your management platform over time to ensure that you're targeting is paying off. 
Crafting Your Marketing Message
Once you've identified the most valuable audiences and channels for member acquisition, you can start to work on crafting your messages. 
While we'll use aggregate data from our membership management platform, we'll need to analyze smaller groups of member data. 

For example, I can view the most popular age demographics and gender to see my most financially consistent members and how often they attend my club. 

From there, I can view which are the most popular contracts associated with those groups, so I know what my initial offer should be in my marketing message.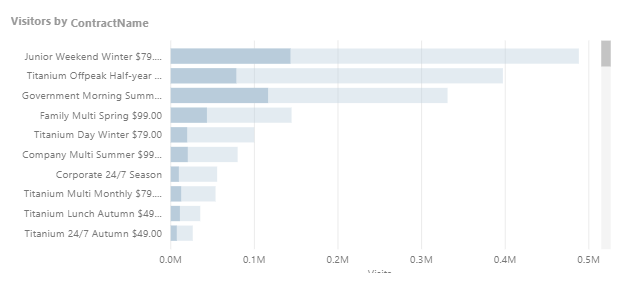 From the above data, I can see that the 17-24 age group is my best performing demographic and the most popular contract they use is the Junior's Weekend Winter membership. 
Then I can segment this member group and view detailed reports on the classes they most often attend and visits history by month.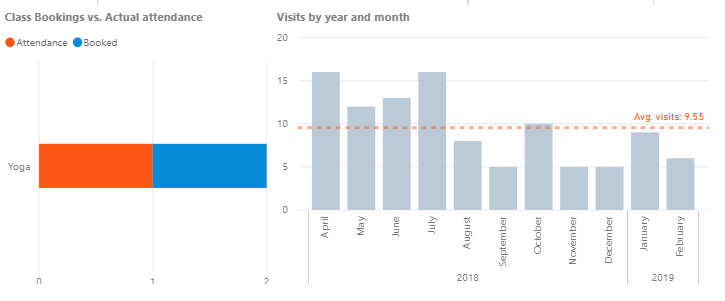 You can run the data through and see if larger groups of your best members prefer social workouts (classes) or if they prefer to workout alone.  If they do prefer classes, you can attach a product package of the most popular classes to your offer. 
All in all, thanks to my membership data, I know what audience to target, which channels to market to specific demographics, and which contracts and classes to include in my offer. 
The great thing is that you may entice existing gym members at other clubs with your message, but you can also target people that have never been gym members before with your data-backed messaging to reach new fitness populations. 
Additional Thoughts: Starting the Customer Journey
For most fitness clubs, the first major interaction with clients begins with a free trial or guest pass. 

As any gym marketer knows, understanding which guests become members after using the free pass is a must-have metric in finding the efficacy of your guest campaigns. 
If you want to start with a wide-ranging approach first, you can use basic audience targeting of age and location and then see which members become active members after using the guest pass. 
First you can segment by the acquisition channel you want, which is online or web. 
Then you can pull their emails out and place them back into your marketing channels with lookalike campaigns to target similar audiences to those that not only use guest passes, but become members afterwards. 
The trick is to start big and then tune your targeting down to your most specific, value based audiences over time. 
This is just the first step in getting your guest pass promotions to mean something. You'll need to make sure the top of your funnel is steady, and then you can start pulling more data to perfect your acquisition approach. 
The Future of Data-drive Customer Acquisition
Most of what's been described in this article is only the beginning. With the digitization of the fitness industry happening a more rapid pace than ever, clubs will soon have more personalized performance related data to draw conclusions from. 
Now, we're looking at member interactions with our clubs, classes, and digital profiles. Soon we'll be able to glean workout data, body scanning input, home training, goal tracking, and more performance related data to deliver ever more personalized offerings on the web. 
Let's say John from Tennessee really engages with classes that get his heart rate to a steady 120 beats-per-minute during the class, but Alice prefers classes that get her to a steady 140 beats-per-minute. 
We can package that kind of data with all of our other profiling mechanisms to not only enhance our offering to existent gym goers, but also try and reach new populations with options that are fun, time-sensitive, and personalized for them. 
Ladies and gentlemen, the future is not far off.