Branding is crucial in the modern business world – consumers want to support companies they personally identify with or can integrate into their everyday lives.
The ultimate branding for most companies is evidenced when they are able to "verbify" themselves, where their company name replaces a given verb. Most famously, the terms "google this" or "I'm ubering there" to replace the common actions of searching the internet or ridesharing services.
In the fitness facility world, this level of branding has only been accomplished by the largest players in the industry, usually favoring the boutique segment.
For example, many boutique gyms who have been able to "objectify" themselves: members have replaced "I'm going to the gym" with "I'm going to OrangeTheory/Soul Cycle/Barry's Bootcamp."
These expressions bring credibility to the success of these fitness brands; they have established a genuine presence that extends past their physical location. They provide value to their customers beyond attending an hour class. 
Simply, the more opportunities you provide for your members to engage with your services outside the gym, the more your members will interact with your brand independently. Thus, your brand will build an external reputation. 
Here are ways that your facility can join the ranks of the elite by moving your fitness brand with a strong reputation outside of your facility walls. 
Go Digital
Delivering digital value outside of your facility is mandatory to elevate your brand and earn recognition. The fitness industry becomes more digitized every single day. 
Whether it's personal trackers, fitness mobile apps, or even social media, the average consumer will likely use some kind of digital tool every time they enter your facility. This has pushed gyms to embrace keeping pace with industry expectations in ways that stay true to their brand. 
Not only must gyms technologically enhance their equipment and services inside their facilities, but they must create digital opportunities to engage with their members outside as well. 
If your gym does not offer supplementary online materials for your members, create them. If you do, improve them.
Video Content
Statistics spanning all online channels confirms that users are far more likely to engage with messages or advertisements that have visuals.
It's no secret that the fitness industry is oversaturated with online visual and video content from countless sources: fitness social media giants, personal trainers, fitness programs, etc.
Even different sectors of the fitness industry, like dominant activewear companies like Gymshark and Lululemon, have rolled out their own branded fitness video content.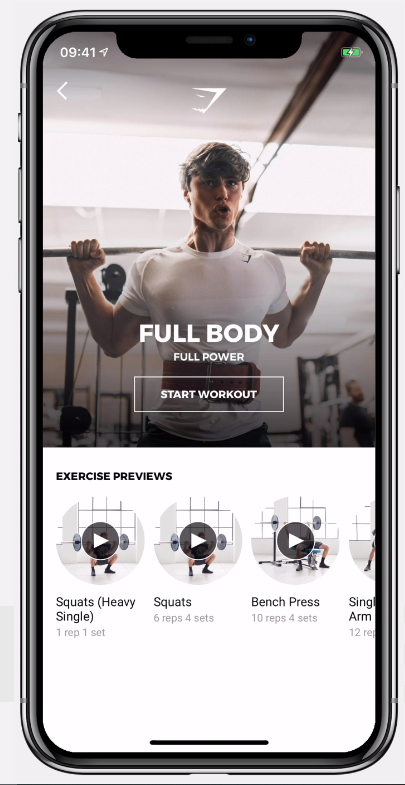 While your gym can of course utilize these infinite resources and select content to make available to members, they should create their own. With your expertise and own trainers, creating your own branded fitness content is essential to pushing your gym's reputation to new tiers. 
The more high quality and actionable videos you create, the more attention they will receive from your members and the public alike. This recognition can be instrumental in attracting new clients and building community awareness of what your club can deliver. 
There are no shortage of user-friendly tools and platforms that can help make a professional-grade fitness video for your members. Videos can be distributed through omnichannel solutions, but through mobile apps tends to be the most popular for users. 
Creating a solid database of varied fitness videos for your members provides versatile options in how they utilize them either in your facility or at home. They can use your videos: 
Independently
In group training
For gym-sponsored challenges
Since you control the type of content produced, you can tailor these videos exactly to your target demographic and in ways that reinforce your gym's brand and vision. In addition to creating exercise videos, some great content ideas for your members are:
How-to guide for proper form
Body weight only routines
How to use the same equipment for different exercises
How to modify exercises for all levels
Nutrition education/recipes
Streaming Classes
Taking video content one step further, on demand or even live streaming classes are great initiatives for gyms to explore.
In fact, the inclusion of your own streaming classes within the fitness industry is becoming the norm rather than expectation. Especially considering the popularity of at-home fitness technologies like Peloton or Mirror, gyms can join their ranks.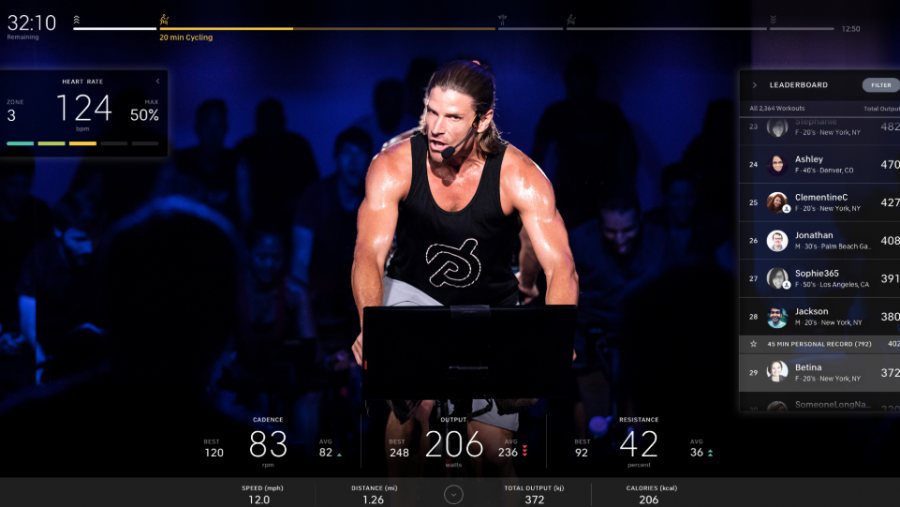 This option allows members to still participate in their favorite classes or with their favorite instructors from the convenience of their own living room. With the unpredictable circumstances of COVID-19 in mind, fitness centers around the world were forced to take their businesses online overnight. 
These quick adjustments were needed so facilities could show ways that they had the means to support their members even when attending the club was not possible. However, this event also has lasting circumstances: these streaming/at-home resources are expected to stay as a common feature of fitness clubs. 
A simple way of letting members access your streaming services and content is directly through your club sponsored mobile app.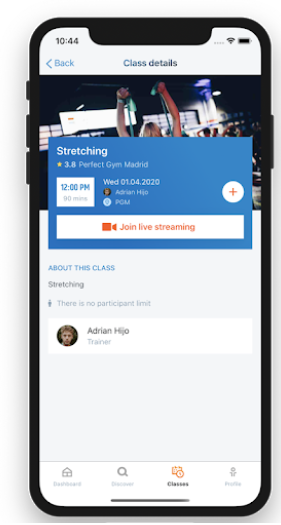 Online Community Building
The power of digital communities within fitness has been essential to the overall growth of the industry. Online health and fitness subcultures dominate social media, validating the appeal for individuals to share their fitness journies with an online community. 
By providing a digital space for your members to communicate openly, you achieve the following:
Remove the social barriers or "awkwardness" of in person first encounters
Provide a simple platform where members can feel comfortable engaging in open dialogue
Create open forums for discussion between members and staff. You can designate community leaders to facilitate dialogue or topics useful for all parties, including easy feedback for your staff
If you prefer to use a unique channel for these communities instead of social media, there are great online tools you can use! Some that create these forums include: Disqus, Drupal, and vBulletin. 
These user-friendly platforms allow members to make their own avatar and profile they can use to easily post, share, or discuss material. They also can scale to whatever size: for just club members at a specific location or for all members.

As an added bonus, these online communities will often materialize into in-person ones, either at your facility or at specified local meet-ups. With your gym as their main unifying factor, the footprint of this community is a direct extension of your brand.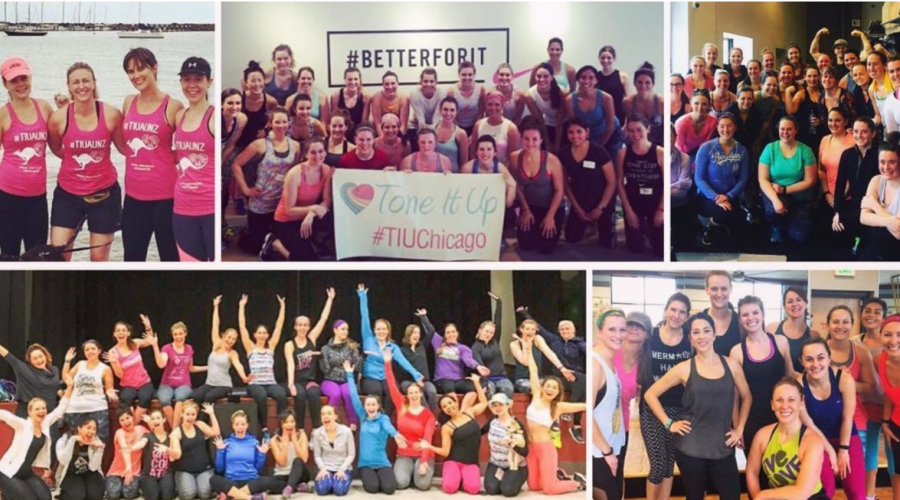 Power of Partnerships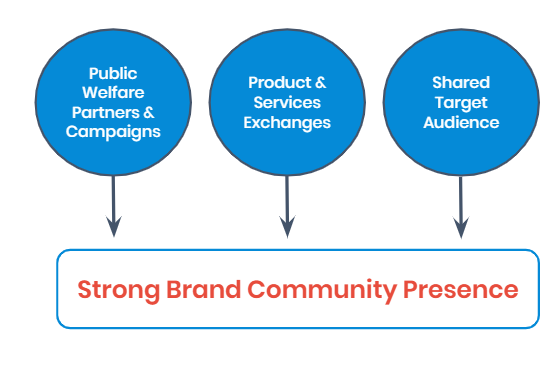 Like any modern business, especially those that rely on their surrounding community, partnering with other local brands is crucial. Especially considering how gyms depend on their local community for their business, partnerships are essential to boosting brand awareness beyond their facility. 
For fitness brands, partnerships with like minded companies is advantageous to both parties. First, they offer financial incentives by exchanging accessibility to products or services at each other's locations.
You also improve customer acquisition channels by partnering with a like-minded business who likely serves clients that are similar to your demographic. These partnerships can also blossom into full collaborations, like how the Equinox Group has designed their own unique line with Lululemon.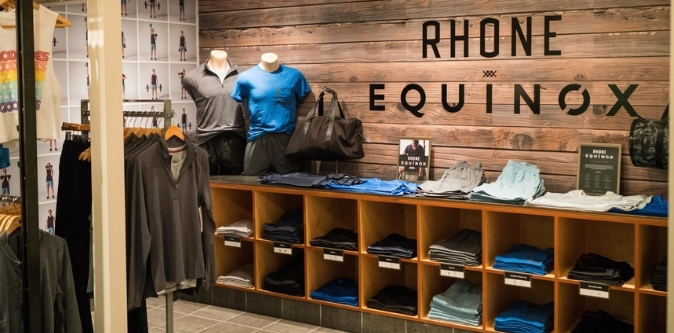 Common examples of partnerships include: health and nutrition stores, restaurants, activewear or athletic apparel companies, lifestyle companies, or beauty industry services. These collaborations associate your brand with the same overall healthy lifestyle values while also earning great local exposure.
Strategic partnerships can also develop without profit incentive. By pursuing partnership with local or community-driven organizations, like schools, sports leagues, social clubs, you can also extend your presence to different local spheres. This proactive engagement can be just as important for its strong PR value.
For instance, OrangeTheory executed this type of partnership on a macro level when they partnered with the American Heart Organization to create the Life Is Why We Give campaign.
In addition to using OrangeTheory locations to distribute heart health and prevention education, OrangeTheory helped raise $120,000 for the campaign through donation classes. 
An Ecosystem of Digital Tools to Support Your Members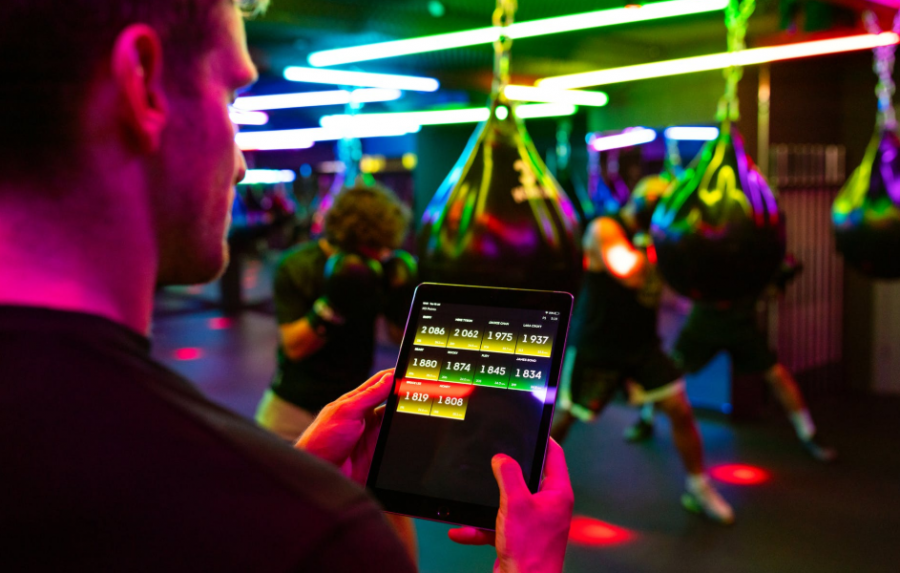 In order to successfully scale your fitness brand to these levels of recognition, you must have a foundation capable of digital transformation. You need flexibility to develop a digital strategy unique to your own club that is equipped with resources to engage your members at a distance as well as you do in person. 
With an open API in your management system, your club can freely integrate with any technology or device your members prefer to use at your facility. While common interfaces tend to be the leading fit-tech used to track personal metrics, other more unique options can be great for brand recognition, like body-scanners.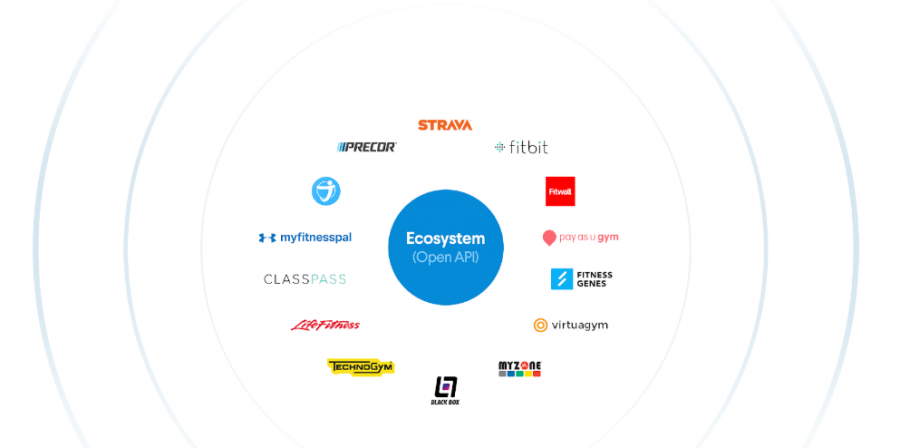 Feedback Loops
Additionally, your management infrastructure should be capable of assessing the impact of your gym's outreach. Establishing feedback loops is an essential component of gauging how effectively your resources are reaching your members and outside community as well as learning how to improve them.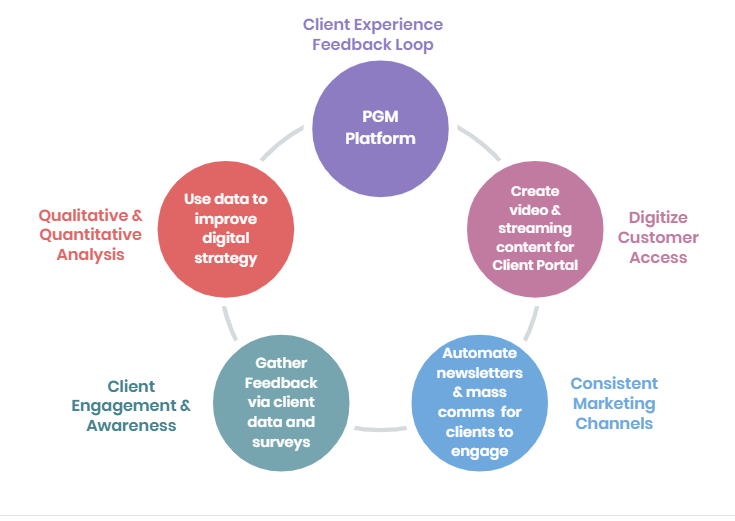 For instance, after content is created and distributed, fitness facilities will be able to collect data by collecting feedback from its users. Then, more effective business strategies can be developed based on consumer preferences or attendance in live stream classes. Seamless feedback loops are necessary for fitness facilities to not become complacent and keep raising the bar for their members.
Closing Thoughts
In many ways, the modern gym experience requires fitness brands to think beyond their facility walls. They need to move away from the idea that simply "going to the gym" is enough for their members.
By using digital tools, facilities need to deliver on-brand messages and actionable content to keep their members on track of their fitness goals no matter where they are. 
Likewise, the more fitness brands interact with their surrounding community, the stronger their overall reputation will be. This public presence will bring more people into your gym while giving your members more opportunities to utilize your services. 
Ultimately, providing your members with as many digital options and resources to keep them connected with your brand will boost their personal motivation and your reputation on a broader scale.