Users are craving new experiences that can incorporate fitness into their routines without relying on just a treadmill or a squat rack. This can be evidenced by the staying power of boutique club powerhouses like SoulCycle, F45, and OrangeTheory or the growing popularity of more unique studios that specialize in pole dancing, Zumba, aerial trapeze fitness, etc. 
Similarly, fitness-based activities like Tough-Mudder, Color Runs, or even Pokemon Go (yes, it's still that popular) continue to grow in participants annually.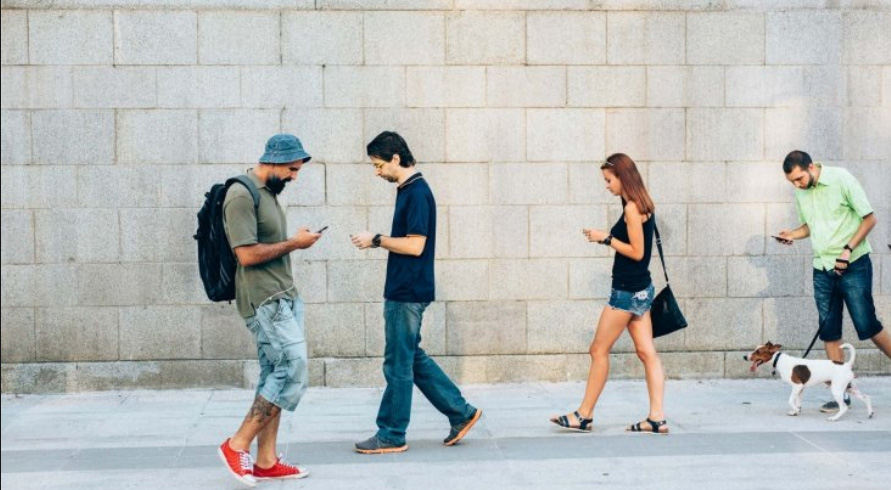 The daunting challenge fitness clubs are now facing is how to incorporate these fitness experiences in ways that engage their members or even push them out of their comfort zones.
Given the boom in boutique studios and new-wave fitness trends and their commercial viability, traditional facilities must enter into a cycle of innovation to find what can best benefit their members. 
To do this, they must consistently test different experiences and use data to measure engagement, results, and retention to return more personalized and targeted offerings to their members.
The Importance of Testing New Fitness Experiences
Consumer-driven engagement has revolutionized the fitness industry over the last decade or so. Gyms are more creative than they have ever been: fitness classes now integrate everything from live streams to gaming platforms to twerking contests and beyond. This has opened doors to many alternative methods of fitness for users to enjoy challenging their bodies with. 
However, specifically finding what experiences will gain traction or simply disappear after a small phase is difficult. See, consumers are tricky in that our human impulses make us unreliable with behavior patterns. Therefore, creating and continually testing out new innovation in experiences is necessary to see which new classes will resonate with your members and which will not.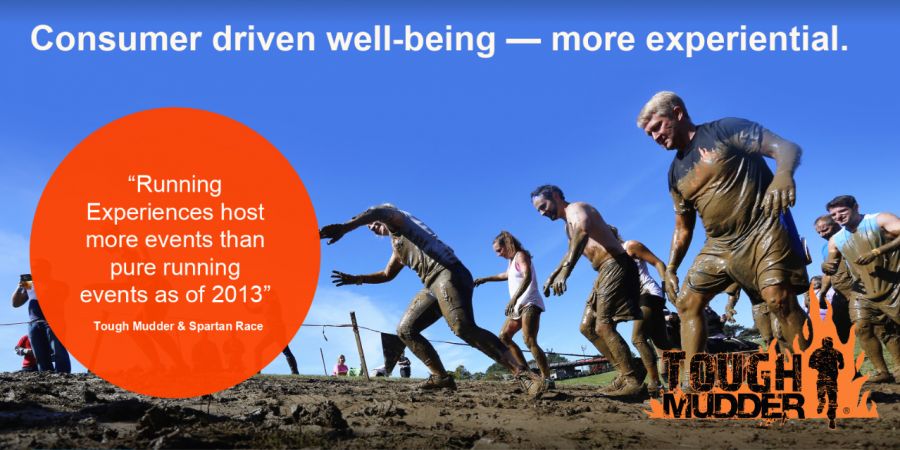 For example, Tough-Mudder and Spartan Races have cemented themselves as sticky events instead of fads, with how the races continually challenge participants in new, physically demanding (albeit unhygienic) ways. 
In turn, fitness clubs have pivoted their services to cater to their users than strictly providing space and equipment to exercise as they have in the past. 
Equinox: Innovation Pioneers
For example, Equinox continues to blaze through the industry standard for how a fitness club can incorporate new experiences to take their brand image to new heights. While offering unique, boutique-like experiences within the walls of their own clubs, they have also pivoted to align their brand with fitness-adjacent industries. 
Moreover, their innovative side ventures have brought great commercial success from services that do not even necessarily take place within the walls of their fitness clubs. 
One of Equinox's most innovative and immediately successful experiments, called Project, offers almost improvised group fitness classes at its NYC classes under big-name instructors and fitness moguls. The premise, and pull factor, of these group trainings is the experimental element: all classes and routines are under complete creative control of the instructor and have not yet been taught in other studios. 
In fact, the attendees do not know what type of fitness class they have signed up for until it begins. The creative and free flowing nature of Project classes, not to mention their immediate high public response, evidence how experimentation can lead to new ways that participants can dabble with new types of fitness and potentially find their new niche. 
Decidedly Equinox's most ambitious and luxurious venture is set to debut in June 2019 with its first Equinox Resort in New York closely followed by one in Los Angeles offering full-scale wellness tourism.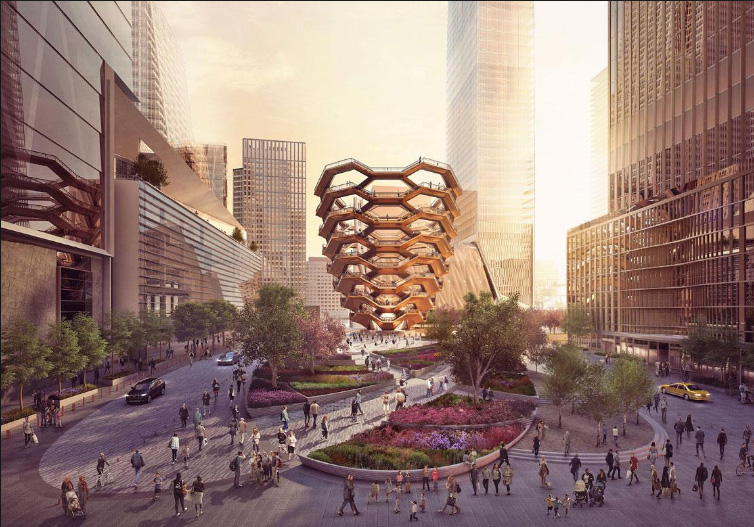 These resorts will include amenities like five star restaurants, luxury spa services, and the "world's best" group and personal training experiences. The premise for these resorts, if received well by the public, would make them the first of their kind not only in the health and wellness industry, but in tourism. 
As commented on by tourism reporter, Dan Peltier, "If it [Equinox Resorts] ends up being successful, and we don't see any red flags why it wouldn't be, Equinox will have a value proposition not many travel brands can touch: an exclusive place to work out, sleep, and explore the world.
Further, Equinox tourism does not plan on slowing down any time soon as they intend to pivot into global wellness experiences. In 2019-2020 Equinox is projected to launch customized wellness retreats around the world that blend luxury with intensive training:  locations vary from mountain-climbing in Morocco to yoga retreats in India to cross-training in Ethiopia.
The Appeal of In-House Classes
The power of group fitness classes cannot be understated in terms of adding value to your fitness club. Roughly half of your regular gym members will attend fitness classes, and more than half are younger attendees, who are statistically the largest demographic attending gyms across the board. To an extent, the dynamic preferences of this younger generation are shaping the industry as a whole.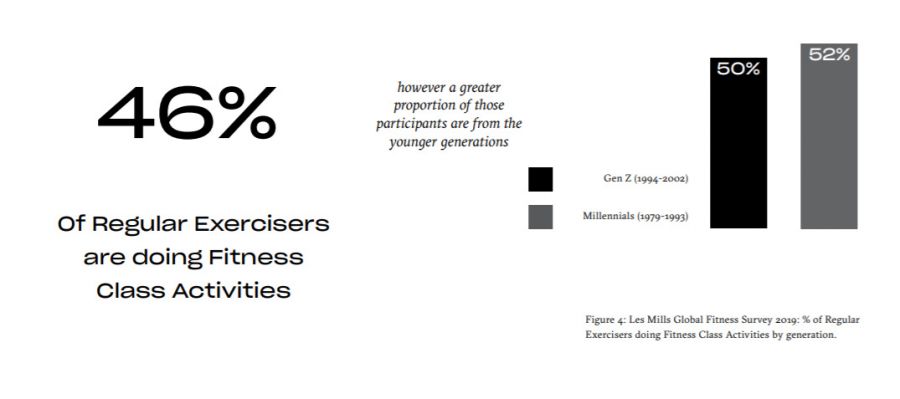 However, your group fitness classes should go beyond the run of the mill spin, step, and pilates. 
Many traditional fitness clubs have adopted a "if you can't beat 'em, join 'em" mentality, which has allowed them to diversify their classes and services, and even favor experimenting with new ideas.
One of the most notorious companies to design innovative fitness classes intended for traditional gyms is New Zealand born franchise, Les Mills. Most famously known for BodyPump classes, Les Mills incorporates popular song tracks to choreographed routines to complete a full-body work out using lower weight, high repetition exercises. 
These classes can be found in gyms across 80 different countries because of their simultaneous functionality and versatility: not only do they draw great crowds, but they are a great stepping stone to teaching members how to lift weights using proper form without suffering from weightroom intimidation. 
Les Mills now syndicates upwards of 15 different types of fitness class curriculums, ranging from HIIT to yoga. They even recently added an E-service platform for users to stream work out classes at home. 
Synching Technology into Experiences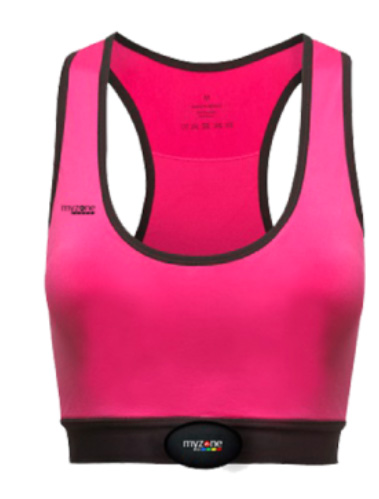 Given the age of hyper connectivity and passive screen addictions, incorporating technology-driven experiences into your club will appeal to your members. 
Technology has disrupted the entire industry in varying areas, but all serve the common goal of providing the pillars of value added engagement: community, authenticity, personalization, technology, and brand loyalty.
Smart Accessories and Hardware
The most popular fitness tools have become a crucial part of user experience. Consumers can now use new technology like Body Scanners to see exact insights on their fitness progress that were never possible through a traditional scale. Seeing tangible results from one workout or a month of workouts is what drives consumers, and accordingly, goal-tracking technology is now the new normal.
Considering the popularity of goal-tracking, the personal data logged by wearables and heart rate monitors, like calories burned or average heart rate, will play a role in which experiences your clients prefer. 
For example, even if I love taking Zumba classes and dread full body HIIT classes, knowing the difference between how many calories I will burn in each class respectively will impact my decision. 
From the fitness club's perspective, using client data to help chose experiences for clients currently occurs on an aggregate basis: whatever experiences that the majority of clients prefer will make the class schedule. 

However, in the future as clubs continue to acquire data about their clients' workouts and goal-tracking, clubs can begin to tailor more specific styles of classes to them. 
Measure Experiential Class Return and Value
As mentioned above, client behavior patterns do not  follow one simple formula. However, there are different metrics you can use to analyze the efficacy of your innovative ideas, and more importantly, optimize them for the best rates of client satisfaction.
Class Attendance and Return Rate
Most obviously, you can assess how your members are responding to your experiential classes by tracking attendance patterns. More than simply noting if class attendance is full, you should monitor class demographics as well as ratios of new attendees to returning. 
This data can help you pivot classes to attract subgroups within your member base as well as help you schedule classes at the right times to draw in maximum crowds. Eventually, these class recommendations will become more personal and can be offered to your specific clients.
It is not unusual for more eccentric classes to follow unpredictable attendance records before resonating with your users. In fact, many of your members may be initially intimidated to try a class out of their comfort zones.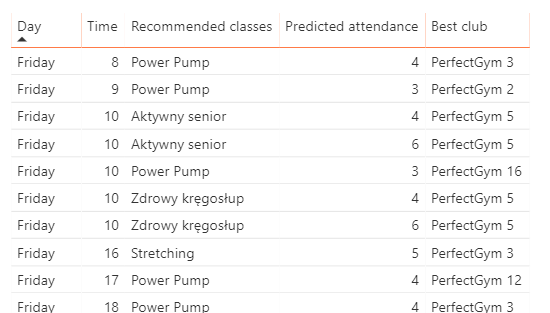 This is why tracking attendance and return rates over time is essential for identifying key insights about your members, their preferences, and fitness objectives.
Spend
An effective insight to gauge customer satisfaction is by tracking spending patterns, especially on secondary spend options like front-desk purchases. The more satisfied your members are with your fitness club, the more likely they are to spend additional revenue on your services or products. By tracking inventory and comparing class attendance to customer purchase history, you can assess client buy-in. You can also stock inventory with accessories or brands that align with the experiences you are providing. 
For instance, you can allow members to rent out VR Fitness equipment, start outdoor run clubs, or set club wide fitness challenges where your members can compete for prizes based on their participation or performance in these classes.
Sign-ups and Retention
Another data set that can reveal the impact your classes is the ratio between how many of your members signed up for a class compared to actual attendance. Since class sign ups should be simple for your members, you will of course run the risk that more people will sign up than they will make it to the class. High rates of sign-ups to actual attendance, or even wait lists, will indicate the class's success, target demographic, and satisfaction levels of its participants.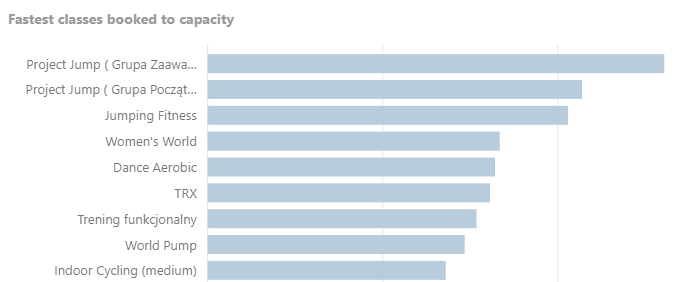 While the logic here is common sense, a major problem club owners face is collecting accurate data regarding class sign-ups or retention. Often times, classes are registered for at the front desk, leaving instructors overwhelmed with regulating attendance by hand and trying to start and end the class on time.
 Similarly, even if class sign up data is recorded, information regarding actual attendance can tend to slip through the cracks. These common oversights can quickly add up without automated class check in and attendance measures that do not overburden the instructors.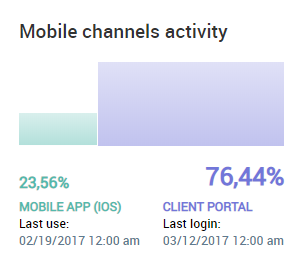 With proper software, you can also track how your clients are signing up for these experiences, whether it be through a client portal, mobile app, or at the front desk.
Goal-tracking
As mentioned above, using integrated technology from wearables and apps is crucial for encouraging your client to monitor their fitness progress and goals. Collecting and accumulating this vital data serves dual purposes: members can keep track of their activity levels and club operators can keep tabs on member engagement and motivation levels. 
Your clients will love to see how many calories they burned during a class session. Since progress can be the most powerful motivator, classes that show your members the results of these workouts will keep them coming back.
The Necessity of an Open API
No matter how successful you are in cultivating these wanted experiences at your fitness club, they will fall flat if your members do not have proper access to the technology underlying them. Customization and goal tracking are the backbone are what drive clients to these experiences: they can personally interact with the experience while accurately seeing work rate and success.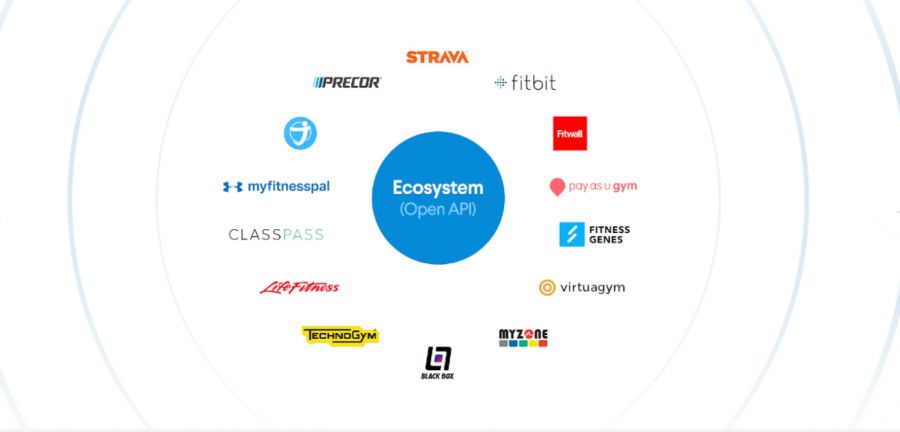 In order to acquire this valuable data, it is essential to make the process as easy as possible for your customers to synchronize their other applications at minimal hassle to them. 
Therefore, clubs must offer an open API to allow their members to synchronize their fitness experiences in one clear cut channel. The easiest way to accomplish this is to support integrations through a club-sponsored Mobile App linked with your software platform. 
An open API is mutually advantageous to customers and club owners: these integrations will supply data from consumer devices to the club's software, which will provide insights about client preferences and fitness progress.
Final Thoughts
As the fitness industry continues to grow and cross-over into new areas, customized experiences will continue to grow with it. Traditional fitness clubs need to embrace this new expectation and strategize how innovation can separate their facilities from the competition.