Fitness classes can be intimidating, there's usually schedule conflicts, other times people lack motivation or they simply forget to show up to their exercise class.
Whatever the reason, you've already learned that members can be pretty flakey. But you've also learned to accept and manage that as part of running of a fitness club.
However, with the added competition of digital workout apps, you might have noticed your exercise class retention take a more of a slip in recent years. In the Les Mills Global Consumer Fitness Survey 2019, 98% of millennials and Gen Zs stated that they actively use digital workout apps.
On the other hand, 80% of Gen Z's say that social interaction is an important factor in their workout, which means that with the right planning, group exercise classes can have high revenue potential. This article will focus on and break down 3 main ways you can heighten your fitness class turn out:
Improve your fitness class
Promote your fitness class to the right audiences
Reduce your exercise class drop out rates
Image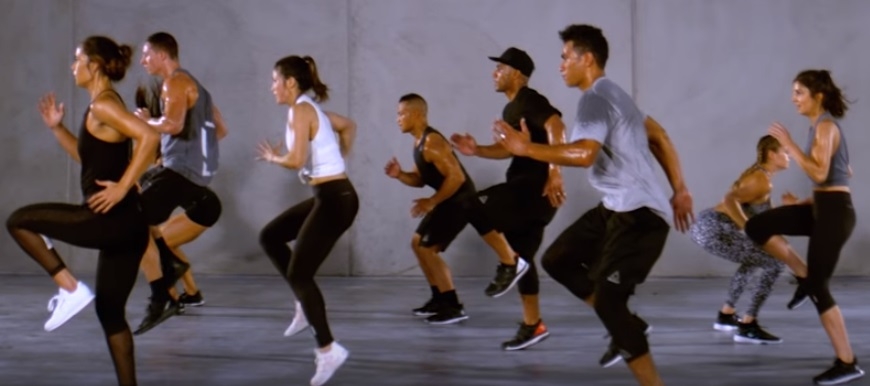 Improve your Fitness Classes by Making them Unique
A one class-fits-all isn't going to cut it for your members anymore, and quite rightly too. Everyone has different fitness needs and you should tailor your exercise classes to meet those needs. By doing that your members will feel encouraged with their progress and keep them coming back for more.
Step 1: Fix Problems in Your Fitness Class
A good place to start elevating your class standard is by identifying the needs of your members with data from your club management software. Delve into your class attendance stats and search for any patterns: Do you notice a seasonal dip, a popular time slot, or a certain type of class frequently getting filled up?
The numbers will help you identify the winning classes and the problems slots, from there you can choose which classes you should optimize first to keep your efforts focused.
Another powerful way you can discover what is going on with your fitness classes is by sending out surveys to your members. Not only does this 'reach-out' make members feel looked after and heard, but the data will also give you a solid starting point on what critical issues need solving in your exercise classes.
Pro Tip: Generally, long-form surveys aren't received well by people, so try to make it easier for class regulars by asking one specific question to start with. For example, 'What can we do to make your Zumba fitness class experience better?'
Image
Step 2: Highlight The Social Aspect Of Fitness Class
While fitness apps can give members added convenience and mobility to their workouts, they fall short when it comes to the social aspect of a workout. This is where exercise classes win over apps.
When your abs are on fire and your glutes are screaming at you there is no better encouragement than when the person beside you gives you the same look of pain. People deal better with adverse conditions when they are part of a group.
By creating a workout-tribe, you can multiply the motivational pull of your fitness class. People are social creatures, however, loneliness is at an all-time high in the west with 47% of Americans reporting that they feel 'left out' on a regular basis.
To remedy this, you can engage members and make your fitness class a shared rollercoaster experience of mental and physical improvement. Emphasize the 'tribe' concept in your work out classes and encourage participants to support each other by splitting the class into small groups or partners.
This helps your class become A) less intimidating for first-timers and B) also helps forge friendships, which is an important added incentive to keep booking and attending a fitness class.
Step 3: Test Innovative New Fitness Class Ideas
Get out and ahead of the trend by creating a 'lab' class designed to test out new and innovative fitness concepts.  
Routine can become stale very quickly for your members, so add a dash of originality by stepping away from the tried and tested fitness classes. After all how do you think the idea of Zumba was born?
Just like gym giant Equinox has built their fitness think-tank at a studio in Manhattan, you too could create a 'fitness innovation' time slot in your schedule. Instead of sticking to the usual regime, gather your instructors and brainstorm exercise moves and use your class to test them out for size on your members.
Image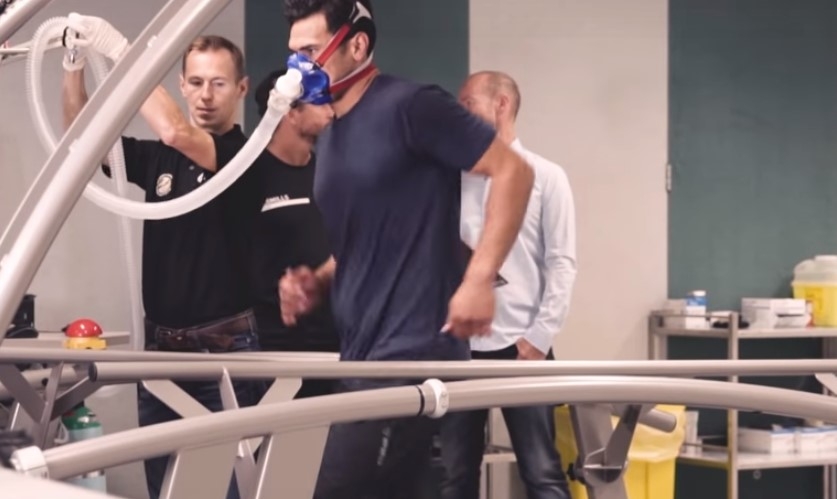 Not only will this shake things up for your members, but it will also motivate and challenge your instructors, too.
To get the word out about your 'fitness innovation' class, you can offer your first ones for free and the rest for a discounted price to see how participants fare. Based on their feedback you can make adjustments and experiment with the moves and concept until you've created a class that is truly unique and loved and loved by your members.
Step 4: Incentivize Sign-ups & Show-ups With Fitness Challenges
Unleash your members' inner competitor by creating a 'challenge leaderboard' in your fitness classes.
Everyone wants to believe they are the best at something and the promise of being crowned as number 1 can be a pretty effective means to tempt members to come and prove themselves.
By setting up a fitness challenge in your classes, there is something to lose and more importantly, gain. In other words, a gym challenge can speak to the prevalent fear of missing out (FOMO). With something at stake, your members will take your classes more seriously.
However, before you implement a gym challenge, look carefully at the demographic of the fitness class you'd like to use this in.
For example, adding challenges for beginner classes who aren't familiar with each other can make the class more intimidating, adding a certain expectation and pressure which members might  feel uncomfortable with, leaving them discouraged to show up or sign up to a fitness class again.
Alternatively, for seasoned fitness members, adding a challenge can spice up advanced classes  by kicking participants out of their routine, thus encouraging them to push themselves and, don't forget, show up to your fitness class more often.
Pro Tip: Another way you can make your fitness class more valuable for members is to make fitness classes solve the seasonal problems people generally have. For example, in March you could launch a 'Summer Core Fitness Class' which focuses on tone and shaping. Or in January, a 'Mood Booster Zumba Class' which might focus on dispelling winter lethargy with fun, mood heightening dance workouts.
Image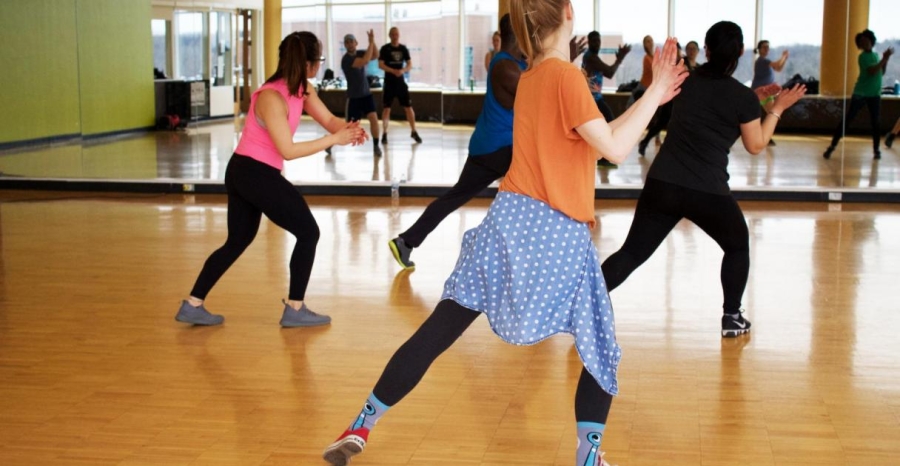 Step 5: Train Your Instructors To Be The Best Of The Best
The vibe of an exercise class depends very much on the demeanor of the instructor, after all the basis of the class is to follow the instructor.
But everyone can get stuck in a rut at work from time-to-time, so help your trainers foster a great class atmosphere by equipping them with the skills to create that. And focusing sometime on training your class instructors will also make them feel invested in and motivate them further.
This tactic worked wonders for UK based fitness chain, Village Gym. In 2017 they rolled out a new policy and asked all trainers to attend AIM 1 & 2 Les Mills instructor training to up their fitness class game and get ahead of their competitors. And within three months, average class occupancy had leapt by up to 40 % in some clubs, while the rate at its pilot site in Bournemouth went from 78% to 96%.
By training your instructors in becoming the best they can be, your fitness class satisfaction scores can shoot through the roof, while your competitors can copy your schedules and classes, the unique energy and professionalism your instructors can bring your fitness class occupancy to new levels.  
Ways to Increase your Fitness Class Sign-Ups
Low fitness class attendance can stem from many different reasons, a big one being a lack of effective promotion. And even though modern media is saturated with fitness marketing content, some gyms still fall short of promoting their products, services, and offers to the right audiences.
Once you have taken steps to make your exercise classes the best offer in town, you will need to let your members know about it.
A larger volume of sign-ups can translate into more fitness class show-ups for your fitness club.
Image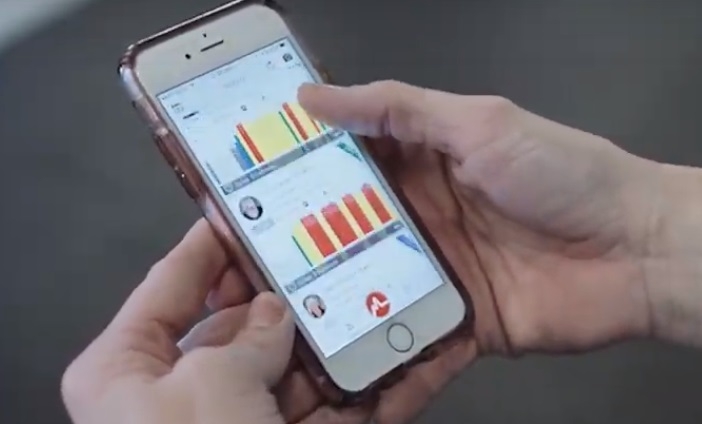 Step 1: Promote Fitness Classes on Social Media
Facebook, Youtube, Twitter, Instagram. Whether you're a 50-chain-gym or a small studio boutique, social media is one of the major ways you market to clients. But there is just one tiny issue with that.
It's what everyone else is doing, too.
Which means users are bombarded with fitness content on all sides. One way you can stick out from the crowd is by using paid promotional campaigns to put your fitness class news in front of the people who would actually care about it.
For example, let's think about a Facebook ad.
Taking the Happy Energy Zumba class example from before, ask yourself, who would this class interest most?
Members who have attended the class or a class similar to this before and their friends
Females who follow wellness and zumba influencers such as Toni Costa and Calyn Brooke
People who have signed up to your Zumba class and not shown up
Anyone who follows your page, or has interacted with your content in the last 3 months
Those who are located within a 10 mile radius
By building a targeted custom or lookalike audience your Facebook ad will have a much bigger impact than organically posting it to a general fitness audience.
Alternatively, some club management systems can assist you in creating a more in-depth targeted audience for your Facebook ad.
With its AI-powered business intelligence modules, Perfect Gym's club management software can analyze the data of your members to generate a report of who is most likely to drop out of a fitness class and who is most likely to turn up.
From there you can create a lookalike audience based on the same demographics of your best and most dedicated Zumba class members.
Promoting your classes this way takes a bit more thought and work than throwing out content on your page, however, creating your Facebook campaigns with lookalike audiences can help your ad budget go further in terms of reach and clicks to gather the people who want to go to the types of classes you offer.
Step 2: Promote New Fitness Classes with a Segmented Newsletter
If you don't have one already, fitness newsletters are a great way to say a little thank you each month to your members by gifting them with relevant top-of-the-range fitness information. And that includes exciting news about your club and the classes you are launching.
However, to ensure your class promotion lands with the right people, you need to write different versions of your newsletter to relate to the segmented interests of your club members.
Think about it. An avid crossfit athlete will want to sign up for different fitness classes than, say, someone who is recovering from a recent sport injury.
Here is where customer list segmentation comes into play. Based on the data you have on your members from your club management platform, you should divide them into various groups or segments. This will help you tailor your fitness newsletter to the needs and goals of your audience.
Perfect Gym's Club Management platform you can compile groups of members based on their biggest fitness interests, like below.
Image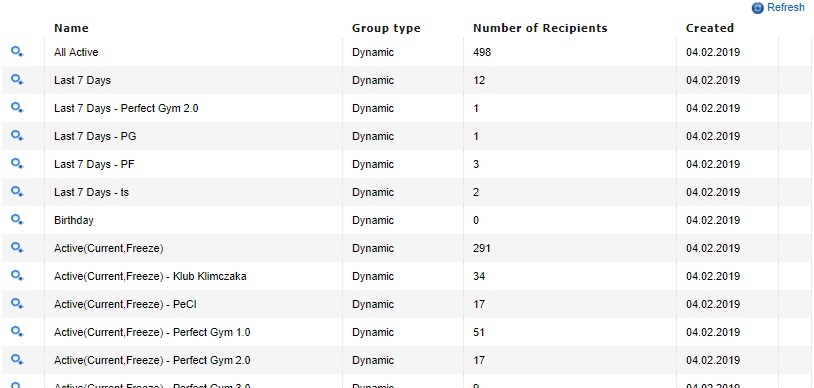 Step 3: Encourage Exercise Class Referrals
Offline word-of-mouth referrals are another powerful way to market your fitness classes. In the age of digital marketing overload, people often approach fitness advertising wearily. So when a service is recommended from a trusted source, such as a work colleague or family member, it is instantly given a stamp of quality.
Of course, you can get your members to love your fitness classes, but it doesn't necessarily mean they will take the initiative to go out and promote your class. Don't take it personally, most people just don't think that way. To turn your members into your fitness class advocates they will first need some incentive.
Launch a fitness class referral program to help get the ball rolling among your members. Take a look at some examples of referral offers:
Bring a friend for 3 classes or more and get a free Perfect Gym towel
Earn loyalty points at Perfect Gym and bring a friend to Zumba class.
Get your third Zumba lesson free when you join with a friend.
Pro Tip: Adding a deadline to these referral offers will introduce a degree of scarcity and lead members to take action sooner rather than later.
Image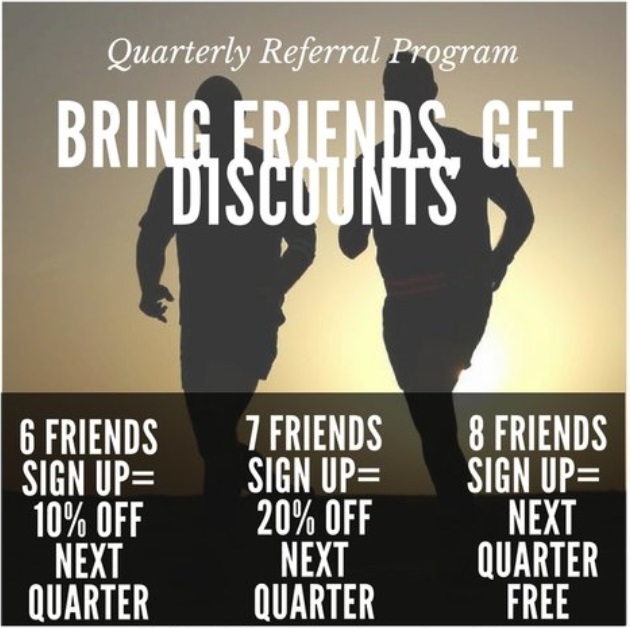 How to Reduce Class Drop Outs
You can have all the sign-ups in the world, but if your fitness class drop out rate is high, your attendance will continue to suffer.
Why do people change their minds when it comes to fitnessclasses? There are many culprits, but the most important one is the fact that fitness, in general, is a very tough habit to form, especially because there are usually no immediate consequences when people skip workouts.
However, now with digitization taking place within the fitness industry, there are some tactics you can employ to minimize dropouts in your group exercise classes.
Step 1: Remind your Members about their Fitness Class
We've all had that unshakeable have-I-forgotten-something? feeling at one time or another.
Sometimes you realize what you forgot just in time. Other times, not so much.
With the adult worries of life undoubtedly nagging your members each day, it can be easy for them to forget about which, when, and where the fitness class they signed up for is. Which is why a simple reminder from your club can go a long way to upping class occupancy.
There are a few ways you can digitally ping clients to remind them to attend their fitness class. With your Automation Center you can easily send an automated reminder message to all the members who booked your exercise class.
Perfect Gym's holistic club management system allows you to organize your class schedules and create automated notifications for fitness members all within one platform.
There are three types of notifications you can choose from in the PG software:
SMS reminder: You don't have to rely on members having wifi or data to receive this, however there is the added cost for each text you send.
Push notification: Quick and easy to read as it pops up on your members' phone.
Email: A great way to write longer reminders to your members, more personable but there is a chance the email land in spam.
Image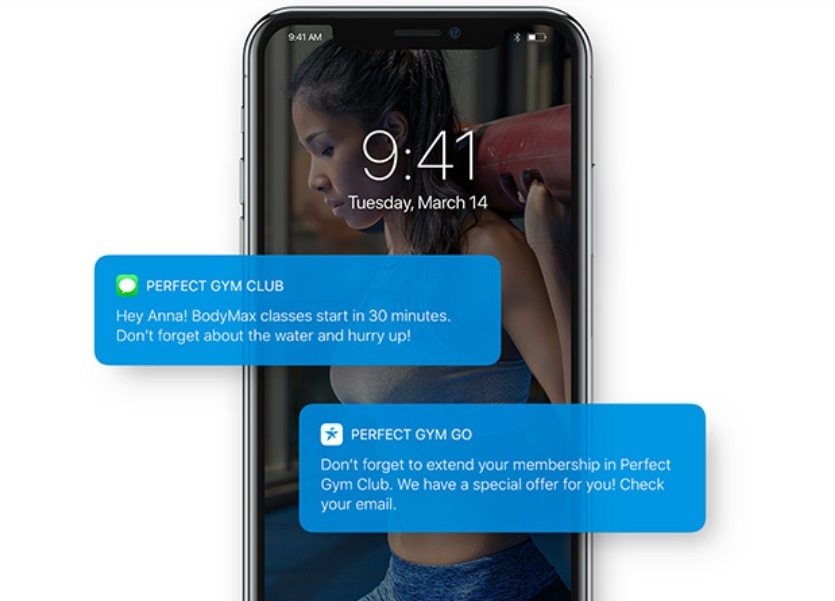 Pro tip: Take into consideration the day and time your class takes place before you send out your reminder.
For example if your exercise class takes place at 6pm on a weekday and you know most of the group have full-time jobs, it is likely they will come straight from work. Therefore remind them about their class in the morning, that way they have time to pack their bag if they didn't already do so.
Step 2: Add Deposits for Fitness Class Sign-ups
Nobody enjoys losing money, especially when it can be easily avoided. If your fitness class allows too much flexibility, convenience and no consequences, people will be less likely to honor the booking reservation for your fitness class.
You've already put so much time and effort into elevating the standard of your group classes, it's ok to take some pride in that and add a class booking deposit fee so people take your offer more seriously.
The deposit can also act as a filtering tool. The members who decide against booking your class because of the deposit fee probably know deep down that they aren't really committed, which is better for everyone.
You don't lose revenue, they don't lose money and your class remains open for the people who are truly ready to show up and give it their all. It's a win win.
Step 3: Have A Waiting List Supply On Standby for Your Sports Class
Despite your best efforts to increase sign ups and improve your class, cancellations will inevitably happen. And that's ok. Just because members opt to drop out from time to time doesn't mean that your class occupancy needs to suffer.
By creating a hugely popular fitness class, you can put your surplus of attendees on a waiting list for the class. Then when somebody drops out unexpectedly, your system can add the next person in.
Perfect Gym's software completely automates this process by allowing members to sign up to a class online, instantly replenishing the list when a person cancels and notifying the new member that they are now confirmed for the class.
In a Nutshell...
Increase your gym member engagement by upping your fitness class game. By increasing the number of sign-up within your member circle, as well as digitally fishing for new sign ups in your area, you can have a greater chance of filling your classes.
On the flip side, you can further defend against low class occupancy by reducing the rate of dropouts with social incentives and financial penalties.