Of course, this is no easy feat. It's impossible to cater to everyone. But therein lies the challenge for many fitness club owners the world over. Whether it's for yoga-fanatics, Zumba aficionados or martial arts enthusiasts, there is a delicate balance between over-packed classes and turning up to a room full of tumbleweeds and crickets.
So let's get you started! In this article, we will tell you how many classes to offer and when to maximise class attendance. We'll discuss when to use your most popular instructors and give you info on which class types will draw the most students (and new business!) to your gym studio and how long each class should run.
Determine your budget 
Before getting started on the schedule, your first investigation will discover whether it's even financially feasible. Specifically, whether it will result in dividends for your club. Some essential questions to consider include: 
What's your payroll budget for the month (or week)? 
How often can I teach, as well as my popular instructors? 
How will I maintain a balance between my higher-paid, higher-drawing instructors' classes with new instructors who will grow with the business, so there's a good mix? 
Assess your current classes to determine what times of day, class types and instructors draw the most significant numbers. 
Group fitness managers need a designated budget for instructor salaries, equipment, ongoing training and in-house marketing to have a clear picture of operations. It's also a bright idea to check out the competition. What offerings do gyms that run group classes similar to yours have in schedules and simultaneous classes? Or are there functioning fitness businesses that offer classes only at peak times during the day or even select days of the week? Have a look over past check-in/participation numbers to see just the club's busiest days are.
Image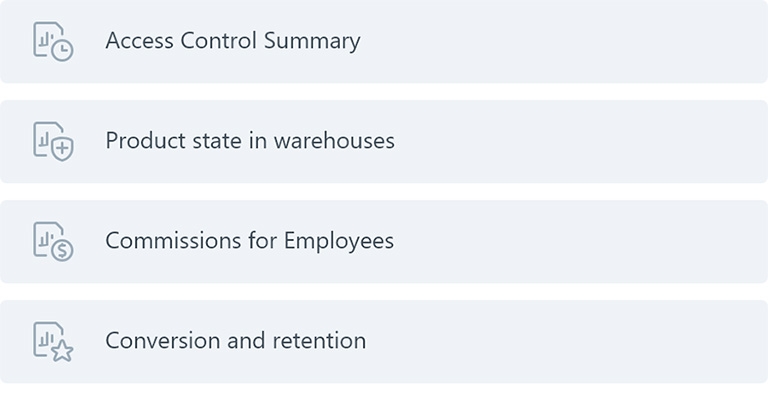 Timing is everything
Have you been struggling to decide whether to trash that 6:30 pm class? If your club is in a big city, you might be able to offer and fill classes at 8 pm or later where people's lives are more dynamic. But if you're one of few fitness options in a little town, the latest evening class at 6pm might be scheduled only twice during the week. 
ClassPass recently discovered that the most popular class time is 6 pm — no surprises there. The other most popular class times included 6 am, 9 am, and 5 pm, particularly in smaller to mid-sized cities.
Wendy Jett, corporate group fitness director for Gold's Gym says fitness clubs typically experience similar attendance trends. The busiest days consist of Mondays, Tuesdays and Saturday mornings. The slowest days are Thursdays and Fridays, and the busiest months are January to April. The slowest months are June to September, as well as the buildup to Christmas from mid-November. 
Studio Report on the Perfect Gym management system takes the guesswork out of the planning. This feature gives clubs owners and managers the ability to run over 160 unique reports and gives gym owners valuable feedback into individual class attendance for that month. It allows gym owners to easily download the report and identify classes with the highest attendance and the optimal class times.
Consistency in timing is critical. Your fitness club aim is to become a no-brainer of your member's daily routine. You can set automated reminders via the Perfect Gym Mobile App to send push notifications to ensure members don't forget about their class. The easier it is for members to remember what day and time you offer classes, the more likely they'll attend. 
Image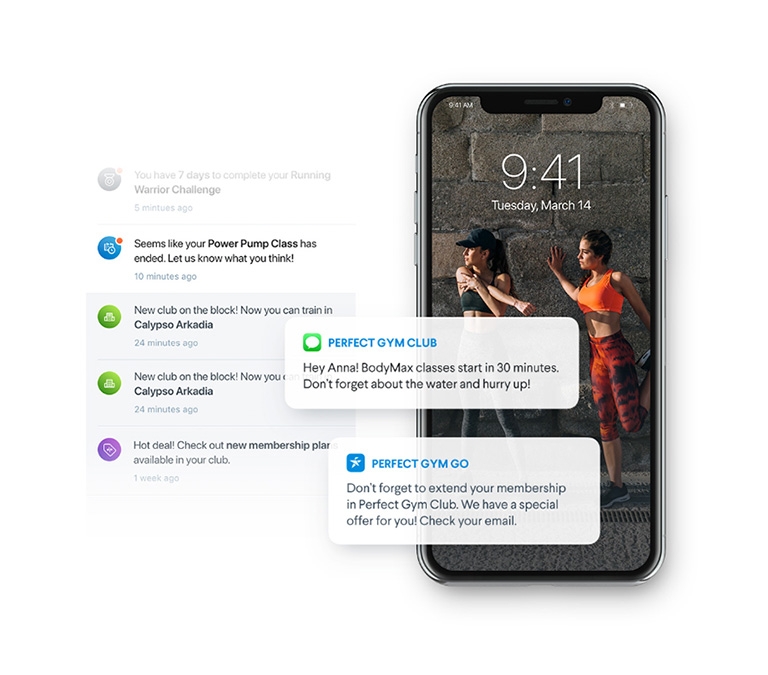 Know what members want - survey your target audience
The most important thing to remember: your class schedule isn't for you and your convenience - it's for your members. The people you're helping to reach their goals and to have fun on the way. To create a successful group class schedule, you need to know: 
Who is your target audience, and what are their particular needs and desires? I.e., when it's mothers and families, would childcare become a great business idea? Consider and factor in pick-up and drop-off times for local schools, etc.
Is your city one where 9-5ers actually work 8 am to 6 pm? 
Does your gym appeal to early-rising fitness junkies to get their workout in before hitting the office? 
Do your returning members want a variety of intensities and styles? 
Would classes that appeal to anyone and everyone and work best for your gym, or do you need specific lessons for beginners and more advanced members? Appealing to seniors might be a massive win for a fitness business in certain areas but not in others. Make sure to do a review of your catchment area and who you'll be targeting.
The best way to help you create a schedule of packed classes and satisfied customers is to ask your members. They are the one's attending classes and paying your wages, after all. 
You can embed a online suggestion box into your website allowing members to anonymously submit their preferences and suggestions. Alternatively, you can use Perfect Gym Mobile App to gather feedback. The latest Mobile App feature sends push notifications upon conclusion of class asking the member to rate their experience.  This gives gym owners immediate insight into which classes are liked and vice versa. 
Create a mock schedule 
After reviewing member surveys, check-ins, previous class participation numbers, local competitors' offerings and reading professional journals for new trends, create a template for your class schedule. 
Develop this schedule with your members' needs and wants in mind. Take the information relating to busiest/slowest days and months into consideration when putting together a rough plan of your gym class schedule. 
Try making a mock of a "typical member" profile to find out who your members are to make a program to meet their needs. How old are your members? What is their fitness level? Remember to use your schedule time wisely.
Think about combining cardio and resistance classes to get the most out of the timeframe: a resistance class sandwiched between two cardio classes will encourage members to stick around.
Is transitioning between classes an issue? Try a designated 15-minute abdominal segment between classes so members can enter and leave the studio efficiently.
Class length is another factor to consider. You could be alienating some members by running a 90-minute yoga session when most can only commit to 60. Platforms like Perfect Gym can help take the guesswork out of class scheduling by streamlining and automating the entire process for you. Never have overbooked or under-attended classes again with their capacity management technology. 
Image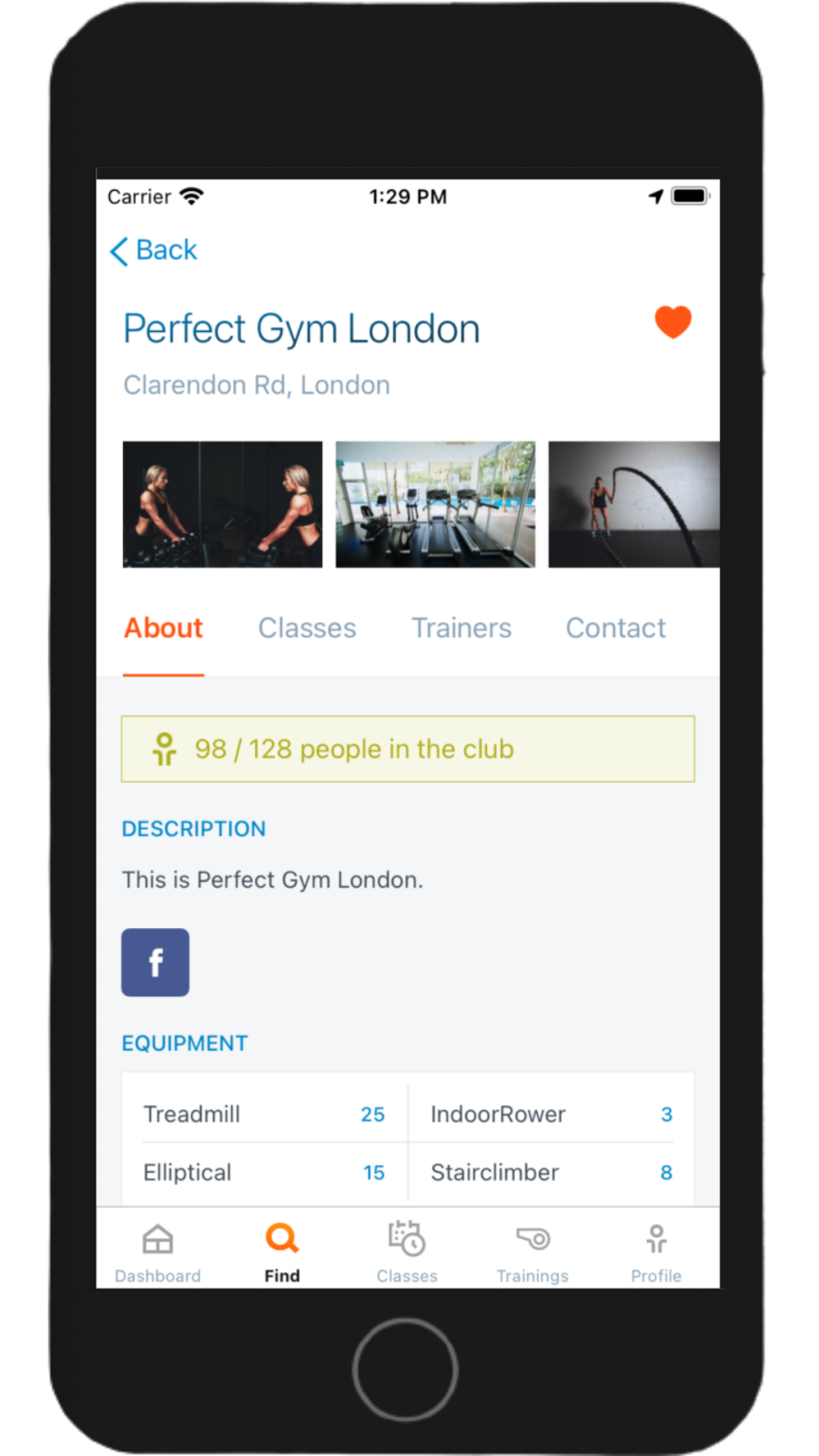 Place and support your instructors
Once having your mock class schedule outlined, you can begin to place your instructors into those timeslots. You can do this before speaking with them. 
Which instructor leads which class can be a huge factor in growth and retention. A lot is dependent on your specific area. If your gym is situated in a competitive market with well-known instructors, find out when their hottest class times are and make sure to put your top teachers in at those class times. This decreases the risk your members go to the gym across town.
Quite often, newer instructors are offered off-peak and less attractive class times. However, beware of creating schedule "dead zones" where small classes don't grow. To counter this, try placing a stronger instructor in a less popular time: in the early afternoon or at the end of the week, to see if you can create an uplift in attendance.
Regular clients will often get hooked on a specific time and attend all the classes on your schedule at that time - regardless of who is teaching. 
Too often, instructors are assigned to a class because they're the only person available. It's important to announce new classes and time changes with celebration and excitement! Post the announcements on social media and in-display areas at your gym. Maybe create 'Meet the New Trainer' social media posts. Add it to your online schedule too! Congratulate the instructors who are offering the new classes.
It would be best if you didn't allow one instructor to dominate a particular timeframe or class style. Diversity is good for you, your members and the instructors! Offering a diverse schedule with a diverse staff will encourage your members to accept substitutes and allow them to experience a cross-training effect in the same style workout. 
Image
Publicise your schedule
Your group class schedule is likely why your website has so much traffic. Try making it the centrepiece of your site. Perfect Gym can be fully embedded into your existing gym's website, which shows the number of available class spots and allows guests to reserve their spot directly.
If the guest isn't a member, they can sign up right on the spot and their data is fed into the in-built CRM, making it simple to manage leads and target marketing campaigns. Don't forget to exhaust all of your social pages, including Facebook and Instagram so your schedule is getting as much exposure across as many platforms as possible. 
Print a newsletter, or print out class schedules and hang them up in random parts of the city as a form of guerilla marketing. Better yet, infiltrate some corporate businesses in the area and invite their employees to come down for a free trial in one of the classes.
Just asking someone to attend your fitness class may not be enough. You may need to challenge them when they arrive. Think about campaigns such as "Dry January", which encourages people to quit alcohol for an entire month. You can use a similar approach for your fitness class. PerfectGym's Perfect Score feature on our mobile app incentivises members to get to their fitness centre as often as possible. Members collect points for each visit and the challenges get progressively tougher depending on the level they are at. It's just another tool to help keep members engaged and motivated to research their goals.  
Perfect Gym's automation features make it easy to notify members of schedule changes or instructor replacements. Push notifications can be automatically sent to all members who have checked into a particular class. No longer do members arrive at an empty classroom! 
Image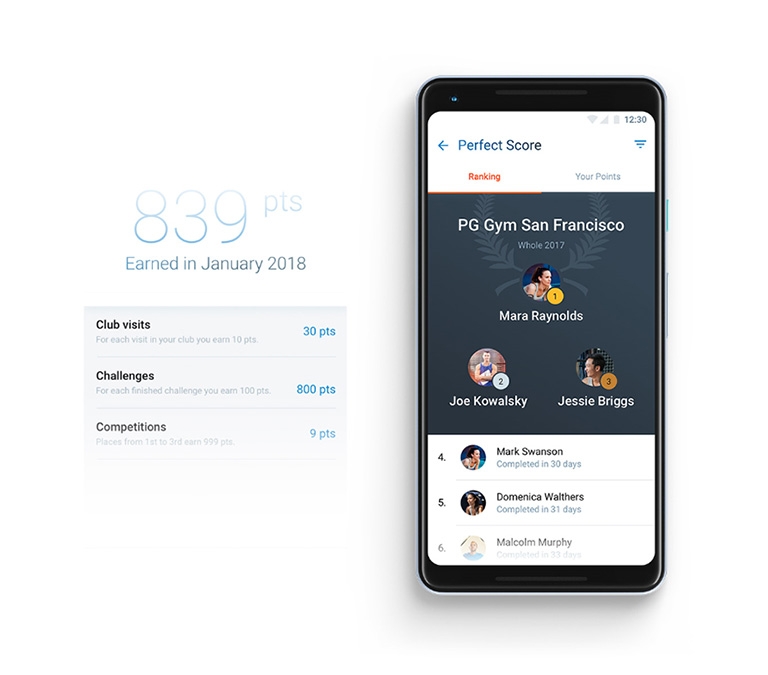 Review and optimise
If you think of changing an existing class schedule, always opt for ten days of advance notice of changes. If you decide on any longer, you may open yourself up to a barrage of comments, complaints and suggestions regarding the changes. Any less and the members may not realise a change is being undertaken. 
Sit back, watch your hard work pay off at this stage of the process, and get ready to make adjustments. You should allow six to eight weeks for the schedule to establish itself. 
At that point, review each class, the instructor and the participation numbers. Make adjustments accordingly. You will find that successful group fitness programs are always a work in progress. Nothing is ever set in stone. 
In Summary 
Members' needs, wants and preferences constantly evolve, instructor availability changes, and budgets go up and down. What you can control yourself to maintain the gym's long-term survival is the director's vision to stay at the front of the pack and keep it moving forward. 
At the end of the day, making a successful group fitness class schedule is all about flexibility. If you're open-minded and dedicated to making the client experience the most crucial driver in your business, you'll be able to evolve your schedule – and your business continuously.
While creating a foolproof group fitness class schedule can be challenging, find out how PerfectGym can simplify it by requesting a demo. 
Keeping everyone in rhythm may be the ultimate challenge, but there's nothing more rewarding than seeing class after class packed with happy members.