Although it's not new, the format gained momentum after the outbreak of COVID-19. The city-wide lockdowns led customers to look for new ways of keeping fit, which translated to increased interest in virtual fitness challenges, even after the restrictions were lifted.
What are virtual fitness challenges exactly?
A virtual fitness challenge typically consists of three key elements:
a fitness goal (or goals), preferably adjusted to all levels of fitness
a restricted time window
the freedom to take part from anywhere in the world
The common denominator for all virtual fitness challenges is to give members something to work towards and keep them engaged as they do that. The format is great for those who prefer working out alone but are highly competitive, as well as those getting started.
Virtual challenge ideas
Here are some ideas of virtual challenge formats you can use to give your users a motivational boost.
1. Distance-based challenges
Distance-based exercise is a fun format designed to help people burn calories and improve endurance. Walking, running, or cycling challenges can be focused on mile count or a certain distance, like the English Channel challenge or the popular One million step challenge. They're a great format for new joiners or those who work out hard and require active rest between training days. Due to their nature, users can't be expected to manually log their progress so these fitness challenges rely on data from fitness trackers and apps.
Image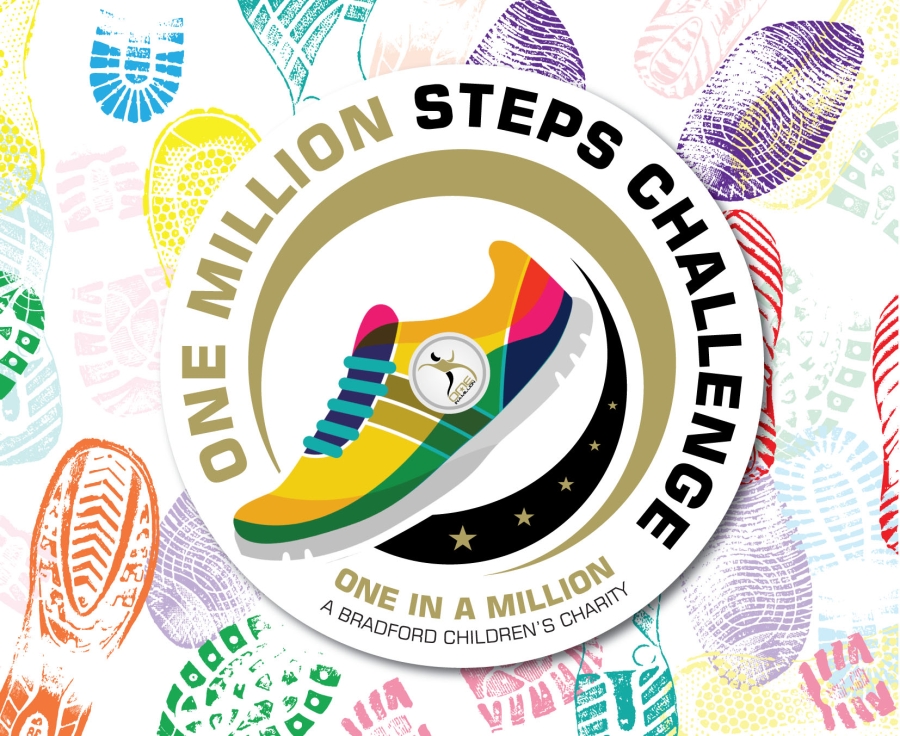 Source: One In A Million
2. Single exercise challenges, such as "100 squats every day" or "100 sit-ups a day")
Image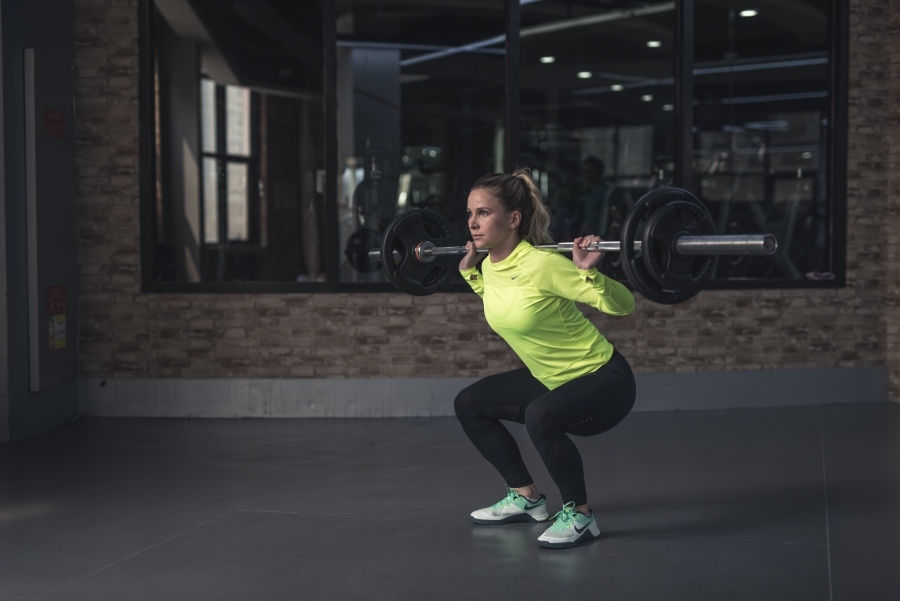 Source: Pexels
This format should be of special interest to club owners because it can be used to encourage people to come to the gym to complete it. While the "10 push-ups in 30 days" can be done from the comfort of one's house, any weighted challenge is likely to attract people who don't own the right equipment.
3. 30-day yoga challenge
This challenge format is pretty good for beginners as it's rather lenient - it doesn't specify the exact scope of the exercise or desired progress. Instead, it prioritizes consistency which works wonders. While creating habits, every day really does matter.
4. Virtual races
Virtual races are so much fun! They're designed to leverage a predetermined route, like the Conqueror Marathon to Athens or the Inca Trail Virtual Run. While most routes are unique or historical places in the world, members don't need to go to any particular location to get involved. Participants log the miles as they complete the challenge anywhere in the world, choosing to progress on their own or with the support of their friends.
5. Gamified challenges
Some popular challenges feel more like a virtual mission.
Imagine running on a treadmill on a cold, dark, cloudy day in the middle of winter. You're likely to go slow and not push yourself, possibly even congratulate yourself for turning up. Intervals seem out of question, but what if a herd of zombies comes chasing after you?
Zombies Run is an internal training app focused on great storytelling, zombie survivor radio, and bouts of zombie chases (hint: they're FAST). The app can be used in and out of the gym setting (with a dedicated "Simulate running" feature for treadmill sessions) and is compatible with Apple watch.
Image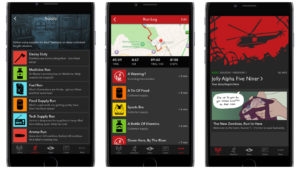 Source: Alphr
6. 20 workouts in December
Here's a good one - you can set a goal prioritizing the number of workouts or gym entries across a given time-period. This type of challenge prioritizes consistency. It can help your members stay engaged while increasing your revenue, especially during the quiet months.
Why should club owners care about virtual challenges?
It may seem counterintuitive at first, but your members need all the motivation they can get from you. Although with most virtual challenges, you're encouraging your members to be active outside of your gym, thanks to the phenomenon of synaptic pruning, you're likely to motivate them to come back to your club regularly.
Synaptic pruning occurs when "your brain builds a strong network of neurons to support your current behaviors. The more you do something, the stronger and more efficient the connection becomes." Thus, the more your members move in and outside of your club, the easier it is for them to keep moving, you guessed it, in and outside of your club).
The key here is to make the challenge sustainable to decrease the likelihood of "falling off the wagon". Here's what happens when you make your challenge too difficult to sustain:
Image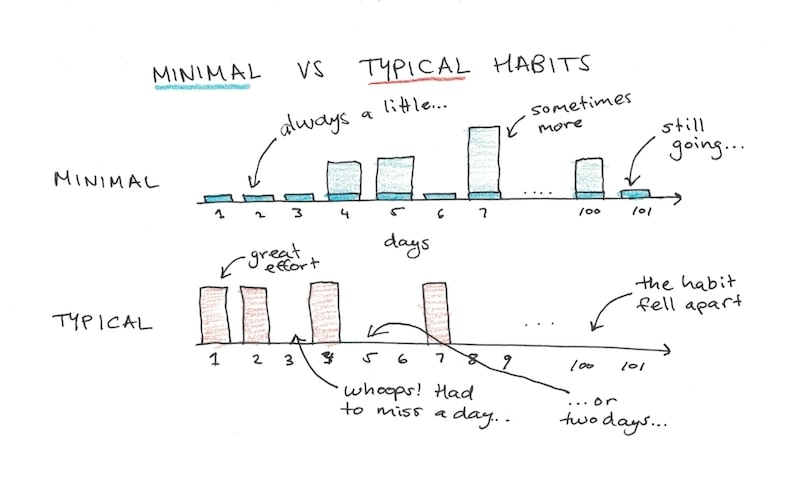 Source: Scott H. Young
What is more, some challenges (like marathon prep) have to be completed even when the weather is terrible. For many members, it's easier to jump on one of your treadmills to run or walk, or cycle using your indoor bikes.
Impact on revenue
From the business standpoint, virtual challenges are mostly a retention instrument as they aim to spice up the workout rather than get someone to sign up to join your gym. Virtual fitness challenge vs. COVID-19
It can be hard for your club members to see the value of their membership in lockdown, and we certainly don't know what the future holds. As a club owner, it's responsible to try out the virtual fitness challenge format to be ready if you ever need to temporarily close the doors of your gym.
Virtual fitness challenge goals
To maximize the effectiveness of your challenges, you should set goals for your participants - these should follow the SMART framework.
Image
Source: Bodybuilding Meal Plan
SMART goals are:
Specific - Who? What? How? Why?
Measurable - as an example, a target number of pull-ups, kilograms on the bar lifted, inches lost or gained, or body fat percentage change can be set as goals. These types of objectives are much more achievable than the general "I will lose weight" or "I will get fit". Some challenges also use progress photos, but since progress isn't linear for everyone, it can be frustrating to some participants.
Achievable - goals should be sustainable, realistic, and inclusive to everyone, regardless of their level of fitness. According to James Clear, the renowned author of Atomic Habits, while forming new habits, you need to start with challenges that are "so easy, you can't say no".

Image

Source: James Clear
Relevant - working toward a clear fitness goal
Time Bound - to be completed within a defined time window
Virtual fitness challenge benefits
Image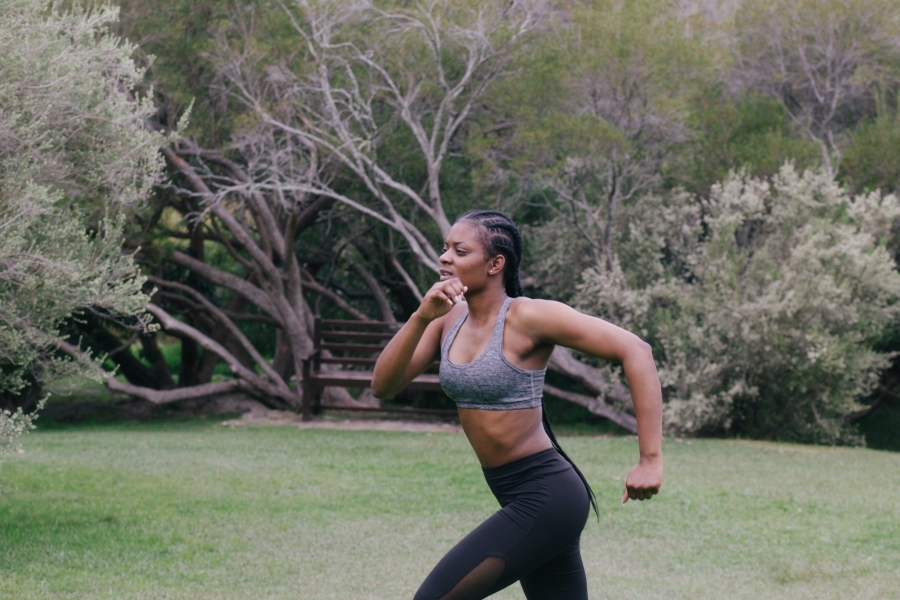 Source: Pixels
Virtual fitness events are a great way to keep members engaged and encourage them to move, both inside and outside of your gym. They're especially good in combination with challenges you can run in your gym.
Virtual fitness challenge benefits for club owners
Increase retention
Goal setting and tracking will make your members move more within your club and outside. With virtual events, you can help your members stay engaged throughout their fitness journey.
Building a global community
Challenge participants are able to find new friends focused on the same goal, which can be a great source of fitness motivation. The community aspect helps people who enroll on the same challenge to stay motivated. That's because other participants understand exactly what they're going through
Leveraging the power of incentives
Some challenge organizers provide badges, certificates, medals, virtual postcards, branded fitness apparel, exclusive deals, vouchers, discount codes, and other rewards. Some even offer prizes to the participants with the highest scores.
As a club owner, you can give out vouchers redeemable in your gym management app to attract people back to your club.
Image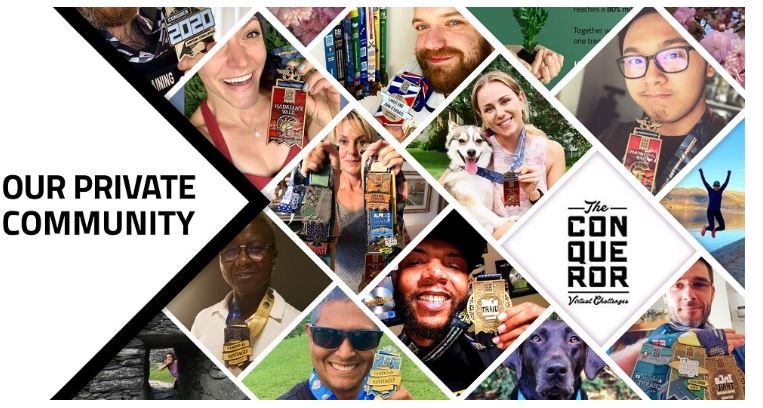 Source: The Conqueror
Virtual fitness challenge benefits for participants
The extra layer of incentive
Even members who have a strong workout routine can sometimes feel stuck in a rut. When the weather is nice, giving some additional structure can help achieve goals and stay motivated.
Exercise wherever you want
The best thing about the format is that they can be completed from pretty much anywhere in the world. Location really doesn't matter - they can be taken in the open or completed from the comfort of one's home.
Image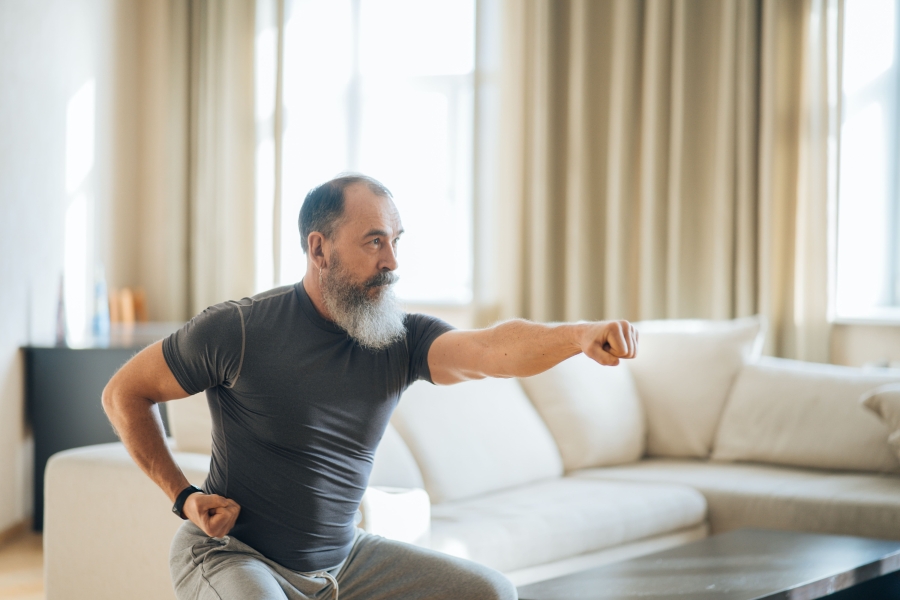 Source: Pexels
Go at your own pace from anywhere in the world
A well-designed challenge is inclusive so that everyone has the chance to get started. Providing members with the option to modify the challenge opens it up to people with various levels of fitness. As an example, participants can run, jog, and walk and still get the full benefits of the challenge.
Easy on the schedule
Being able to carve out the time to exercise is a tall task, especially on days when motivation is low. Virtual challenges give members the much-needed extra push to stay engaged.
Can virtual fitness challenges be used outside of the lockdown scenario?
There are different ways gym owners can keep members motivated and interested in working out, virtual fitness challenges are one way this can be done. Virtual challenges work best when combined with in-person gym visits. Nothing beats the IRL visit to a club but doing something on top of it helps to stay consistent.
In lockdown, virtual events were the only exercise available. After the end of lockdown, some members continued to take advantage of remote classes and some now are happy paying for hybrid gym memberships offering both in-person and online workouts.
Creating a community of like-minded individuals
Setting a common fitness goal to help people stay motivated
Spreading awareness on fitness-related topics, such as heart health, the importance of sleep, or healthy habits
For club owners, virtual fitness challenges are a fun way to retain new customers. This holds true for businesses in the hybrid model, but even those relying only on in-person memberships can reap the benefits of helping members stay motivated outside the gym.
How to track member fitness challenge results?
While some virtual challenge formats are run in dedicated apps and fitness trackers, you can also use your gym management software to help your members track their goals. Being able to track your goals is a game-changer!
Image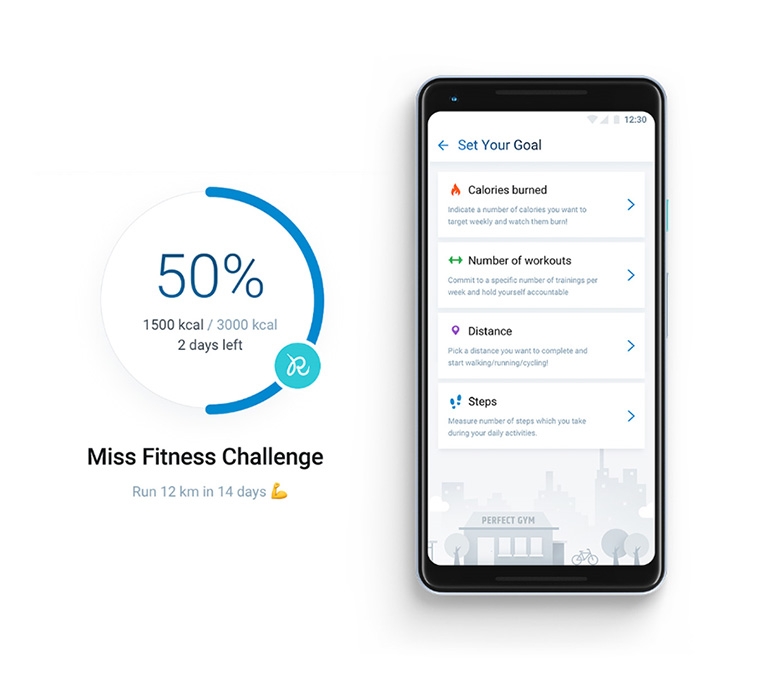 Perfect Gym's mobile app comes with a goal-tracking module acting as a simple platform to link their goal-tracking to specific activities both within your club and outside your doors.
Using data from the PG mobile and your clients' other personal devices, your members can now set and pursue their fitness goals, all in one convenient place.
The user mobile app should:
be easy to set up
connect with tracking apps, equipment apps, and other devices
give you the option to market your challenge to your club members with push notifications and personalized campaigns
synced directly with your club management software
Conclusion
Virtual fitness challenges can help your members achieve their goals and move more, both in and out of your club. Make sure your virtual challenge formats are inclusive and formed with SMART goals in mind. For longer ones, it's key to keep them sustainable so that there's no danger of over-committing. Make sure to leverage the power of goal tracking in your member app.
It's time to start planning your next challenge!
Cover image source: Pexels