Understanding the trends behind the highs and lows of gym peak times gives you the opportunity to work on the profitability of your facility all year round.
In this article, we look at research on when the gym is least busy. We also analyze peak times, group fitness classes, and give you actionable advice on how to encourage your members to go to the gym (and keep coming!).  
When is the Gym Least Busy? Peak Hours Explained
When looking at commercial gym attendance trends, you can observe: 
Daily peaks (i.e the morning rush right before work, mid-day or around lunchtime, or during the 5 PM rush hour)
Weekly trends (i.e. Mondays, Sundays, the weekend, etc.)
Annual gym visitation patterns (most gyms experience a surge of new members at the beginning of January which is consistent with the New Year's Resolutions)
Bear in mind this is only relevant to commercial gyms as college gyms and other facilities have their own peak hours.
Let's now look at the daily and weekly trends regarding the busiest time at the gym when most people do their workouts. 
Daily and Weekly Visitation Patterns. Is Late Afternoon Still the Best?
Most gyms are packed in the early morning because for most people, it's the only way to fit a workout into their daily work schedule. The typical commercial gym will likely see a second (though smaller) rush around lunch hour, and most gyms are typically the busiest between 4 PM and 7 PM.
So, when is the gym least busy? 
Based on Meccamino research analyzing 24/7 gyms in Melbourne across 18 months, the gym is least busy Monday to Sunday at night and early in the morning - between 12 AM and 5 AM. Monday mornings are popular for many people who want to start off their week on the right foot.
Meccamino's data shows that the busiest times at the gym are as follows: 
The late afternoon on Monday – Thursday: 4 PM – 7 PM
Friday: 4 PM – 5 PM (Friday nights aren't that popular though)
Saturday: 10 AM – 11 AM
Image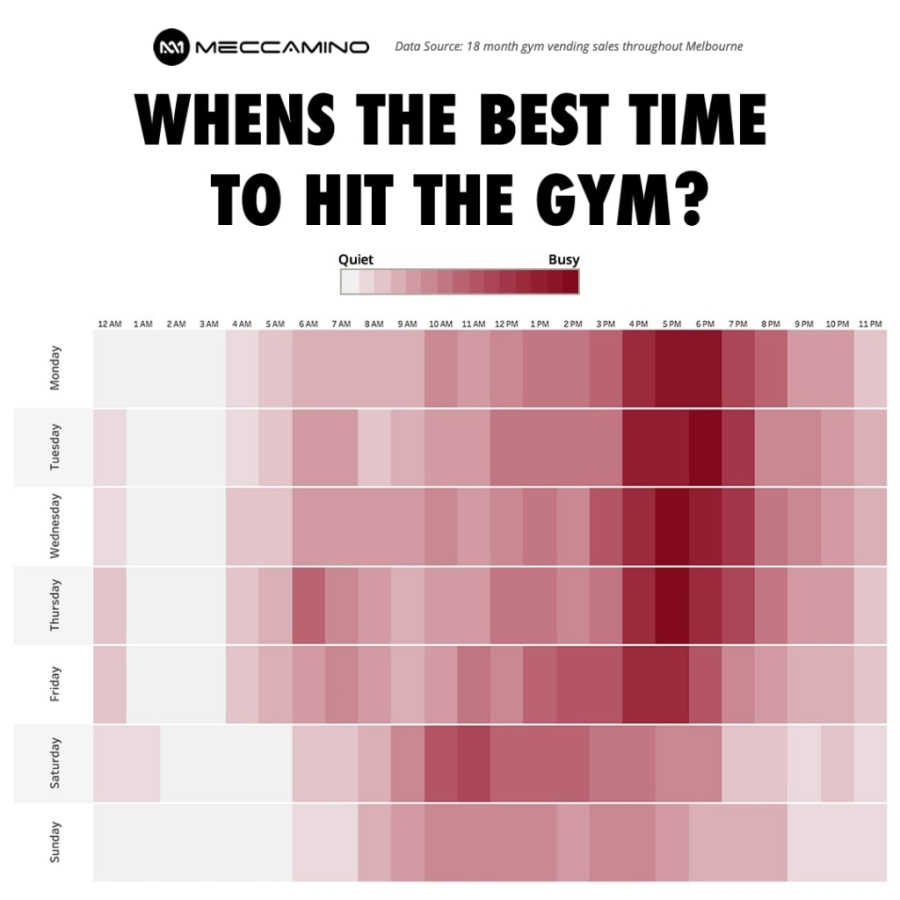 Source: Meccamino
Some people hate crowded gyms so much (ever queued up to the squat rack?) that they deliberately choose quiet times to work out - for example before or after the late morning rush. That's because they want to get a good workout in and take advantage of the space and equipment when it's empty. They aren't going to the gym to wait in line to do pull-ups or bench press. They just want to get a good sweat on and carry on with their lives outside of their workouts.
Weekends are a great equalizer for most people with busy working schedules or family life. On the weekend, Saturday mornings tend to be the busiest as more people prefer to exercise early in the morning and get their well-deserved rest throughout the weekend.
Annual Visitation Patterns: The Crowded Gym Time
Gym membership typically ramps up in January, but to what extent exactly? According to IHRSA research, "more than 12 percent of gym members join in January, compared to an average of 8.3 percent per month for the full year." 
Sadly, intentions fade quickly and 80% of January joiners will churn within 6 months. Improving retention is the #1 place where you can make the most impact on your revenue.  
What Factors Play a Part in How Busy Commercial Gyms Are?
The factors affecting how quiet a gym are:
Member behavior patterns
Facility-related factors
Factors Influencing Gym Member Behavior Patterns
Some hours are typically busier than others as the majority of gym-goers have the traditional 9-5 job schedule which dictates when they sleep, eat, spend time with their families, and finally then they work out. 
Other factors influencing your member behavior are as follows: 
Their daily commute - remote/hybrid work is the new norm for many 
Chronotype - it makes a huge difference if you're a morning person or are more active at night. The four most common chronotypes are: morning lark, midnight owl, hummingbird, and bimodal
How confident they feel in the gym environment - especially if they're new joiners, don't know how to use the equipment, or want to lose weight
Group classes availability and schedule (especially for those using specialized equipment like trampoline or barre)
Equipment availability (i.e. lifting platforms, boxing bags, or the power rack)
How much they're willing to spend on their membership
Facility-related Factors Affecting Busiest Gym Times
While some of these overlap with the member-related factors, let's take a closer look at factors influencing when the gym is least busy. 
Location, including the proximity to offices, residential areas, or other amenities
Opening times (both during the week and on the weekends)
Membership pricing structure 
Customer service
Equipment availability
Locker availability
Personal training options
Image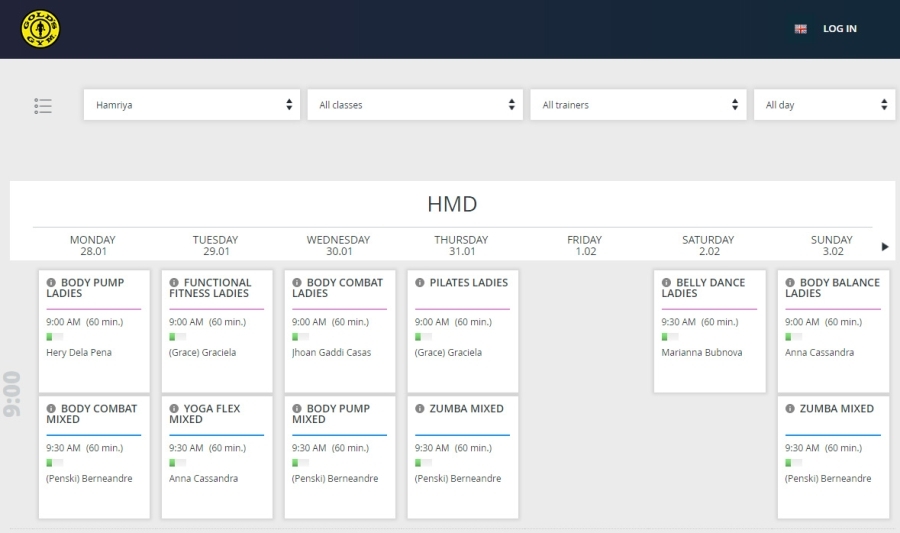 Additional amenities (such as saunas, tanning beds, or post-workout shakes and snacks)
And finally, your sales & marketing effectiveness
How important are these factors exactly? Data from the Murphy Research State of Our Health Syndicated Tracker 2021 shows that gym location comes first with a whopping 47%, followed by equipment, low membership fees, atmosphere, and cleanliness. 
How to Ensure Your Gym isn't Empty? 4 Proven Tactics 
While knowing the weekly and annual trends is useful, nothing beats understanding when the quiet time is for your facility specifically. This way, you can engage members to come in during those times. 
Having an all-in-one gym management system like Perfect Gym can help you understand and prepare for the quiet hours at your gym. Managing quiet times can be tricky and if unaddressed, can lead to significant revenue losses.
Introduce Mandatory Class Bookings
Image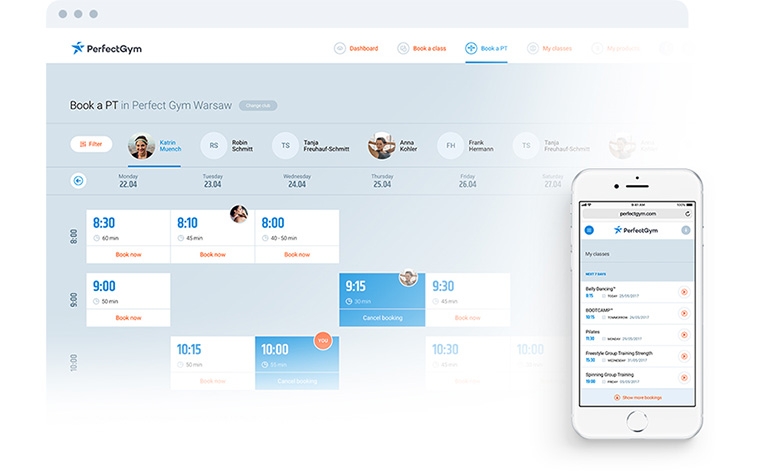 Group classes come with great motivational and social benefits for their participants. They can also prove to be a great tool for you to attract and engage your members. 
However, half-empty classes and constant cancellations negatively impact your ROI. That's where capacity management features, combined with automated class reminders are extremely helpful. 
Mandatory bookings allow you to maximize the potential of your classes and keep member frustration low. You can send activating campaigns to fill your facilities, offer last-minute promotions, or give away vouchers to encourage bookings.
As you introduce mandatory bookings, keep in mind that removing obstacles for your members is key. After all, you don't want to give your members excuses to not work out but motivate them to exercise instead.
Here's an example of how streamlining the member experience can maximize class attendance.  A chain of boutique-style clubs Harder increased their class attendance by 14% with the Perfect Gym mobile app.
Image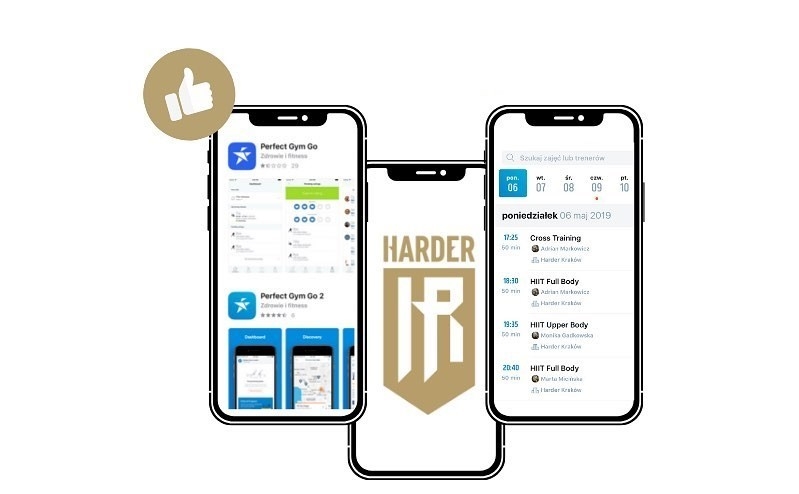 Previously, members on the class reserve list would get emails notifying them of newly available spots. However, most users failed to check their email early enough, resulting in 55-65% class attendance. After engaging 100% of their active members to use the mobile up with QR code entry, Harder started using push in-app notifications on freed-up spots. They also made canceling class bookings easier. This resulted in a 14% increase in class attendance overall (1410 people).
Read Harder's success story with Perfect Gym software in full here.
2. Promote Your Gym to Acquire New Members and Motivate Existing Ones
Utilize quiet time to plan your promotional schedule for the entire year. Make sure to plan early in the year and schedule your activities based on the seasonality of fitness. Design custom campaigns for your members based on their fitness habits and be sure to look for ways to address how these habits have changed since the outburst of COVID-19.  Example?
ClassPass data shows that "on commuting days, professionals are 2.5x as likely to visit a gym they have been to before" and on the days they're working from home, they're 2x as likely to visit a new studio or class. This is excellent news for fitness companies trying to attract new customers, especially during the week.
The quiet season is also a great time to work on diversifying your member base by introducing new forms of activity, nutritional workshops, or events. 
Keep in mind that it's not enough to get new leads, you also need to work on engaging and motivating existing members to make sure your gym is busy. Pro tip: you can do that with automated group classes reminders, personalized messages, and promotions on the Perfect Gym Mobile App. 
Image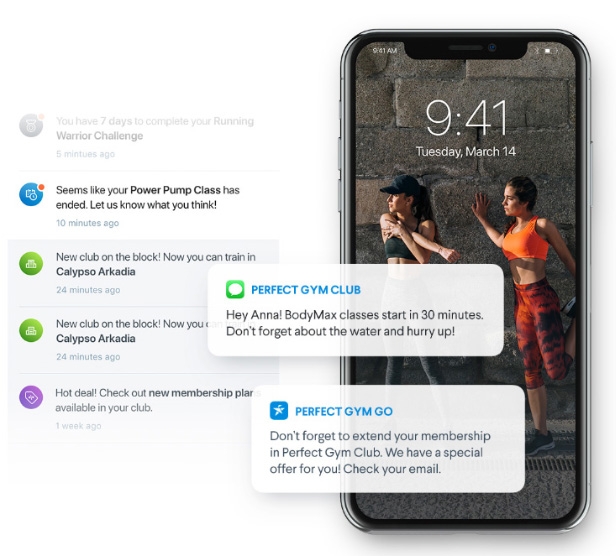 Promoting your gym comes in all shapes and sizes:
build and retain an audience on social media
promote your user-generated content - this is the most authentic content which typically resonates with your users
invest in your own digital content
try targeted advertising
consider working with fitness professionals to promote gym etiquette, present harder exercises, and alternative exercises
organize contests
share success stories of your members
experiment with extended trials
diversify your offer to reach a wider audience
introduce enticing lead magnets such as free fitness assessments for newcomers, complimentary group classes pass for a given time period (i.e. when they're less crowded), a free personal trainer consult, or a discount on the workout plan
introduce group discounts for businesses 
Image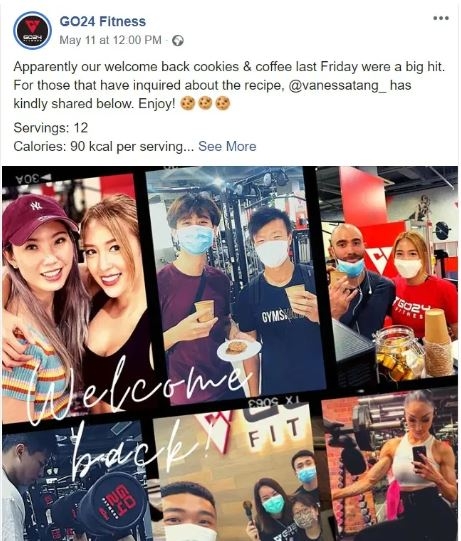 3. Use Real-time Access Control Data
Without a doubt, the fitness industry is going through a digital transformation. To keep up with the expectations of gym members, fitness businesses need to use the data to see live insights regarding their clubs. This allows them to focus on particular gyms during a given time period. 
While knowing the weekly and seasonal trends is useful, nothing beats real-time access control data to understand when exactly your facility gets busy and when it's empty. Perfect Gym Facility Booking gives you advanced insights into your gym.
Image
4. Combat Member Drop-off
Remember the 80% drop-off rate for January joiners? Take the time to analyze your new member onboarding - are you doing all it takes to nurture their sudden interest in fitness? Are your staff welcoming and helpful? Are there enough beginner classes available for those who set foot in the gym for the first time? 
50% of Americans suffer from gymtimidation, which shows you exactly how important it is for your new members to feel welcome and have a stress-free workout.  Most people go to the gym to feel good and get in the best shape, but for some, getting started can be really stressful. Emphasize the importance of good form, nutrition, and a reasonable workout time with plenty of rest time to start off on a great foot and really get a positive response from your members.
The secret to making most people feel safe is facilitating social connections. ClassPass data shows that people are 45% likely to stay consistent if they take a class at the gym with a friend. Referral points or special packages for couples and friends are a great way to capitalize on this trend.
With all your member attendance data stored in club management software, motivating and engaging your gym members is much more effective.
Conclusion
Managing quiet times at your gym can be tricky both throughout the week and throughout the year. With access to the right data and the right features, it's much easier to understand busy times at your gym and act on them. After all, you can have all the equipment but if nobody is using it, you're losing money.
With Perfect Gym Software, there are a ton of ways you can re-engage and motivate your gym members to work out.