You probably know how this customer journey goes: a prospect walks into your fitness club, grabs a guest pass, works out for an hour, leaves and never comes back. 
The first question you may want to ask is: why didn't they come back? 
But the real first question you should be asking is: did anyone follow up with this prospect?
What many tend to neglect on the business strategy side of gym management, is that fitness facilities are no different than any other client-serving businesses. Marketing and sales operations are crucial for continual growth of your facility and ultimately your business. Especially considering the industry-wide problem of client retention, consistent efforts to acquire new clients is necessary for any club's success.
Compared to the large amount of work that goes into the daily operations of a fitness facility, additional sales and marketing initiatives tend to be an afterthought. When fitness facilities do launch marketing campaigns, they are seldom optimized.  
Cue: the need a CRM tailor made for the fitness industry. 
Let's face it: hundreds or thousands of prospective new clients come through your club each year. Even with limited staff or resources, the proper tool can be the difference maker in turning these prospects into full time members. When you're able to streamline that process in an organized and strategic way with your marketing and sales department, everybody wins. 
What Distinguishes a CRM for the Fitness Industry
With countless CRM tools on the market, what distinguishes one from the other? Especially considering the unique needs of fitness clubs for client acquisition, an effective CRM needs to be more sophisticated than typical CRMs designed for client-facing businesses. Fitness clubs differs from other business-to-consumer (B2C) models in that they have the ultimate goal of acquiring consistent clients, not one-time purchasers.
Most B2C industries that utilize CRMs predicate their business models on making occasional or infrequent sales to customers, such as: 
Hotels
Retailers
Car dealerships
Airlines. 
Often times, their customer acquisition models ends after just one sale. Therefore, most CRM tools designed for B2C businesses lack the complexity that fitness facilities need for the lifecycle of their customer acquisition.
Fitness facilities follow the opposite business model: they typically rely on subscription-based or repeat purchases; they need a platform that can manage customer relations that can turn one-time club visitors into long-term members. 

This CRM must be able to store every interaction consumers have with the facility, collecting data that can be used to entice long-term sales. Every new lead that should be tracked with member-specific definitions according to your club. Since every club offers different membership options or structures, CRMs need to accomodate for any unique individual membership options that clubs can offer.
Customer Journey with CRM
Adding a Lead
When potential new clients make contact with your facility in any way (online, in-person, guest pass), they will be easily registered into your management system as Contacts.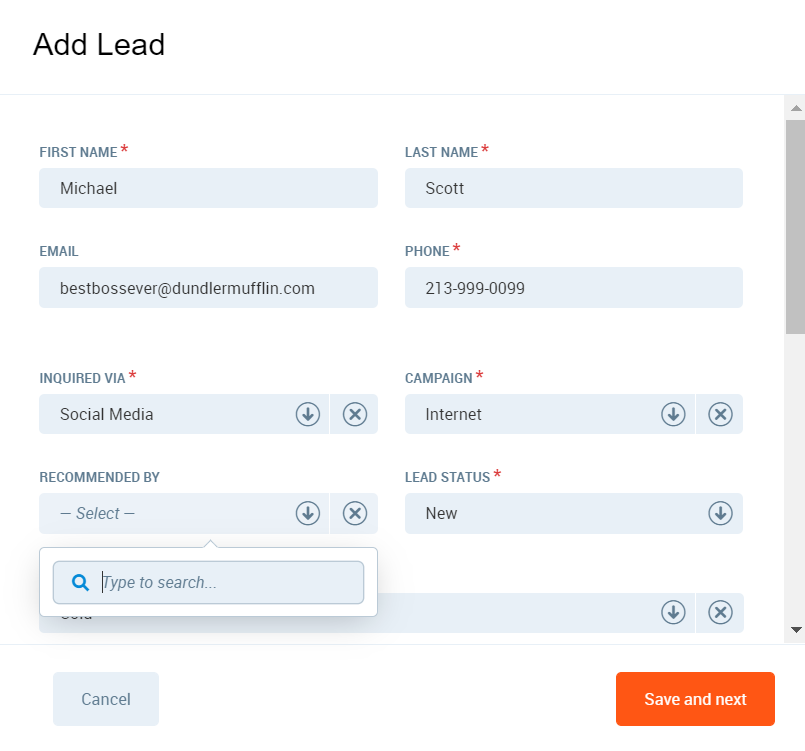 With a CRM, the lead that walks in to your gym gets registered in the Point-of-sale system, then passed to the CRM as a new contact, ready to be followed-up with. For marketing purposes, the campaign field allows your sales representative to attribute a lead with the relevant source responsible.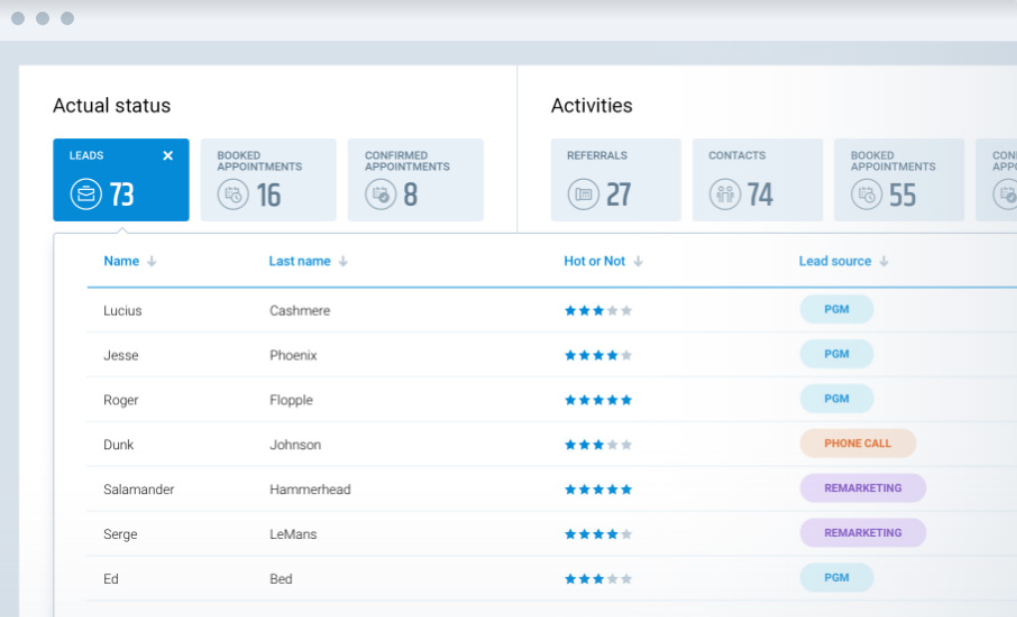 After the lead is added, maintaining follow-up correspondence can be seamlessly tracked through his or her member profile. Message history will reveal all appointments, calls, notes, etc. that were carried out between the lead and representative.
Follow-up
So if you had a CRM when the prospect came in or registered on your client portal, your sales team would have immediately followed up not only with a call a few days after their work out, but also an automated email directing them on how to sign up for the club. 
Maybe he doesn't want to sign-up immediately. No problem. Your sales reps can document the call, rate the client's interest, and schedule a follow-up call or email for the future.
The beauty of the CRM is in the details: any new lead can be labelled by specific definitions and all outreach or communication between staff and the lead saved. This data can also be easily exported into CSV files. 
Typically, definitions for prospective clients for fitness clubs will fall between the terms lead, guest, and member. These CRM definitions needs to be flexible enough for customization: fitness facilities need to tailor them to account for the wide range of access rules, contracts, or membership options utilized by their specific club. 

Qualified leads also can be organized by client activity, for example by: number of guest passes used, week long membership, or overall number of visits. They can also be characterized by your gym's diverse contract options between guests and members: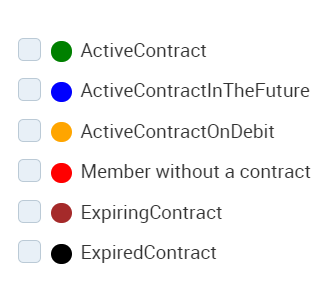 After the sale is made and the status of the client is officially changed in both the CRM and management membership database. Additionally, you can still attribute relevant data to help nurture future sales campaign. For example, converted sales can be cataloged based on marketing source or contract type. All of this information can also be seen at a glance through correlating dashboard widgets.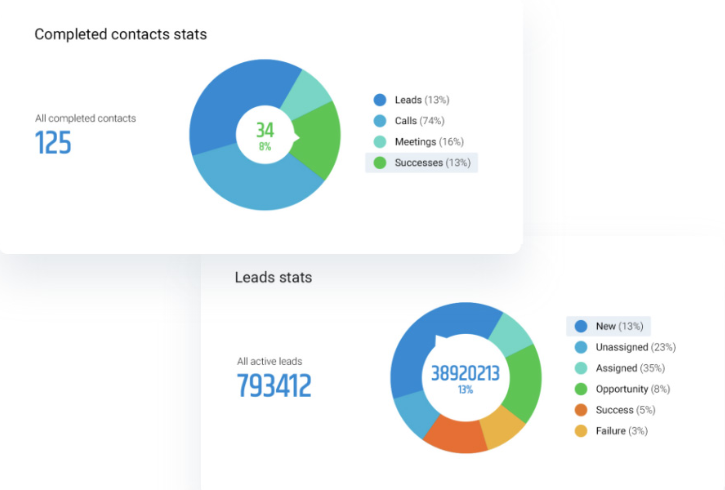 Upsell 
Once a lead is converted and the sale is secured, you now open your facility to a new range of revenue driving opportunities through upselling. These opportunities can range dramatically between clubs, but typically revolve around add-on purchases like personal training, food or beverages, merchandise, or health supplements. Inventory of secondary spend products is easily accounted for while member profiles can track customer purchase history and patterns.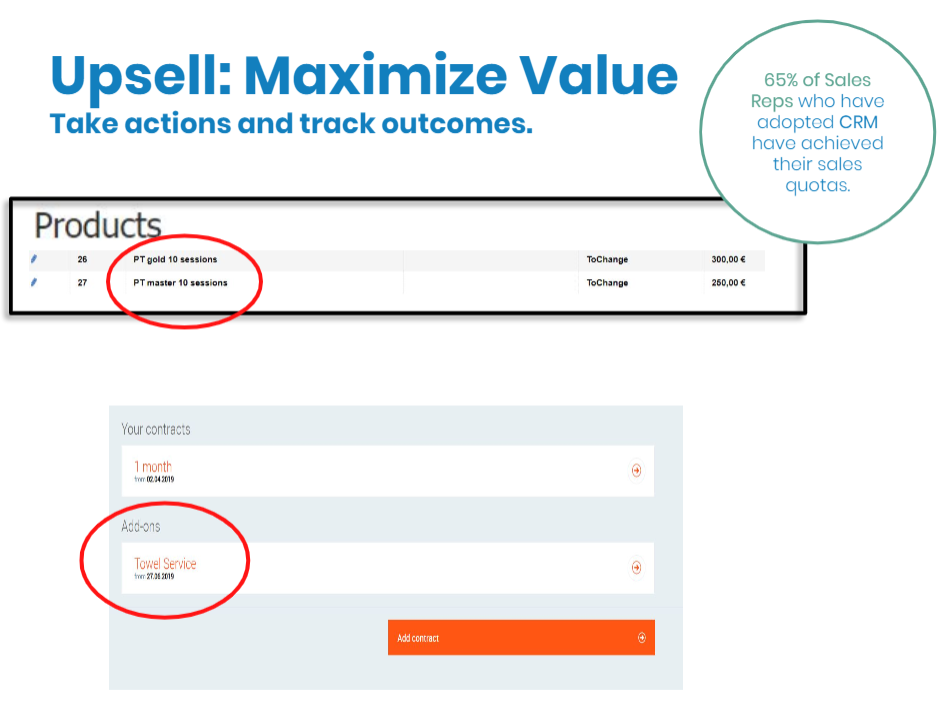 In addition to upselling products alone, you can also take advantage of opportunities that boost lifetime revenue per member. You can offer add-on features to memberships, like access to services like spa or pool, or upgrade contracts to include more exclusive fitness classes. This can also include admittance to club-specific add-ons, events, classes. Check-in to see if you can boost lifetime revenue
Renewal
As the member's contract progresses, a CRM allows staff and employees to stay on top of contract renewal periods. This can include either renewing a contract or making concerted efforts to upsell that push the client to opt for a better contract. This stage of the upselling process can similarly be monitored in member notes and opportunities within the CRM.
Operational Benefits: A CRM built in your Management Platform
Set & Measure KPIs
As mentioned before, the stress of operating a fitness club day in and day out tends to take priority over sales and marketing. Not only do these initiatives receive less attention from management, but "sales teams" are often limited, or just general employees balancing marketing and sales with their many other duties at fitness facilities.
When potential clients come in, marketing data regarding how or where they learned about your club is often lost in the scuffle of registering this guest or creating a day pass. Fitness facilities also tend to focus on the immediate response when they launch  promotions instead of analyzing their impact over time or consistently following up with potential leads. When clubs gain contact information from these new leads, it does not guarantee that they are being consistently followed up with.
In terms of managing the sales process, an integrated CRM tool provides clear traceable actions and data for management to keep tabs on sales activities and lead status. Sales duties are simplified by delegating tasks to specific employees, keeping them accountable and motivated to bring in more sales. This clear comprehensive system allows staff to stay on top of their sales duties. The platform provides live updates on leads and backlogs of communication records.

Not only will you have direct access to sales results by salesperson, but you can also check their calendars to see how many leads they're consistently following up with and have in the sales pipeline.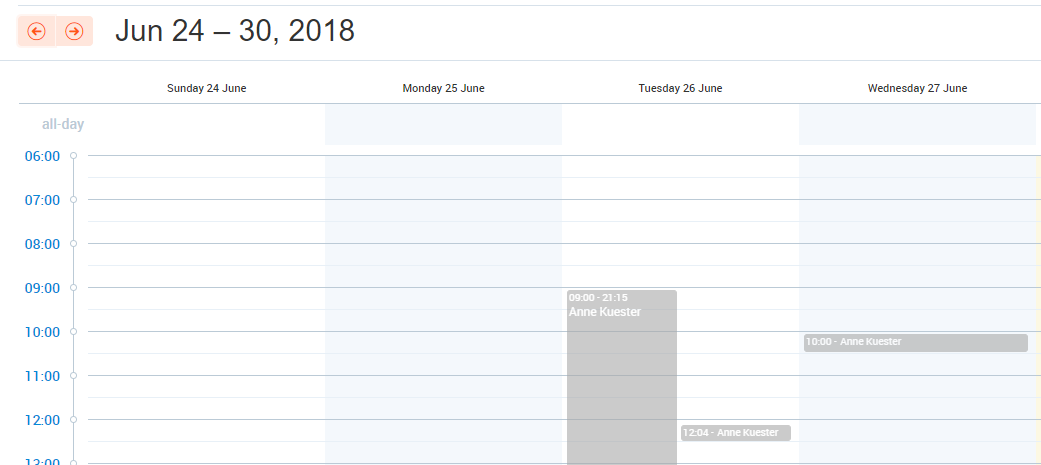 Sales Commissions: Reporting and Tabs on Sales
You can monitor the success and output of each sales rep directly in your Dashboard as its synced with the CRM. Reporting is easily simplified through consultant sales metrics: 

You can set up commissions for your sales team as well. These can be done either by:
a percentage of the contract value
a fixed rate for each contract sold
a fixed rate for every contract sold after a certain amount of contracts have been sold
a percentage of total sales after a certain amount of contracts have been sold
Additionally, a CRM integrated with your management software preserves data quality and accountability of vital member details. Using a third party CRM or decentralized tools to manage a fitness club often leads to administrational headaches. Data can easily be lost between systems either through digital errors or physically transferring information.
This data, like marketing source, tends to fall through the cracks when businesses utilize various tools to run their operations. Marketing source can be added as a required field when new clients fill in their basic information upon their first visit to your club. This data can then easily be analyzed for management to make informed decisions when devising future marketing campaigns. 
Management Benefits of In-House CRM
Utilizing a CRM for that seamlessly integrates with your management software offers a wealth of benefits:
Assign leads and tasks to specific staff members to ensure validated follow-up communication
Comprehensive dashboard for management to oversee the full scope of sales process (from first contact with lead to final status)
Automatic transfer of client information from CRM to Perfect Gym Manager upon becoming a member. 

A CRM built into your management software provides the framework for an easy process between transitioning a prospect to a member in your client database. This simple, yet crucial, step eases the most important part of the client acquisition process: making the sale. 
In the digital age, modern consumers are drawn to, or even expect, convenient and efficient service from the businesses they interact with. In fact, many consumers report that extensive or complicated sign up procedures alone can deter them from using a particular service.
The simple transfer of client data from CRM to management database ensures minimized effort from both the staff and customers, eliminating the burden of paperwork that comes with new membership procedures.
Final Thoughts
Ultimately, an in-house CRM will contribute much more than increased engagement with customer acquisition channels: it will fuel your member conversion rates while enhancing your customer perceptions of your club and brand. 
If you would like to know more about our new and improved CRM 2.0 module, please request a demo. 
Always be closing sales team!