Knowing your members better can help you better match services to their needs, thus generating happier customers, more referrals, and higher brand loyalty to your fitness club.
But let's face it, people don't exactly jump for joy when they hear the word 'survey'. For good reason too. Surveys and questionnaires, for the most part, are boring and tedious tasks for people. However, your fitness questionnaires don't have to follow suit. 
This blog post will give you example questions and tips for:
New fitness club member fitness surveys
General feedback gym surveys
Fitness goal survey
Membership cancellation questionnaires 
Fitness class instructor evaluations
Fitness market research surveys
One-question survey types
Image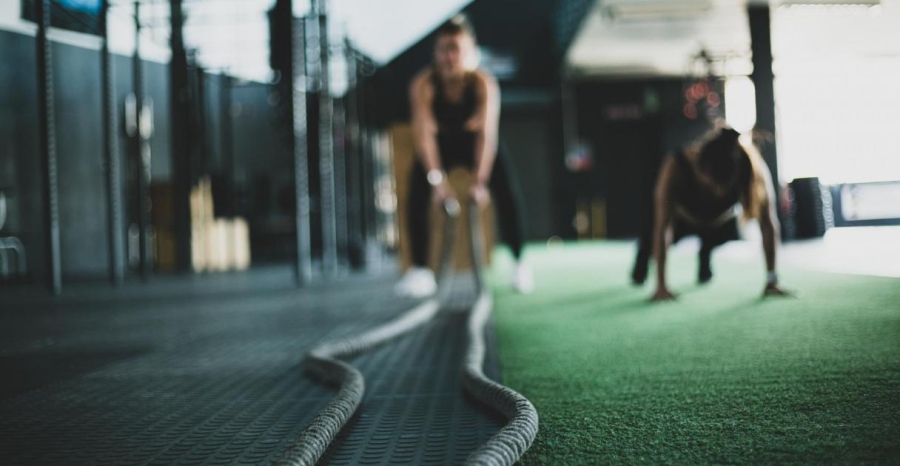 New Member Health and Fitness Surveys 
Gym sign-up surveys are a wonderful way to get to know the shiny new members who join your fitness club. With this health and fitness survey, you can fill in any unknown information about them to build a better demographic profile for your club management system. Remember that by asking the right and relevant fitness survey questions can win your member's hearts.
The benefit of this type of health and fitness survey is two-fold. First, it will help you market to your gym members better with more relevant push notifications and emails. And second, you can discover more about the kind of people who are coming into your gym, how they found out about it and why. 
Are they there because of discounted contracts? The location? Or your great customer service? 
There's no harm in finding out what people like about you. Monopolize on it!
Example Questions for a New Fitness Club Member Fitness Questionnaire
We're super excited that you're joining our Perfect Gym fitness club. We'd like to know more about how you came to us and what we can do to help you live a healthier lifestyle. Please take a couple of minutes to answer a few questions. 
How did you hear about Perfect Gym?
What is your top reason for joining us today?
Do you have any specific fitness goals for this year? If so, please list them.
How long have you been using a gym for?
Who was your gym provider before us?
Why did you decide to leave them?
Do you prefer AM workouts or PM workouts?
Do you prefer group classes or individual training?
What type of equipment do you enjoy working out with?
Would you like to schedule a free fitness consultation with one of our trainers?
Image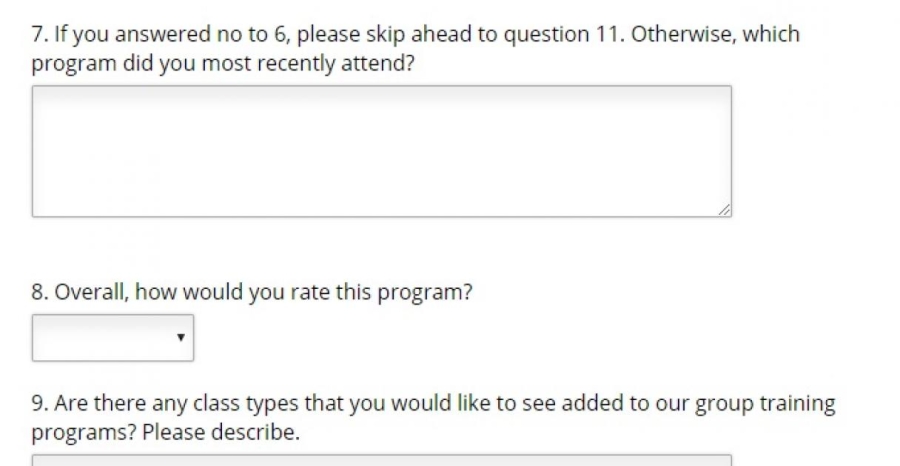 Pro Tip: Before you start writing your health and fitness survey you need to decide on what type of data you want to source, as that will determine how you phrase your fitness questionnaire. Open questions will elicit qualitative answers (rich, non-binary, written answers) and closed questions will give you lots of quantitative responses (answers you can count or group easily and can translate into a numeric value easily). 
The type of fitness questionnaire you create depends entirely on the data you want to collect. 
For example:
How do you feel about Perfect gym?
Please describe here…
Or…
On a scale of 1-5 (with 1 being the worst and 5 the best) how well does Perfect gym meet your fitness needs?
1 - Terrible    2 - You do somethings well, but generally doesn't have what I need    3 - It's okay for me, I don't think about it much    4 - Pretty well        5 - Fantastically
Having a mix of these is best. Too much of one and the survey becomes either too much hard work or generates 'autopilot' responses.
General Feedback Gym Survey Questions 
As a fitness club owner sales are everything, which makes it easy to focus your efforts on new and potential members for your gym. However, this can also leave the regular patrons who frequent your fitness club slightly neglected. 
Sending out a general feedback form template to all your members presents a great opportunity to gather key fitness data about your gym, as well as let your long term club members know that their input is valuable. 
A significant advantage of this is reducing churn when a promotional contract end date is looming at your club. According to Creditdonkey.com, only about 18 percent of people who buy memberships use them consistently, which means over half of your members simply might never renew with you.
A well-placed feedback survey is a chance for you to interact with your members, gauge how happy they are with your facility and service and make changes to encourage more gym visits.
Image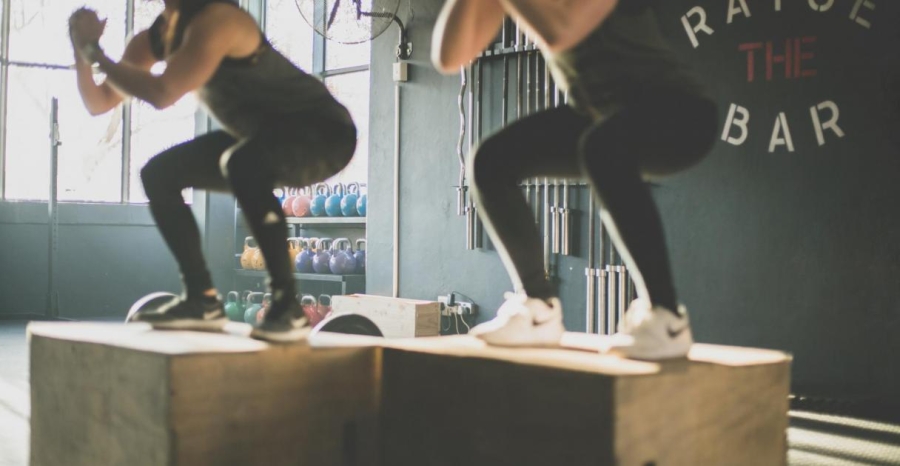 Example Questions for a Fitness Club General Feedback Survey 
We know we can do better, let us know where we should start! Please take 6 minutes to fill out this 13 questioned feedback form for Perfect Gym.
If you could see our club invest in one change what would it be?
How happy are you with our online facilities, such as emails, push notifications and mobile app and payment service?
How happy are you with our gym equipment facilities?
On a scale of 1-10, please rate the following in terms of satisfaction
Cleanliness of Gym equipment
Cleanliness of changing room
Cleanliness of bathrooms
Parking facilities 
Locker room facilities
How often do you come to Perfect Gym in a week?
How would you rate the customer service of Perfect gym?
What do you need to be able to work out more consistently? 
How would you rate the fitness knowledge of our team?
Please add any comments you think are appropriate
Pro Tip: Remember to put the number of questions at the top of the survey and add a time estimate for how long it will take to complete the survey questions to manage your members' expectations beforehand. 
When people choose to commit this time, they are more likely to complete the health and fitness survey fully, rather than abandon it halfway through due to 'survey fatigue.' 
However, if your survey is particularly long, you could add a small incentive, such as a free protein bar or discount on a special facility or class to encourage more responses.
Image
Fitness Goals Questionnaire
Your members bought a gym pass for a reason and most have a particular goal in mind that is motivating them to your doorstep. According to a 2012 IHRSA trend report, 50% of members joined their gym to lose weight, the other half joined for other reasons such as, to maintain their weight or enjoy social aspects of the gym.
As a gym owner, sending out a fitness questionnaire to your members shows them you are proactively reaching out and helping them achieve their hard-earned fitness targets, which will go a long way to promoting loyalty to your brand.
It will also show you some emerging trends among your customers. Maybe you realize there is a significant number training for Tough Mudder at your gym, in which case you might want to think about setting up a gym challenge. 
The American Society of Training and Development (ASTD) did a study on accountability and found that people have a 65% chance of completing a fitness goal if they admit it to someone. Knowing what incentivizes your members allows you to empower them to do better. 
Example Questions for a Fitness Goals Assessment 
Here at Perfect Gym, we want to help you reach your fitness goals, whatever they may be. To do that we'd like to understand more about them so we can give you the tools to achieve them. 
What are your fitness, health or wellbeing goals for 2019? (If none, please go to the next question)
What is behind your motivation to work out?
What types of exercises do you gravitate to when you work out?
What is your current weight?
What is your height?
Do you prefer classes or independent workouts?
How many times a week do you go to the gym?
How long do you exercise for per workout? 
What does your routine workout look like?
What motivates you most when you work out?
When did you set your fitness goal?
Are you able to eat 5 portions of fruit and/or vegetables each day?
Do you take fitness supplements?
What would you say is your biggest obstacle for reaching your fitness goals?
Image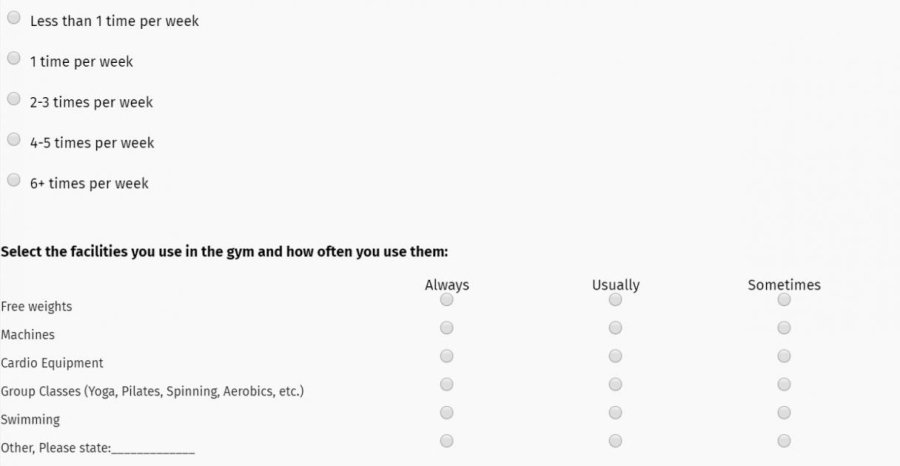 Pro Tip: Fitness questionnaires created with goal evaluations in mind can be quite a sensitive topic for people, which means members might feel pressured to lie on your survey, thus corrupting the data you gather. Asking people to answer survey questions like this requires some tact. Try to strike the right tone of understanding to encourage people to engage with your questions fully. 
Fitness Instructor Evaluations
Like it or not, the class instructors you choose to hire will be the most human way your members interact with your fitness brand. Therefore, it is important to ask members about those experiences. No doubt you have hired specialist athletes, but how are their social skills?
Learn what can be done to make your classes better and fix the issues that may bring down your brand. 
Example Questions for a Fitness Class Instructor Survey
Did we do a good job today? Let us know about your recent class instructor experience, your feedback is invaluable. 
What fitness class did you attend (name date and time)?
Were you able to comfortably work out in the space given to you?
Please give the name of your instructor
How many times have you attended this class before?
Were you physically able to keep up with the intensity of the class?
Did your instructor help motivate you?
Did you feel you could ask questions to the instructor?
Were the exercise instructions clear and understandable?
Were there exercise alternatives given (for people who needed a lower impact version of exercise)?
Did the instructor help out struggling members?
What was your favorite part of the class?
What could be improved?
Please add any other thoughts you may have.
Pro tip: When it comes to consumer behavior, you can bet that convenience is king 98% of the time. Therefore when curating your survey questions you should be making them clear and concise, so answering is a no-fuss affair. 
Image

Fitness Membership Cancellation Survey
It's never good news when a member decides to leave your club. According to a study by Market Force, 25% of gym members are not happy with their health clubs. So when a member does decide to leave the least you can do is find out the reason why - and quickly, too.    Exit questionnaires can help you to pinpoint the major culprit for your gym's low retention rate and if there is a recurring theme for the people who are opting out. Maybe the reason for your member churn is out of your control, but maybe it isn't. The best way to find out is to ask. 
Example Questions for a Fitness Club Exit Survey
We're sorry you're leaving us. Please take this short survey to share your thoughts on how we can improve in the future. (Fill time 5 minutes)
What is the main reason for leaving Perfect Gym today?
Why did you decide to join the club?
Do you have any feedback for our club managers?
In relation to other clubs you've been a part of, how was our customer service?
What was the best part of experiencing Perfect Gym's club?
What was the worse part?
Would you join another Perfect Gym in another location?
Based on your experience with us would you recommend Perfect Gym to a friend?
Pro Tip: Exit questionnaires are time-sensitive, so delivering questions and gathering back answers quickly is paramount. Try to hand your member the exit survey while they are cancelling their contract, as it allows them to put down their feedback while it is still fresh. You can integrate it into the cancellation process on your fitness club's client portal if it allows them to cancel online. 
Image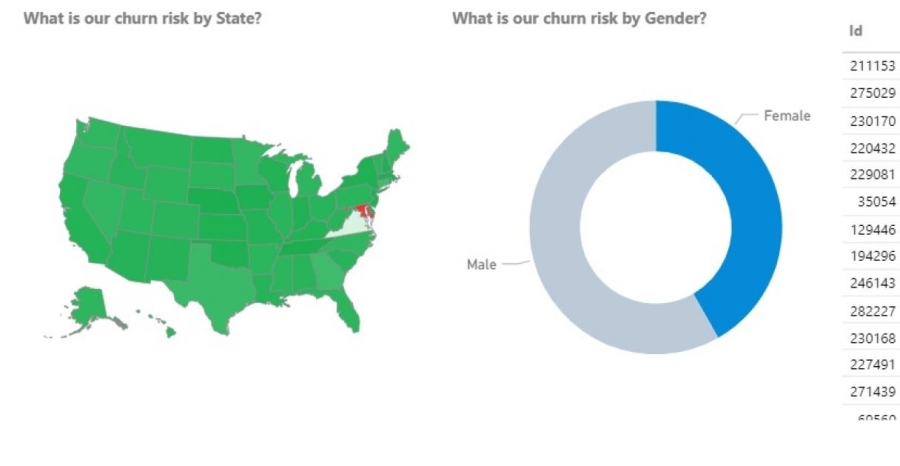 Fitness Industry Market Research Survey
If you're looking to grow your fitness business, then fitness industry market research on your next venture needs to happen first.
Market research questionnaires provide really invaluable data of the particular demographic you'd like to tap into for business next. 
And any successful business venture needs to start with some kind of information pool, whether you're looking to launch a new gym location, start a new class, grow your membership, or add another fitness product to your inventory, a market research questionnaire will set you up for success. 
There are two types of information you can gather in your fitness industry market research questionnaire. First, ensure to take demographic information to understand who you are reaching out to and also inquire about what is important fitness-wise to the people you're surveying, this will allow you to build a more 3-dimensional profile of who your next customer might be.
Image
Example Questions for Fitness Market Research
We are looking to open a new gym in your location, please fill this quick survey so we can learn more about you and your fitness needs. 
When choosing a gym what is the biggest priority for you?
When would you come to the gym?
What work out classes are you most interested in?
What kind of gym equipment works best for you?
Do you take health supplements?  
How much would you spend on a gym membership?
What facilities would you expect for that price?
How do you commute to your current gym?
Have you worked with personal trainers before to reach your fitness goals?
What are your fitness goals?
What do you not enjoy about gyms?
What is your age?
What is your ethnicity?
Which area of Warsaw do you live in?
What is your gender?
What is your profession?
Please circle below the income bracket you fall into.
Pro tip: This area is a wide and varied field, which is why it is important to know the purpose of your market research beforehand, otherwise the answers you get back won't provide any real insight for you. 
What do you need to know about your members/potential members before launching a new product to them? Answer that first and then ensure your market research questions focuses in on that purpose. 
Also, in order to avoid any survey response bias, keep the demographic information toward the end of the questionnaire. Asking about such personal information at the start might influence how people craft responses as they expect they should behave according to their demographic. 
Image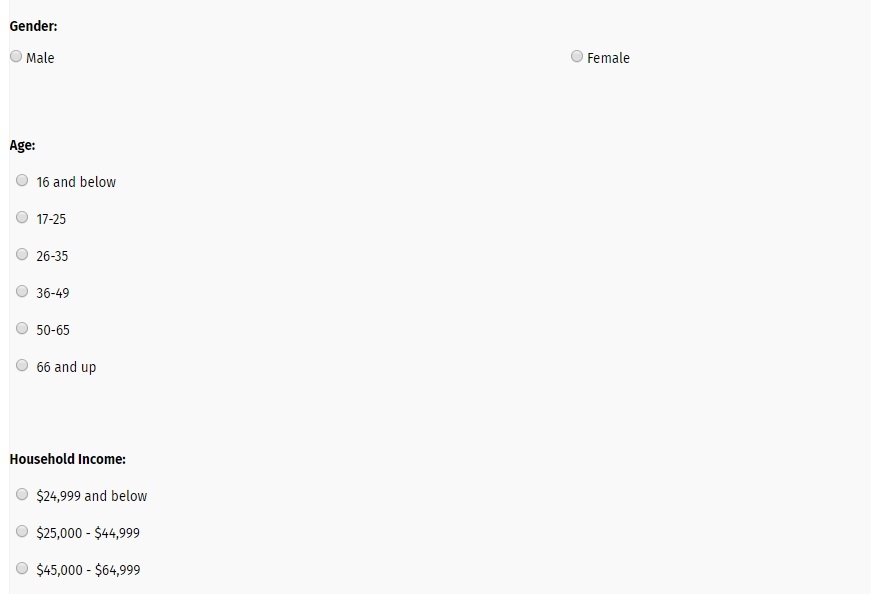 Survey Tools for Fitness Club Owners
Successful surveys are the ones that provide a great user experience for the member and also are intuitive for the club owner to navigate and read the resulting data.
After all, you have a million other things to do than manually enter 150 survey answers into a spreadsheet. Therefore, we have curated a list of the best free digital survey tools to access on the web. 
If your Club Management Software has an open API you can export data from your system into these tools easily and then export all the survey data back into your CMS.
Free Online Survey Tools
Survicate: For the free plan you get 50 responses a month, clear reports, and a data export option.
Image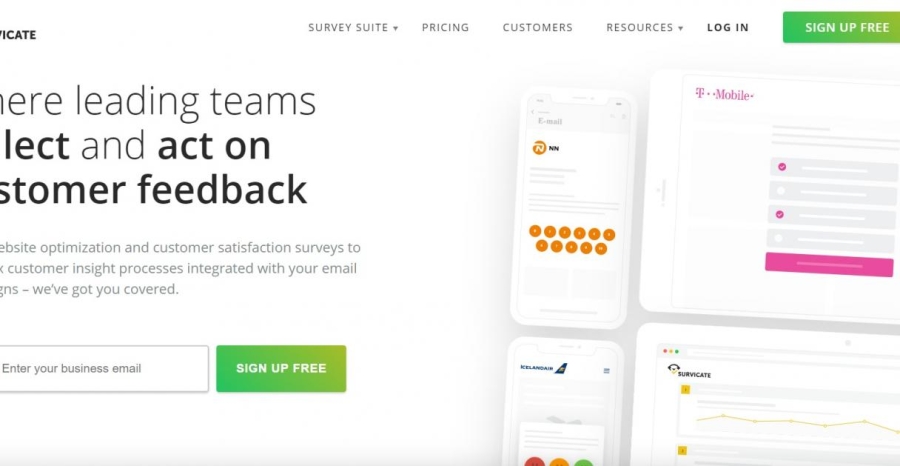 Google forms: Customizable forms, easy click and drop function, no limit on the number of questions and surveys you can build, all data is exportable.
Survey Monkey: Unlimited surveys but only 10 questions per survey allowed.
TypeForm: Unlimited responses, questions, and surveys, customizable questionnaires, data is exportable and it offers basic reporting. 
SurveyLegend: The free version only allows three surveys per account, however, you can ask unlimited questions and receive unlimited responses. Exporting data is a paid feature.
SurveyNuts: Quick set-up with unlimited responses on the free plan. However, there is no customizing the form and no exporting of data for free. 
One-Question Survey Types
There is also a whole rainbow of ways customer service questionnaires can be packaged. Here is a list of the most popular forms. 
Net Promoter Score (NPS)
Net promoter score, a one question survey where clients score how much they would promote your service. With this score, fitness club owners can assess what percentage of their members would refer or promote their gym to friends or family members. It's a quick and easy survey perfect for gyms and health clubs. 
Customer Effort Score (CES) 
Like NPS, it typically has one question which focuses on customer convenience. Eg. On a scale of 0-10, how much effort did you need to put into scheduling a Perfect Gym demo online? This survey gives great feedback concerning user experience and can help with product or offer design. 
Customer Satisfaction Score (CSAT) 
This score measures customer happiness after a significant stage in the online customer journey has been completed. With this you can track how satisfied your customer is when events like new membership sign-ups, complaint closing and contract changes happen.
Customer feedback terminal
A customer feedback terminal consists of 4 buttons that represent varying degrees of positive and negative emotions. And it gives an immediate, easy and specific response to a particular offline experience the customer has just had. These terminals have gained some success in airports where travellers can -in passing- inform managers about their experience. For fitness club owners, you can use them to map which areas of your facility produce customer happiness or not.
Image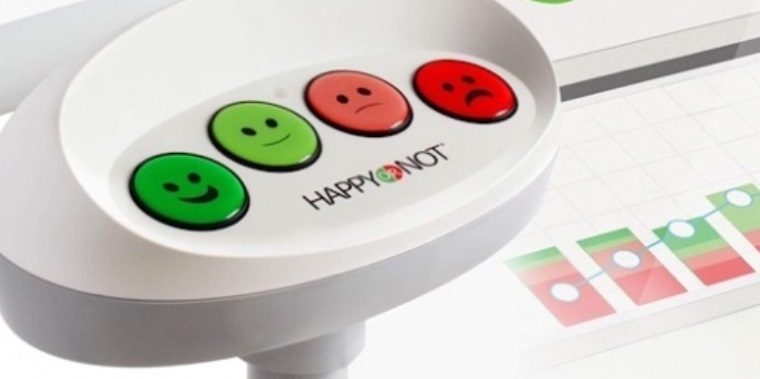 In a Nutshell…
Overall, fitness surveys can be gold when you'd like to identify a problem or grow your fitness club membership. However, there are many aspects to think about to ensure the data you gather is reliable and will serve the purpose you need it to. 
Keep it simple and specific and try to limit the number of questions you ask per health and fitness survey. This way your gym members will be motivated to give you clear feedback that you can then action in your club for maximum growth impact.