Whether you're a small gym or a large chain, gym member retention is a pivotal part of your business success. Sadly, the pandemic has thrown a spanner in the works for many club owners, dramatically altering the ways consumers think and behave when it comes to fitness.
Importance of gym member engagement strategy
The key benefits of creating the best possible customer experience to engage members are as follows:
Increase in revenue
Higher level satisfaction of your club members
Higher number of visits to your fitness studio or wellness center and/or higher group classes attendance
And ultimately, a higher percentage of your members achieve their fitness goals
Gym member engagement - impact on revenue
Let's talk about money. How exactly do loyal relationships translate into revenue? Research from Bain & Company shows that a 5% improvement in retention can increase your revenue from 25% to 95%!
Here's why:
a) your costs to serve existing customers decline (i.e. you've already the additional acquisition cost)
b) return customers tend to refer others
c) they're also more likely to pay a premium fee to stay with you rather than switch providers (be careful with this tactic though as some fitness businesses have aggressive poaching strategies)
d) member secondary spend increases up to an additional 50% after just 7 months - keep in mind that the average membership lasts 4.7 years!
Image
What inbound marketing can teach you about engaging your members
When it comes to keeping your members engaged, there's a lot you can learn from inbound marketers.
Inbound marketing relies on 3 main pillars:
Image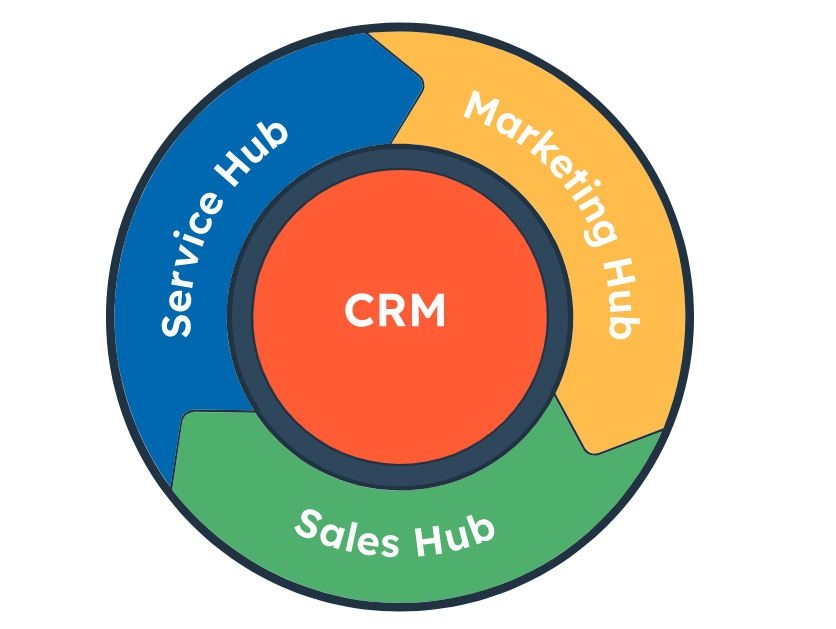 Source: HubSpot
- Attract - finding new audiences with valuable content such as blogs, videos, social media content, ads, etc.
- Engage - appealing to people's goals and showing that you can address their pain points to increase the likelihood to purchase. Tools typically used at this stage are email marketing, lead management, and marketing automation. Your goal at this stage is to turn prospects into customers.
- Delight - at this stage, you're focusing on turning your customers into promoters after they've already purchased from you. Key tools include marketing automation, email marketing, and community building.
The "Delight" stage is where you're fighting to retain your members and decrease your annual attrition rate. Sadly, this is exactly where most gym owners go wrong as they assume prioritizing new member acquisition is more important than helping existing members stay motivated.
This is likely where you've got the most room for improvement, and as Bain & Company research shows, where you have the biggest chance of increasing your revenue.
Bear in mind that the looming recession will likely make member retention even harder for the fitness industry, so you need to work extra hard and devote additional resources to ensure your paying customers stay with you.
Now, on to the best part - discover our actionable gym member engagement ideas designed to help you improve retention.
Top 15 gym member engagement ideas to experiment with
The aim of automating some of the activities and communications is to efficiently engage users at a low cost and at minimal time investment. As you grow your member base, it's virtually impossible to communicate efficiently without it.
The idea behind automating is not to remove human interaction, but rather to save time on correspondence so you can focus on your members where and when they need you.
Examples of gym marketing automation fostering member retention are:
Email, push notifications, and SMS alerts - with automation, you select who gets your messages, how often, and how they receive them. This way, you're able to keep your clients informed at the levels they desire - including payments, upcoming workout reminders, coupons, vouchers, and motivational messages

Image

Segmentation - dividing users by certain qualities or actions they take (or fail to take) to make communication personalized and more relevant
Smart campaigns - in gym marketing automation software, you create rules (such as "missed 2 classes" or "came to the gym 3 times this week") and automatically take actions for users who meet your preselected criteria. You can assign attributes to understand which campaigns are successful and optimize as you're constantly learning what works and what doesn't for your audience specifically
Re-engagement activities - these provide bursts of motivation for when people aren't coming. Reminding people of their goals can be the final push they're missing to get back to exercising
Personalization - to help your users establish an emotional connection with you and feel well taken care of
Push notifications - i.e. those notifying members on upcoming fitness classes, events, workout sessions, events, or payments
Make gym life easy with a branded app

Image
Convenience is the new currency. With a branded app, your users can easily select and reserve the activities they're interested in, see occupancy, and be put on the waiting list. From your perspective, push notifications on the app improve facility booking results, i.e. for last-minute spots in group classes.
Read how our customer Harder increased class size by 14% with Perfect Gym Mobile App.
Hire friendly staff
As IHRSA rightly states: "Every hiring decision is a retention decision." Your desk staff and personal trainers should be kind and approachable. After all, one of their main jobs is to make your members feel welcome.
One way to do this is to introduce mini goals for your staff, such as introducing themselves to 5 members a day or giving them a reason to interact with users (such as a complimentary body composition scan).
Cultivate a community through social engagement
Working out with others is a huge driver of motivation and the importance of a workout buddy is one you shouldn't ignore. In fact, the community was one of the key aspects members missed as clubs closed amidst the COVID-19 pandemic (IHRSA).
Image

Source: IHRSA
You can also experiment with setting up a referral program incentivizing your long time members to bring their friends or family. Why? 80% of people are more likely to support a company using incentives than those that don't.
Host a fitness challenge or competition
Fitness challenges are a great way for short-term motivation and they can improve your gym member engagement in a given period of time. Types of challenges include:
Performance goals based - i.e. 1 month push up challenge
Health-related goals - 8-week nutrition challenge
Consistency based challenges - 30 minutes walk a day challenge
Take care of your gym equipment

Image

Source: Pixabay
Your equipment is one of the main reasons gym members keep their membership and nothing erodes your member confidence more than dirty floors and broken machines. Keep frustration low with fixing and regularly servicing equipment to avoid the dreaded "out of service" sign. All equipment must be cleaned properly, sanitized, and regularly examined for safety. Keep bathrooms, changing rooms, and other areas clean. Make repairs instantly to show your members that you care about creating a positive experience for them.
Foster group activities in and out of the gym to reduce churn
Research shows that the risk of canceling is 56% higher for members who fly solo as compared to those who attend classes. Consider offering complimentary access to group workouts to help newcomers keep up their new routine.
Crossfit boxes have mastered this to perfection as they often meet outside of the gym to train together, swim in ice-cold water, or go for a jog.
Run a gym cancellation survey
You can't reduce member churn if you don't understand why it is taking place. Some degree of cancellations is inevitable for membership-based companies, but getting feedback is key to understanding the underlying reasons. Is something missing? Are your local competitors offering discounts to poach your current customer base?
Your members are likely:
Losing their motivation
Leaving because they're dissatisfied or frustrated
Tightening their budget
Finding a better alternative (changing gyms)
Moving away
Feeling like they aren't progressing
All of this is the norm, but understanding why someone terminated their contract is a good way of identifying common concerns for the things you do have control over.
Understand why people skip the gym
Removing obstacles is an infallible strategy to improve gym member engagement. While you can't address all of the reasons (like the phobia of lycra), you can work on crafting a template for 30-minute workouts or create spaces to workout without an audience for the less confident members.
Image
Source: Better
Set up a dedicated private Facebook group for your community
Social media channels are a great way of attracting visitors (for the "Attract" stage of the inbound marketing cycle), but a dedicated private group is a way of keeping people in the loop. The group must be moderated by you and your staff to ensure the communication stays relevant and is respectful.
You can encourage your most loyal members to share their accomplishments, photos, ask questions, and answer them. You can also motivate users to sign up for in-person and virtual classes together. Be careful with actual selling as it's likely to make people leave.
Provide consistency with programming
Give your members access to structured workout plans. Through programming, they'll be able to see the results which are difficult to get without following a plan.
Promote your audience instead of promoting your brand
Instead of just promoting your personal trainers and your offer, try new content formats like member spotlight to increase a member's sense of belonging.
Image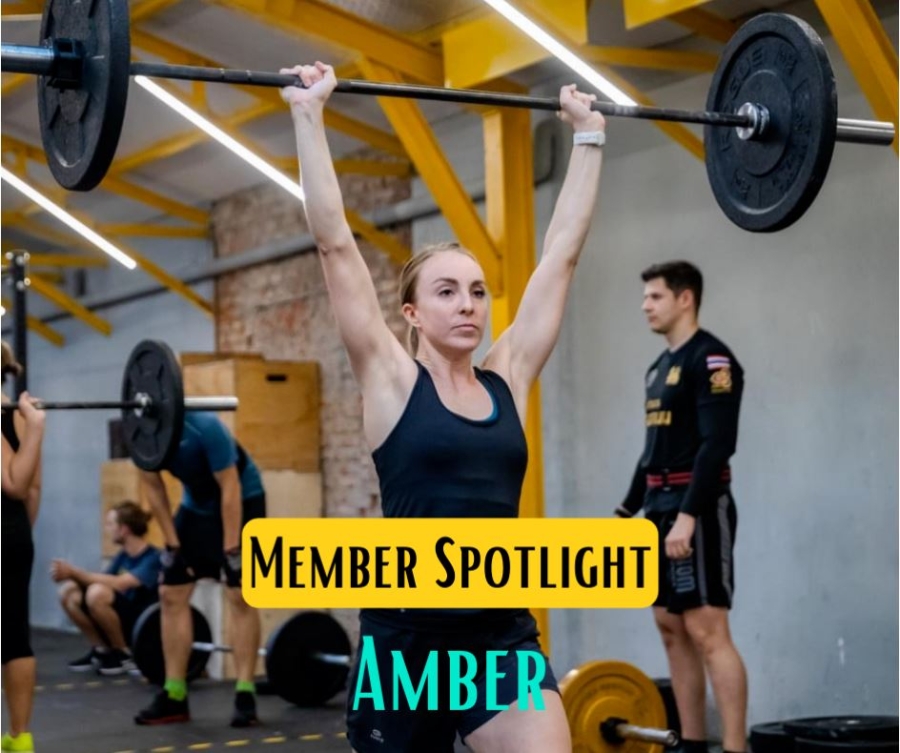 Source: Crossfit Tay Ho You can post these on your site and promote on social media for the best result. Try sharing the workout videos and photos your members share on social media.
Celebrate milestones and member achievement
You can celebrate both your gym's milestones, like your gym anniversary where you get together with your members, as well as the accomplishments of those who reach a given goal or win a challenge.
Improve gym floor experience
People don't pay to wait and the frustrating peak times are known to discourage some people from completing a workout (or even showing up).
Adapt to the ever-changing consumer needs

Image
The pandemic has changed consumer expectations regarding group workouts, hybrid memberships, sanitizing - you name it. No matter what the future brings, the needs and expectations of members will continue to evolve, and so should you.
How to calculate gym member retention?
Image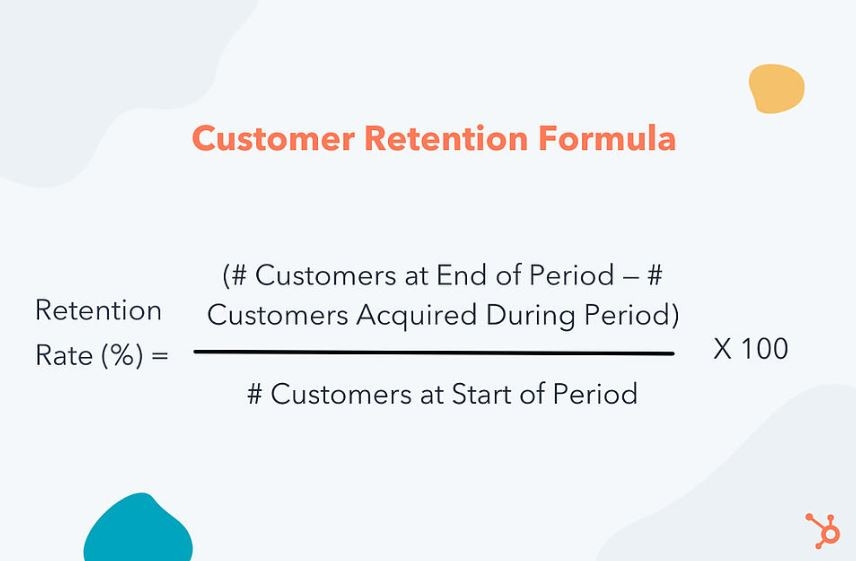 Source: HubSpot
Gym member retention is a percentage-based metric measuring your ability to retain customers over a specific time period. It is impacted by how many new members you acquire, and how many churn (resign), either from them canceling their subscription or simply not returning to buy once their contract expires.  
Conclusion
No matter how hard you work on gym membership retention, there's always more you can do. Even if you see more customers joining than normally, don't get complacent. Your competitors are working hard to attract your members and it's in your hands to retain each and every one of them. 
With Perfect Gym automation, you're able to leverage user insights and act on them to make sure they stay engaged throughout the lifetime of their contract.