Boutique fitness studios - definition
A boutique fitness studio is a small gym that focuses on group exercise. Unlike conventional gyms, they only specialise in one, max two fitness areas. Think of Soul Cycle, Orange Theory or Barry's Boot Camp (just a few examples).
That's definitely a change from "traditional" fitness facilities that have rooms dedicated to group classes, functional fitness areas along with all of the additional extras gyms offer (sauna, steam room, etc.). Commercial gyms are big (minimum 1000 sq ft) whereas boutique studios only need half or less (500 sq ft).
As a result, boutique fitness studios offer a more intimate, personalised form of group exercise. This helps create a community feel,. Especially as members are set to see the same people each time they exercise. This is particularly important in the wellness-oriented era that the fitness industry is entering.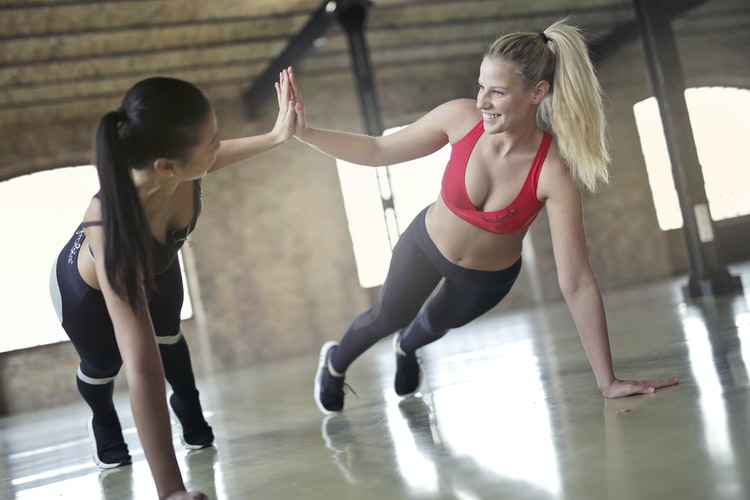 Why is the boutique fitness trend here to stay?
In short, boutique studios have spread like wildfire because they offer something new. They have redefined our understanding of the workout experience. No longer does exercise have to be a lonesome, tedious activity. Boutique studios offer highly personalised small group exercises that are paired with upbeat music elevating the entire fitness experience.
If you're interested in finding out more, we've summarised the key factors behind the boutique fitness phenomenon.
Your vibe attracts your tribe
Each and every boutique studio has its own unique character, specialisation and atmosphere. Think of the biggest boutique studio names, Orange Theory, Soul Cycle or Les Mills. What sets them apart from commercial gyms is their ability to cultivate a community feel. Members don't come to just exercise, they come for the full social experience.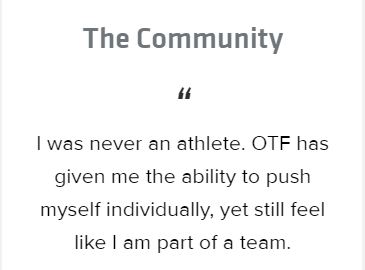 Boutique studios excel at personalisation. The boutique experience begins as soon as the member walks through the door. They are greeted with a warm smile and a 'how are you?'. The staff will most likely know members' names (or at least act like they do) and trainers will chat with members before the class starts. It's those little things that really contribute to creating a community feel.
Group class size also contributes to the overall experience. If there are only 10-15 members, after few classes you're bound to interact. Not only will members get fitter, healthier and slimmer but also will form new friendships. The added social aspect really sets boutique studios apart from commercial gyms.
Smaller group sizes also enable trainers to build a rapport with members. In smaller class sizes, it's easier for trainers to identify and correct form. They can afford the time to focus on individual members' ensuring each member gets attention. This elevates the overall experience, justifying the overall high membership fee.
The tribe vibe is further reaffirmed in boutique studios' clever slogans. Did you notice that they never focus on the individual? Just check out Trib3's slogan 'we sweat together' or any boutique studios website. There is a common trend amongst all websites, they place importance on community-oriented words like we, us, team and together. Giving members a feeling of belonging will keep them coming back.

To sum up, 89% of consumers will make another purchase after a positive customer experience. By successfully integrating exceptional and highly personalised customer experience, fitness studios have been able to cultivate their loyal tribe followers.
Boutique studios are niche
The reason fitness studios can cultivate a tribe vibe so easily is that they have found their niche. They attract like-minded individuals who enjoy the same type of exercise and who want to achieve similar goals. This like-mindedness simplifies cultivating tribe feeling.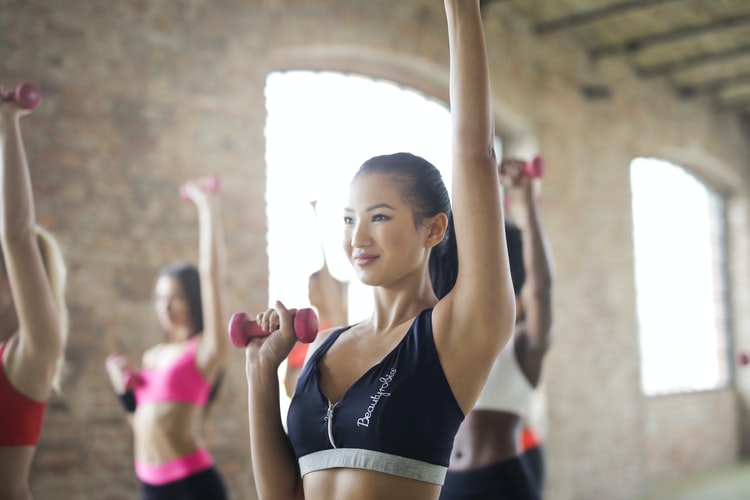 Commercial gyms cater to everybody's needs offering HIIT, body pump, yoga and every other class imaginable. They lack precision and due to large class size, most likely no individual feedback.
Boutique fitness on the other hand really hones in on one form of training only. This helps them become an expert in their field, maximising training and achieving results.
"The future of the boutique sector remains bright – health is new wealth. She concludes "boutique gyms will continue to capture the hearts and heart rates of more customers as the fitness and wellness purse continues to fill". -Emma Barry, Les Mills International Founder.
Not only do they specialise in one form of training only, but their aesthetic is unique as well. Boutique studios understand that their target audience is getting younger by the year. Where boomers and millennials didn't pay much attention to the aesthetic, the younger generations that grew up surrounded by Instagram and Facebook pay attention to the overall look.
This is why the biggest boutique chains place importance on the overall aesthetic that is recognisable worldwide. The recognisable aesthetic was especially important in the last two years where clubs had to shift to online. Creating online content within a facility with recognisable colours in the background helped ensure the studios brand is associated with the content.
To sum up, boutique studios are niche, they give their members exclusivity that not everyone is privy to. People are prepared to pay premium prices if the studio offers their favourite exercise in an aesthetically pleasing space.
Personalisation through digitalisation
Boutique studios understand that friendly staff, cool aesthetic and great workout are not enough. Each interaction a member has with their facility needs to be personalised. By implementing an all-in-one gym management software solution like Perfect Gym, boutique studios can personalise the entire digital experience.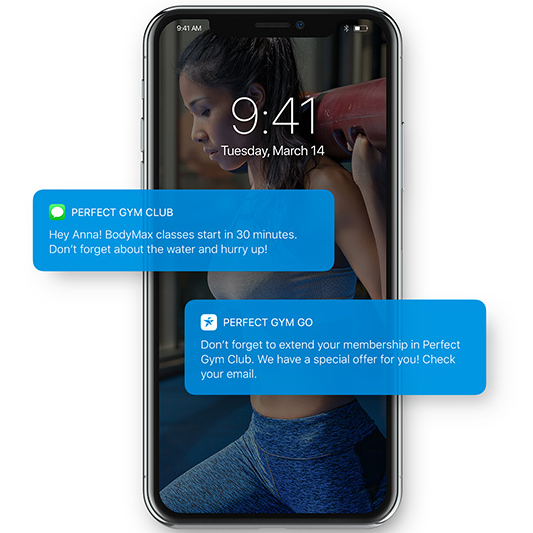 The right gym management system gives boutique studios full customisation over their website, client portal and mobile app. This means that all of the interfaces have a unified look, logos and colours. A small change but a change that really maintains the community feeling.
Boutique fitness studios stand out from the crowd as they offer clients exceptional customer service in real life. With a class booking function, they also offer this through the client portal and mobile app. Members can book classes, change and cancel at their convenience.
This especially comes in handy in smaller boutique studios where there is less staff available. With the right gym management system, boutique studios have been successful at reducing confusion and queries regarding specific classes and packages booked. These are the things members can check themselves through a mobile app or client portal.
Another great feature of a good gym management system is the ability to see how many spaces are left in each class. This is especially important in post-pandemic times where members may not want to come to a full class. It's the little things that really elevate and set boutique studios apart, keeping members coming back.;
Their small class size also gives boutique studios more control over safeguarding members' health. In smaller groups, it is much easier for members to adhere to strict social distancing measures.
To sum up, the right gym management system helps boutique studios give a personalised experience online and in person.
fitness studios have adapted a flexible business model. Their model focuses on consumer needs, using tools like technology to provide the best experience possible. As the industry changes, the studios need to do the same. They need to shift their focus from quantity to quality, individual to the community.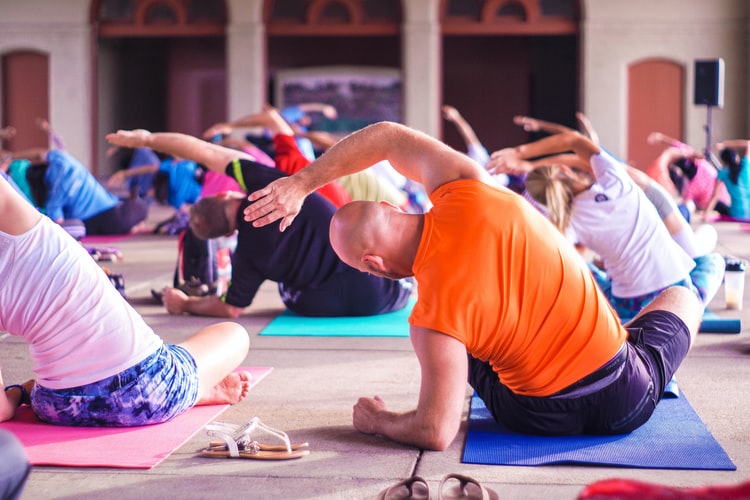 Boutique studios offer an intimate class with a unique exercise giving people what they want. Their entire business plan is based around members helping build a brand, them being there to not only train but find their tribe.
Having a flexible business model that adapts based on members' needs helps fitness studios continue to stay ahead of the game. They can adapt their workouts and incorporate new trends in the fitness industry. Run additional events that will allow members to interact with each other more. These are all of the little things that boutique fitness can change whenever they see an opportunity.
To sum up, a flexible business model allows boutique fitness studios to adapt to the latest trends and maintain their attractiveness to their members. As a result, more and more of their people are willing to spend more money just to be part of this experience.
Concluding thoughts
As long as the demand for personalisation continues to grow, boutique studios will continue to be trendy. Their ability to cultivate a community feel, bringing people together who love a specific type of exercise is what allows them to justify high membership prices. As long as people are happy to pay high prices, boutique studios will continue to grow in popularity.