Whether creating a new company or building on an existing one, a business plan will be your roadmap to success. Those who have made a business plan are twice as likely to grow their business or obtain capital successfully.
You might be forgiven for thinking a business plan is a single document that you create, stick to, and you're done. However, the best business plans are dynamic and evolve and change according to your business; it's not a static checklist.
This article aims to help you piece together a great business plan for your fitness centre.
What is a gym business plan?
A business plan is a written, detailed document describing how a your future fitness busienss defines its objectives and how it will achieve its goals. A gym business plan is structured to have an in-depth overview of its marketing, financial, and operational standpoints.
Business plans, even among competitors in the same industry, are rarely identical. A good business plan outlines the projected costs and associated risks of the company's direction. Typically, all plans include the same basic elements, including an executive summary of the business and a description of its services and products.
Fundamentally, business plans answer the following questions:
How does your business work?
How and why are you going to succeed?
What steps are required to achieve that success?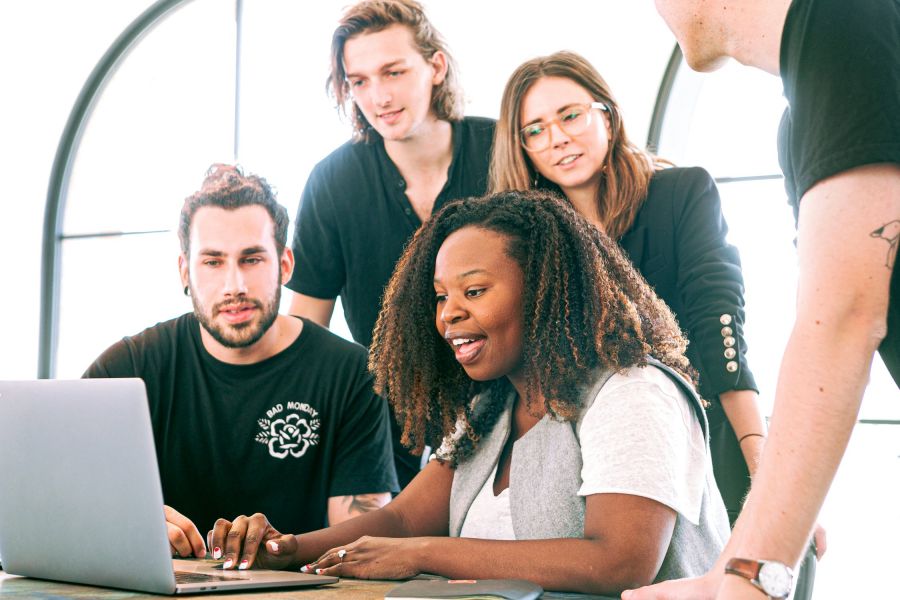 Why do I need a business plan for my gym?
The target of your gym business plan is to have a blueprint for your fitness business.
When opening a gym or starting a small fitness business, one has many administerial tasks—for instance, registering a business name, obtaining a tax ID, taking out insurance, deciding on a business structure and applying for requisite permits. These crucial things are necessary, but a gym business plan will be central to growing and developing your business.
Here's why you should always begin with a business plan:
It guides you from the start. A well-written business plan acts as a feasibility measure to forecast the business' success. Your business plan allows you to understand the market and potential customers, analyse competitors, and can be a vehicle to test your business without doing any heavy lifting.
It assists in securing funding and attracting investors. If you're serious about attracting external funding for your gym, a business plan is vital for finding investors because it builds legitimacy and confidence that the entrepreneur is serious.
It is written in a way to reach essential fitness business milestones. The purpose of your gym's business plan is to help you achieve your goals. It is written in a way to attain critical business milestones. It's great to have both short-term and long-term goals in mind, but why not go a step further? Your business plan should contain detailed strategies to help your gym reach these milestones.
Business plan template: 12 steps to success
Developing your gym's business plan should be an organised yet dynamic methodology. Consider where you are now and where you want to be. This mindset will help you get into the zone when writing your gym's business plan.
The more information you provide, the better the business plan. You'll be required to explore and dissect your business idea, your future finances, competitors, as well as the entire fitness industry to make your plan come to life. Following these steps will set you on the way to building an excellent gym business plan template.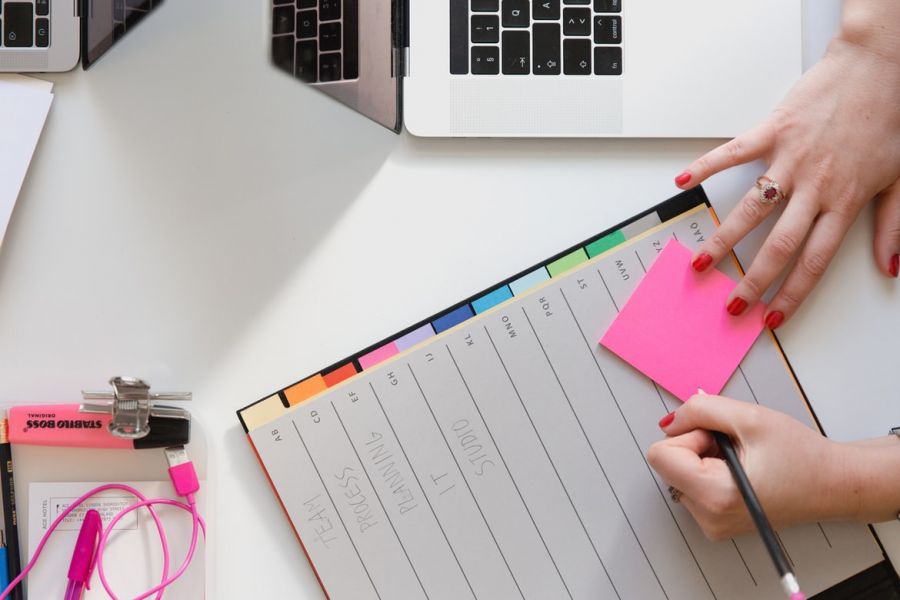 Step #1: The executive summary
Your gym's business plan's executive summary should highlight:
What – what are your goals, and what are you trying to achieve with your future gym?
Why – what is your mission, and why does this fuel your ambition?
How – what's going to make you a success story? Do you ahve anything that will make your facility stand out?
The bigger picture – your vision for years into the future. WHere do your see your gym in 5, 10 years?
It has to be attention-grabbing, concise but still engaging. You will elaborate and expand on the executive summary contents in the rest of the business plan. In this section, don't allow yourself the luxury to go into too much detail. Your executive summary should serve as a convincing pitch without going overboard with facts and figures. It's often easier to put together the executive summary once the rest of the gym business plan has been created.
Step #2: Company overview
In the executive summary, you briefly outlined your vision and mission statement. As gym business models can differ, now is a good time to explain how you will run your business in more detail.
The company overview acts as a more detailed description of your fitness business.
It goes beyond describing who you are and explores the type of clientele you plan on serving and how your business stands out from the competition. Here's an example from Adidas.
Your company overview can include:
Expand on the purpose of your business - ideal member profile?
Business model and structure - who are the shareholders, and who will be profiting?
Products and services you offer - where will the funding come from for new attractions?
Target market research - think about ways to increase market share, i.e. pro-bono sessions.
Legal structure - so potential investors know what kind of business they're running.
Step #3: History and background
Painting a picture of the company history's background and your personal story is helpful for investors and partners to understand your journey and plans.
What have you done previously? Have you previously worked at a gym or maybe youre a personal trainer? What is your current status? The more investors know, the more they will trust you.
Step #4: Management
What is the current standing of your employee ladder? For what exactly or for who will they be responsible, and what incentives can you offer?
Prepare a summary that emphasises how their skills and management experience will complement your gym's operations. It can be helpful to read this section as if you were an outsider looking at investing in the business. Does the management structure make sense to you? Perhaps ask a friend who already runs a successful business. Explore how you can build on pre-existing management structures to strengthen your chain of command.
This section doesn't need to be limited to your fitness experts but also marketing and sales managers, customer service, and maintenance personnel. Importantly, explain how you will retain high-quality talent and how your company culture will influence hiring processes.
Want to reduce operational costs from the start? By implementing the right gym management software, your gym can automate a large share of interpersonal client interactions. By allowing members to sign-up online, check-in via QR code and manage their membership through client portal, you will reduce the overall number of staff needed to manage basic back-office tasks. See how Perfect Gym can assist you here.
Step #5: Industry and competitor analysis
The industry or market analysis is where you investigate the local and global fitness space and to cast an eye over what your competitors are offering. Take a moment to think about what makes your gym model special, the current trends in the fitness market, and how your business aligns with current demand. As we emerge post-pandemic, the fitness industry is still struggling against capacity limits, therefore running outdoor fitness classes or a hybrid business model might be something to look into as a busines strategy.
The idea is to evaluate the fit of your business in today's market. Try to include some facts and statistics about the fitness industry and the future of the health club market. For example, a gym with ambitions to obtain capital for expansion into online fitness would include trends and statistics on the rapid acceleration of digital fitness and where the market is headed in the future.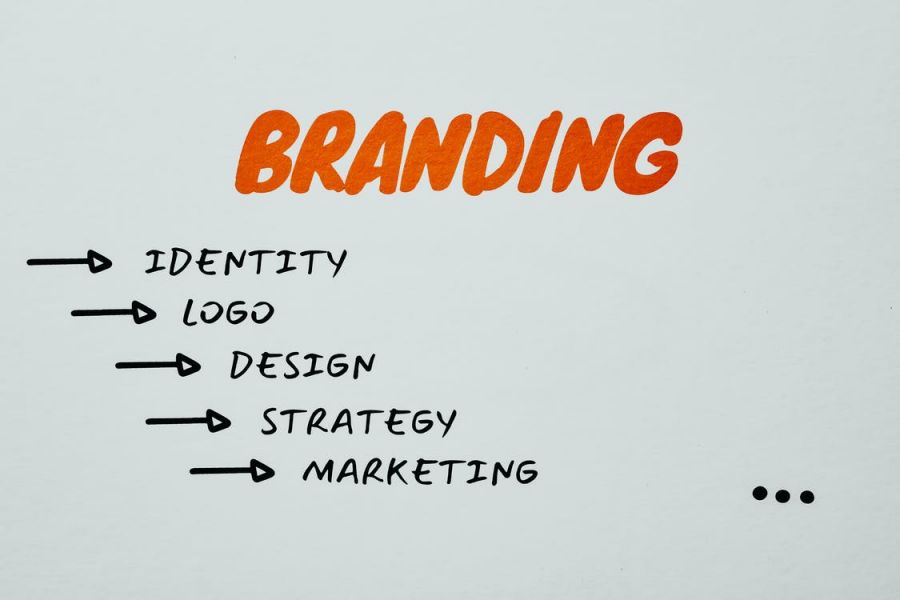 Step #6: Target market and customer analysis
Within the fitness industry, there are various trends and audience segments. Even within one company, you can have multiple target audience personas. Your first aim is to analyse your market research to understand better who your target market will be.
It may consist of students, schools, working professionals or any specific group of people, such as cyclists. Then ask why this specific demographic would join a gym – i.e. for cardio.
Once you have an idea of your market, ask yourself important questions like, how will you gain their loyalty? What makes your gym special? What's the best membership package for them? Do they require special equipment?
If your target market may be students then you'll need think about flexible memberships and a gym management software that can mass freeze memebrships during summer holidays. On the other hand, if you're panning on servicing the older population, offering physiotherapy or chiropractor as an additional service might not be a bad idea.
These questions are helpful to answer in your plan and define your Unique Selling Point (USP). By doing this, it helps demonstrate what makes your gym a valuable investment opportunity.
Step #7: Marketing strategy
Your gym business plans' marketing section explains how you will promote your services to your target audience. In addition to your strategy, establish projected start-up costs, and consider who will be handling the business' marketing efforts. You can find more marketing advice here. Your marketing strategy can include:
Social media marketing
Advertising
Referral programs
Sponsorship
Loyalty plans
Website promotions;
Email marketing
New equipment
Partnerships
Step #8: Services and amenities
Including a description of your products and services will paint a picture of what kind of gym you want to run. Here are some examples of products you might buy:
Gym equipment (treadmills, rowing machines, etc.),
Specialist equipment (have the best equipment available to draw in members like body-builders, etc.),
Food or drink products (energy drinks, health foods etc.),
Outline potential services you may offer, such as specific personal training classes, lockers and change rooms, wellness centres, swimming pools, physios or chiros. Look how you can digitise the customer experience by offering online class registration and interactive customer engagement with QR codes. The digital transformation is consumer driven, so you have to digitalise according to consumer needs. 
Discuss the benefits of your products and services and illustrate why they are a valuable asset to your customers. Next, you want to create a pricing list. The easiest way to do this is to bullet point the costs for specific products and services.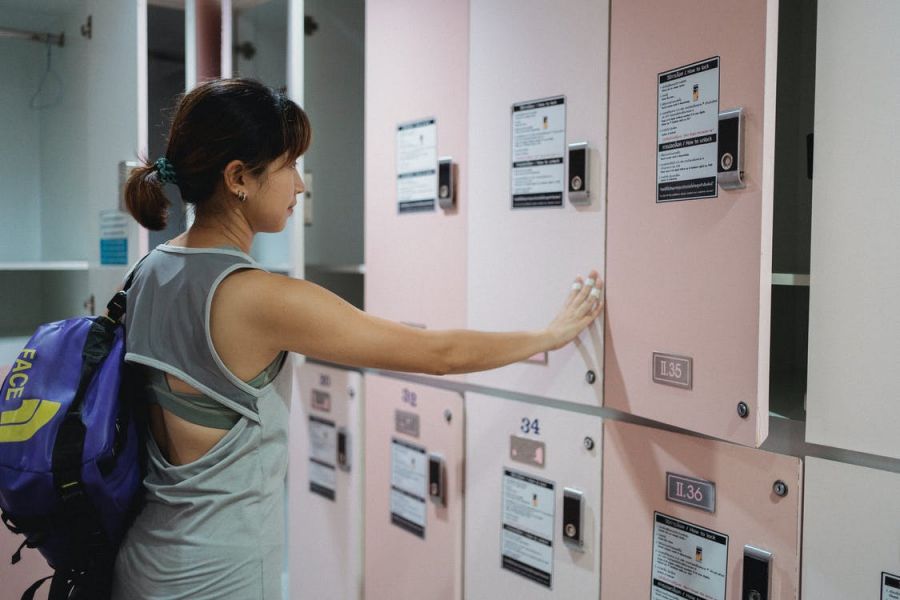 Step #9: Financial forecasting and projections
Where is your capital going to be spent? It's worth creating a fiscal menu for your gym. Leave no stone unturned and estimate each purchase. The areas to focus on getting started include:
Legal expenses
Hiring costs
Construction or renovation work
Gym equipment and its maintenance
Operational costs for the first three months
Account software
Your sales forecast is the backbone of your gym business plan. People measure a business and its growth by sales, and your sales forecast sets the standard for expenses, profits and growth. Implementing a CRM system that is able to accuratley predict your sales forcast will be a time saver! Perfect Gym's management system utlises business intelligence and analytics to help predict sales forcasting, not to mention it allows the business owenr run over 100+ raports that can be used to analyse your business' revenue. What's more, you can set automation rules so appropriate reports are regularly sent to the right stakeholders and investors, giving you more time to focus on growing your business.
It's now time to get to business. Take your calculator and work out the approximate costs to successfully launch your gym. These calculations will indicate what you can achieve with your budget and for what you might need funding. Outline your sales forecast for the first three operational years and estimate expected membership sales based on your market research.
Approximate how much money your services will turn over, i.e. take into account if you were to have a cafe, classes, children's creche, wellness and spa facilities. Don't forget about retail opportunities such as selling your own health foods, protein shakes or energy bars.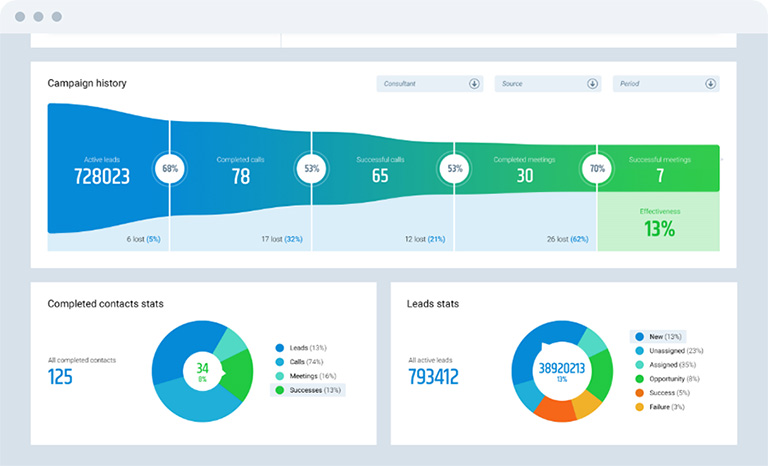 Step #10: Financial strategy
Here is the section to explain how you will use your fees to increase enrollment. Maybe you identified that other gyms in your region have higher average prices. This scenario could be a golden opportunity to add value to your business by being financially sensitive.
Think about a reward program for loyal customers, discounts for group registrations, and how you will flip trial passes. Writing down your pricing strategy will make you and potential investors feel more confident about the future of your gym.
One revenue-raising idea worth considering is a hybrid business model, where members can purchase online-specific memberships and participate in online classes. This concept empowers fitness centres with small physical spaces.
Step #11: Payment options
The method in which a customer pays for their gym membership or other fees does matter. You'll need a gym management system that is integrated with payment providers for a more frictionless experience. A fitness facility needs to have a unified solution that will collect payments in a variety of ways. Providing members with the flexibility to select the best fit for them is an attractive selling point.
Every successful business, whether within the fitness industry or not, in order to survive has to accomodate the consumer. Your future members will want flexibility when it comes to membership payments, and if you can provide that, you are sure to attract a wider group of cielnts. 
A seamless buyer experience instills confidence in your potential investors as your customers have an extra reason to be loyal to you. Why would they break their membership if paying for a class through you is so effortless?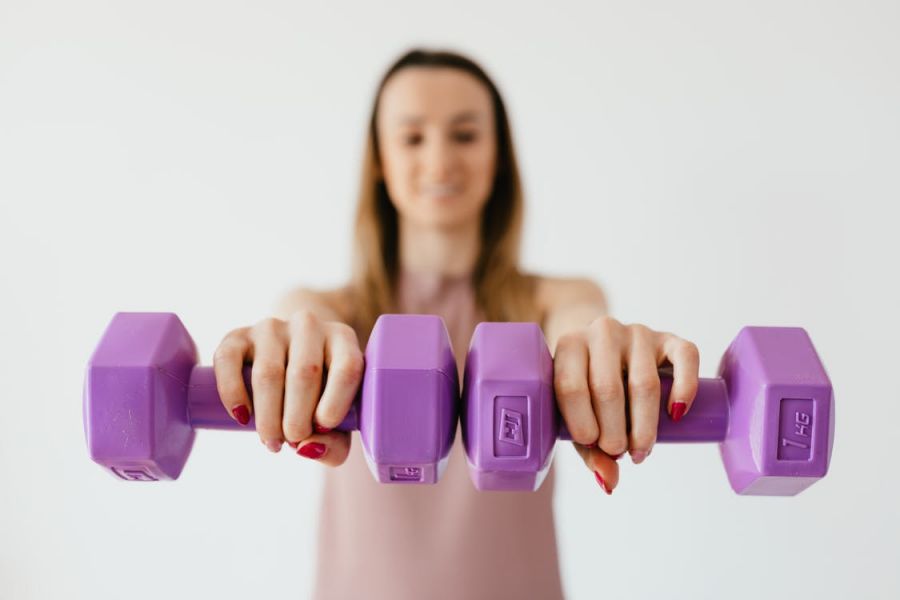 Step #12: Funding
This section of your gym business plan is to determine potential sources of income. Explain where any additional start-up capital is going to originate. Take this as a chance to assess your business' budget candidly. Is it possible for you to obtain the funding you need to meet your goals? Or does your plan need revising?
Some essential external resources you might consider to assist in funding:
Personal savings
Soft loans (family members, friends, gifts)
Bank loans
Crowdfunding
Partners
Sponsorship from other business
You'll need to establish a timeline as to when you'll be able to pay back investors. And if you've made loan applications, enclose them for any potential investor to consider.
In summary
Starting a fitness business is challenging, and nothing comes easy. A good gym business plan gives you a point of reference to help you navigate your business. A great business plan covers all aspects of your gym so that you have every opportunity to succeed. While unforeseen issues may present themselves, a business plan helps you to identify potential problems. Remember, the best business plans are dynamic and guide future success through changing times.