Used correctly, these two powerful technologies can help you better understand your customers, plan and execute successful marketing campaigns, and achieve your business goals. In this article, we will explore how CRM and marketing automation can help your gym. We'll also cover:
What is CRM software, and why does your gym need one? 
Marketing automation; how does it streamline your gym operations?
What are the benefits and risks of automation?
Does my gym really need both CRM and marketing automation?
Let's dive in! 
Image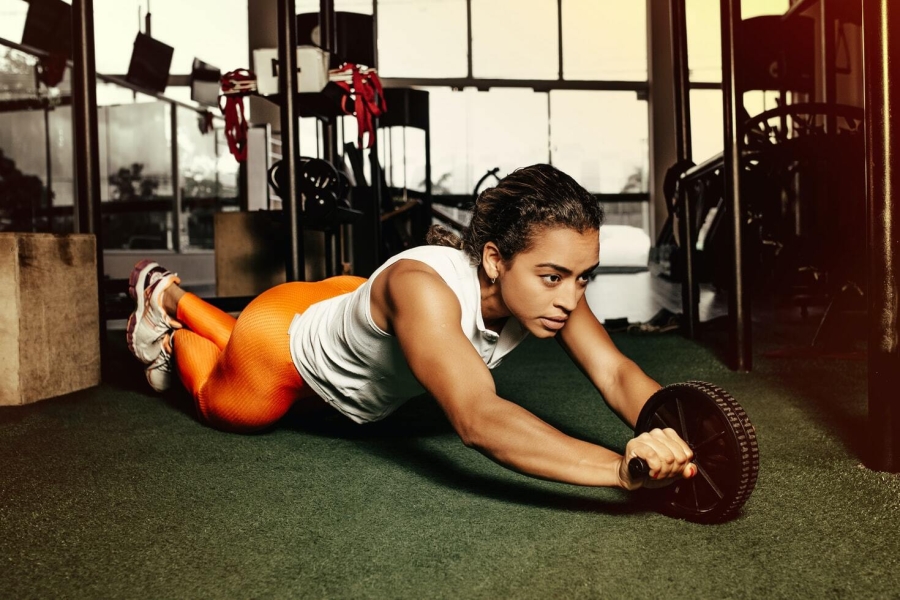 What is CRM software and why does your gym need one?
Before jumping into the why, we must first define what a CRM actually does. A CRM (Customer Relationship Management) allows businesses to manage professional relationships and the data and information associated with them at its most basic definition.
CRM software is vital to sales teams because it provides them with important information about prospects, clients, as well as their history with your brand.
At its core, CRM software is designed to make the customer journey smooth throughout the entire process. Numerous data points can be stored relating to your customers (both existing and potential), such as contact information, demographic data, purchasing history, past communication, email engagement, and customer service history.
Now that we've defined what a CRM is let's look at why your gym needs one.
Organization 
If for nothing else, a well managed CRM keeps your membership and contact data organized and in one place. Once you input your contact's basic information, the CRM will automatically track and organize that data. This centralized database is easily accessible for anyone within your company who needs it.
For instance, say a sales rep needs to check what packages a potential customer is interested in. If that prospect has previously interacted with your gym, the CRM will include a record of any past interactions, which can inform future marketing efforts and sales pitches.
Personalized communication
CRM software gives you the ability to send personalized communication to customers. Send an email, push notifications or SMS alerts to maintain engagement with your customers and keep them motivated. This communication can be sent automatically and for any situation.
It doesn't matter if it's confirmation of payments, motivational emails from your customers or reminders for late payments; a CRM will help you save countless hours while maintaining customer engagement.   
Image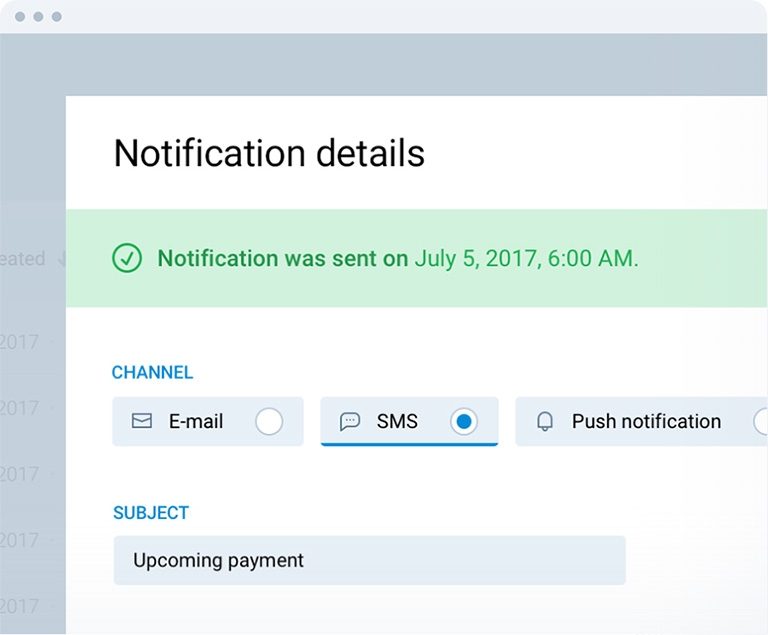 Increased sales opportunities 
CRM software helps you streamline the sales process and build a healthy sales pipeline. You can dramatically increase sales and productivity by automating key tasks and analyzing all of your sales data in one centralized location.
A CRM helps you forge a step by step sales process that your staff can rely on with consistency. Building a robust and well-organized process also gives you the flexibility to tweak things or simply test something new.
Sales funnel visualization 
Sales Funnel Visualization allows you to visualize and track each stage of the customer journey. This information enables you to analyze weak spots of your sales funnel that are ripe for improvement.
For instance, there might be a particular point where drop-offs occur more regularly. Armed with this data, you can quickly strategize on improvements to minimize this issue. 
Image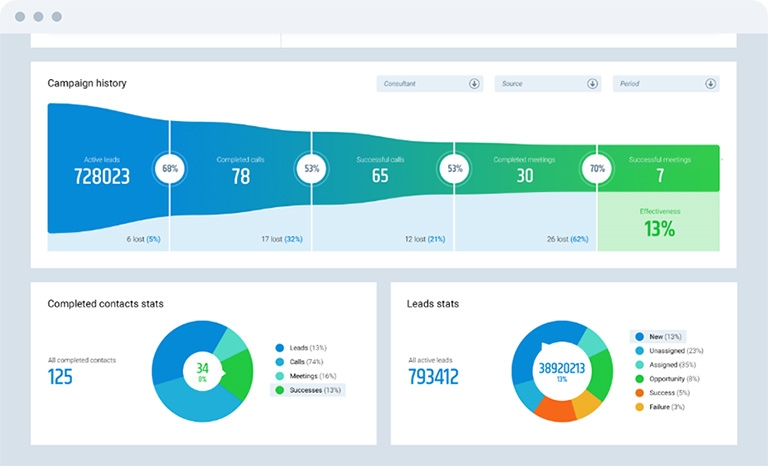 Better customer retention 
Once you've gathered and converted leads, you must put in the hard yards to retain them as customers and promote customer loyalty.
Membership retention is one of the most significant setbacks that gyms of all shapes and sizes face across the globe. The impact of diminished revenue or disruptive cash flow can be hugely disruptive to your business.
Fortunately, a CRM provides you with the data that will help you retain customers. CRM software can provide sentiment analysis, automated ticketing, customer support automation and user behavior tracking, all of which can help you discover problem areas with your customers that need to be addressed. 
Improved customer segmentation
Maintaining a customer list of hundreds or thousands of contacts can be a little overwhelming. Every customer has their own preferences, likes, and dislikes. For instance, how can you tell which customers want to see an email about class schedules versus those who are more interested in new supplements in stock?
A CRM is a powerful tool to segment your customer list based on your preferred criteria. This, in turn, makes it easier to find customers you want to contact at a particular time. You can arrange this data based on location, gender, age, purchasing behavior, the list goes on. 
Image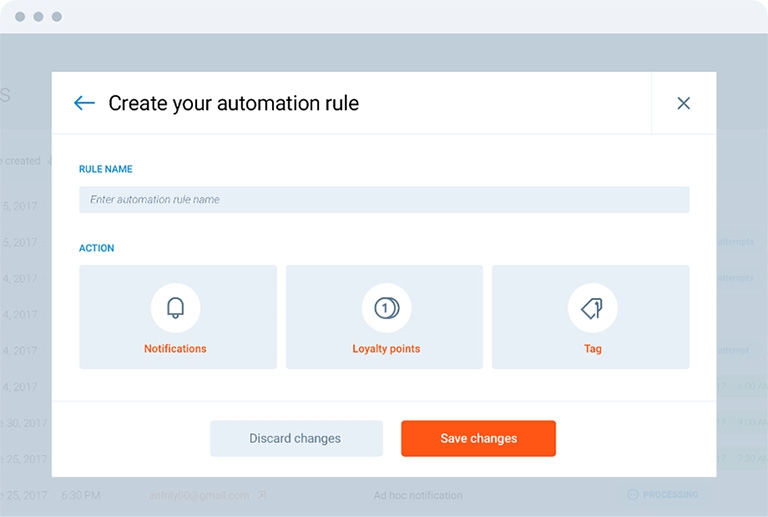 Customer segmentation is also critical to the success of automated campaigns for your existing customers. It is essential to personalize automated messages as much as possible to increase the likelihood of engagement.
Accurate segmentation provides you with the data to only send information to those more likely to use it (ala the new schedule vs supplement dilemma mentioned above). 
Marketing automation: How does it streamline your gym operations? 
The second part of our happy pairing is marketing automation. So what is marketing automation, and how can it help streamline your gym operations? Before we get into that, let's start with a basic definition.
Marketing automation is the process of utilizing technology to streamline marketing efforts and make them more effective. 
In other words, marketing automation frees up time by automating tedious and time-consuming activities like following up an unresponsive prospect, sending out email blasts, or collecting overdue payments.
Automation doesn't mean that you still can't get creative and personal with your customers, but it does mean you can save a great deal of time with these tedious tasks.
Let's take a look at some of the reasons marketing automation streamlines your business operations.  
Central marketing database
Maintaining a centralized database is key to the success of marketing automation. A centralized database keeps all of the data on any prospective leads, customer interaction, and user behavior in one place, giving you the ability to track and analyze marketing campaigns more effectively.
Additionally, anyone within your organization can access this data quickly and easily. This access aligns the business efforts across your entire organization, all the way from the top brass down to sales reps on the ground dealing with customers day in day out. 
Perfect Gym securely store all of your customer data in one place, awarded the ISO/IEC27001 Information Security Management Certificate guaranteeing the highest standard of care and management of information security.
Automated smart campaigns 
Automated marketing campaigns are a highly effective strategy both for winning new clients and nurturing your existing customer base. With marketing automation, you can create, manage, and automate this entire process, freeing up time to deal with other areas of operations. 
Image
Automated email marketing campaigns, while effective, can quickly turn into spam engines if not managed correctly. To avoid this, you must take the time to carefully consider what your message is and, more importantly, to whom.
Fortunately, your CRM has already done the hard yards by segmenting your audience into prospects, leads, customers, and churned customers. All that's left is to write a well-crafted message targeted to the right market segment.
The automated engagement engine will then send, track, and measure each campaign's performance, giving you a better idea of what areas are working and where there is room for improvement.
Analytics engine
One of the most powerful components of marketing automation is the analytical data that it provides for your business. It is simply no use to go to all the effort of setting up automated campaigns if you then just leave it without any analysis of the data. 
The analytics engine provides you with key data points that can help you improve the performance and conversion of your campaigns.
Let's imagine setting up an email nurturing campaign for existing customers, consisting of three separate emails. Perfect Gym analytics engine can tell you who opened which email and when and even tell you who interacted with CTAs within the content. Equipped with this information, you can tell which emails resonate with your audience and which do not.
The analytics engine also gives you the ability to A/B test. A/B testing is simply running two campaigns to the same audience (say churned customers) and testing which campaign performs better.
After the campaign has concluded, you can go back and analyze which performed better. You don't even have to run entire campaigns necessarily. You can test something as small as the header copy, a key visual, or the primary CTA.
Understanding what resonates with your audience is a powerful tool that will bode well for future marketing campaigns and almost certainly lead to higher conversion.
Image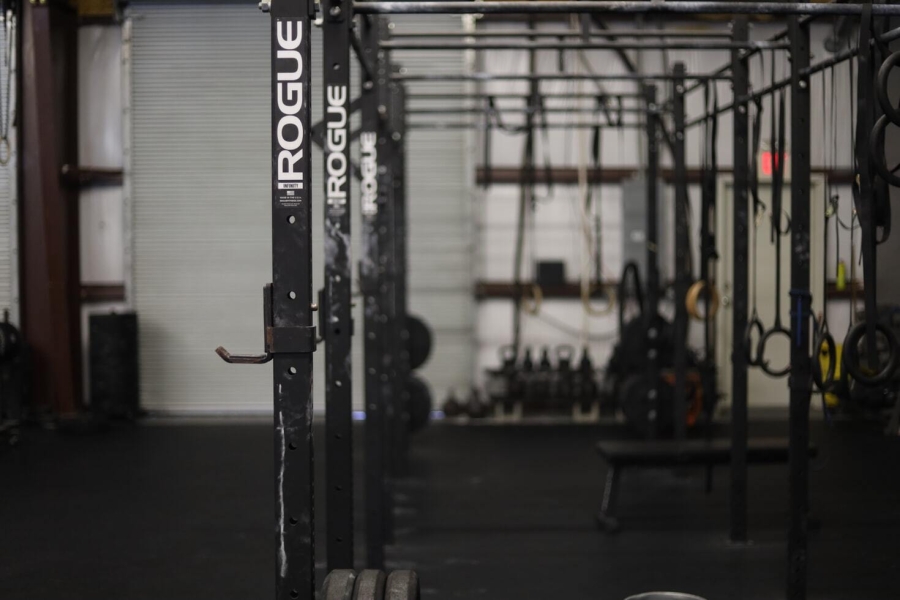 What are the benefits and risks of automation?
There is no doubt that automation can help streamline your gym operations. But as with any decision, there are always risks involved. As a bonus, we've prepared a quick summary that clearly defines the benefits and risks that automation imposes on your business.
Benefits of automation  
Saves time
Provide consistency of messages across your entire organization
Send targeted messages to the right audience
Streamline marketing & sales efforts
Keep data all in one place
Risks of automation
It takes time to set up
Lack of the personal touch (i.e. no human element involved)
It takes time to learn 
Costs of new technology
Requires constant management to work efficiently
Does my gym really need both CRM and marketing automation?
OK, we've reached the decision time. You should now have a clear understanding of what CRM and marketing automation do and how they can individually benefit your gym. Now it's time to ask yourself, does my gym really need both a CRM and marketing automation? 
In short, the answer is yes. CRM software and marketing automation complement each other while serving their own unique purpose. With both, you cover all aspects of your sales funnel and ensure maximum exposure, engagement, and most importantly, conversion. The following visual should provide a better explanation.
Image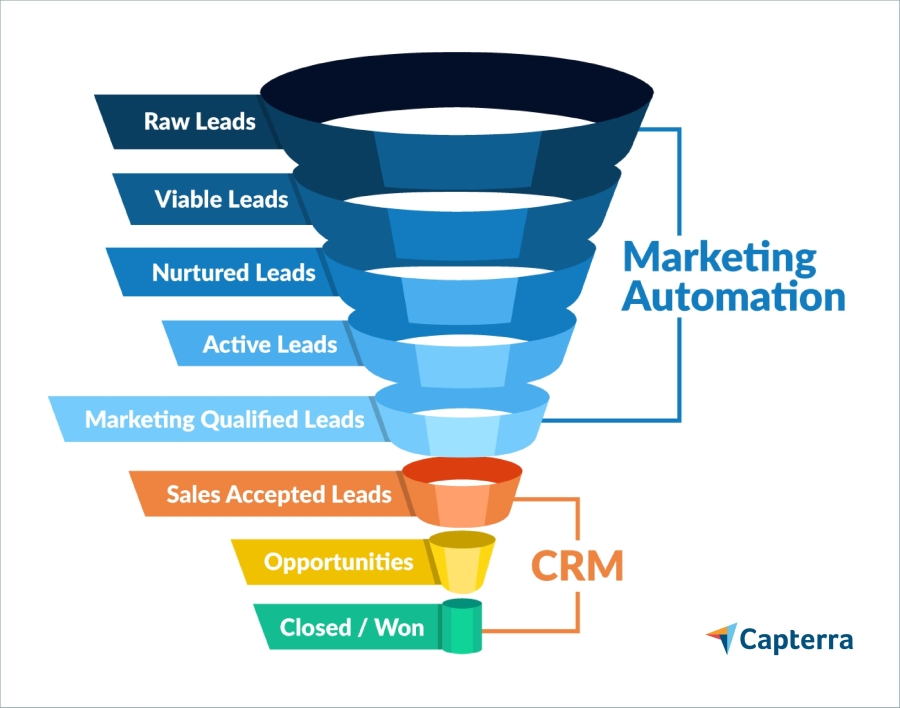 As you can see, having both marketing automation and CRM software means you've covered the entire sales funnel. Marketing automation is critical for nurturing everything from raw leads to marketing qualified leads (MQLs). Once those leads have been qualified and moved to sales, the CRM can manage all of the opportunities and closed/won deals. 
While the visual is quite telling, it doesn't paint the entire picture.
While highly effective at nurturing leads, marketing automation also provides you with the ability to automate simple tasks to your existing customer base.
Sending reminder messages or motivational emails to get your clients back in the gym can all be automated, saving you countless time and effort.
CRM software, while highly effective for understanding and converting leads, also provides you with the platform to better understand and segment your audience, which can be crucial to the success of automated campaigns. 
To sum it all up
There is simply no replacing the human element at your gym. People are essential for closing deals, instructing a class, or talking to a customer thinking about leaving. That being said, the perfect couple that is CRM software and marketing automation can have a hugely beneficial impact on your gym's operations. 
A CRM and marketing automation, used correctly, can increase sales opportunities, bolster retention, and segment your audience. Armed with both, you cover the entire sales funnel and significantly improve your chances of converting leads and building business.
Perfect Gym CRM and marketing automation can help improve your fitness club's business performance. Get in touch with us to see how our software can help you today!