New Year, New Fit-Tech! The fitness industry is primed and ready to take 2020 by storm with continued innovation in technology, styles of training, and world-class facility experiences. Pursuing health and wellness is more popular than ever with consumers, allowing the fitness industry to push into new verticals and reach a wider audience than ever before. 
Whether it's the newest smart watch, virtual private training, or Mommy and Me Yoga Classes, 2020 fitness trends are positioned to make pursuing healthy lifestyles as inclusive, attainable, and convenient as possible. Accordingly, fitness facilities must embrace these trends and make proactive changes to cater to them and their members' evolving preferences. 
Here's a quick round-up of the top fitness trends to look out for in 2020 and how fitness clubs should prepare for them!
Wearables
Maintaining its status as the top fitness trend for the last several years, the wearable market is projected to continue to grow throughout 2020. This includes growth in industry revenue as a whole as well as types of wearable devices. By 2020, there are estimations that more than 830 millions wearable devices will be active worldwide. While the United States remains the leader in wearable use and production, Western Europe and China are projected to surpass it in the next ten years.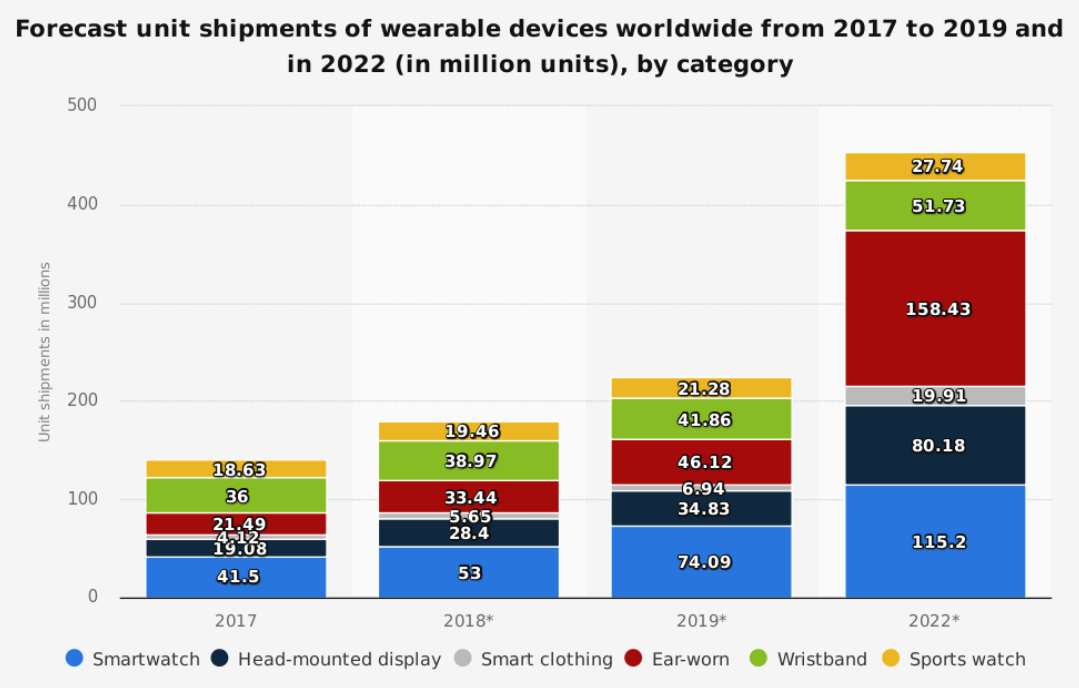 This growth also speaks to technological improvements to wearable devices as well as more convenient ways to use them. Personal metrics calculated by wearables now commonly pull from numerous different data points to deliver personal results with astonishing accuracy. Additionally, convenient and stylish ways to wear these devices improve every year, like fashionable modifications to the latest Fitbit designs or new wearable-enabled clothing. 
Wearables are now available in most types of athletic attire like running shoes, sports, bras, and sweatbands. One of the most impressive of these innovations includes the new state-of-the-art technologically enhanced leggings by Wearable X. These leggings use vibrations to guide its users to perfect their yoga and pilates movements for optimal form and exercise.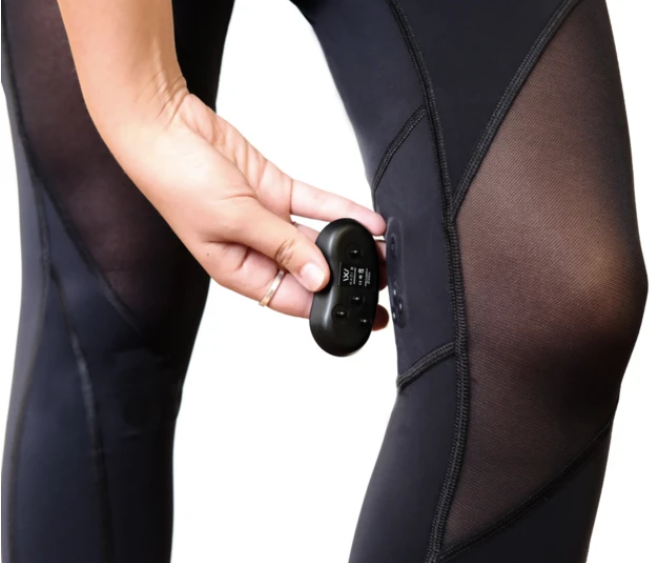 At-home Fitness Options
While 2019 marked the birth of new-wave fitness options at home, 2020 is intended to expand the market dramatically. Users now have extremely effective, technology-driven options to pursue their health goals at home. 
Peloton's mark in redefining "at-home" fitness technology is evidenced in the company's 2019 success: it doubled its 2018 annual revenue to earn $719.2 million and went public this fall. Peloton's success has inspired a new era of at-home fitness technology, including comparable copy-cat bikes and treadmills and other devices like Mirror.
Additionally, advanced streaming services are also making an impact in the at-home fitness market. Trusted fitness brands like Les Mills and Classpass are among other companies who have pivoted their services to include streaming fitness classes that users can take at their convenience in their own homes. Rather than repeating workouts like traditional videos like Insanity or P90x, these services have added customizable options for the users as well as detailed feedback and tracking metrics. 

For example, LesMills at-home subscription program includes over 800 available workouts that range from BodyPump to HIIT to Yoga and beyond. While some programs require LesMills specific equipment like free weights and benches (which can be purchased very affordably), many are completely equipment free. The variety, flexibility, and personalizable options of LesMills gives consumers effective tools to reach their fitness goals without needing a gym membership.
Another digital streaming subscription, Forte, focused its services on replicating boutique gym classes to the consumers' homes. By partnering with the best studios and instructors around the world, Forte pairs personalized coaching with streaming class options (live or cataloged) for users to take at any time. 
Virtual Coaching
2020 will also experience a move away from traditional in-person personal training to virtual coaching. The advantages of virtual training benefit both the consumer and the trainer: users enjoy much lower costs and digitally convenient individual attention while trainers utilize furthering their outreach as far as their time zone and training schedules permits. The virtual component also brings mutual flexibility to both parties. Virtual one-on-one coaching has become popular for all types of trainers as well as for lesser known fitness influencers looking to extend their brand. 
Coaching Applications
With heightened degrees of personalization incorporated into fitness applications, they have become far more impactful and used by consumers. Simply providing meal plans and generic work out plans does not cut it anymore: coaching applications need to be varied and offer personal customizations to the user. 
Additionally, social media fitness stars have extended their presence into coaching applications. While many fitness influencers previously created and sold their own personal training plans to their followings, now big-name fitness celebrities are moving towards collaborating on fitness applications with other comparable athletes. This gives the user more options and resources from multiple fitness expert coaches for a comparable price.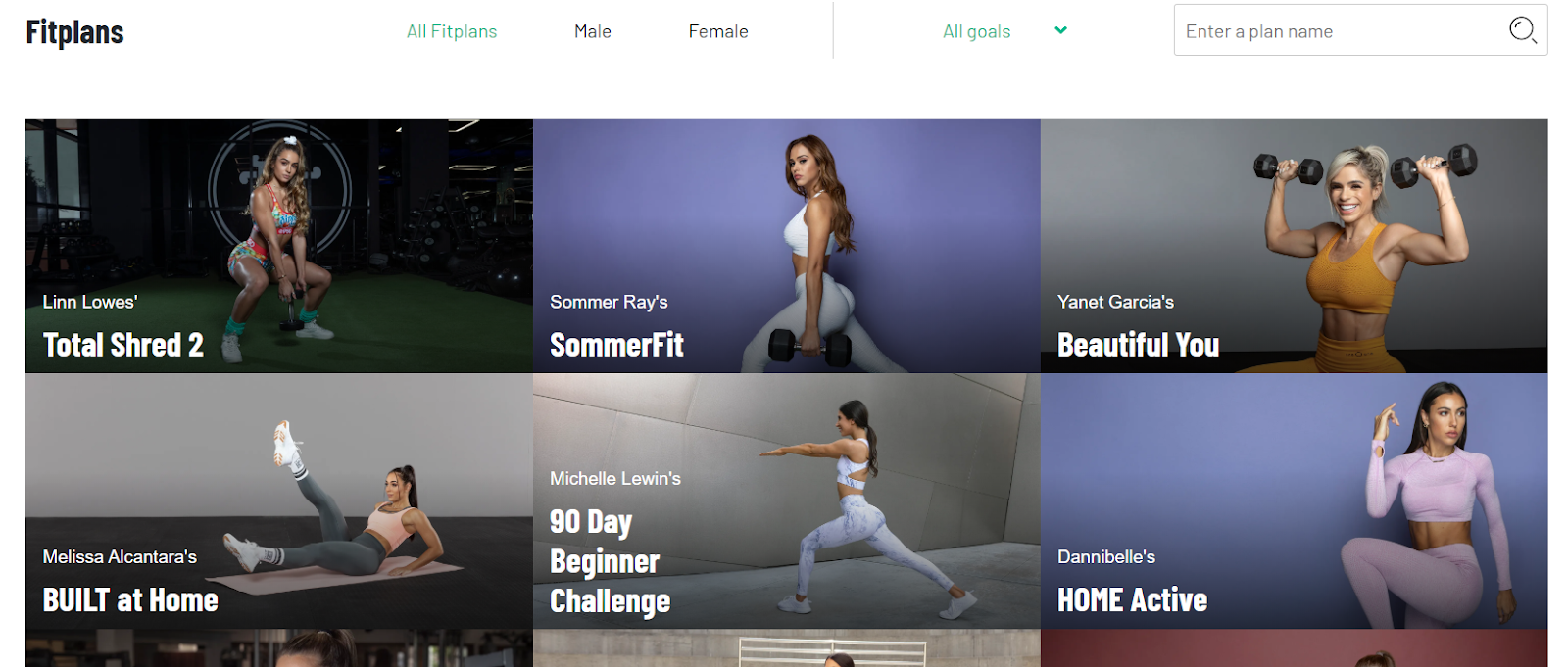 For example, the FitPlan app partnered with upwards of 60 the largest fitness names in the industry to offer their unique plans all in one place at a subscription price. Users can opt to pay monthly, quarterly or annually, and can subscribe to as many plans as desired without additional fees. New plans are added regularly and workouts can be selected based on access to a gym, equipment, or not. 
Crossover Between Fitness and Overall Wellness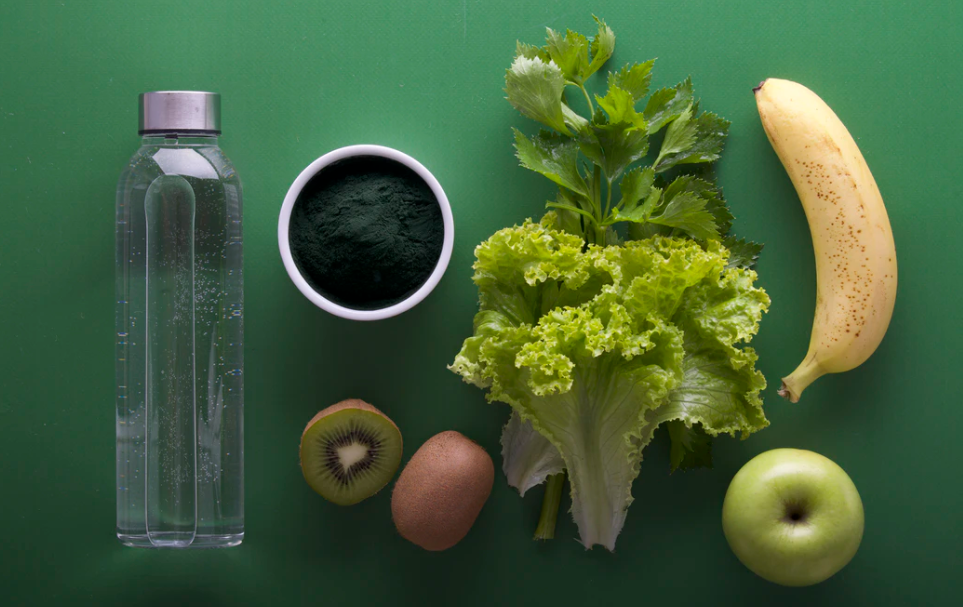 Health and Wellness as an overall lifestyle will continue to emerge in fitness trends for 2020. Since consumers are more aware of their health on a 24 hour scale, fitness will gradually be more perceived as a factor of wellness. Fitness and working out will move away from weight loss goals to be used for overall health, medicine, and balanced lifestyles. 
On a macro level, this means the convergence of health and wellness fields on a more holistic level. According to fitness director of The Well NYC, Eric Rakofsky, "Instead of having to go to different places for your fitness, health, and wellness needs, you'll be seeing more trainers, dietitians, physical therapists, and doctors working together under the same roof." While the "same roof" may not be immediate, fitness facilities will face rising expectations to offer services or expertise in the wellness sphere.
On a smaller scale, consumers will want their fitness experiences to be blended with more mindful work outs and practices.  Diversifying styles or ways to pursue fitness will continue to become more popular. This can benefit the boutique segment of fitness clubs and push them to offer more unique services. Fitness classes of all types will set aside time for meditation or mindful stretching instead of packing classes with intense exercise from start to finish. 
How Facilities Must Respond
With technology providing consumers with many more options on how they achieve wellness, clubs need to cater to these technology-driven components of their members' fitness experiences. 
Especially considering the threat posed by improving at-home fitness programs, gyms need to adopt a "if you can't beat 'em, join 'em" approach. Gyms should focus on how their services can enhance an at-home training routine as well as highlight in-house options users could not physically have at home, like equipment, new classes, and auxiliary services. Fitness clubs can also offer flexible membership options that can account for less than "full-time" members.
Since leading at-home and streaming fit-tech is based off digital platforms, facilities can also pivot their services so their members can easily sync their at-home workouts with their gym workouts. This can be done by providing up-to-date technology in terms of digital integrations, smart equipment, and convenient automation that will let members easily use both. 
Open API for Digital Fitness Integrations
As insistence on hyper-connected technology continues to dominate the industry, fitness clubs should prioritize adapting with this transformation.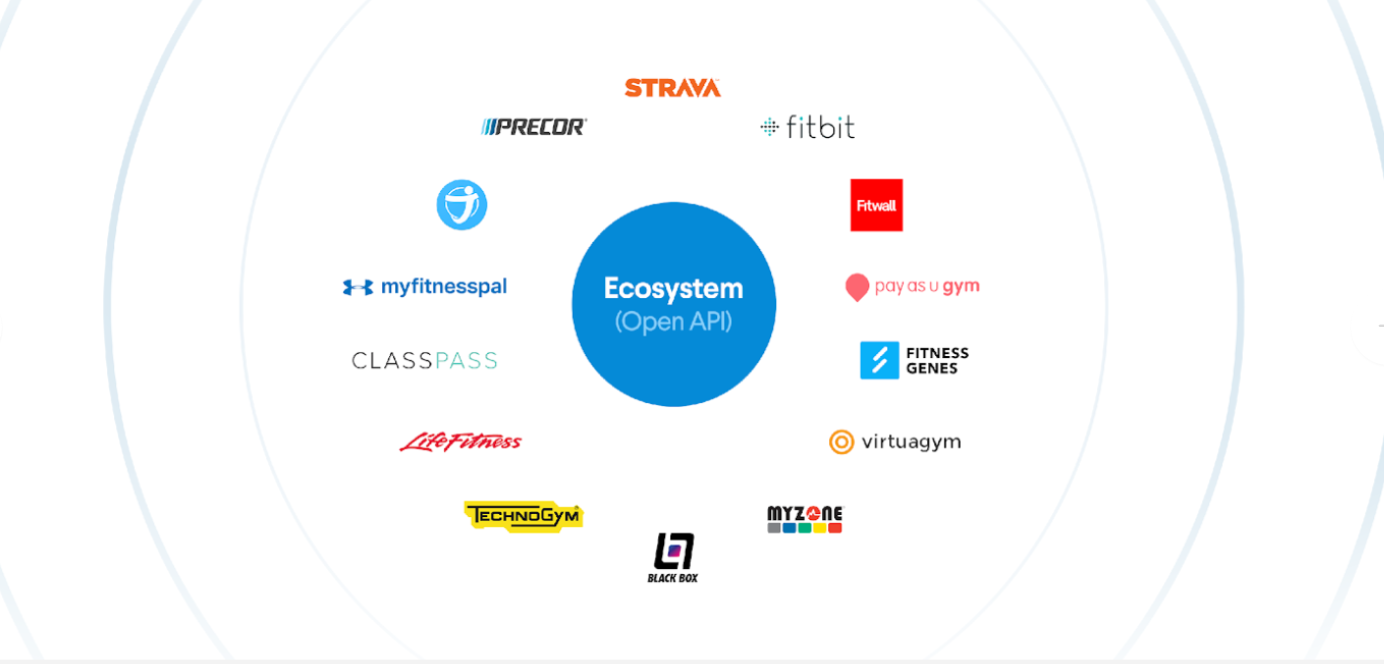 Utilizing an open API with their club management system is essential for digitally transforming their fitness club.
With 2020's projections for fit-tech to expand to new heights, there's no telling what the next big fitness technology will be that disrupts the industry. However, with an open API you can ensure that your club will have the flexibility needed to respond and accommodate these inevitable disruptive trends.
Clubs that don't have the necessary integrations of the consumer's first-choice risk losing out to other clubs that are more technologically advanced. This will allow your members to synchronize their preferred fit-tech devices and applications through convenient measures inside your gym.
For example, new time users should be able to book classes or short-term memberships on the go, track their progress from wearables and equipment to share with the club and trainers, and interact with other fitness technology for socialization and/or competition.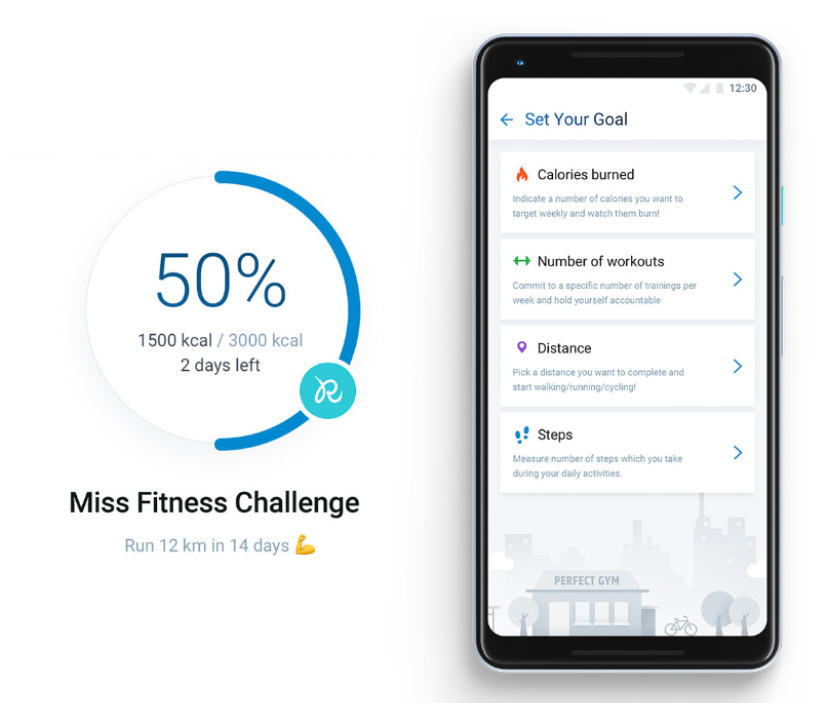 The most practical and effective way to catalog your members' data and preferences is through your club's Mobile App connected to your management system. With built-in integrations feeding data to the system from members' personal devices, both the club and consumer will have ample data allowing each to understand trends and member progress more easily. 
Technologically-Enhanced Equipment
Working in tandem with an API, stocking your gym with tech-fueled fitness equipment is another way to keep pace with 2020 fitness trends. Fitness equipment continues to improve in terms of honing performance enhancing technology and providing bluetooth and digital compatibility options.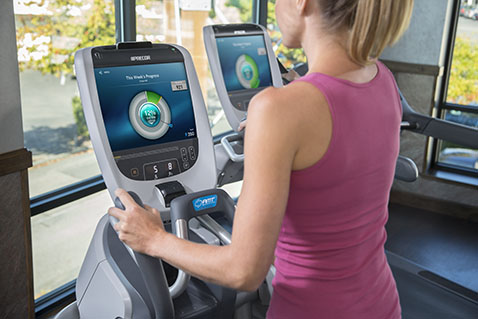 By gradually replacing out-of-date machines with the latest equipment on the market, you will show your members your commitment to improving your services as well as your commitment to keep up with new trends.
Tracking the metrics of workouts in some capacity has changed from a luxury to an expectation for many consumers. Smart equipment helps them do that with just a swipe of their card, key fob, or mobile app code and can then be synced to their personal devices. 
In turn, this data can be shared with the facility to ensure that the member is motivated and making progress, which ultimately reflects satisfaction levels with your gym. 
Automating Your Club

Convenience will continue to be the most important for customer acquisition and retention. Fitness clubs of any type will struggle to sell memberships if consumers feel limited by access, opening hours, or old equipment. 
Clubs and studios can combat this problem through automated services, like self check-in access cards, turnstiles, self-service kiosks, e-signatures and other technology that will help your gym operate on its own.
For boutique clubs based on class schedules, online registration and client portals are crucial. Additionally, consider offering unlimited attendance at a fixed fee to provide clients with more flexibility to attend.
Some high-end clubs and leisure facilities may need less automation, but it's important to fit your business type with the right level of automation to make life simple enough for your members, but not without a human touch when it's needed most. 
Using Data to Evaluate Trends
By extension, the popularity of 2020 fit-tech devices and services will also push fitness clubs to cater to more digital opportunities in their clubs.
For example, the utilization of wearable technology will present opportunities for clubs to use analytic technology to examine this information to their advantage.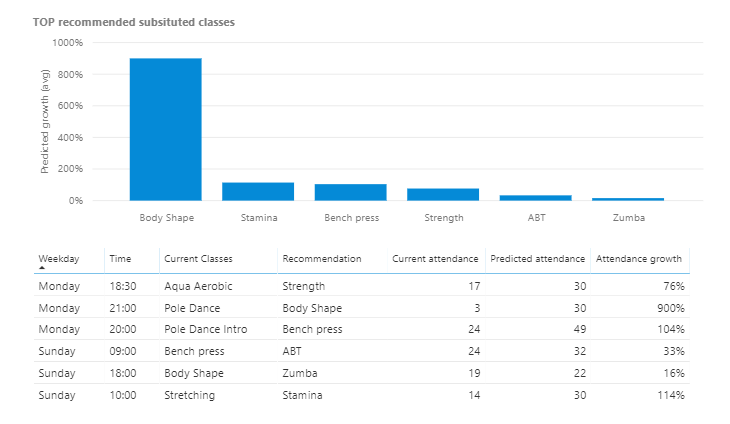 Accordingly, data can be used to determine what your most popular class experiences are can help choose and schedule the most appropriate classes at the best possible times. 
By using sources like mobile applications, client portals, or equipment synchronization, fitness clubs have access to this personal information, which can then be logged and maintained into a database of typical behaviors and preferences. This pool of personal data is ideal for using analytical technology to understand more about your members to improve your club for them. 
How clubs process and ultimately use this personal information has the potential for them to offer significantly improved experiences to their clients, by making specialized offers, discounts, or opportunities for their members. This data can also be used to fight churn rates and improve retention among clientele by identifying behavioral patterns.
Incorporating Feedback Loops
Building off the potential of using analytics based on customer data, fitness facilities should also adopt feedback loops. In modern client-facing businesses, feedback loops are essential to any business owner to gauge customer satisfaction with its goods or services, which is essential for growth. Especially considering the subscription-based model and necessity of repeat clients, implementing effective measures to gain and use feedback is crucial.
Feedback loops take form in two distinct ways: harnessing data to gain client insight as described above and directed feedback measures, like surveys and rating systems. While data offers the benefit of unbiased insight that clubs can leverage to make informed business decisions, direct feedback options offer new more actionable results.
For example, there are various types of gym satisfaction surveys that can be used in the feedback loop to gain qualitative data. Feedback loops Clients will appreciate gyms taking the initiative to ask for feedback, and will stay loyal customers when they see their feedback, positive or negative, lead to physical changes at your gym. 
Consumer Fitness Trends
Fitness for Everyone
Just as fit-tech is making fitness more accessible to all types of consumers, styles of exercise and classes are becoming equally progressive. In the United States, government funded initiatives to help seniors get and stay active passed and showed marked success, which will continue to grow in 2020.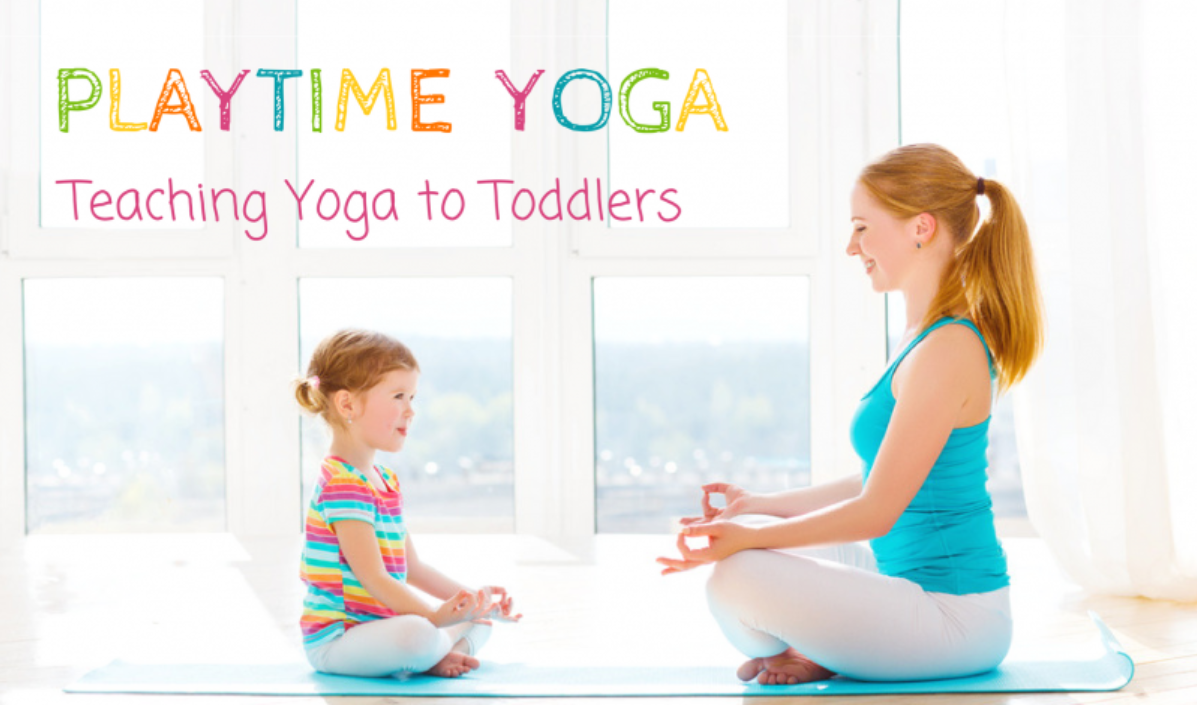 Conversely, family-oriented and age-specific classes will continue to grow, like Mommy and Me Yoga Classes as well as new-wave youth and adolescent exercise classes and classes. LesMills plans to expand their BornToMove digital and in-person fitness classes which are specifically designed for children aged 8-12 or 13-16.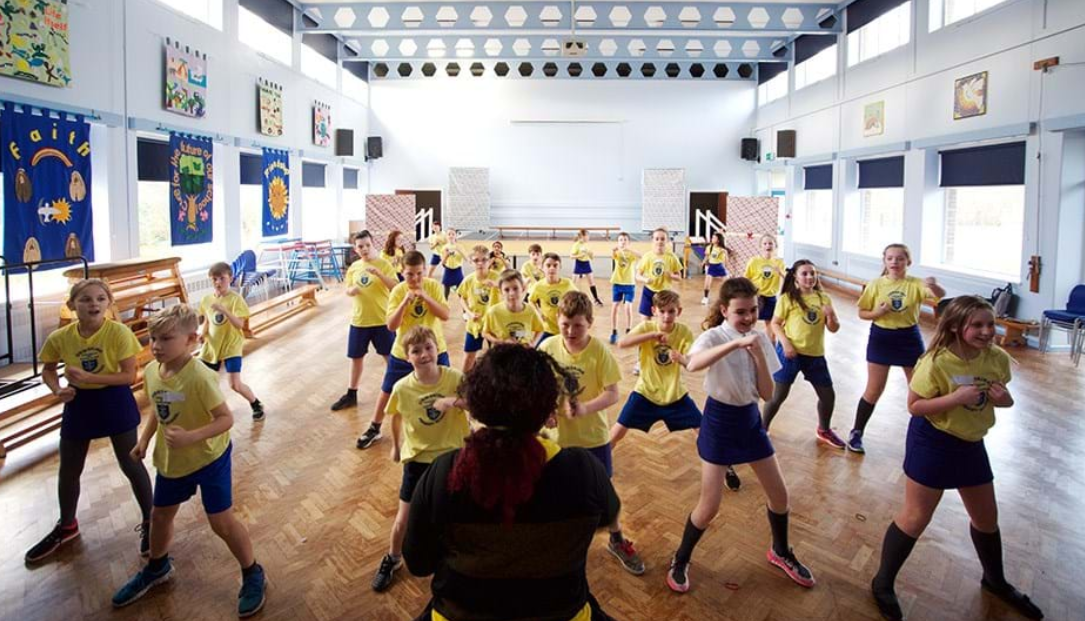 While 2019 saw the growth of age-inclusive classes in the boutique segment of the fitness club market, 2020 will see more budget-friendly family options, like LesMills. 
Wellness Tourism and Excursions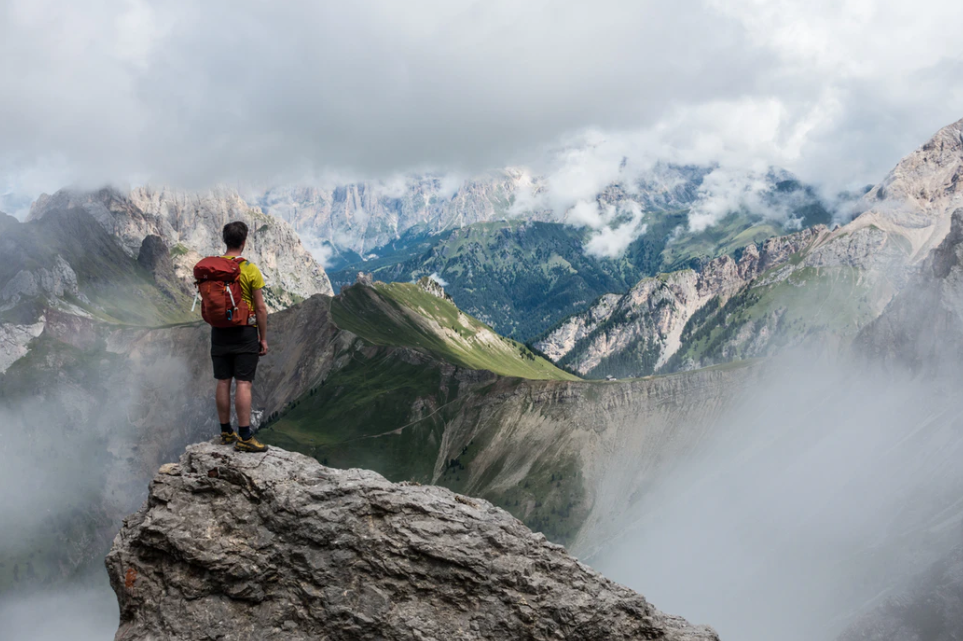 Consumers will continue to get more creative in pursuing their fitness and wellness goals, which will spill into the thriving 639 million dollar industry of wellness tourism. Travel trends indicate individuals are moving away from traditional recreational and vacations to pursue any degree of health and wellness tourism, including both physical or mental rejuvenation. Wellness tourism can mean anything from a lavish international yoga retreat to a local weekend hiking trip.
As relaxation continues to become a central tenet of overall health and fitness, wellness tourism will grow in tandem throughout 2020.
Community-Driven Fitness Programs
The power of socializing fitness will continue to thrive in 2020. Working hand-in-hand with the popularity of the social media fitness sphere, fitness programs will increasingly use social factors to drive their members and keep them motivated and accountable to achieve their goals. Community-driven fitness programs extend the meaning of "community" far past a geographic location.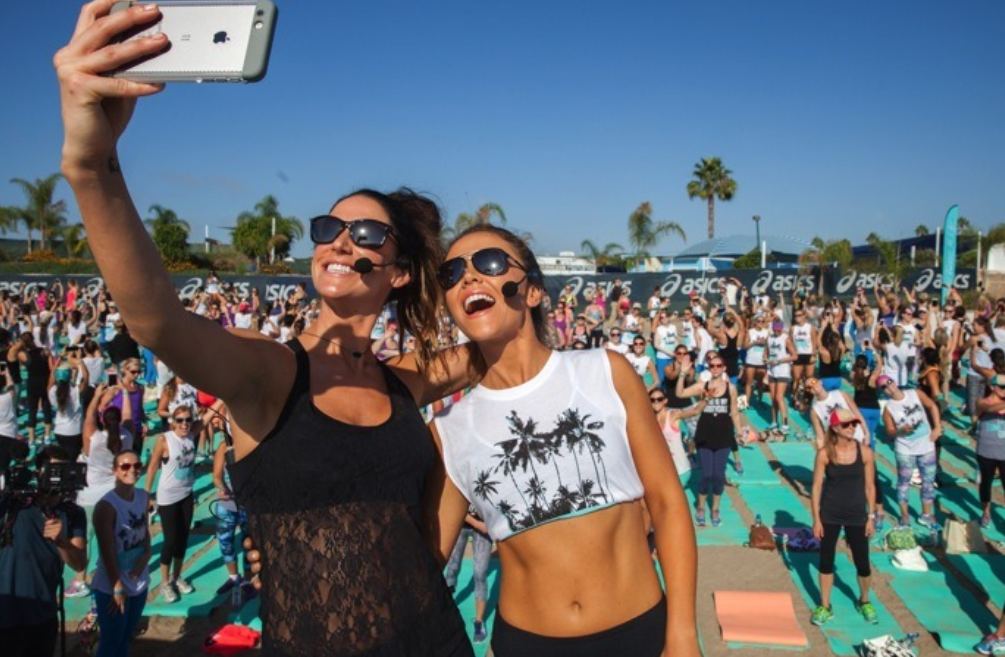 Successful fitness programs like Tone It Up have set the standard for how social communities can enhance fitness programs. Tone It Up is a women-driven digital fitness platform that provides its members with meal plans, work out schedules, and countless resources, including a digital streaming exercise studio. However, the root of its success was in establishing a powerful online community with public forums, motivational content, and encouraging members to share every aspect of their fitness journey on social media.
In 2020, whether its gym and studios or digital fitness tools, expect virtual or in-person communities to be included in their programs.  
Final Thoughts
2020 holds great promise for the latest and greatest fitness trends to reach more consumers than ever before. With these trends and growing technologies in mind, fitness facilities must be prepared to grow with them.