The boom of digital automation has opened a portal of opportunity for organizations to become more effective; allowing companies to iron out process creases, smash bottlenecks and maximize employee efficiency. Indeed, from an operational perspective, automation has seriously elevated the level businesses conduct themselves on.
However, the surface of what automated services can do for business-to-consumer (B2C) relations has only just been skimmed. While some industries trail-blaze ahead to experiment what automation can bring to their arena, other sectors remain woefully stuck in their ways.
Nowhere is this truer than in the fitness industry.
Currently, the fitness market is enjoying a growth spurt thanks to society's frenzied, new engagement with wellness. Yet despite that, a large portion of fitness and health clubs have remained operationally unchanged over the years, opting to stick with tried and tested legacy systems and offline processes.
But, in order to future-proof their growth, fitness clubs must digitally transform to keep consumer attention focused on them.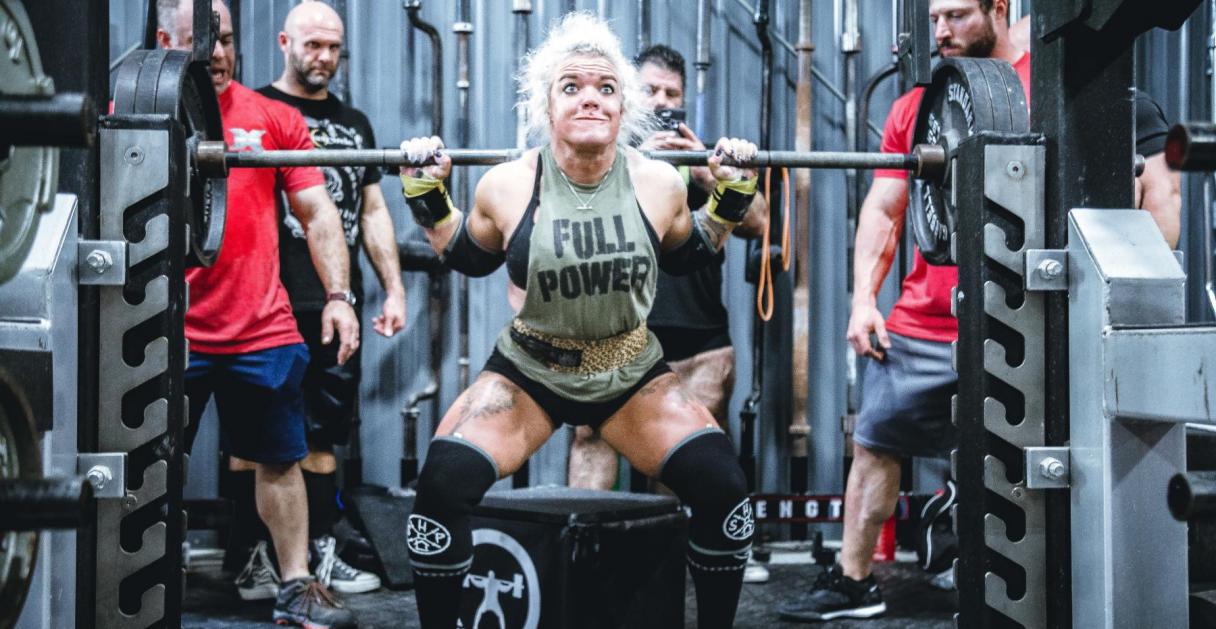 The fitness industry is becoming more aware of the need to automate to keep business ticking over. But to achieve real innovation, fitness facilities need to wield the full power of automation and direct it toward making their brands more customer friendly, not business friendly.
Real technology innovation is not yet widespread in the industry and with the saturation of gyms (and growth of mobile fitness solutions), automation offers a prime opportunity for fitness clubs to break boundaries in B2C relations and become the consumer brand of choice.
Why is Now the Time to Automate B2C Relations?
From 2019 onwards, Millenials and Gen z's will dominate the fitness marketplace and these groups are no strangers to digitization.
Outside of the fitness industry, consumers are already experiencing the convenience of automated technology in industries such as fashion, retail and transport. As a result of B2C digital empowerment, service expectations have soared higher and higher, with 66% of 18-34-year-olds expecting better customer care than they did a year ago.
Convenience and care rules in the millennial land of consumerism. So, if fitness clubs want to engage their members more they need to adhere to this demand. Already, in business, there has been a seismic shift toward using technology to make services more convenient and human-focused.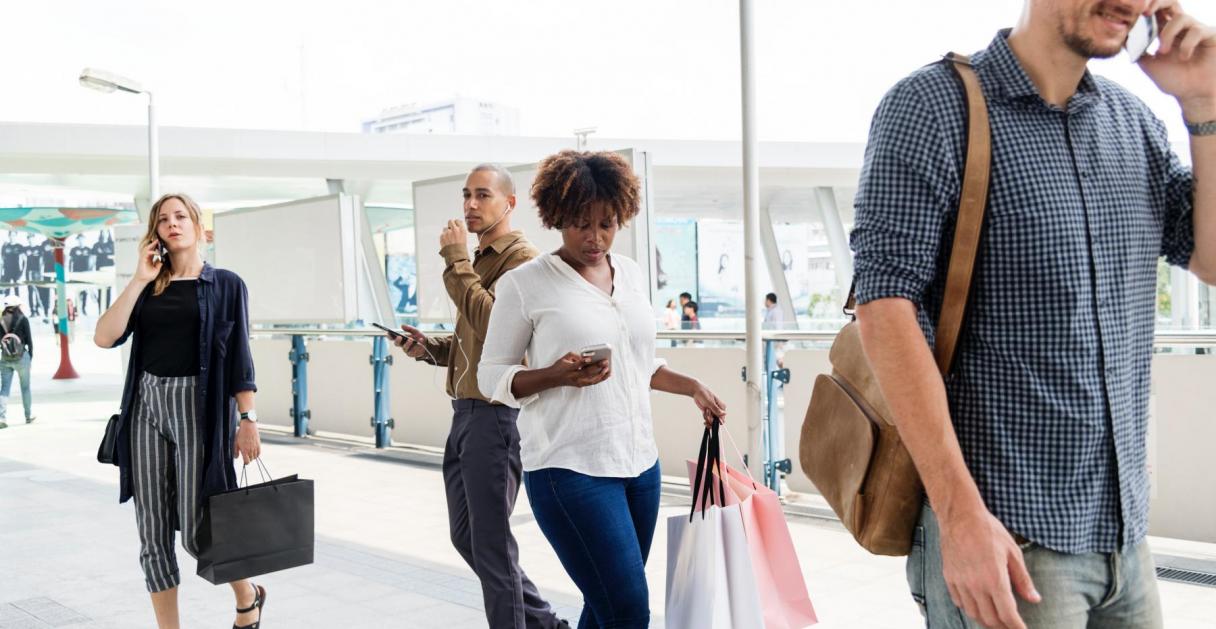 Great Fitness Club Automation Tools
Despite their slow start, the introduction of tech automation in the fitness arena has allowed some gyms to disrupt their own market for the benefit of their members.
Gyms such as Anytime Fitness, Snap Fitness and Workout Anytime open their facilities 24-hours a day 7-days a week. Of course, operationally, it's a huge burden to find people to man your facility around the clock. However, with specialized gym management platforms (Like Perfect Gym) integrated with access controls, gates can be automated to open via member card pass, QR code or even biometric fingerprint scan. On the operational side, automated entry to fitness facilities means clubs can reduce their spend on front desk staff hours.
But most importantly, access control automation has allowed gyms to offer unlimited availability to fitness members, so they can continue to explore the world of wellness on their own terms. Consumers expect convenient fitness options that can fit into unpredictable, hectic schedules.
Not only that, but the introduction of biometric scanners on entry gates strike out the nuisance (and cost) of replacing lost membership cards. People can forget their wallet on a bus, sure, but they can't misplace their fingerprint.
Such a function can give members peace of mind, worrying about where their membership card is a non-issue which makes visiting fitness facilities a more hassle-free experience.
In addition, by having 24/7 automated access, gyms such as Anytime Fitness and Pure Gym can compete better with mobile workout apps that promise consumers efficient workouts, anywhere.
Members don't have to rely on a third party (in this case a receptionist or club owner) to gain access to fitness services, bringing them closer to their wellness solutions and encouraging habit forming fitness practices.

Source
The automation of back-office processes has also empowered fitness members to manage their own memberships. With the introduction of online sign-ups and automated email confirmations, gym goers don't have to rely on gym personnel to pay for their memberships.
Fitness club client portals allow members a greater degree control and therefore ownership over their workout regime. Increasingly in the digital age, people prefer not to deal with staff with 73% of consumers saying they would rather solve an issue by themselves.
For members, easily accessing their contracts, signing up for a membership online, or booking workout classes means they can manage their own fitness admin in the comfort of their own home.
Indeed this feature has paid off for fitness clubs too, as the portal automatically sends new information inputted by the client straight into the facility's waiting club management system, convening a free and automatic flow of information between club and member.
Inviting the customer to digitally come 'behind-the-service-desk' gives members exactly want they want; convenience and transparency. When members feel their needs are met it generates more trust and loyalty, and with the current hyper-growth of fitness facilities, trust and loyalty are valuable.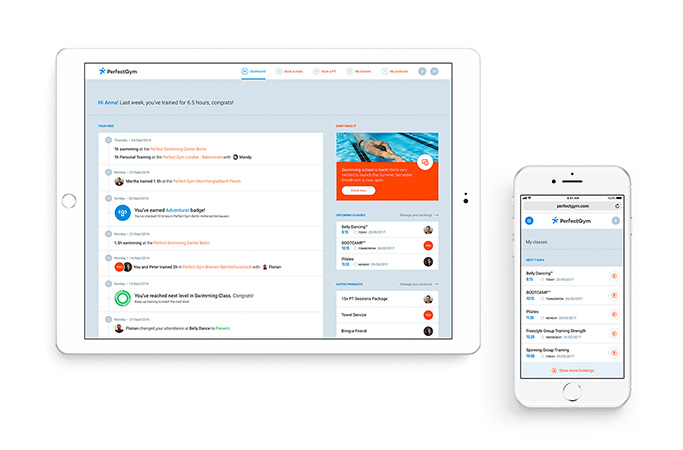 The Ugly Side of Fitness Club Automation
The benefits automation can bring to fitness clubs are huge and the limits are being pushed every day. However, automating for automation's sake doesn't help build favorable client relationships. When proper care and attention isn't paid to automation rules, it harms the customer experience and can permanently tarnish a brand's perception.
Therefore, due diligence must be carried out when preparing where to automate. Too often within the fitness industry, there are prevalent examples of automation put in place which have not been tested with the customer in mind.
Other times fitness clubs automate their communications for their own business benefit, rather than to add value for the customer. While that may seem harmless enough, it has repercussions. When fitness clubs, businesses of any kind actually, begin to care only for their own profit, it is usually the customers who suffer.
In today's consumer-driven society, such an ethos cannot possibly survive, people are demanding more convenience for their money, and with the availability of publishing platforms such as Facebook and the connectivity it offers, people have the power to bring a brand's perception to its knees.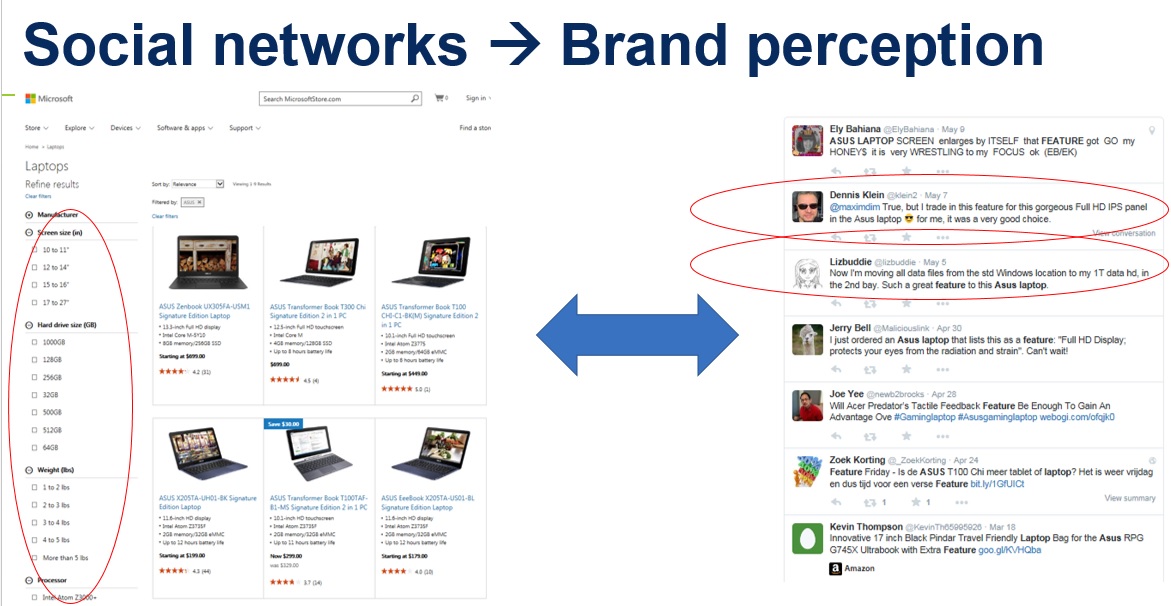 Source
Lack of Automation Traps Members
Previously, the fitness industry has stood aloof from the projection bias of its customers. It's a bias all people have, wherein people assume that their tastes or preferences will remain the same over time.
In other words, projection bias happens when members tell themselves they will go to the gym in the near future. Inevitably the intention isn't fulfilled. By working on a membership subscription model, the fitness industry profits big time from the flaws of their members, an estimated 82% of Americans use their gym memberships less than once a week.
The fitness industry at large, while making client portal sign-up a digital-walk-in-the-park, have not yet embraced membership cancellation with the same fervor.
A number of large chain gyms still insist members visit the front-desk to resign from a gym that has short reception desk hours but runs 24/7. In some other cases, outdated cancellation processes won't allow front-desk personnel to handle member contracts, forcing members to call HQ to formally request cancellation.
The convenience gap between membership sign-up and exit process won't help the growth of the fitness club industry. Millennial and GenZ Consumers are single-mindedly looking to patron brands which help and guide them, not manipulate and exploit them. When fitness facilities make it difficult for members to leave it sends a message to customers that they are seen as revenue, not people.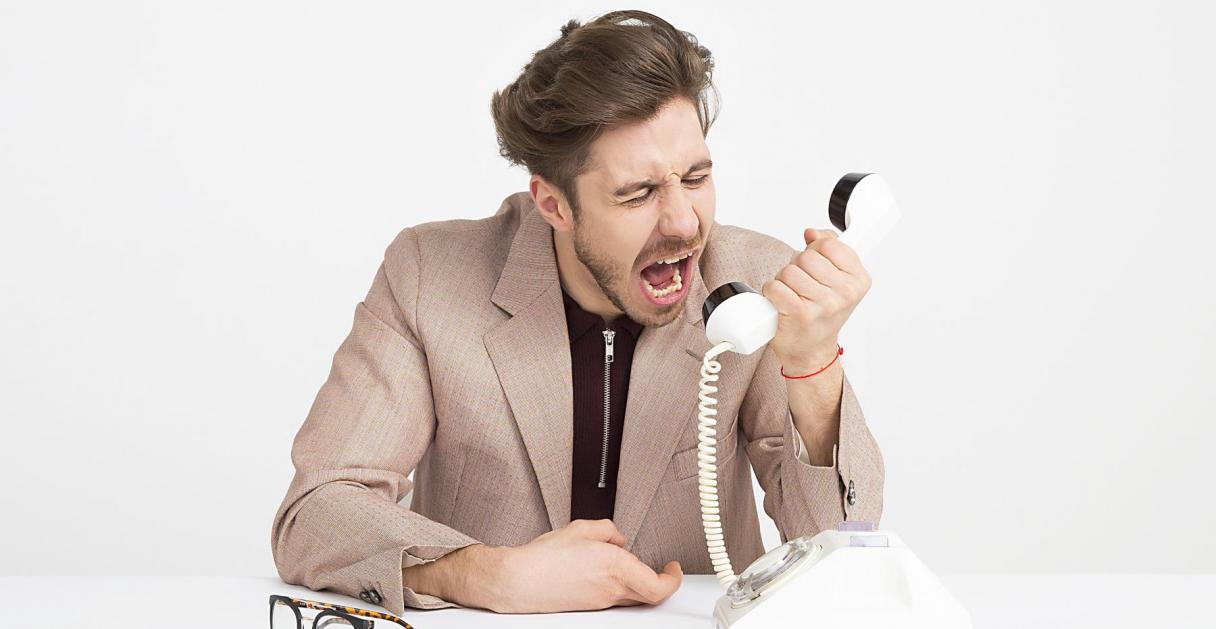 Consumers are becoming wise to this and it's not something they will tolerate for long.
Continuing to 'trap members' in membership contracts with no clear exit in the long term can threaten retention numbers for gyms, especially when mobile fitness apps are making moves to offer more convenience and value.
It should become an industry standard to implement automation to provide more B2C transparency and empower members to make their own decisions about fitness brands.
Robotic and Irrelevant Communication
Further misuse of digital communication automation in the fitness industry kills the opportunity to heighten client engagement.
A prime example of such as communication is the relentless deployment of the 'why did you leave us' close out email. Granted, it's a smart move, fitness clubs should engage directly with members to gather intel and reduce customer churn.
However, sloppy deployment of email automation rules can cause that type of email to be sent to members every week for the next year, which makes your communication come off as overly aggressive or robotic. Neither of which make for good user experience.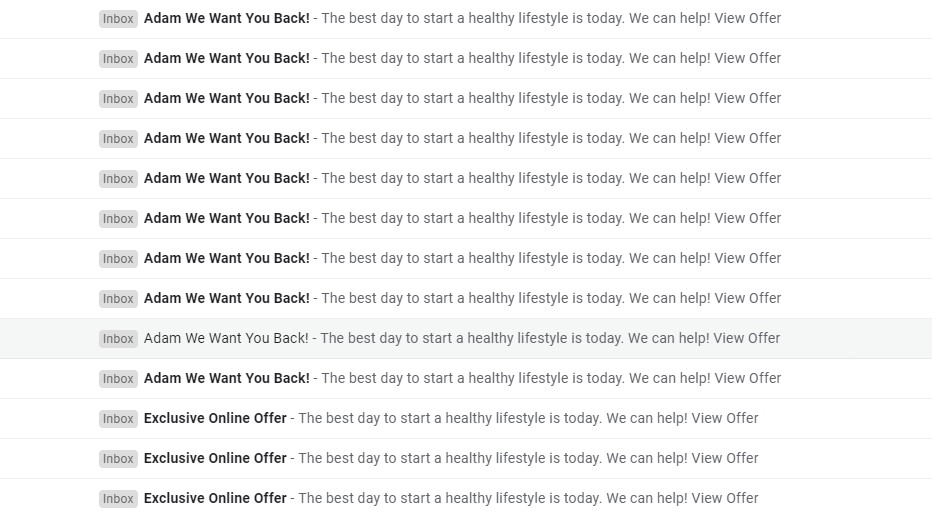 When customers have to send their fitness club's emails to spam or arduously delete irrelevant reminders each week, the brand in question makes life harder for them. Which over time can drive down brand perceptions.
Lack of Personalization in B2C Communications
Alongside incorrect use of automation rules, comes the need to use automation to create more personalized experiences for fitness members.
Wellness solutions are everywhere, with the gym industry, in particular, experiencing a global boom. According to IHRSA In 2017, health club membership topped 174 million consumers around the world; Global industry revenue totaled an estimated $87.2 billion in 2017 and, for the first time, the club count exceeded 200,000 facilities.
So in this saturated market, general communications do nothing to engage your members or set you apart from your competitors.
People enjoy attention, they enjoy being made to feel special, so something as small as acknowledging a members name, birthday, or recent purchase within your emails can go a long way to making members tune into your message, for example, emails with personalized subject lines are 26% more likely to be opened.

Source
When brands value members, members in return remain loyal, making them less likely to jump ship to a new gym which can offer similar amenities.
What Types of Automation do Different Fitness Clubs Need?
Though it is now slowly waking up to the possibilities of digitalization, fitness clubs are notoriously behind in embracing technical solutions in their facilities.
It's time for gyms to start thinking of ways automation can be used to heighten customers' experience of their fitness brands rather than simply using digital automation to streamline operations.
Boutique Clubs
Boutique clubs offer specialized social workouts for members at a premium price and automation can go a long way to refining the fitness experience for their members to make classes more enjoyable and convenient.
Boutiques, at the very least, should operate with automation dealing with:
Automated class sign-ups
Mobile app integration with 3rd party workout apps.
Class booking confirmations
Customers who pay premium for boutique classes are really paying for the social and connected experiences no other club can offer them.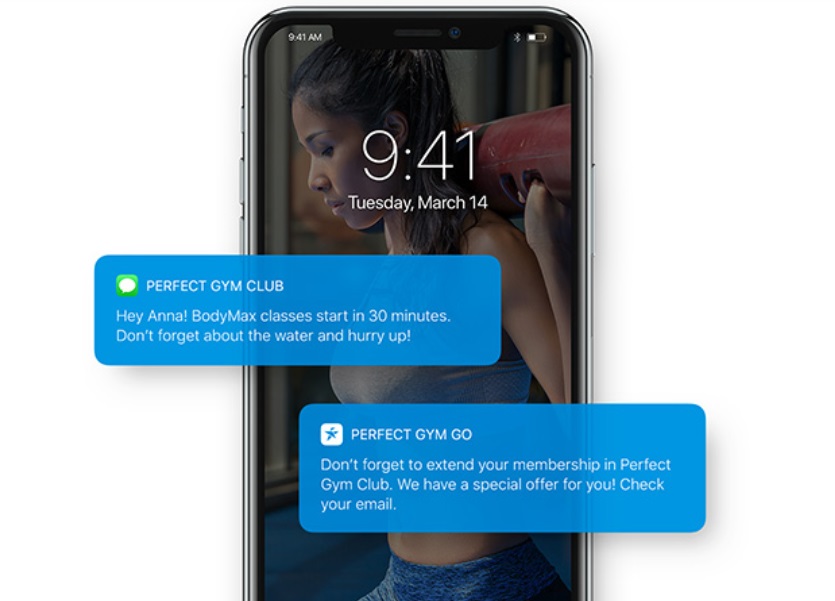 Automating class sign-ups and sending push notification reminders to boutique members can have a tidal effect on the attendance of workout classes by minimizing the effort needed to attend the class.
By sending out short and relevant automated communications boutiques can position themselves closer to the everyday experiences of their members in a way that gives value.
To top this, boutiques, by using automation, have a unique opportunity to engage and guide their members outside of their club. By integrating their own club app with 3rd party fitness apps most members will inevitably use (such as Myfitnesspal or Strava), members can pull up their health data in one place rather than opening 6 different apps.
Global boutique giant, F45, recently carried out such a task. By integrating their system with LionHeart's wearable heart rate monitor, they were able to track their member's fitness stats during workouts. Not only that, F45 took it a step further and used this information in their automation center so they could deliver personalized emails, which detailed each clients' workout data, directly to their inbox.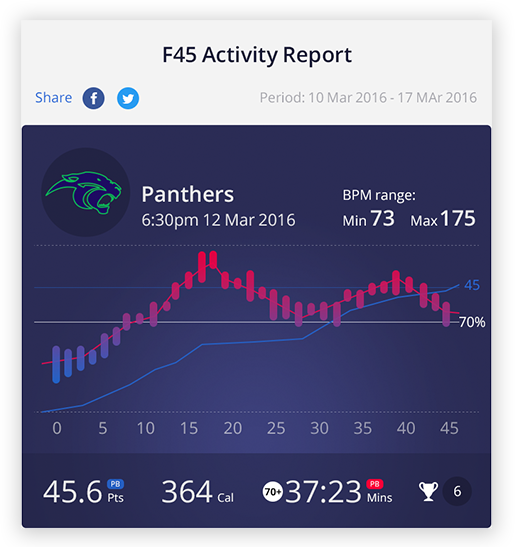 Source
Through merging digital solutions with their fitness experience, F45 was able to add a more motivational dimension to their service for no other reason other than to uniquely upgrade the F45 member experience.
Quantifiable data, like F45 uses, is powerful, especially when showing progress. In a world where even 'popularity' can be valued by the amount of online followers and comments you have, numbers talk. If members can see and trace their own fitness progress with the help of their gym, they won't want to leave.
Boutiques already have a very human approach to their members, but to offer a better customer-focused fitness experience, they need to use automation to input and track the fitness goals of their members within their club management platform to create a holistic fitness experience.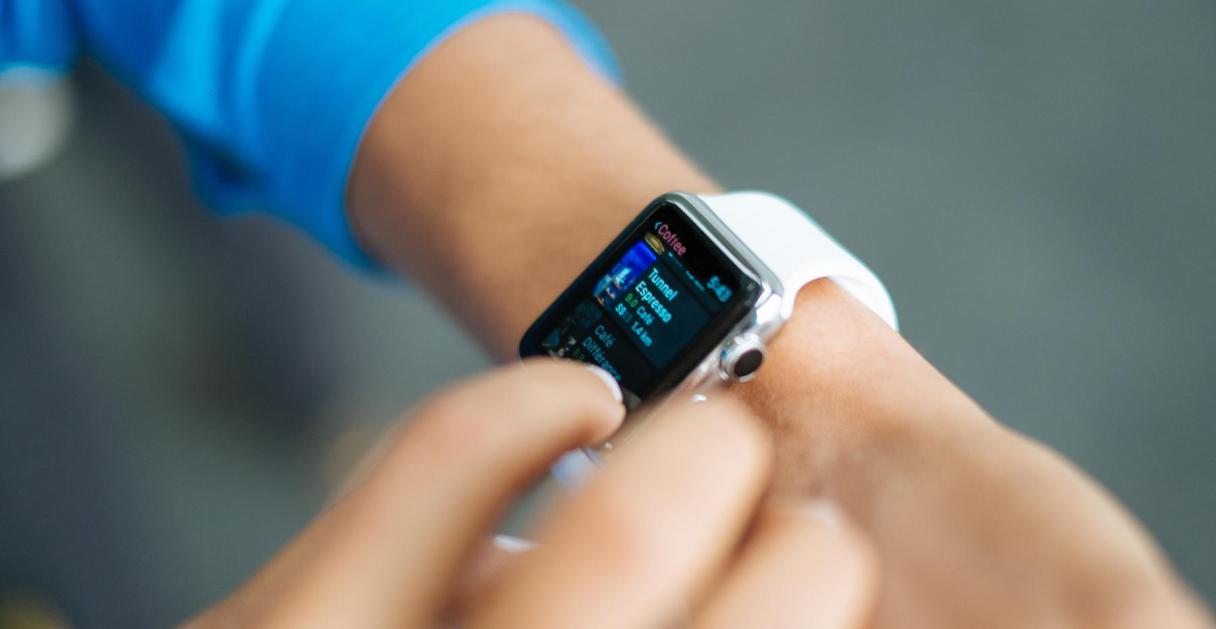 Budget Clubs
Budget club members understand that there will be no frills attached to their fitness experiences, their driving motivation to join a budget club is simplicity and quick access to decent work out equipment. Convenience trumps human experiences for budget club members, therefore the best automation for budget clubs include:
Automated access controls
Online booking for facilities, PTs, and classes
Business intelligence
Through making fitness facilities more available to customers without hurting your operational spend, these automations give added flexibility for customers.
Unlike with Boutique clubs, members of budget fitness clubs such as Anytime Fitness and Pure Gym, are not expecting the world in terms of add-on fitness services, which means light personalization in your automated communications can go a long way to set a fitness brand apart from competitors. Take a look at the example below: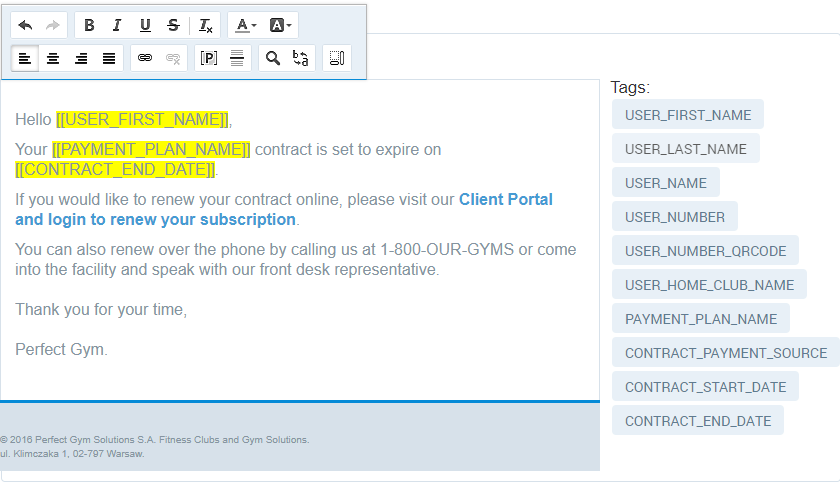 Business intelligence (BI) powered by machine-learning offers a way for club owners to have reports generated about the past, current and future state of their facility.
For the large chain budget gyms, it can be difficult to always comprehend what is happening in clubs and why, using sophisticated BI applications, gym managers can examine data, understand trends and gain insight into member behavior.
For example, with BI, fitness clubs can have prediction reports generated about who is likely to leave the club, who is likely to renew and who might sign up for which classes, thus helping club owners dig a level deeper into understanding the behaviors of their members.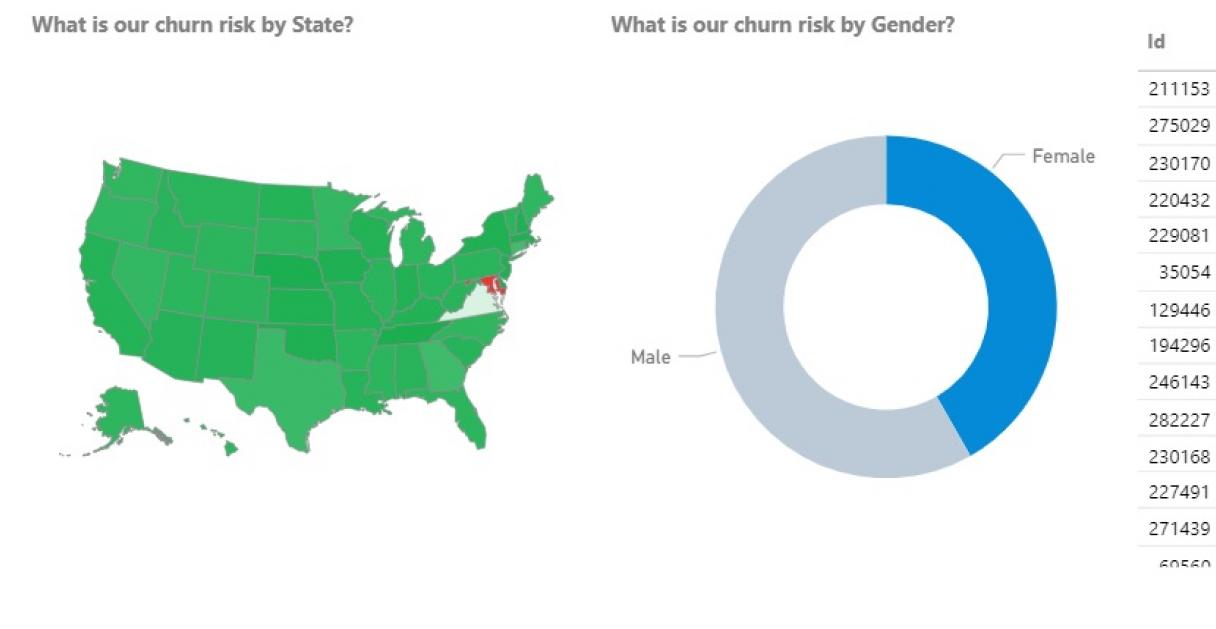 Club owners can isolate the activities associated with their best members, which they can then expand on to help encourage other members who are struggling to engage fully with their fitness.
Not only that but from gleaning the insight BI brings, fitness facilities can be better equipt to target and attract customers similar to their best members and allow them to be better armed in executing more customer-driven decisions about facility operations.
The end goal for businesses in fitness is in the consumers best interest; getting people to care about their wellness. Business intelligence can gather the data and insights on what gets person A in the gym vs. person B.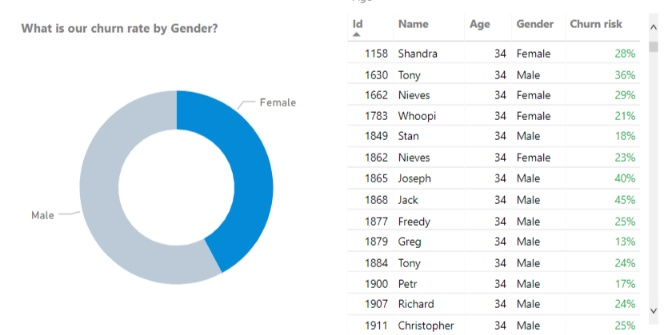 High-End Clubs
Premium health clubs offer the best of the best health, fitness and even beauty services. They do wellness well and always stay focused on pushing the quality of their services. For these high-end services, automation and namely, business intelligence, can go a long way to leveraging the premium angle of a high-end fitness club.
Ways business intelligence can help luxury fitness clubs:
Offering recommended services based on members past behavior.
Building a lookalike audience of your most profitable clients to grow your membership.
Track which classes will be the most popular.
Business intelligence automation allows brands to not only monitor all aspects of their club but also take the data and predict the future behavior of members. This way high-end fitness clubs, such as Equinox, can fix problems and explore industry niches to deliver the quality care and cutting-edge fitness knowledge their members pay for.
Gold Gym is a prime example of a fitness brand digitally disrupting itself in order to better serve their customer needs. From a legacy brand, Gold's transformed themselves to cater to the social, financial and quality aspects which are separately specialized in by budget, boutique and high-end fitness clubs.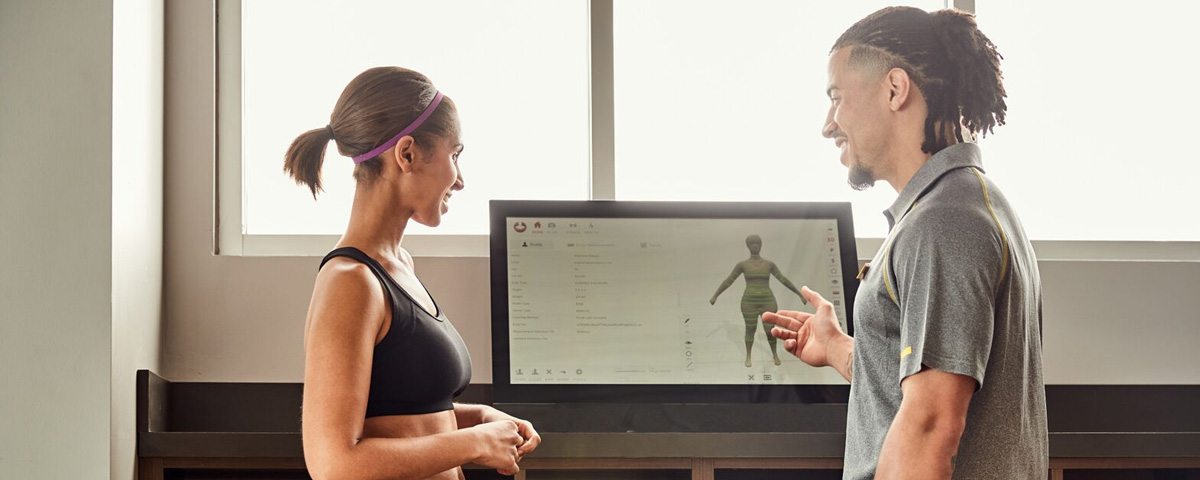 Source
Their 3-in-one disruption was achieved in part to the integration with digital technology. For example, Gold Gym decided to become more accessible for fitness novices by installing a 3D body scanner to automate fitness tracking for new members. This way members could, from day one, track their progress. Seeing incremental jumps in fitness can incentivize members to take their fitness more seriously.
By becoming more involved in the wellbeing of their members, premium fitness clubs are not only showing they care, but also that they have the skill and equipment to give high-quality fitness advice.
Conclusion
In the long-term, fitness facilities shouldn't be solely thinking of maximizing operational efficiency and increasing membership sales. Rather as a collective, fitness club owners should be focused on authentically elevating fitness experiences to benefit their member's well-being.
The rise of automation is presenting the fitness industry with a key opportunity to do just that. Whether it is by giving unlimited access to fitness facilities or personalizing emails to include fitness stats, convenience and care are two ideas which dominate consumer decision-making. To secure the survival of the fitness facility, club owners need to make the shift to automating services to enhance the gym experience of their members.