When done correctly, your business should see a continuous flow of high-quality leads. As a result, these leads will ensure a continuous drive of revenue. The entire process relies on a set of key factors. If any are omitted, they can heavily influence the outcome of the lead management process. This is why every gym and fitness business needs a gym management system with an embedded all-encompassing CRM system that streamlines the lead management process.
The lead management process in a nutshell
Before we go any further it's useful to understand what lead management is. Lead management is a process of capturing potential leads, nurturing them to increase their interest and finally converting them into paying customers. To maximise your lead management success, it's important to align sales and marketing objectives.

The lead management process looks like this:
Lead capture - this is where marketing campaigns target potential customers (leads) through various channels like email, website, social media, paid ads or events.
Lead tracking - where you gather more intelligence about your new lead. Any information that will help sales reps target their sales efforts, may this be their name, profession or location.
Lead qualification - helps to identify which leads should be prioritised based on their interest in your offering, engagement with your business and their buyer's journey stage.
Lead distribution - after potential prospects are identified, the sales reps take over. This is a crucial step as the sooner potential leads are contacted the higher the conversion rate.
Not all leads will be ready to immediately commit to your gym, some will need time. This is where lead nurturing is introduced. Lead nurturing will make your prospects understand why they need your services. This process should be prevalent throughout the buyer's journey as 57 per cent of marketers recognise lead nurturing as the most valuable feature of automation software.
Even on paper, this seems like a very complicated process. Lead management engages two different departments, both sales and marketing. It is made up of many steps, thanks to which it can be hard to keep track of where each lead is at, what communication channels have been used.
If you fail to nurture leads within a specific timeframe you run the risk of losing them. If you overburden them with communications you also run the risk of losing them. Finding a balance is the key.
This is why it's worth investing in gym management software that has all of the most valuable features a marketing automation system needs. With Perfect Gym's management software you'll be able to maximise potential leads into paying customers conversion. By streamlining your lead management process with Perfect gym you'll be able to maximise your fitness business revenue. What is worth mentioning here is that Perfect Gym's management software has all of the most valubale features of a marketing automation system. If you don't beleive it, keep on reading!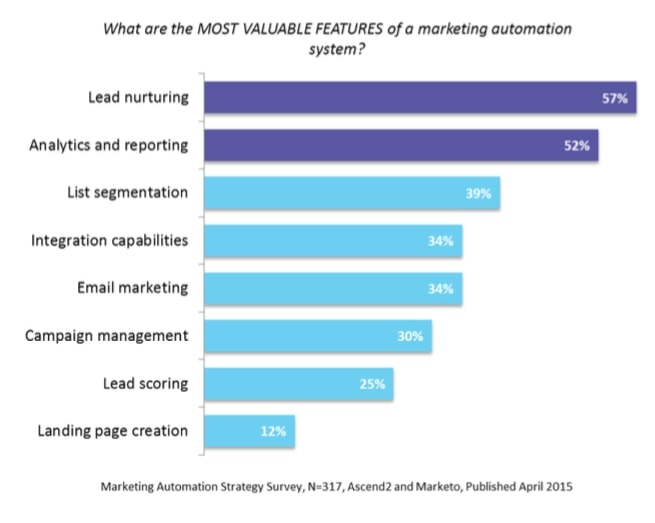 Increase member conversion through nurture
Your lead nurturing has to be on top form if you want to maximise your club's profits. This is true for all aspects of your club's operations. The more effort you put in, the more revenue those customers will bring in.
The statistics don't lie, companies with great lead nurturing generate 50 per cent more sales-ready leads than non-nurtured leads.
Nurturing leads is not a standalone task that is completed at one particular stage of the lead management process. It should be prevalent throughout the entire journey and after the lead converts.
Nurturing can take many forms, here are some of the most common ones:
Telephone call
In-person meeting
Facility walkthrough
Follow-ups
Birthday messages
As the line between overburdening and neglecting leads is so fine, you will need a gym management system that will automate the entire process for you.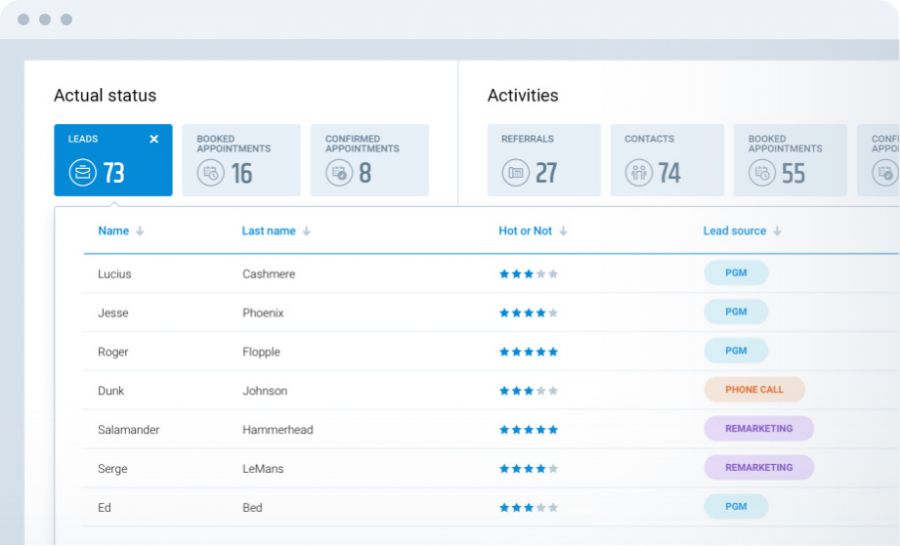 Introducing a CRM system will simplify your clubs lead management process. An all-encompassing management system will let staff set automation for every stage of the buyer's journey from the moment a lead shows interest in your facility. No longer will you have to worry about leads slipping through the cracks.
This is especially relevant in cases where the lead is not yet fully committed to purchasing your membership. Through nurturing, you can educate your members on the benefits of joining your fitness club. If the lead needs an extra push, sending them a promotional deal might do the trick. By segmenting your leads your nurturing efforts will be more successful leading to a higher conversion rate.
To sum up: Maintaining a constant presence in your leads life can lead to a 50 per cent higher conversion rate than non-nurtured leads. To ease off the pressure of keeping track of all customer communications, introduce an all-encompassing CRM and marketing automation system that will do all of this for you.
Don't lose potential leads
Keeping track of new potential leads can be difficult. What can be even more difficult is remembering at what buyer stage each lead is at. Not to mention how many and what communications have already been sent to each lead. Without an automated CRM system remembering all of the above will be nearly impossible.
It's no surprise that almost 80 per cent of new leads never convert. That is a big pool of revenue that your club is missing out on. By upgrading your club's CRM system you will streamline your operations and reduce the non-converted number of leads.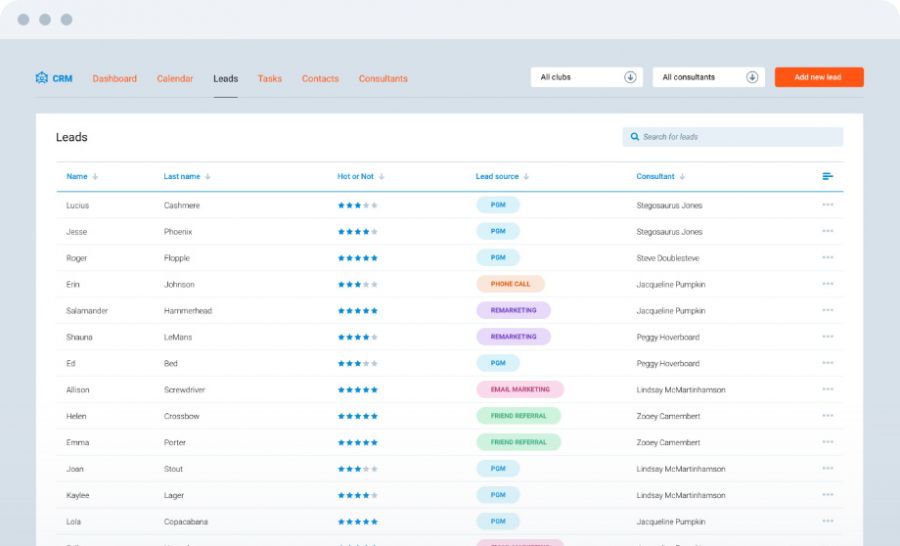 The right gym management software will help you keep track of your potential leads. Your staff should be able to assign sales reps to each lead as soon as they interact with your facility.
From then on, the system will send automated reminders to your staff about specific interactions like following up on a telephone call or facility visit. With over 160 customisable reports, you will be able to have very detailed insight into every aspect of the sales journey.
By introducing an automated system, such as Perfect Gym's management system, your employees will be able to set regular task reminders to ensure no lead is neglected. The option to purge your system of dead leads will give you a better understanding of your club's potential revenue.
To sum up: As your club's marketing campaigns generate new leads, it can become harder to keep track of the interactions completed. As a result, this can lead to 80 per cent of leads never converting. A CRM system that tracks customer's buyer's journeys can reduce the number of lost leads.
Quickly identify issues with the sales funnel
Your marketing campaigns are on fire, generating hundreds of new leads each month. Your sales reps are killing it, nurturing leads from the minute they interact with your club. Yet, the conversion rate is low. This indicates that something is going wrong with your sales funnel.;
Market research has found that out of 68 per cent of companies that did not identify or measure a sales funnel saw an almost 80 per cent lead non-conversion. This indicates the necessity of a working sales funnel. Without a working sales funnel all of your sales team efforts will perish.
As a result, you need a CRM system that will do the visualisation for you. Imagine having a system that clearly displays the full customer journey. How much easier would your life be if you could have a sales funnel visualisation from the initial interaction to conversion. Well, with Perfect Gym you don't have to imagine, you can make the most of it.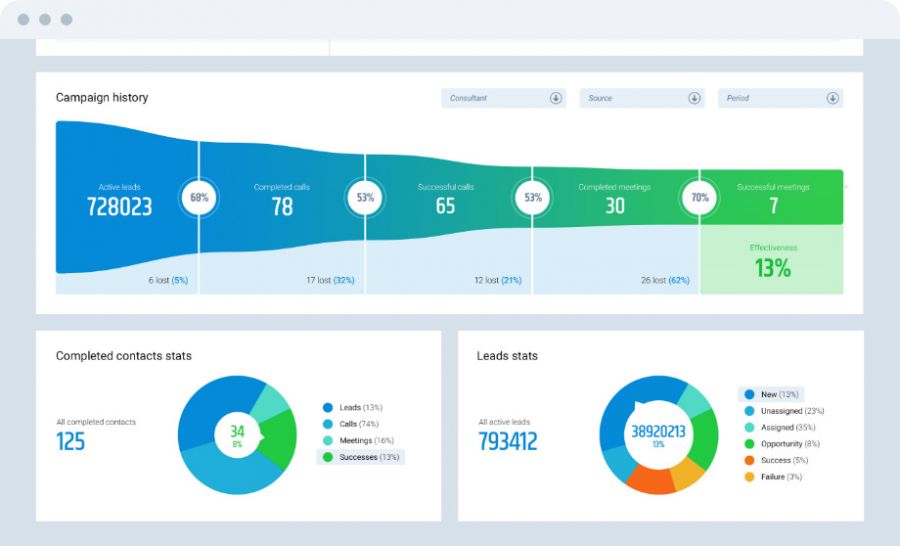 The ability to see at what stage of the sales funnels most leads drop off gives you an excellent insight into what's going wrong. With this insight, you'll know exactly what is going wrong and at what stage. This allows you to be proactive rather than reactive with your approach to building your gym.
If all of the lead data is imputed correctly, the CRM system will be able to calculate the sale funnels success automatically. Thanks to this feature your club's forecasting not only will be accurate but also automated. This live data input will help to strategise maximising clubs revenue through higher conversion rates.
To sum up: Sales funnel visualisation gives you useful insight into the entire buyer's journey. You can quickly and easily identify areas that are experiencing the biggest drop-offs and react accordingly, without too many losses.
Help staff manage their time more efficiently
Time is money; probably one of the most well-known and truist aphorisms in business. If your staff is not utilising their time effectively, they are wasting your money. So, you want to ensure your staff is organising their tasks in a way that benefits your business and brings in revenue.
In terms of the lead management process, this refers to identifying and focusing on those leads that are likely to convert. Let's be honest, as much as we want to believe everybody will convert some obvious markers will burst this bubble. Your facility might be too far away, does not offer specific classes or is just not the right fit for the potential lead.
There is no point in chasing such a lead, as we know that the possibility of conversion is low. So, you'll want a lead management process that will offer AI-powered contact scoring. With Perfect Gym you can mark leads as hot, warm or cold with the option to add your values to each member.
This is an easy way to help your sales reps identify the leads worth pursuing. This segmentation of potential leads gives a good indication of what kind of nurturing each need. As well as it helps staff manage their time more efficiently as they know which leads will bring in revenue.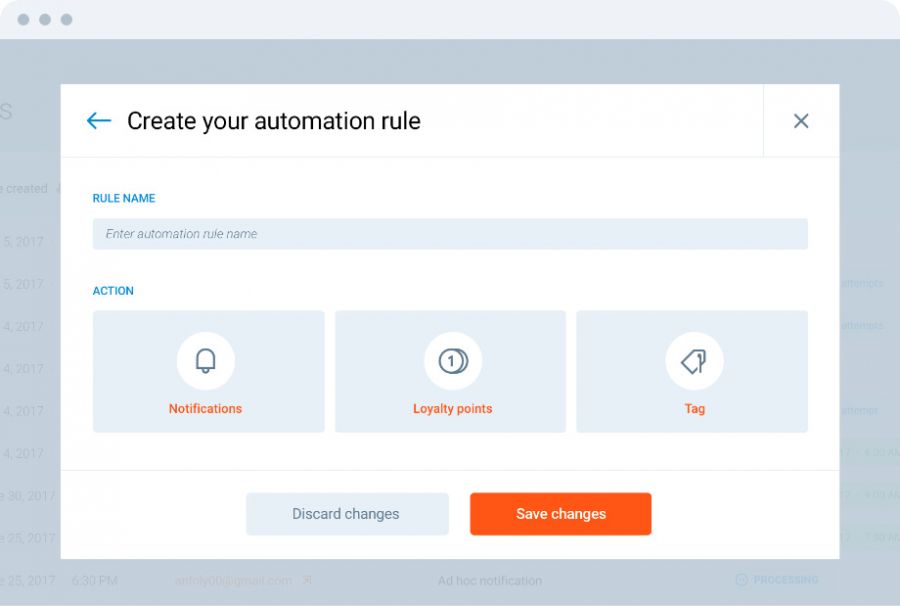 Elevate customer experience
If you want to guarantee a continuous flow of revenue, providing excellent customer service is the key. On average, 47 per cent of customers will move to a competitor within a day of receiving bad customer service. That is a significant number of revenue your club might miss out on if your staff's approach isn't up to scratch.
Excellent customer service should be your staffs number one priority throughout the buyer's journey and beyond. From a warm welcome smile to tailored communications, customer-led sales strategy is the key to success.
Making your staff aware of how their behaviour can positively or negatively impact customers is one thing you can do to ensure customer satisfaction. Another thing you can do is introduce a CRM system that will help them manage those relationships.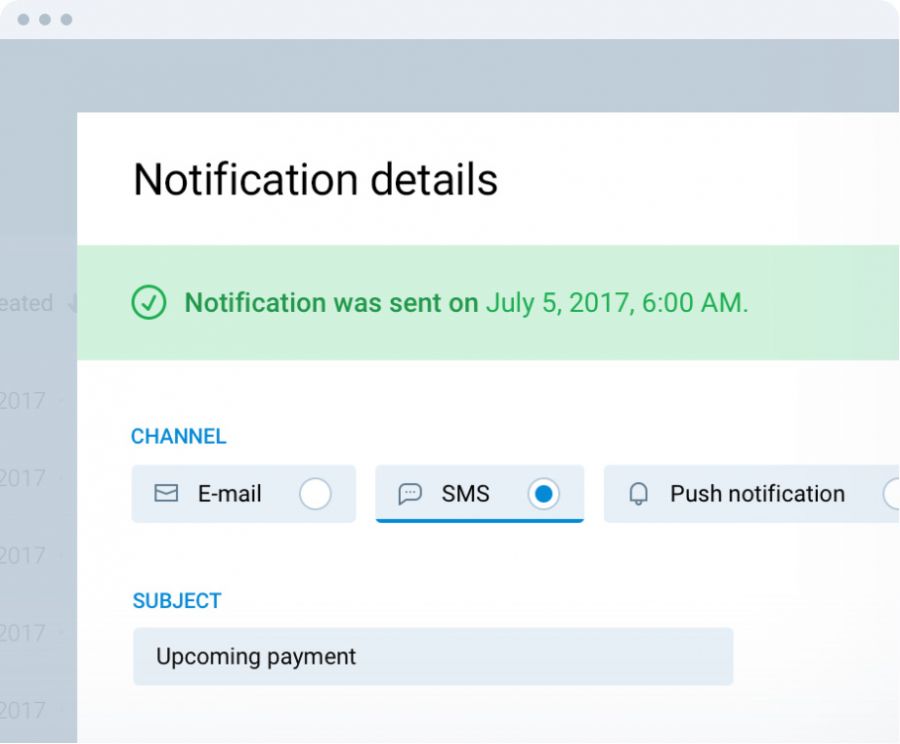 Imagine its potential leads birthday, wouldnt it make them feel special if they received birthday wishes from your club. Or, if theyre unsure about joining fees as a birthday present you can send them a promotion that excludes joining fees. These are all of the automation you can set in Perfect Gym's management system.
Let the computer do all of the nurturing on your staff's behalf. By remembering the little details will elevate the overall experience of your potential leads and existing customers. This is a double win for you, as existing customers are 31 per cent more likely to spend money in your gym.
To sum up: Nurturing leads through excellent customer service should be prevalent every step of the customer journey, not just lead management. Introducing a CRM system that does this for you will streamline your club's operations, ensuring conversion rates are high.
Lead campaign attributions
Behind every successful business, there is a successful marketing campaign. This is why 91 per cent of marketers recognise lead generation as the most important goal. A high-quality marketing campaign will generate high-quality leads which should result in higher conversion rates.
The ability to see which campaigns are generating what kind of leads is a valuable asset not many fitness clubs have. It's valuable in a way that you can quickly identify which campaigns are worth focusing on.
With that knowledge, you can build on successful campaigns. Reducing time wasted on the campaigns that do not generate new leads, or worse generate poor quality leads. This insight will help you get the most of your marketing campaigns.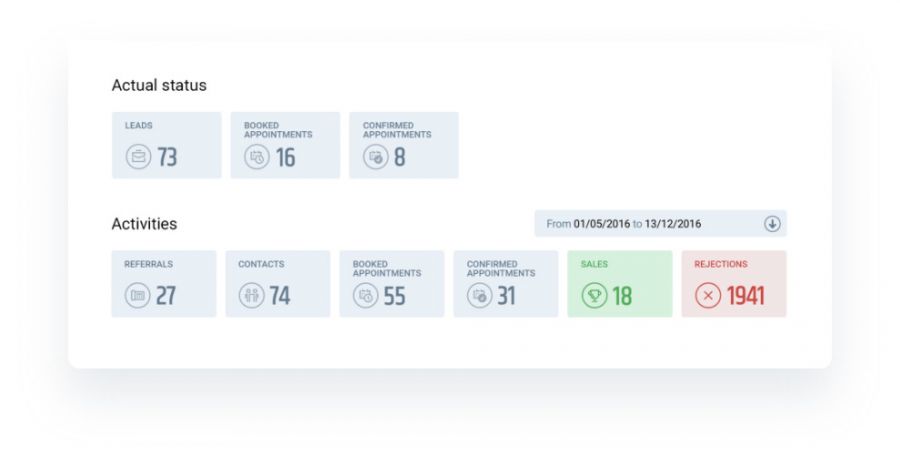 Perfect Gym's management system offers a lead campaign attribution module. This module simplifies lead tracking by providing set automation that recognises where each lead came from. If you're running several campaigns, the system will be able to attribute specific leads to individual campaigns.
This streamlines the entire marketing campaign lead attribution by giving you a clear indication of which campaigns produce what kind of leads. This valuable insight will help you focus on the campaigns that produce high-quality leads.
To sum up: Any successful business owner recognises the importance of lead campaign attribution. By understanding where your best leads come from you know which process needs to be optimised saving you time and money.
Concluding thoughts
Every successful business needs to have a lead management system. Without it, the business will struggle to upscale, expand and grow. This is also applicable in the fitness industry. To help streamline the lead management process it's wise to invest in a gym management system that can automate all of the aspects of the process.
Why not sign up to Perfect Gym's demo now to see how streamlining the lead management system can maximise your staffs time and productivity. Ensure no lead gets neglected or overburdened with communications. Predict, forecast and identify the areas with the biggest drop-offs, to maximise your club's revenue. Let Perfect Gym help you grow your business.