Unfortunately, this dream will remain precisely that. But there is a way to take steps toward building such a utopia - lead generation. Creating content and putting it right where your potential customers go to help them see how your facility is exactly what they're looking for. 
And this list of gym lead generation ideas will help you do exactly that. 
Why does your gym need a lead generation plan?
Before diving too deep, let's make something perfectly clear:
Lead management is nothing more than tracking and managing potential new customers. Your gym's lead management process is vital here. 
Lead generation is a step before that - finding and attracting those new customers. 
Lead generation and lead management are vital to business development and growth, and it's also where sales and marketing efforts come together. 
Nowadays, gyms can no longer buy the attention of customers. It has to be earned.
Image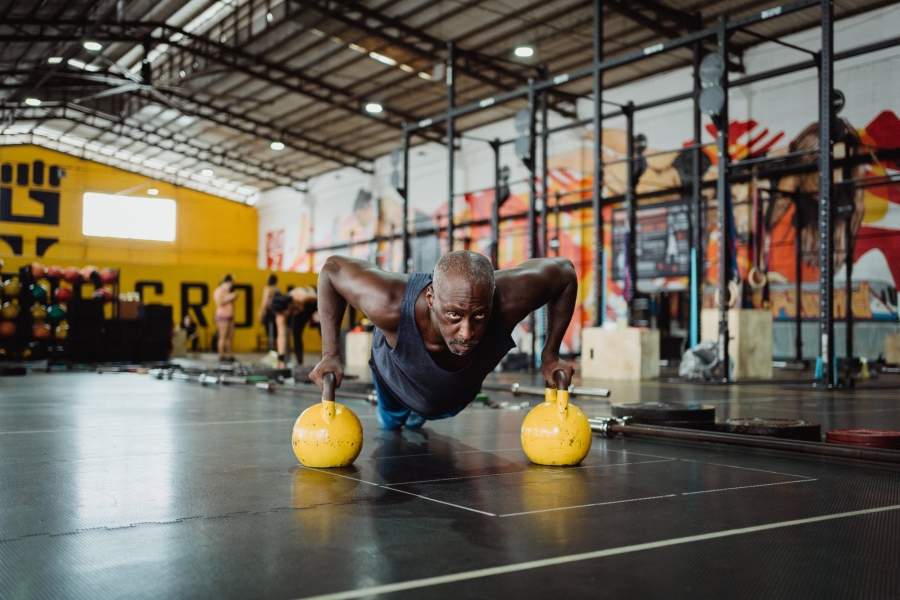 Your facility, business, people, and results need to build trust and earn the attention of your potential customers. And to do this, you need a plan - a lead generation plan. 
Companies with a lead generation plan attract 67% more leads per month than those just 'winging it.' 
Lead generation stimulates interest in your facility and services and motivates those who interact to take the next step. It's the first step in the sales process. 
How do gyms generate leads?
So you know leads are essential, and acquiring them is part of a bigger plan. But how do you get started with creating that plan and generating those leads?
Define goals and objectives
The first step is to define your goals and objectives - what do you actually want your leads to do?
Many facilities now have their own clothing line as a secondary spend feature, so a lead might be someone who wants to purchase some activewear. 
Image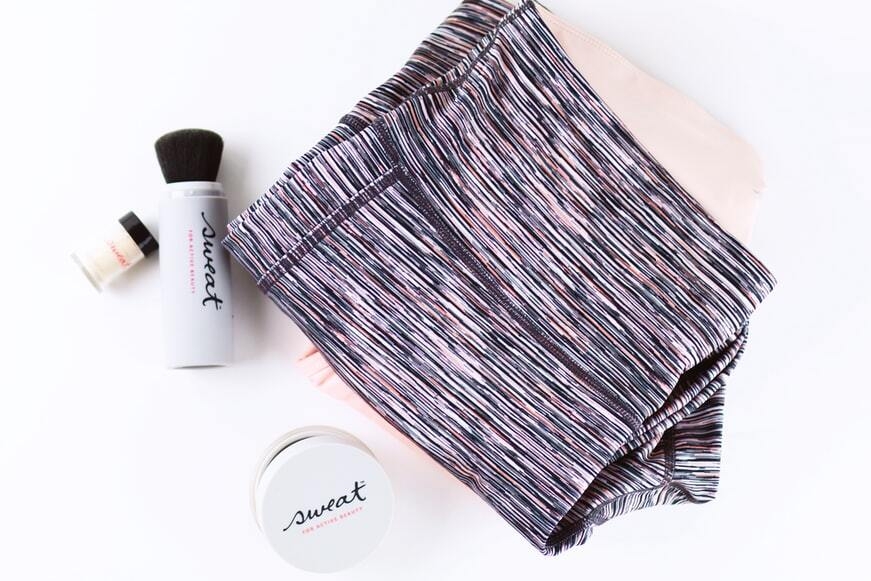 It might also be someone who wants to buy a monthly membership. Or a yearly membership. Or a bodybuilder looking to prep for their next competition. Or a mum looking to get back into shape after baby number 2. 
The point is this: Leads look different. A lead is a potential customer, but with your fitness facility having so many types of customers, it's not such a black and white process. That's where our next step comes in:
Identify your ideal lead.
Have you ever gone shopping for something, not knowing what you want, but knowing that you'll know when you find what you want?
We've all done it, but it's not a healthy way to do business. So to bring this back to the idea of gym lead generation ideas, you need to know what you're 'shopping' for - i.e., what your ideal lead looks like. 
Identifying your ideal lead depends heavily on your buyer persona's and lead scoring. 
Image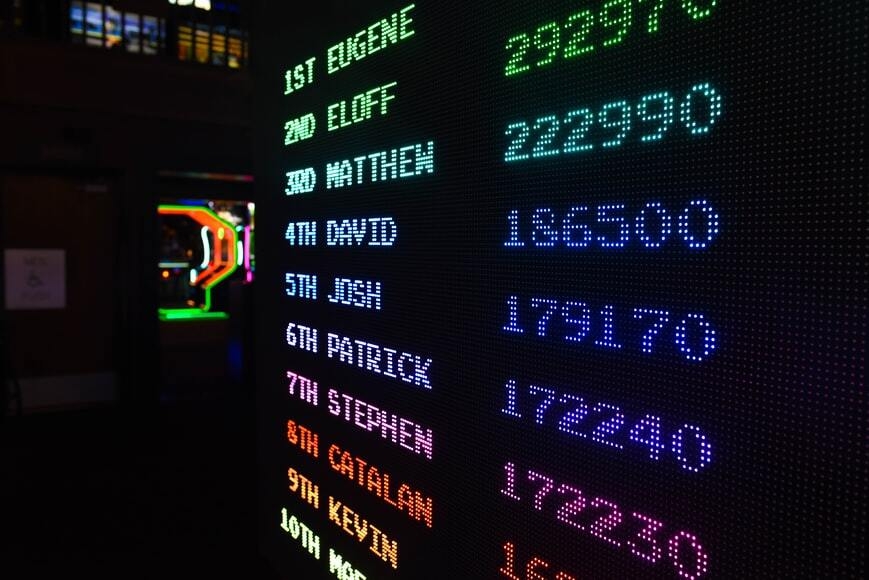 Lead scoring provides you with real-time feedback on how responsive and engaged your leads are to your marketing efforts. It can help indicate how ready a customer is to buy but hasn't contacted you. 
Perfect Gym's CRM platform has a lead rating embedded in the system, so when a new lead comes in and after every interaction, the staff can change the rating based on their engagement. What's more, you can actually filter lead data by lead rating.
Go one step further and define what a good lead looks like for your sales team.
Image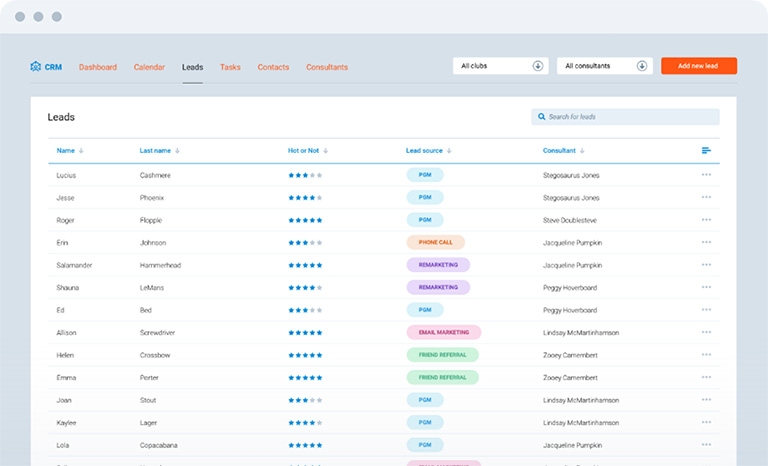 Gym Lead Generation Mediums
It's important to understand that there are many channels in which you can attract leads, but three methods are the most effective:
Lead capture
Your lead generation actions are rewarded with an email address, and the lead capture idea comes back to earning your customer's attention rather than buying it. 
And you do that by creating the best content out there. Infographics, blogs, discounts - we'll go into these ideas later, but this point is this:
Create content worthy of your lead's attention. 
Image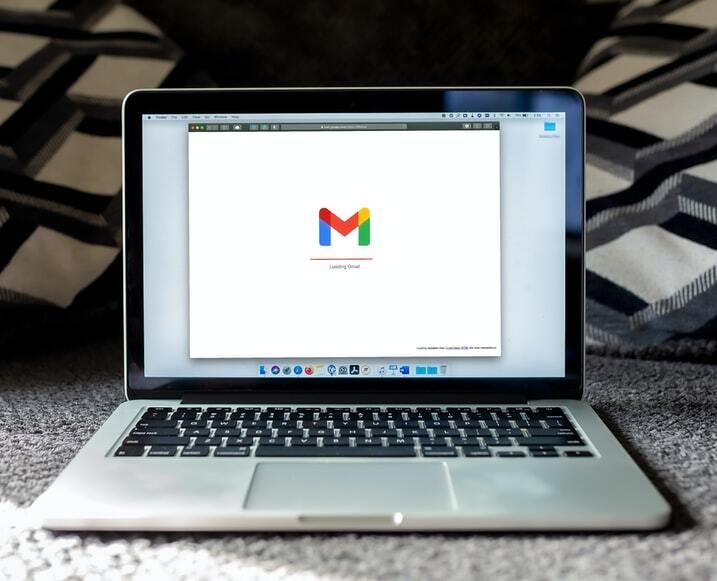 Need some stats? Almost half of marketers say that web forms of content (like blogs) are their highest converting lead generation tool.
Lead magnets
Lead magnets are the antithesis of 'give before you take.' Half of the surveyed marketers say that lead magnets convert into customers at a higher rate than other content. 
Lead magnets, or gated content, have your lead give you their details before getting the content. These lead generation ideas usually result in more qualified leads and can help you identify a lead that's ready to pull the trigger. 
Landing pages
Landing pages are stand-alone pages that have one role - advertising a specific service or product, or speaking to a specific type of client. What's nice to know is that the average conversion rate for landing pages is 9.7%. You can see conversion rates for specific industries below:
Image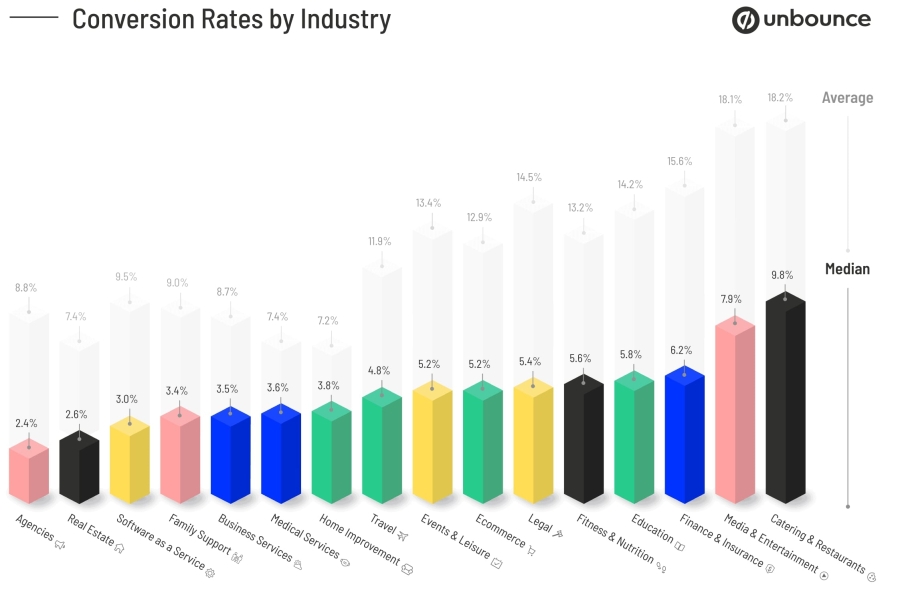 For example, PerfectGym has dedicated facility booking management software and a landing page informing and educating potential leads about this feature. It talks to the pain points that facility owners have when managing capacity, taking payments, and giving the right customers access to the right facilities. Their pain points are being addressed so readers know that this product can solve their problems. 
And throughout this page, there is one goal - asking readers to request a demo of Perfect Gym's facility booking tool. 
A landing page for your online fitness classes can do something similar - speak to the pain points and show why your service is worthy of their patronage - or, firstly, their email address. 
Gym lead generation ideas
Now you've got your plan, and you know what a good lead looks like, it's time to put your facility in the digital space where your leads are spending their time and start talking about the right things. 
Here are some of the most effective channels that marketers say their leads come from:
Image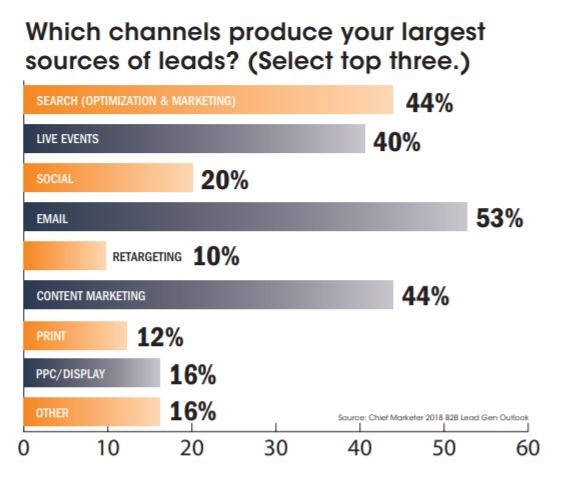 And now it's time to take a closer look at some of these, as well as a few extras. 
Website & App
Your website is home to so much of your lead generation content. From blogs, ebooks, whitepapers, and workout plans, it's all hosted on your website. So it's crucial that this content can easily get customers to give you their email addresses. 
That's why Perfec Gym offers member portal web integration, meaning the sign-in form is embedded in your website. This data then seamlessly feeds customer data directly to Perfect Gym CRM. 
Here's one thing you can do, create a great blog on your website about workouts for beginners. This can touch on the basics of working out, how to prepare, even what to wear.  Then, create a workout plan that can be downloaded from your website, for free, after filling out a form. The form feeds the customer data directly into your CRM, ready to be nurtured. 
Your potential lead benefits from gaining a free workout plan and you just landed yourself a lead. 
Mobile app
In Q3 2021, consumers downloaded over 27 billion apps from Google Play alone. This is just one reason your fitness facility needs a mobile app - your customers want it. 
But making an app doesn't require expensive software houses and lengthy development processes. The PerfectGym Mobile App helps your customers and potential leads interact with you at a time that most suits them. Facility managers can even customize the app to reflect their brand and image.
Simply put, it's now quicker and easier for you to create a customized mobile app and reach your customers on their device at a time that best suits them. 
Referral Program
There's no better way to get hot, engaged, and ready-to-commit leads into your funnel than getting your existing customers to convert them. A referral program can incentivize both parties, making one more loyal and the other more incentivized to take action. 
Image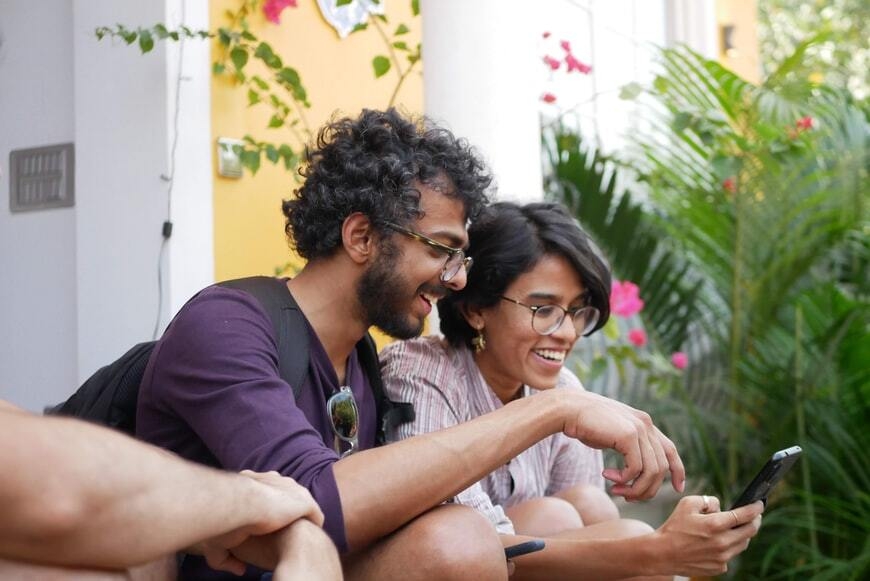 And within the Perfect Gym mobile app is the Referral Program. From here, users can send invites directly to friends and family via SMS or WhatsApp, with no need for your customers' referral to download the app. 
And the proof is in the (protein) pudding: Harder (one of Perfect Gym customers) saw a 20% increase in lead generation after launching a referral program in their clubs. 
Social Media Strategy
Social media might not be a great lead generation source for many B2B brands, but it's a fantastic source of leads for your gym or fitness facility, owing to the visual nature of the networks. 
Facebook can be a great way to send followers to lead magnets, while an infographic that's part of your blog would be right at home on Instagram. Whatever medium you choose, your social media strategy helps build social proof, which trickles down to brand awareness and makes it easier for leads to buy into your lead magnets. 
Sponsored Posts and Videos on Instagram
Are you trying to reach a new buyer persona on Instagram? Thanks to Meta's (AKA Facebook's) detailed targeting system for paid promotions, you can spend some of your marketing budgets putting your lead-generating content in front of that new buyer persona. 
Image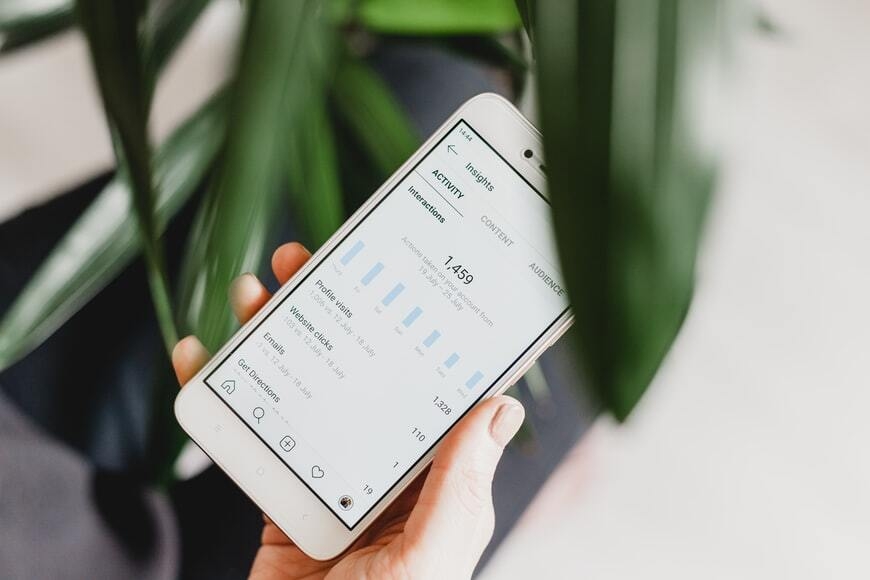 It'll take some fine-tuning, but owing to the visual nature of Instagram and how visually appealing a gym facility can be, it's a worthy investment. 
Localized SEO & keywords
Lead-generating content should solve the pain points that you know your existing customers have. When based on good keyword research and a healthy SEO (Search Engine Optimisation) strategy, that content should also attract readers that don't know your brand. The relationship between SEO and lead generation is a great way to market your gym, especially for local SEO. 
When someone in the vicinity of your facility searches for 'Gym near me' or 'Yoga classes near me,' you want to be sure that your page appears high in the search results. 
Ratings, Reviews, Results, and Testimonials 
88% of consumers trust user reviews as much as personal recommendations. 
Social proof sells. 
That social proof can come in the form of a review of your services, Yelp reviews of your gym, or a review from a well-known fitness influencer, but you might not know that these reviews are just one of many overlooked gym lead generation ideas. 
With so many consumers searching for reviews, these reviews can help lower friction in the lead acquisition process. The less friction in the process, especially for lead magnets or landing pages, the easier it is for hotter and more engaged leads to convert. 
Challenges
Healthy competition fosters engagement and brand loyalty - for your gym patrons, that is. And many fitness fanatics love a challenge. SaaS products like Strava encourage users to become part of a challenge, either in their local community or amongst friends. It's a technique that the company uses to attract new leads and retain them. 
Image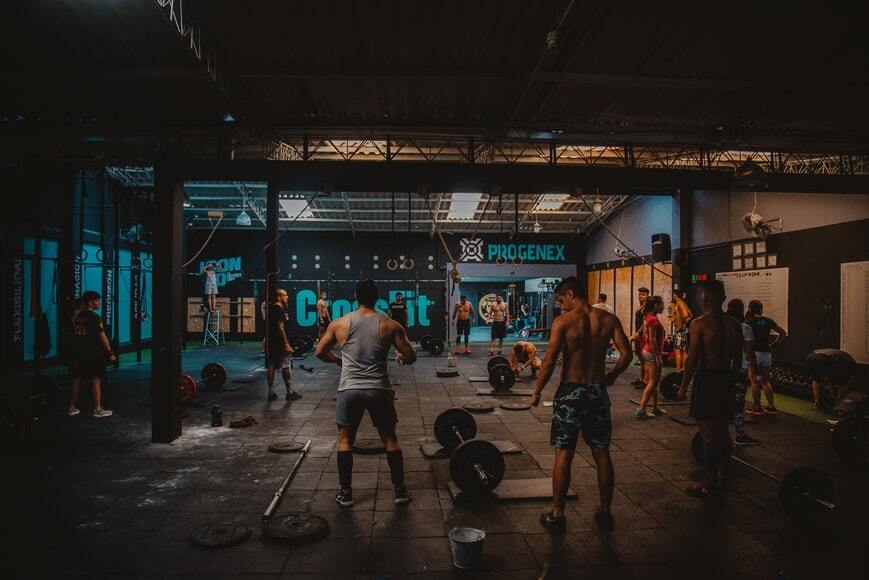 Within the Perfect Gym mobile app is the Perfect Score feature. Patrons can show off their engagement scores and be ranked amongst others, creating healthy competition between your existing customers. Marketing your community challenges amongst your local area can be a great way to attract new sign-ups and leads of all varieties. 
Email Marketing and Newsletters
Almost one-third of marketers say that email marketing is the most effective marketing channel, so a fitness newsletter will undoubtedly resonate with your facilities already paying customers. 
It's an excellent way to get your content out, but it is also the cornerstone of your lead nurturing process. 
What happens when a lead signs up? Automated smart Campaigns can help send those sign-ups the right content to convert them into paying customers. On the other hand, newsletter automation can help build rapport with less engaged leads and warm them up over time. These concepts combine to not let any lead go to waste, and the entire process is as automated as possible. 
Track your leads
You've created the content that attracts your perfect leads, and you're getting it out there in front of those that matter. Without managing those leads correctly, it'll all be for nothing. PerfectGym's CRM makes it easy to manage your leads quickly and efficiently. 
Funnel visualization, follow-up prompts, and real-time sales results, there's simply no easier way to nurture your leads into paying customers without having to overcommit the resources to do so. 
Image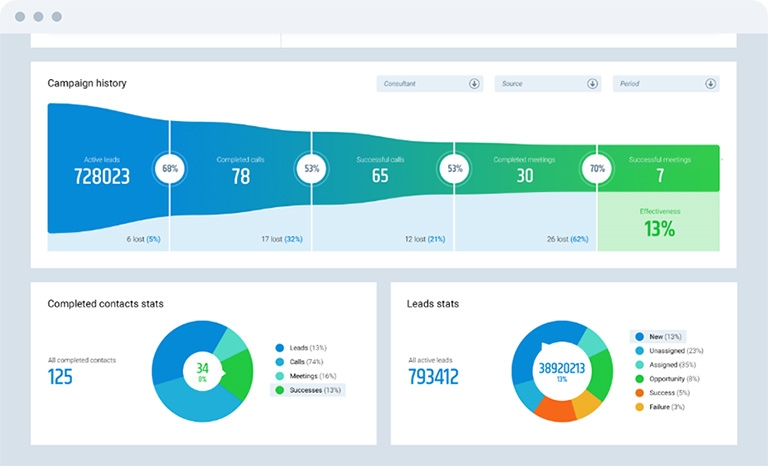 Conclusion
Generating leads is simple - generating the correct type of leads is hard. It's only made harder by the channels that you can acquire leads and then having to follow up and manage them. 
But you can relax, knowing that Perfect Gym's software is made to specifically do just that - help you find new customers and manage them within your facility's services. 
Reach out to us to schedule a one-on-one call and see how PerfectGym can help your business grow.