The consumer desire for enhanced fitness experiences and convenience has never been stronger and this will continue to grow. As a result, club managers are finding it difficult to juggle consumer trends while simultaneously operating their business. 
To solve this dilemma, fitness managers need to focus on reducing their responsibilities, as well as simplifying many inefficient processes or workarounds within their club. The highly competitive marketplace demands hyperconnectivity at all times to deliver streamlined club operations. 
Using smart technology and powerful computing, gyms can now invest in modern club management systems which empower managers to delegate tasks and automate labor-intensive facility processes. 
With less operational responsibilities, gym managers will have the liberty to work on the business side of maintaining and growing their club more effectively. However, advanced digital tools are an essential element in achieving this reality. 
Club management systems are used throughout the fitness industry. However, legacy systems are doing more to limit club growth than ever before.
A switch needs to be made. 
Business complexity is non-avoidable for large fitness facilities, that much is known. 
However, by opting for modern club management solutions, fitness facilities can be given the tools to relieve their management difficulties. This enables gym managers to switch from putting out fires every day, to creating unique customer experiences through data-driven decisions. 
Installing the support of a holistic club management platform can help gyms manage avenues of their business to streamline their operations in four main ways: 
Hand control over to members
Automate services
Spread the workload 
Create a hub of information to provide data-driven insights 
This article will shed light on ways modern club management systems, such as Perfect Gym, are able to greatly reduce the time and money a club spends on its operations. Such digital systems include tools like:
POS, client portal, and back office in one software
An open API to integrate with 3rd party software
Automation tools and customer relationship modules. 
Business intelligence algorithms to aid business performance 
Employee Management
At a fitness club, the staff is the first and most powerful touchpoint members will encounter. Therefore, keeping employees happy and motivated can also translate into satisfied customers and a thriving business. 
It is a notion easier said than done, though. Gyms require a myriad of hands to successfully keep a fitness club afloat, from admin staff to salespeople, cleaners and personal trainers. The complexity of employee management can sometimes lead to human error and that can threaten problems such as late payrolls and disputed commission bonuses. 
Making smart management decisions in the long term can help gym managers limit problems such as employee churn and customer complaints; as well as lessen the time and effort which goes into ensuring all employees are managed correctly.
A gym management commissions allocation tool allows managers to view, customize and set-up new commission rules for individual employees within a few steps.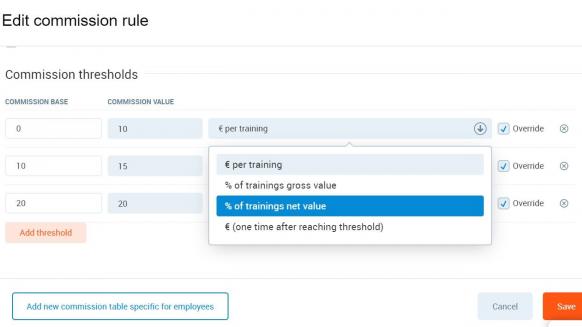 With the commission 'rules' already determined by the manager, the system can then complete the grunt work of automatically calculating the rewards for every team member who closed a deal.
This can help facilities accurately award their staff. It also gives gym managers an insightful chance to view which team members bought in the most revenue and which team members are lagging. 
With commissions, managers can drive motivation within different departments. For example, reward rules can be set up for front desk employees to incentivize them to provide better member care. One way this can be measured is by adding commissions based on the amount of secondary spend items sold by reception personnel or the number of walk-in contracts they can get signed. 
In addition, PTs can also gain commission by setting a target on the amount of training sessions they have signed, or customers who have a satisfaction rating over 8. 
This tool also proves particularly useful when cultivating the success of a gym membership sales team. Managers can set up rules which reward salespeople in relation to how many contracts they signed or new leads they bought in within a month. 
Overall, the commissions tool removes the need for gym managers to manually calculate their employee's rewards and bonuses at the end of the month. This, in turn, reduces the risk of human error. Managers can chop out the middle-man and consult with one accurate source when tallying up their commission payments. 
PT Bookings and Scheduling
After financial employee management comes to the need for time management. There simply aren't enough hours in a day for gym managers to schedule their own tasks as well as monitor and set the agenda for their personal trainers, too. Yet, still, they try. 
It's common for a club's instructors to have multiple jobs. From teaching at other gyms to having another part-time position, personal trainers usually lead busy lives. 
But, by using a management platform which allows online class booking as well as multiple user permissions, gym managers can completely step away from the scheduling process.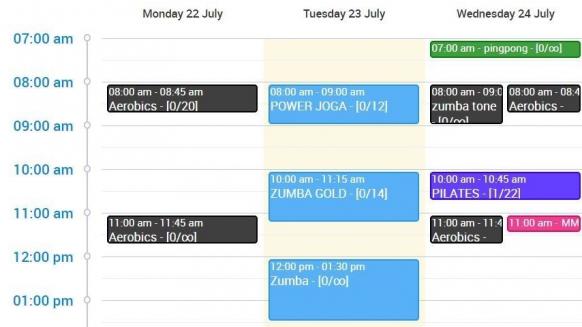 With Perfect Gym, personal trainers have the freedom to set their own time slots in the system by using their account login. Members can also book their training sessions from the comfort of their home with a special client-facing portal. 
This not only makes booking classes and sessions more convenient, and hence more attractive for members, it also empowers a club's trainers to own their schedules. 
Additionally, with special automation, club management systems can email trainers to notify them of a new sign-up, ensuring they are always prepared for their clients. With such an advanced, automated scheduling system, gym managers do not need to dabble in detail with managing timetables or fixing double-booking errors.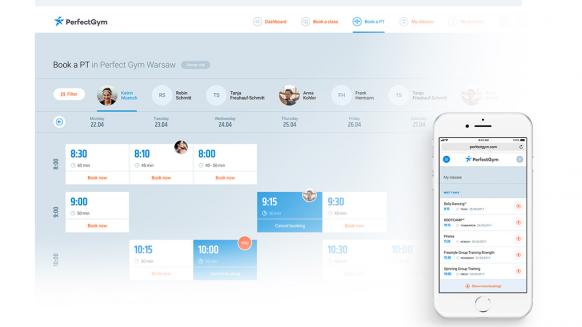 System Permissions 
Club management systems are great for diversifying duties and spreading the workload evenly from gym manager to team. However, as a club management system can represent the heart of a club's entire operation, itt can be worrying to trust all team members and trainers with access.
It is natural for managers to keep their cards to their chest when it comes to club operations. However, doing so can also lead to operational bottlenecks, lowering overall productivity and causing operational fires to rage throughout a facility.
Therefore, gym managers should look for systems which empower their team to automate processes and close tasks independently, but ultimately leave control in the hands of the manager. 
Facility managers can achieve this by controlling and customizing the system permissions for all their employee accounts within their club's system. This, for example, enables trainers to access their schedule but blocks them from delving into a club's financial records. If an employee churns, gym managers can then immediately revoke their system access.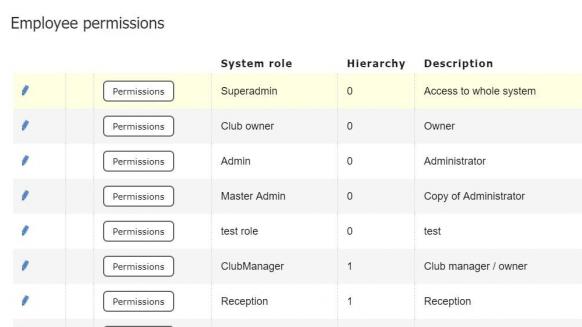 With the manager holding the digital master key to their club management software, they can streamline processes, as well as keep their security as a top priority.  
Facility Management
For fitness members, a club's front desk is an essential means to solving an array of problems, complaints or inquiries they might have. Therefore it can be frustrating for clients when they visit their gym's front desk and find it vacated. How are members expected to focus on their fitness when their means of service is absent?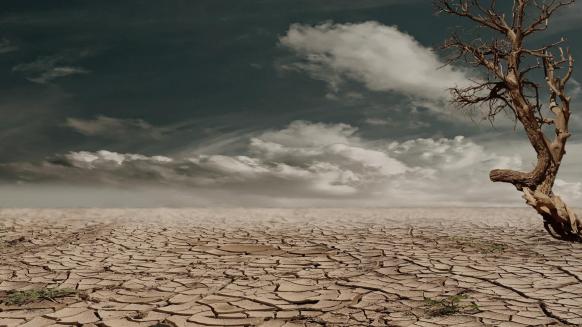 How quickly a club solves member issues acts as a powerful catalyst for the level of customer satisfaction a fitness brand has. 
From a gym manager perspective, manning a fitness club's front desk can be a difficult venture. Searching, training costs, employment taxes and employee churn can all lose a fitness club time and money.
However, nowadays, digitally empowered customers are seeking more control over their own service experiences, with 73% of consumers stating that they would prefer to solve a service or product problem by themselves.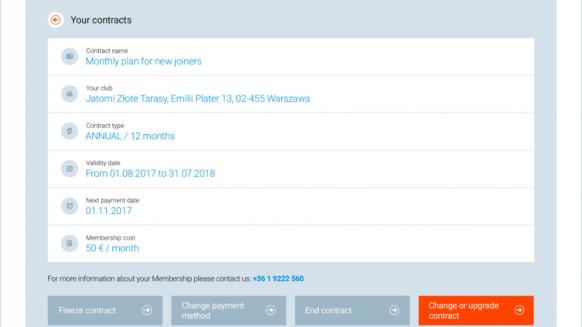 With a modern club management system, gym managers can permit their employees as well as their members to take control of their own memberships. Employing automation which allows members to serve themselves not only is hugely popular right now, but it lifts an entire area of management from a facility's responsibilities. 
For example, the installation of self-serve kiosks significantly reduces the need for front desk managers, as the machines allow customers to manage their membership parameters, dispense new entry fobs and pay membership fees. 
Integrations in a club management system can also be used to automate control over a club's entry system. By setting up blocks on overdue members' accounts, gym managers can restrict access to non-paying members, without ever needing to spend time on the front desk. 
In addition, with the use of a client portal controlled with a club's management system and integrated with a club's payment-service provider, potential customers can sign up for a membership and set up their own direct debits from their laptops, reducing the need for paperwork, filing or admin tasks.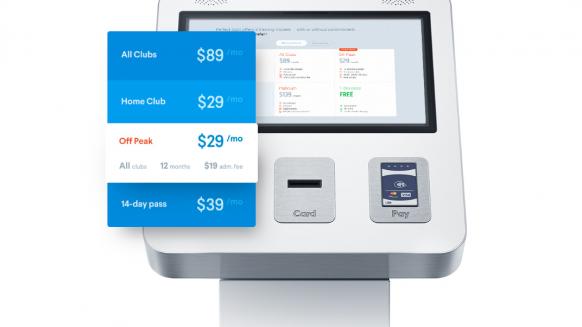 By allowing customers to own their membership admin, clubs not only meet the demand for consumer control and transparency, but they also eliminate the need of any middle-man to provide products, services or solutions for the customers. 
Empowered members create less management work for gym supervisors. And this can free up more time and budget for a facility to enhance customer service elsewhere in their business.
Member Management 
For as long as there have been gyms, managers have grappled with client retention issues at one point or another. 
For a myriad of reasons, according to IHRSA, those who buy a club membership only 18% visit the gym consistently. For fitness facilities running on a subscription basis, this figure doesn't hurt their revenue stream. 
However, with the explosion of digital fitness solutions in the past decade, fitness consumers have more options to download a workout app or invest in home exercise equipment. Not only is it more convenient for members to do this, but it can also work out cheaper than continuing to pay a gym fee. This poses a threat to the future retention capabilities of gyms. 
Source
These days it is important for gym managers to deliver quality customer service along with unique fitness experiences. Managers now need to work harder to keep their members engaged in order to generate loyalty for their club.
The most impactful way a fitness brand can start a community is through communications. Although, for gym managers, creating, implementing and deploying personalized emails, SMS or push notifications for members can become an overwhelming and inefficient technical process.
Personalized communications are necessary for building member engagement, and it can be powerful when cross or up-selling, therefore to reap the most benefits from member communications, gym managers can work with a club management system which houses an automation center, too.

Using an all-in-one system means gym managers don't have to gather and import contact lists to get started. Instead, they can set up automation rules once, create compelling content, add personalization tags and let the system deploy messages according to who fits the automation criteria.  
Rather than drafting and sending painstakingly written emails for members who may or may not read them, setting up communication automation once means that managers can work and rest assured that clients are being informed and their membership base is being nurtured in the background. 
PHOTO: Perfect Gym streamline gym operations screenshot of PG fitness newsletter
Sales Management
Both membership and secondary spend sales are an integral aspect of growing any fitness club. 
When it comes to membership sales, closing deals depends heavily on timing. One of the worst crimes a club can commit is allowing hot sales leads to go cold. 
However, for many clubs, this is an unavoidable reality. In most cases, the culprit of missed sales opportunities can be traced back to a lack of organization and lengthy admin processes.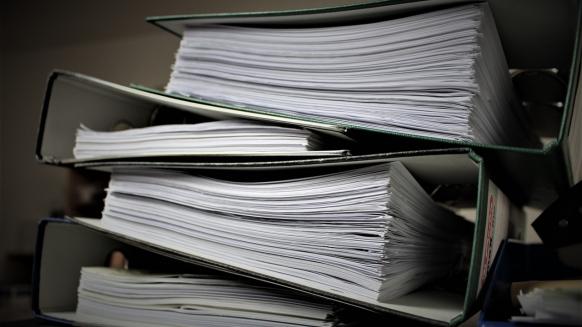 Assigning leads, scheduling follow up times and logging sales histories, although important, are demanding tasks for salespeople. And spending time on this can take the focus away from the most important element of sales… the sales prospect. 
For a sales team, choosing between organizing or nurturing leads can resemble being caught between a hard place and a rock.
To remedy this, fitness clubs can use a club management platform which houses a customer relationship manager. This leaves out the need to manage more than one complex software.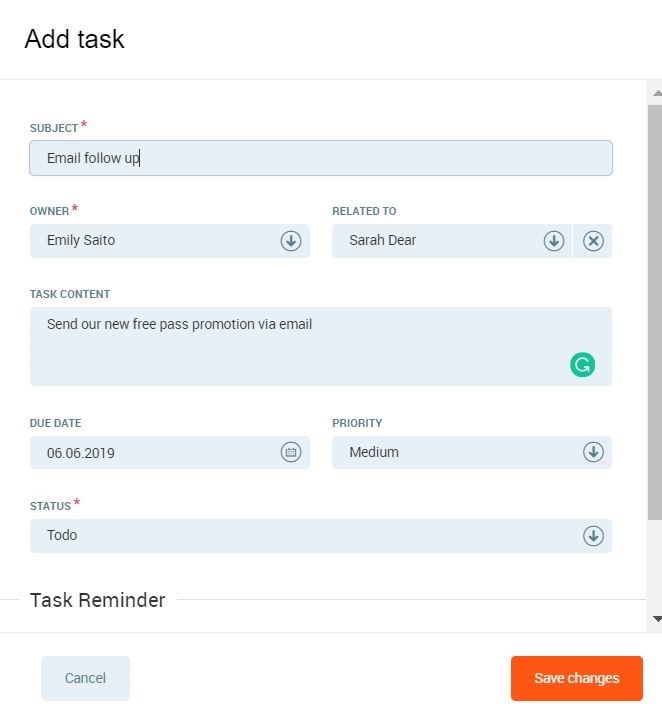 Also, unlike generic sales management tools, such as Salesforce and Hubspot, a club management platform which comes with a built-in CRM will be tailored for the fitness sales industry, thus making it more intuitive and streamlined for facility salespeople to use. 
From a team management perspective, gym owners can be provided with an overview of their club's sales pipeline, as well as be able to assign leads and view the individual performance of each salesperson. 
With all communication history and sales process in one place, team members are relieved of the burden of complex sales administration. This also allows gym managers to gain a clearer picture of the effectiveness of their sales team.  
Secondary Spend Inventory Management
According to IHRSA, clubs which have a higher secondary spend generally have higher retention. Having essential fitness products ready in stock helps to develop a sense of customer loyalty, making members less likely to churn.
However managing inventory needs, promotions and product recommendations can be pushed to the bottom of a gym's roster when there are bigger priorities to handle during day-to-day business hours. This can lead to a depletion in products and a loss of extra revenue for a club.
To keep inventory needs ticking over in the background of your operations, smart gym management systems can automatically count the number of products left after each sale is made, allowing managers to check their inventory numbers in real-time with a few clicks, rather than manually counting up the products every few weeks.  Gym managers can save a wealth of time this way.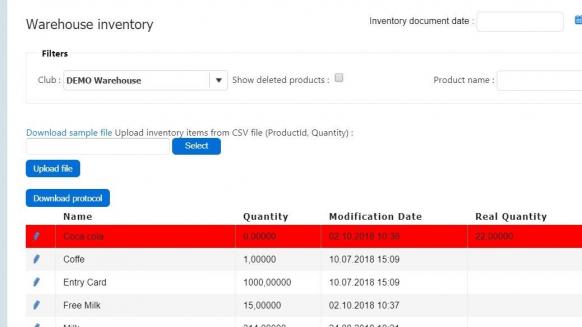 Financial management allows managers to log, track and improve their sales. From gathering accurate payment data, knowing who is overdue and who is likely to churn it is essential for good business practices to be able to have a handle on your financial data at all times.
Business Reporting 
Working in fitness and ensuring everyday operations run smoothly seems like a sure-fire way for a manager to spend their time, however, sometimes, gym managers fall into the trap of delving too deep into their business.
Indeed, part of a fitness club's success relies on providing great fitness experiences for members. The other (oftentimes overlooked) part of gym success derives from how well a facility functions as a business on the whole. 
It can be difficult for gym managers to step back and assess the business performance metrics of their club. For the future of their facility, however, it is essential they do.
Having a reporting dashboard gives you a unique oversight into your business, it will also allow you to puck and inspect various elements of data in real-time as you demand it.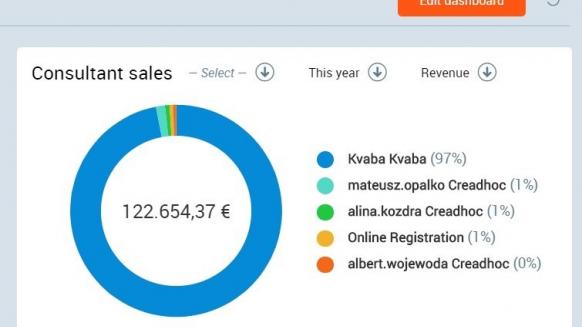 Other software tools can give you detailed business information. But unless you have a degree in data analytics, deriving actual insight from those numbers is a headache. 
Clear data visualizations and overviews on key club performance metrics eliminate the need for managers to sit and puzzle over spreadsheets of numbers.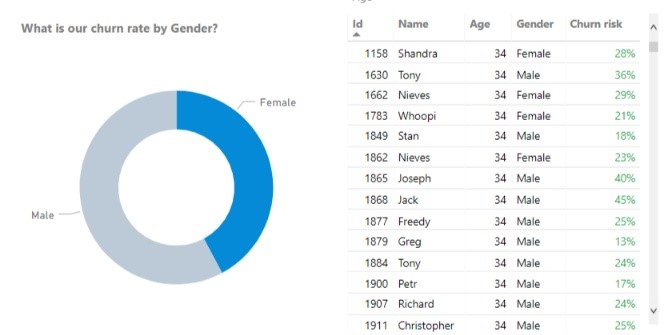 Conclusion
Streamlining fitness facilities becomes a critical part of growing a business for gym managers. With automated services, and empowered staff and members, gym managers can place themselves in a unique situation where their role can focus solely on building unique fitness experiences for customers. 
Whether it is through employing cutting edge technology such as 3D scanners or VR studios in a club, or by monopolizing on the most trendy exercise classes, gym managers will be at liberty to implement the most beneficial offers at their club.
In addition to this, employing an all-in-one club management system can also gather a centralized hub of data for gym managers. 
If managers want to understand their retention rates, membership payments or peak times, they can access the numbers within their club management system. Unlocking this data means gym managers can not only track their performance, they can use the numbers to prove their performance and also identify weak spots within their business. 
In short, installing a holistic, open API system within a fitness facility can eliminate a huge amount of tasks for a gym manager, allowing them to truly manage their fitness facility efficiently.