If you were a club owner looking to delve into the world of franchising, or a fitness professional thinking of buying into a franchise, timing is everything.
Health clubs attendance numbers in the West were steadily growing, and there is a growing societal shift in favour of health and wellbeing.
The industry was certainly hit hard, but there are positive macro signals that the health and fitness industry will recover and continue to grow.
Image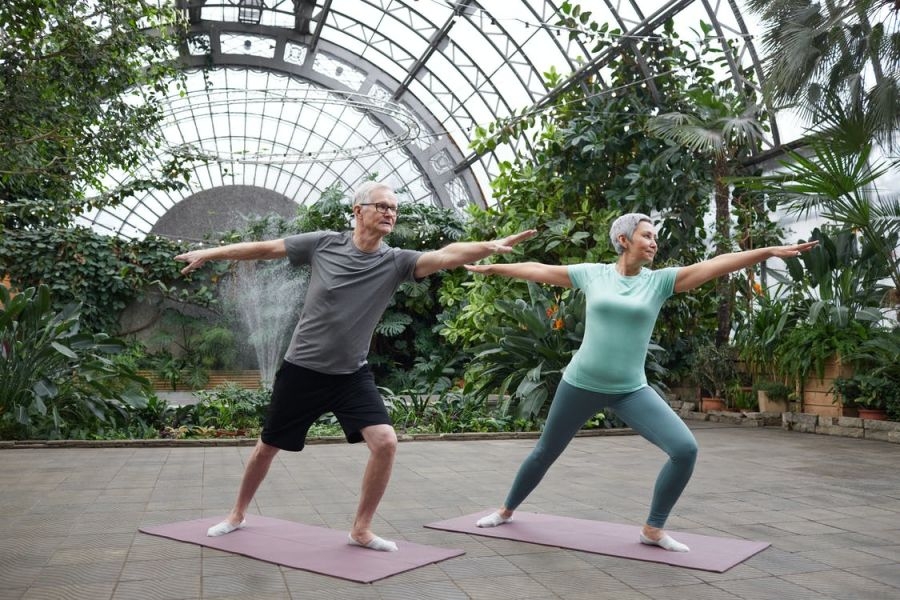 39% of adults in the world are overweight, which means one in five children and adolescents are overweight. These incredible numbers translate to staggering financial and social impacts also on implications for future generations.
Just like in the world of business, nothing is certain. The fitness industry was braced for success in 2020 before COVID-19 forced closures and turned people's lives upside down.
The sad reality is, not all gyms have made it.
The gym franchises that can adapt to provide consumers with a better fitness experience will continue to survive past the pandemic and thrive in the new age of fitness.
In this article, we're going to show you what you need to know about leveraging the future of your fitness franchise.
What is fitness franchise and the fitness franchise industry?
If you were thinking of elevating your gym to the next level without the hassle of starting from scratch, a fitness franchise might be ideal for you.
A franchise is a business that has an established owner known as the franchisor. A franchisor chooses to sell the rights to use their company's name, trademarks and business models to independent operators known as franchisees.
Typically, there is a one-off fee to use that company's trademarks and an ongoing percentage of revenue to become prospective franchisees.
Image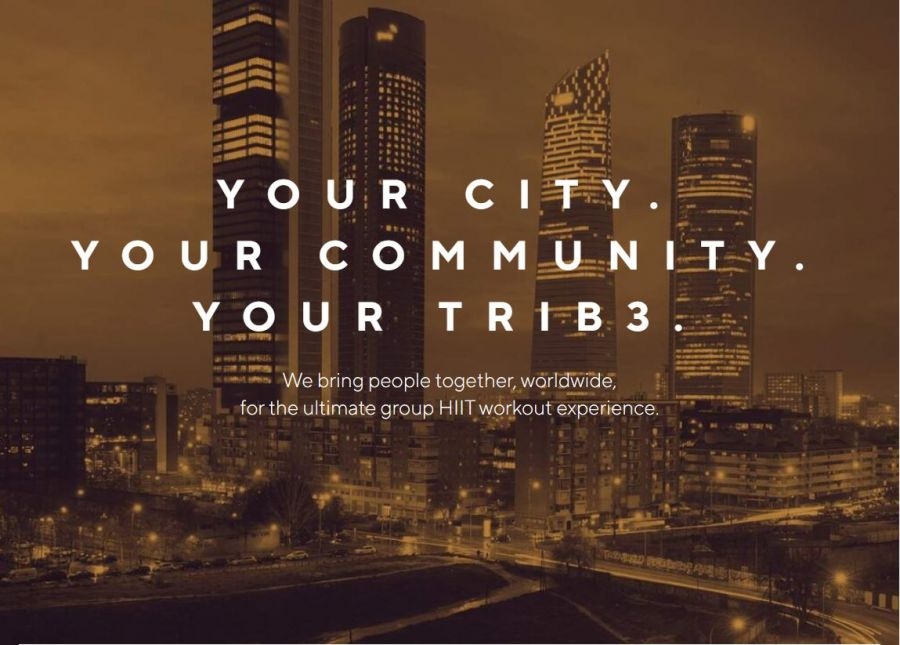 Who suits the fitness franchises model?
Suppose you are the owner of several profitable fitness centers in your area. Does that make you a good candidate for exposing your brand to a national or even international level? Well, you're starting on the right platform.
"Franchisors are generally entrepreneurs who nurtured and cared for a business for years before thinking about franchising. Through trial and error, they've learned what it takes to make a specific business successful", says Joseph Hiersteiner, an attorney who assists with fitness franchise and franchise agreements.
Keep in mind that the skills you've acquired in building your franchise to its current state are not the same skills needed to teach and train others to be good franchise owners.
For some people, either licensing or expanding by opening and personally overseeing more outlets might be a better approach.
Fitness franchise is not a perfect fit for every type of fitness business with an eye on expansion. Steve Beatty, vice president of franchise development for Curves for Women, says, "If you're looking to have just a few locations in a small area, then franchising, with its heavy legal and regulatory costs, is not the expansion vehicle of choice".
That being said, a fitness franchise can translate to profound success for business ideas positioned to succeed.
Stroller Strides LLC founder and CEO Lisa Druxman told IDEAFit, "Other advantages [of franchising] are growing your brand through motivated franchisees, group purchasing power and marketing power. It is much easier to get great exposure when you have franchisees around the country touting your brand".
Image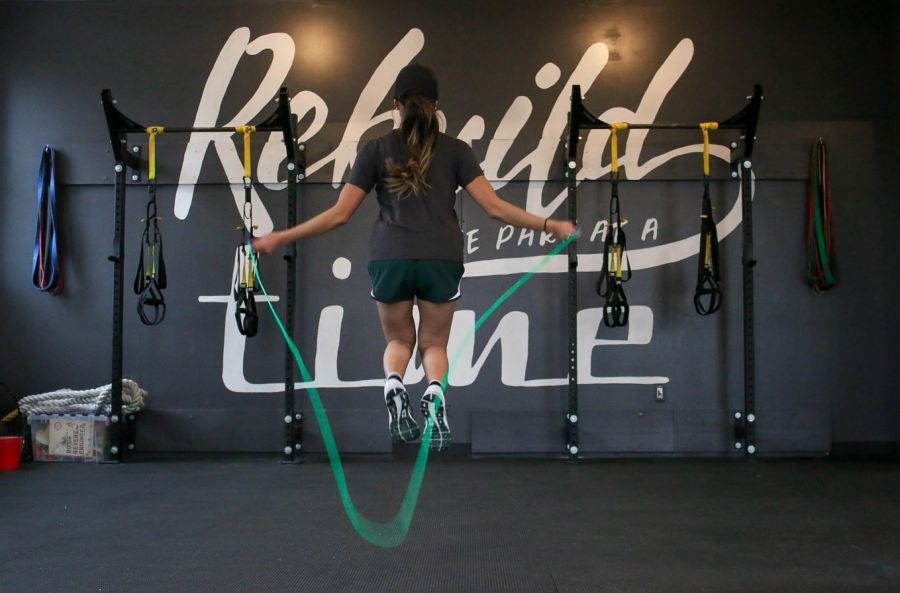 How to choose the right prospective franchisees
As the owner of a franchise business, a considerable factor determining success will be your ability to choose suitable franchisees to represent your brand.
Opting for the wrong franchisees can potentially lead to a devastating toll on your company's reputation and relationships with existing franchisees.
The process will be time-consuming and can cost you a lot of money to resolve problematic situations.
Sherry McNeil, President and CEO of the Canadian Franchise Association, says, "It's key to find the right franchisees. If you polled our membership, the majority would say it's your most important job".
Image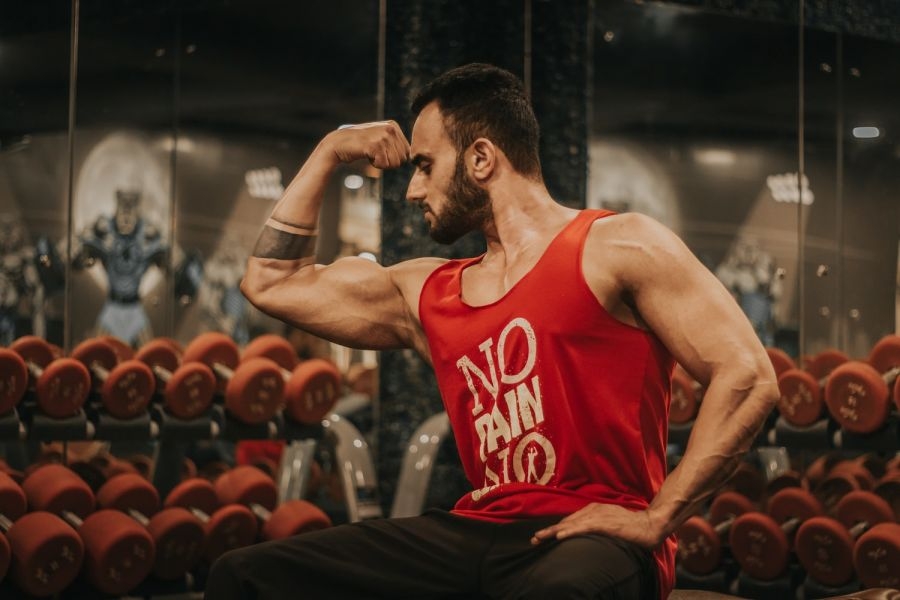 A franchisor/franchisee relationship is not identical to that of an employer/employee.
Still, many of the same techniques used to find good employees can apply to finding solid franchisees. You can conduct interviews, background checks and trial work assignments to see whether the candidate is well suited to your organisation.
Careful selection involves due diligence and therefore avoiding the temptation to create growth that's too diverse or that veers away from your initial vision.
McNeil, whose association has 700 corporate members representing 40,000 franchise owners, recommends compiling a profile of what an ideal candidate looks to you.
Try applying these questions to the candidate first to see if they would make a good fit.
Do they have a passion for the business?
Do they have the necessary financial means and business acumen?
Will they maintain your standards?
Is your business model a good fit for them?
Image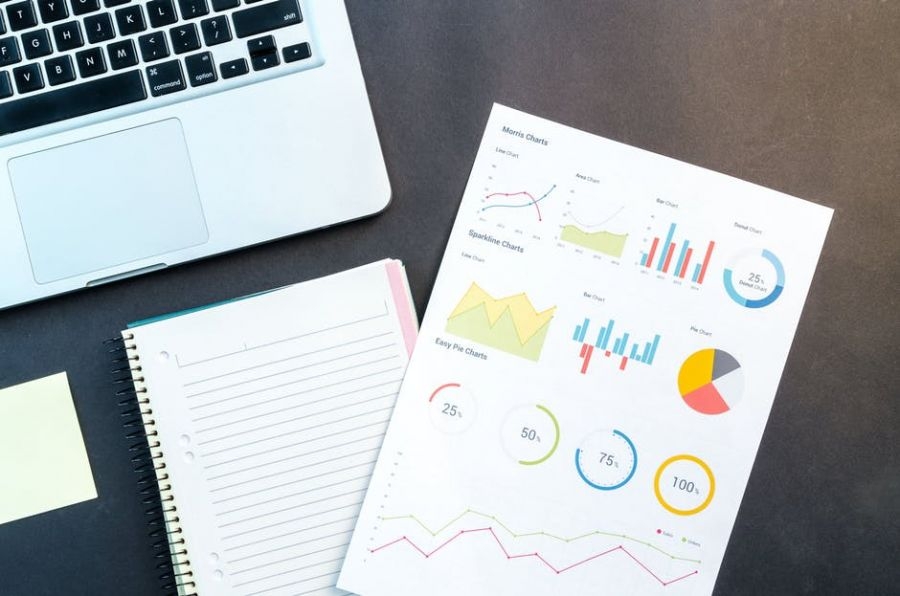 The three Rs of franchising success
Try following these three steps to lay a solid foundation for a successful fitness franchise:
Refine your business model and systems, so it runs like clockwork
Research your target demographic constantly (including both potential consumers and franchisees), as well as the process of franchising
Replicate your business' systems so they can be easily taught and reproduced
Before entering the fitness franchise, it is vital to ensure that your franchise model actually works. Run copious tests to get all bugs out and intentionally run false tests to see where your systems might fail.
Having a management team that can support multiple locations will add to a smooth transition.
Getting to know your desired market is wise for any venture. You have to know your competition inside and out. Make sure to research more than just the needs of your potential consumer.
You also have to know the needs of the prospective franchisee who will be serving that consumer. Analysing other fitness franchises in alternative industries will help you better understand their way of operating, support systems and brand value.
Consulting an experienced franchising developer can help you navigate your path.
Attaining success in the fitness franchise marketplace is predicated on your capacity to reproduce the business into a format that is simple to implement, which can be tricky.
Your franchise model should essentially be sustainable without the immediate presence of you or your key managers.
Joseph Hiersteiner says that "Overall, the franchisor must have a developed system that will travel well and can succeed without the intimate day-to-day involvement of the founder in operations at the retail level".
The more you refine, research and replicate, the stronger the franchisor/franchisee relationship will be.
Image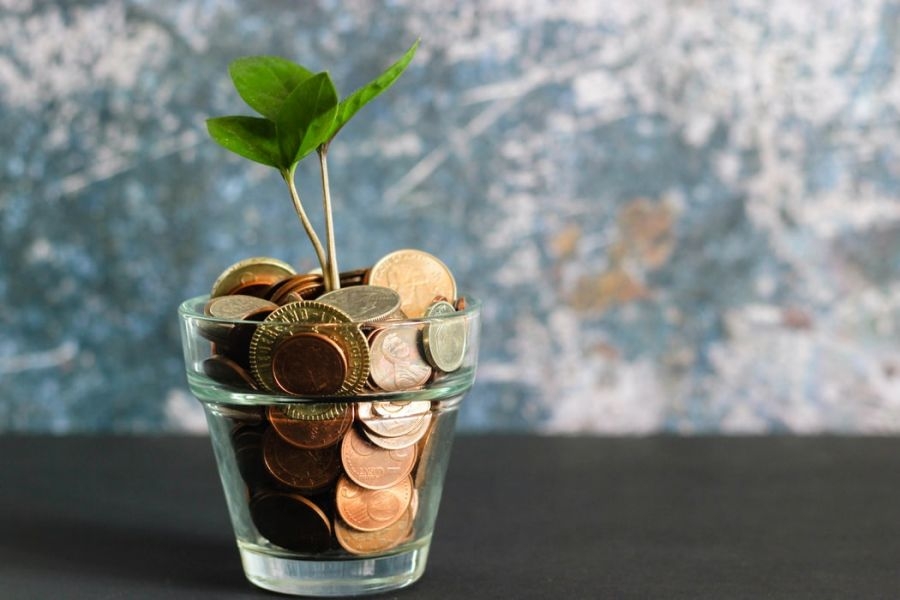 Benefits to franchising your business
Franchising provides expansion capital
The need to have money to grow is not entirely your problem anymore. The one-off franchise fee will typically cover expenses such as fixtures, signs, rent deposits and other opening expenses. For example, the Orangetheory Fitness franchise fee is up to $59,950 and Burn Boot Camp, one of the faster-growing fitness franchises is between $40,000 and $100,000 (single and triple unit deal).
Avoids employee-related problems
In a company-operated fitness business, the manager and employees are on the company payroll.
In a franchised scheme, they are employed by the franchisee. The latter helps relieve the franchisor of potential employee headaches, workers compensation insurance, and other labour-related issues.
A gym management software with an employee oversight module can further simplify employee management.
Assign daily tasks, distribute commission and manage leads with just a few clicks. Ensure no lead or tasks are forgotten with the employee oversight module.
Perfect Gym Pro mobile app unites all operations to support PT's and club owners everywhere. The mobile app (coming soon) synchronises PT's individual training calendars under one app.
It gives club owners insight into which PT is currently available in their facility, their rating and allows members to book private PT sessions all in one app. More to come, so be on the cookout for more information!
Accelerates expansion over a wide area
The franchisor is thus free to expand geographically at a rate that eliminates the three significant issues of financing, managers, and employees.
By using cutting-edge online communication tools, international expansion becomes more feasible. Software that helps streamline the franchising process is easy to find.
You will need a gym management system with multi-system tools that display accurate data about each club (inventory, product recommendations, sale predictions, and churn forecast).
Here's a list of the 10 top fitness franchises:
F45 Training (127.3% increase in 3 years)
Anytime Fitness (29.8% increase)
Planet Fitness (45.9% increase)
Row House (3,550% increase)
The Exercise Coach (218.% increase)
StretchLab (2,633.3% increase)
Burn  Boot Camp (248% increase)
Club Pilates Franchise (192.6 increase)
Pure Barre (20.6% increase)
CycleBar 87.4% increase)
If you're interested in learning who else made the top fitness franchises list, check out the Club Industry article.
Increase franchise revenue with Point-of-Sale system
Introducing an advanced Point-of-Sale (or POS) system can help your franchise increase sales. With smart spend recommendations, similar to Amazon, the system will recommend products members actually want or need.
Offering members products they need increases revenue and adds a personalised touch to the overall experience.
In order for POS to recommend products of interest, first, you need to have those products in store. You will need software that will track inventory and give you insight into customer purchase history giving you insight into client buy-in.
With this insight, you can stock your store with accessories that are popular and align with your franchise.
Using time-tested market knowledge when working with other global brands, enterprises can learn from their software provider's mistakes before without any costly consequences.
Perfect Gym has already been deployed in 54 markets around the world on six continents. Our past market experience is beneficial for our enterprise partners, as it allows them to prepare for country-specific problems.
Leveraging the knowledge of a leading technology fitness company can reduce risk and significantly propel an enterprise forward in the right direction.
Franchisee operators are motivated to succeed
A good example relates to a chain of doughnut shops that switched from a company-owned model to a franchised chain.
In almost all cases, the company managers remained as franchisees. The transition resulted in great success.
The stores became cleaner, sales increased, and the customers were happier. The big difference was that instead of employing managers, the stores were taken over by proud owners. The sense of ownership made them more motivated to strive for success.
Fitness franchise, like Orangetheory or Planet Fitness, also offer comprehensive corporate training and support, ensuring franchise owners are ready for success.
Image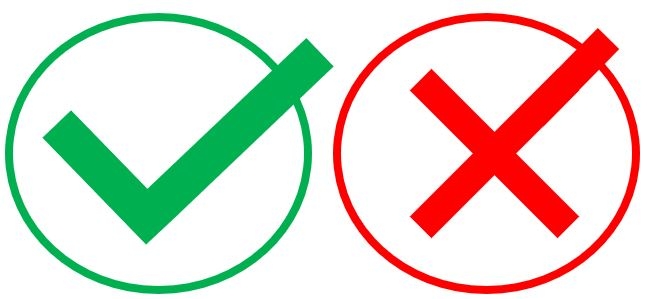 The top ten Franchise Do's
Devise a location site model to evaluate potential stores
Budget the franchise fee to cover start-up expenses
Start with company-owned stores
Prove profitability first
Understand you will no longer have absolute control
Consider your franchisee as your partner
Hire and retain a franchise lawyer
Screen out passive investors as franchisees
Retain a professional to assess potential franchisee
Follow the principle "We have nothing to hide"&
The top ten Franchise Dont's
Overlook your current store managers as potential franchisees
Franchise a commodity product or service
Begin to franchise without establishing a profitable operating model
Fail to create a franchisee training centre
Neglect ongoing oversight to maintain consistency
Cherry-pick P & L's to present to a prospective franchisee
Blend franchisee deposits with your business account
Grow too rapidly at the beginning
Hesitate to close an unprofitable location
Withhold contact information of franchisees past and present
Fitness franchises that had success
Image

F45 Training
F45 Training is one of the world's fastest-growing fitness franchises. F45 implements interval cardio and strength training to attain results. They have made this type of fitness training in vogue as it's one of the most effective ways to burn fat and build lean muscle.
Their brand was founded in 2011 and began franchising in 2014. They now boast more than 1,700 studios in 45 countries. A total initial investment between $100,000 and $300,000 is normal, including an ongoing 7% royalty fee and 2% advertisement fee for the initial five-year contract.
Image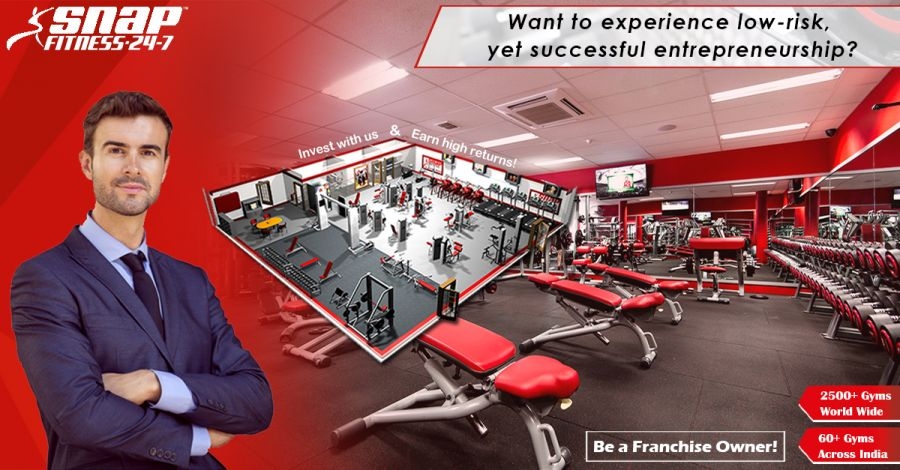 Snap Fitness
Established in 2002, Snap Fitness is synonymous with gym buffs. A 24/7 gym with a no-frills approach to fitness that provides its members with a low-cost monthly membership. The gym franchise is hugely popular and leverages real-time fitness data tracking to elevate the member experience.
The total initial investment for a Snap franchise ranges from $150,000 to just over $500,000. Snap Fitness encompasses around 2,000 gyms in 26 countries. They provide around-the-clock access to fitness, focusing on functional, cardio, strength, and group training.
Image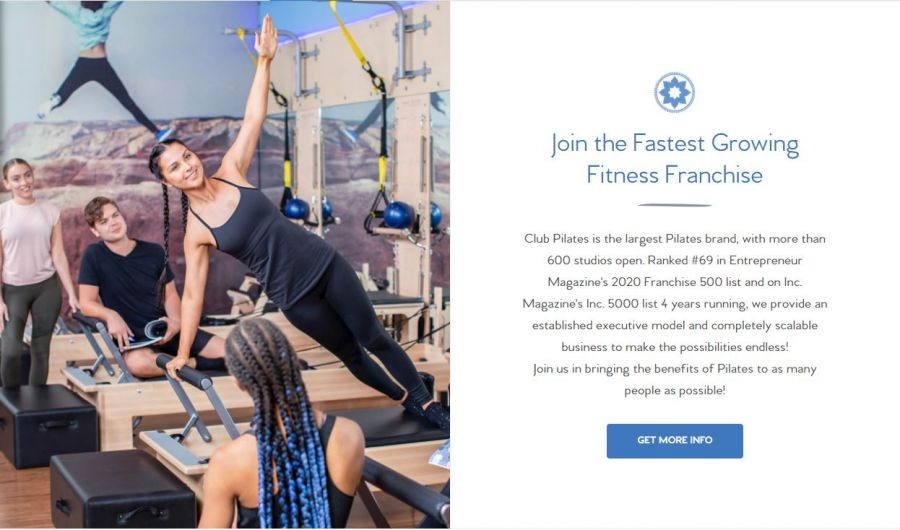 Club Pilates
Club Pilates offers full-body workouts using equipment like EXO-chair, TRX, and a springboard. It is one of the largest global boutique fitness Pilates brands with more than 600 studios.
As a franchisor, Club Pilates supports real estate, sales, marketing, recruitment, and training. The total initial investment for a franchise goes up to $280,000, depending on the size of your facility. An initial franchise contract lasts ten years, with ongoing fees contingent on gross sales.
Here's a list of the 4 fastest growing boutique fitness brands:
Equinox Holdings, Inc.
Xponential Fitness
Sweat Equity
Movers & Shakers
Planet Fitness
Planet Fitness, with its signature purple and yellow colours, is one of the largest fitness club franchises by a number of members and locations.  The fitness centres are open in 2,300 locations across the USA, Canada, Latin America and Australia.
To ensure success, Planet Fitness offers a two-week training at the company headquarters and full ongoing support and assistance. The total initial investment is $10,000 for a 10-year renewable agreement but the total investment can amount to anywhere from $700,000 to $3.8 Million.
Burn Boot Camp
Burn Boot Camp, a community-focused fitness franchise with females in mind. Burn Boot Camp empowers women to become better versions of themselves, and not about their particular fitness level. The fitness franchise is about helping them create healthy habits to pass on to their children and achieve their fitness goals.  It offers focused exercise targeting: mindset, burst training, strength training, organic whole nutrition and community.
The entire ethos of Burn Boot Camp is to empower women to love themselves. Its success comes as no surprise then, with 185 open locations and over 350 locations under an agreement to open. The initial investment ranges from $142,330 to $349,150 but that's including the franchise fee.
To finish it off
When you invest in an established concept and a respected and recognised brand, you can run your own fitness franchise using a proven business model. The most successful fitness franchises offer varying and innovative models and technology to continue to stand out from the competition.
While there is a market for each health club model, gyms can increase their longevity by going beyond a one-dimensional space. Smart franchisors tap into trends to create a one-stop-shop experience. Adding value to your consumer is what may ultimately keep your gym franchise's head above water.