It's an appetizing idea, and for a good reason. We've now grown accustomed to Zoom calls, virtual kick-off events - and yes, online workouts. In fact, the global online/virtual fitness market size was valued at $6,046 million in 2019 and is projected to reach $59,231 million by 2027.  Simply put, there's a wealth of growth to be had, and savvy entrepreneurs can reap the benefits. 
What constitutes an online fitness business? 
An online fitness business is a way for gym owners, managers, or franchisees to expand the range of services they offer. A successful hybrid fitness business model can justify the growth and expansion of a smaller online fitness business. 
Starting an online fitness business means that you're offering an online service that helps individuals or groups work out without you being physically present. Pre-recorded or streamed live and in the next section, we'll take a closer look at more virtual fitness business ideas, but the premise is the same:
You're using the internet to share fitness, health, wellness, or nutrition-based content with paying clients. 
Virtual fitness business ideas
The type of online fitness business ideas is only multiple by how many definitions of 'fitness' there are.
Live one on one sessions
The concept of a personal trainer following around a paying individual in the gym, showing them what workouts to do, ensuring good form, and generally motivating them isn't a new one. 
Image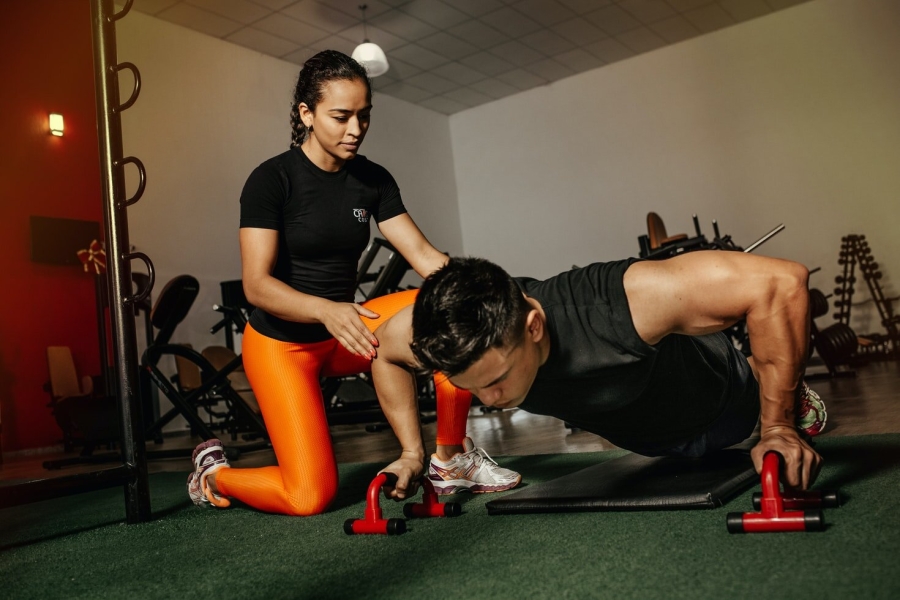 Live, one on one virtual workouts do the same. Both the trainer and the client can be at home or separate gyms, but the central concept is that in real-time, the client is being led and guided by the trainer. The quality of the one-to-one help remains, while both people can be in different parts of the world. 
Live group sessions
This concept sees a trainer (or trainers) working in real-time with a group of people. That might be a small group of people all in one place together or a large group of people who are all connected remotely but located in different areas. Live group sessions are a feature that more paying customers are expecting from an online fitness class. 
Image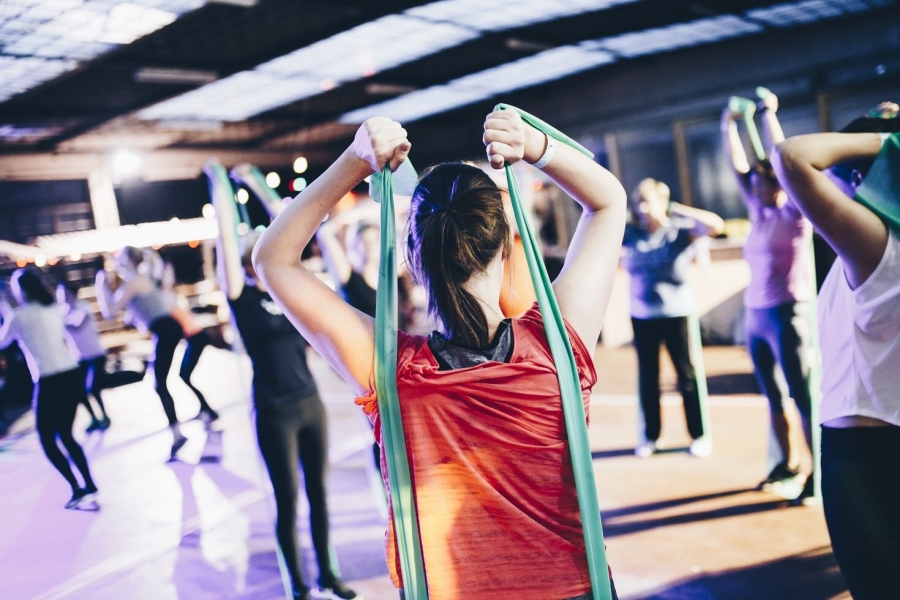 The benefits here are a single trainer assisting a group of people, the same way a personal trainer would run and help a group workout in a gym or other training facility.
Tools like PerfectGymTV make live streaming a class to the masses easy by automating class reminders and setting rules for who can access pre-recorded content.
Recorded one on one sessions
A personal trainer recording themself doing the workouts that they want their client to do. Trainers can then give this recording to the client to do at the most convenient time for them. 
Image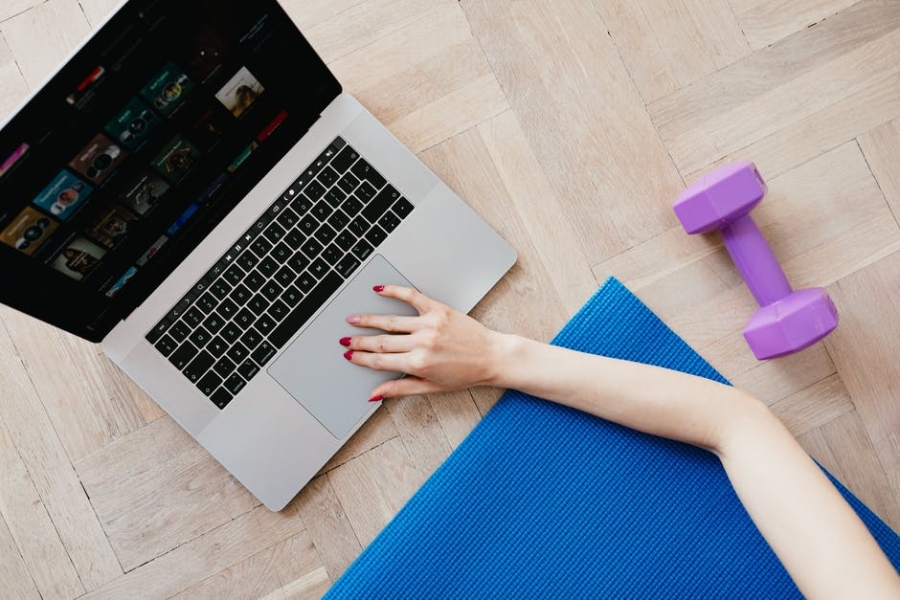 This recording can be done by one trainer for one client (Steve the trainer making a recording for Tom, the client) or the trainer making a general video on one workout (Steve the trainer making a video about shoulder workouts to share with all his clients).
You can ask trainers to record videos en masse and share them with clients when necessary, while the client works out at their discretion.  
Such technology makes it easier for a facility owner to add value for trainers looking to attract more clients, or to add more value to their existing customer base. 
Recorded group sessions
Recorded group sessions are an interesting online fitness business concept to explore. 
A personal trainer can record a workout session and then share it with a group. The gym is closed for renovation, but your aerobic instructor has recorded an at-home workout for clients to do. You can distribute this video through Perfect Gym TV.
But savvy gym owners can also leverage technology to scale this concept even more. 
Mobile fitness apps give paying members control over their membership and help them feel more engaged with a facility and the community around it. Being able to access recorded and streamed content, book classes, and track progress are features that are valuable to a paying member, and therefore a must for modern fitness facilities. 
Gym owners can use such technology to help clients stay paying customers without coming into a gym to use their services.
More than just 'fitness'
The several ideas are merely common ways gym owners can engage their clientele without them being in the gym. As mentioned earlier, there's much more to offer online than just 'fitness.'
What services does your facility offer?
Fitness
Cardio
Circuit classes
Yoga & Pilates
Guided meditation
Wellness services
Nutrition & meal planning
All of these services can be digitized and put into the online realm.
Image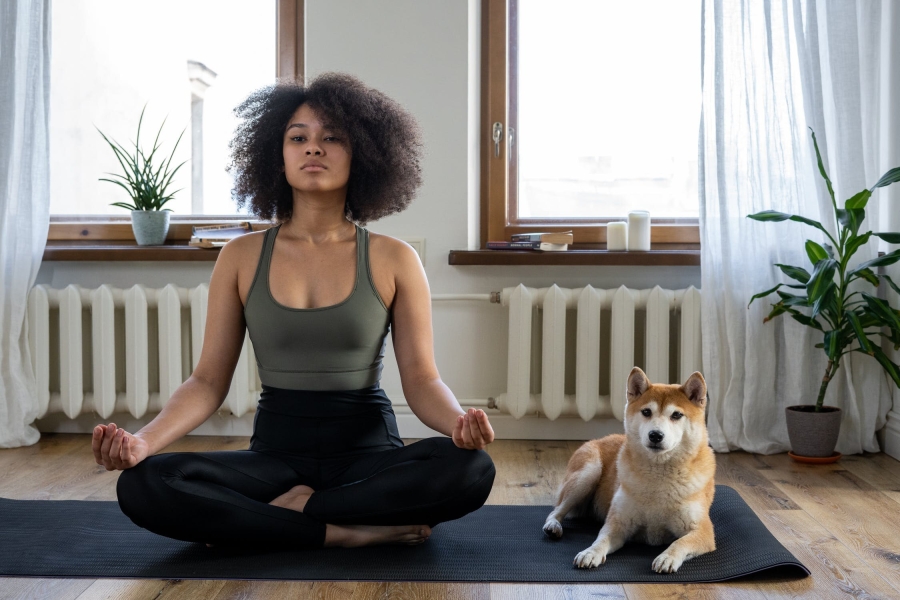 In other words, it's not just a one-on-one fitness class that can be held online. 
Consider the following:
Virtual teachers and instructors
Yoga, pilates, and other similar forms of fitness can be pre-recorded and shared with people from all over the world or streamed live for people to interact with then and there. It's important to note that with yoga, there are arguably equal parts teaching and doing. 
That's where a convenient cloud-based system can help instructors and participants alike. Being able to stream directly from a mobile device means there's no need to involve more technology. 
Digital consultation and workshops
This final concept is less practical and more theory-based. For those that want more control over the bigger picture of their health, fitness, and general wellbeing, your facility can offer live or recorded workshops on topics that suit the interest of your gym members.
Image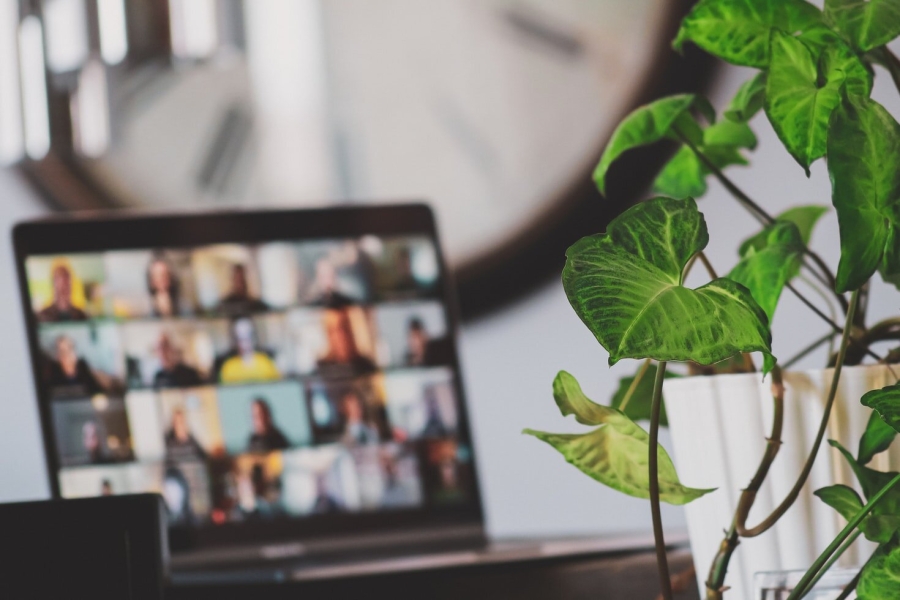 Being able to tell your members about new consultation and workshop services is important, and email marketing is a great way to do that. PerfectGym's automated marketing functionalities help gym owners and managers reach their paying customers en masse, and when they're most likely to take action. 
All of the above are attractive concepts because they can be pre-recorded and shared at a given time. Whom they're shared with can be a select few paying customers or a countless number of clients from all over the world. 
Simply put, if you want to start an online fitness business, there are very few limitations, thanks to the wide range of services that many gyms and health facilities offer. PerfectGym's CRM is designed to complement savvy venue owners and managers, helping them leverage technology to market their facilities to clients and retain them for the long term. 
How to prepare for running a successful fitness business
Several critical factors will determine how well your online fitness model meets the needs of your online customers. 
Here's what to consider before pulling the trigger on your digital venture:
Identify your niche
What are you good at? Is it powerlifting, long-distance running, CrossFit, or callisthenics? Niche marketing is the best way for businesses to start to get initial traction. But only if there's demand. 91% of CMOs think that data-driven choices are one of the most significant factors in a brands' success. So spend the time collecting data and looking at what niches are not being fulfilled. 
Find a niche in which you can offer something that no one else does, but in which there's also demand, and then offer it. 
Pick your fitness model
Once you've got your niche, in what way will you deliver it? Is it going to be tailored and one on one for every client? Will you record a high volume of general videos and share them accordingly? What role will online marketing play in distributing that content? How will your online fitness business complement your gym or fitness facility?
The decision you make here should complement your niche. If many people want one-on-one videos tailored to their CrossFit needs, that's your niche. 
In the short run, you may benefit from offering several options and then cutting out less popular options until the demand rises again.
Get the right equipment
Your brand is your image. Your logo, tone of voice, your attitude toward hard work helps you build a rapport with your clients. You don't need entirely customized barbells for your one-on-one fitness sessions, but there are some basic gym equipment essentials that are must-haves. 
Use the equipment that your facility has. In other words, use the right tools for the job, as that reflects a lot on your image.  
Training space
Echoing the sentiments about the right equipment, the right space is essential, too, as it also shows your attitude toward your work. 
Yoga and meditation videos and content should 'feel' relaxing, calm, and tranquil. Hardbass isn't needed to get the blood pumping in such a situation like it is in the squat rack. 
Image
If you're using your existing gym facilities, spend the time to clean the area up and pick camera angles that show off the workout clearly while the overall content looks professional. You may want other clients in the room as you're recording your video to add to a sense of community; you may not.
Remember to have good lighting and use a tripod if necessary. 
Protip: No matter what kind of services you're offering, try and get your logo or branding in the background. 
Don't forget the tech.
Given the insane quality of mobile devices, you may not need to invest thousands of dollars into expensive video equipment. 
Image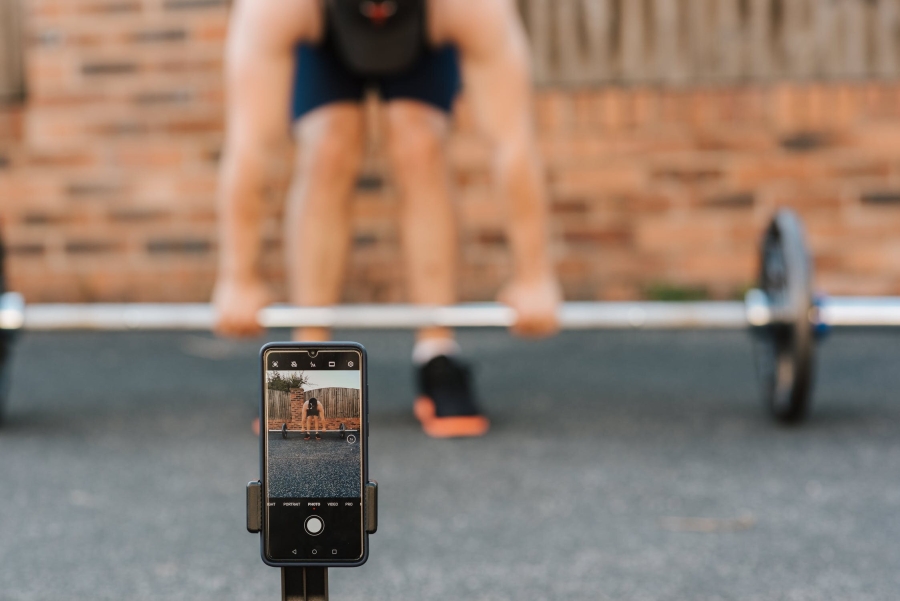 But capturing the content is only half of the equation. Getting it to customers is the other part. 
Tools like Perfect Gym TV can help you live or pre-recorded content online or via a mobile app. This can be especially useful to gym owners who are looking to expand their offering to include online fitness classes.
Clients body metrics and valuable information
You don't know what you don't know. The weight, measurements, and general overall health of the clients you plan to help is somewhat pertinent information to help them get healthier. 
Luckily fit-tech is only getting more and more popular and your facility can integrate with a wide range of wearables using Perfect Gym. The open API enables almost any form of fit-tech to integrate with your gym management software. 
For clients that are willing, you can use their fitness data to create a plan more tailored, and therefore more effective for them. 
Draft a business plan
At the very end of it all, it's time to talk business. How does your online fitness business fit into your existing gym business plan?
How will you monetize your new online fitness business? 
There are benefits to both per-class pricing and subscription-based pricing. At the end of the day, there's a reason why so many software and digital products offer monthly or subscription-based pricing - it keeps more users incentivized to use the service. 
In terms of pricing, it's up to you to do the groundwork, assess the market, and see what similar companies are asking for similar services. If you're unable to find similar online-based services, look at physical services in your area (10x yoga sessions for $49), and work from there. You may drop your pricing as you're offering an online service, meaning that you'll be able to appeal more to price (and time) sensitive customers. 
Conclusion
Starting a business of any kind requires a lot of planning and research. Starting an online fitness business requires even more research. That's because it's an industry that's grown a lot in the last several years and is predicted to grow by up to 20% by 2027. 
The above information isn't exhaustive; there's a lot more involved in starting a business than what's here. But what is here should give you a brief idea of what's needed and potentially spark a few ideas to help you start an online fitness business. 
Request a demo now to find out how Perfect Gym can support you on your quest of starting an online fitness business.