From counselling, spas and saunas, nutritional advice, and education courses, the health and wellness industry is an industry your gym can tap to create a more comprehensive and holistic service.
In this article, you'll see:
What exactly is "wellness"?
Marketing wellness in your gym
What's next for the wellness industry?
What is wellness?
Wellness is the ongoing execution of healthy and positive habits that lead to better physical and mental health.
Wellness is the gateway to help an individual do more than survive. It helps people thrive by knowing more about who they are and what makes them happy. The habits formed around being well help us maintain both physical and mental wellbeing.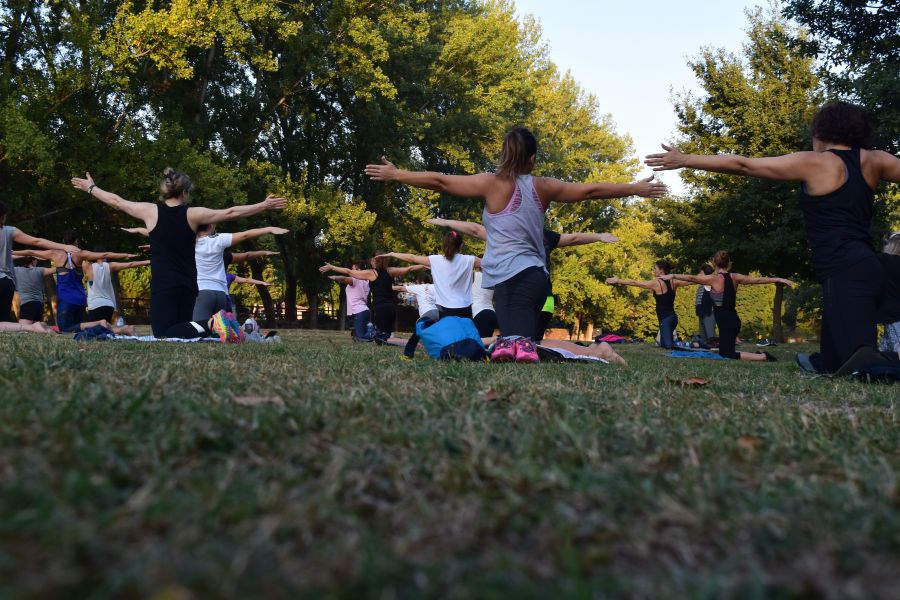 COVID and the increased demand for wellness
There aren't many industries that COVID didn't affect, but the health and wellness industry benefited from it immensely.
Lockdowns that came into play in early 2020 saw gym-goers, fitness freaks, and everyone else stuck at home, having to find new ways to exercise their body and mind.
While online workouts, outdoor group sessions and virtual training grew in popularity, many of us just didn't feel...well.
This general sense of overall health and well-being can be defined as wellness - a combination of fitness, mental health, nutrition, and much more. In other words, goods and services that many fitness centres can easily implement to create a better product for their customers.
Demand for fit-tech grew, and many individuals sought to take care of their mental health and well-being in ways they would have never considered earlier. Online counselling classes, cooking webinars and support for parents and their kid's mental health are just some of the examples of the "wellness awareness" that COVID drove.
Lockdowns drove this growth so much that the global health and wellness industry is now estimated to be worth US$ 4.24 Billion by 2026.
With the phenomenal growth in digital fitness, consumers are being driven to be more aware of their health, fitness and wellness.
Gym owners are poised to leverage this shift in sentiment by offering a more holistic range of products and services attuned to the wellness industry.
Promoting wellness in your gym
The introduction of wellness services into your business is best done gradually, and with meticulous calculation.
There's a fine line between fitness and wellness. They overlap for sure, but the traditional gym is positioned to profit off people who want to be fit - that is, lose weight, build muscle and generally "look" better.
But you already know that the modern gym has to offer more than that.
Outdoor workout classes
Open days
Retail departments
Supplement & nutritional advice
These are just a handful of ways that gym owners seek to diversify what they do. But ultimately, all these points come back to that central concept of "fitness", rather than wellness.
Gyms of 2021 and beyond are offering significant value to their existing customers in the form of content tailored to their needs, access to niche specialists and a sense of belonging to a community.
Here's how your gym can start putting wellness into what you do:
Online "comfort food" classes
There's more to healthy cooking than chicken with rice and vegetables or a fancy salad. Staying fit, healthy and well is about taking care of the mind, too, and comfort food plays a big part in that.
Pumpkin soup, a lamb roast or perfected roast vegetables aren't the only good ways to fuel your workout. The process of creating such a traditional meal can help gym members learn how to cook a basic, hearty meal that, on a cold winter's day, is going to do good for their heads as well as their hips.
Online cooking classes are still a popular way that gyms are engaging their clients online. PerfectGym's class booking functionality makes it easier for your members to try new services, like cooking classes, by signing up to one on their mobile device or in the client portal.
One of the key barriers to members trying your new wellness services is how easy it is for them to get involved. A sign-up process eliminates that friction and makes it quicker and easier for more of your clients to try a new wellness feature that you're implementing. When your members get more involved in your new services, your business has added value to them and their loyalty increases.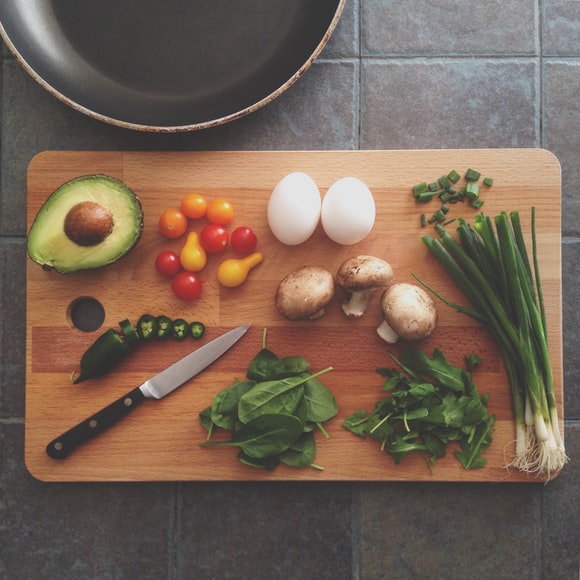 Running wellness campaigns/events
When it comes to mental health, simply knowing that you have the support of those close to you is often all that's needed to make you feel better.
Similarly, knowing that your local gym is making inroads into being more holistic may pique the interest of existing members to get involved with something new.
An automated smart campaign can help you reach out to existing members that are most likely to take you up on your new product or service, based on their past behaviour. The automation functionality of these campaigns means your staff don't need to maintain it, freeing them up to focus on other tasks.
What you offer in the form of an event or campaign is entirely up to you.
Here are some basic ideas to get your creativity flowing:
A campaign around mental health awareness week
A community for single dads with daughters and single mums with sons
A series of webinars about the basics of mental health
In-person talks about having the sex-ed talk with your kids
Digital content around the science of sleep
Finding experts within your local community to help contribute to these events can help you cross-pollinate audiences.
Create these events, and use newsletters, flyers and other marketing methods to spread the word amongst gym-goers. As mentioned earlier, simply knowing that your facility is offering such a service may be all that's needed to get people interested.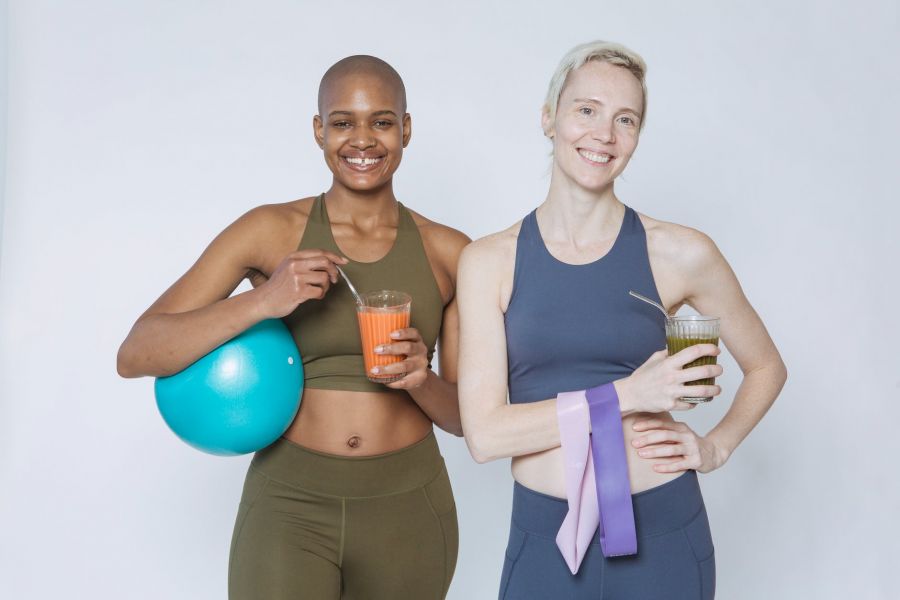 Segmenting customers by interest in the wellness
Good gym management software can help you create customer segments based on a user's behaviour. From opening a newsletter and clicking on a link about yoga to attending powerlifting classes every Thursday, such software gathers potent data for your marketing efforts.
When implemented correctly, you're able to send highly targeted (and personalised) messages to users that are most likely to take the desired action. A 760% increase in revenue as reported by marketers is another benefit of segmented marketing campaigns.
For example, that same powerlifter isn't likely interested in your spin class, so you wouldn't inform them about it.
Gym marketers can add customer surveys to the equation to help you target users more specifically when it comes to wellness. This is important, as that same powerlifter that's not interested in a spin class may be very interested in your beginner's meditation class.
The more information you can gather about customers, the more you can segment them and provide relevant and tailored information.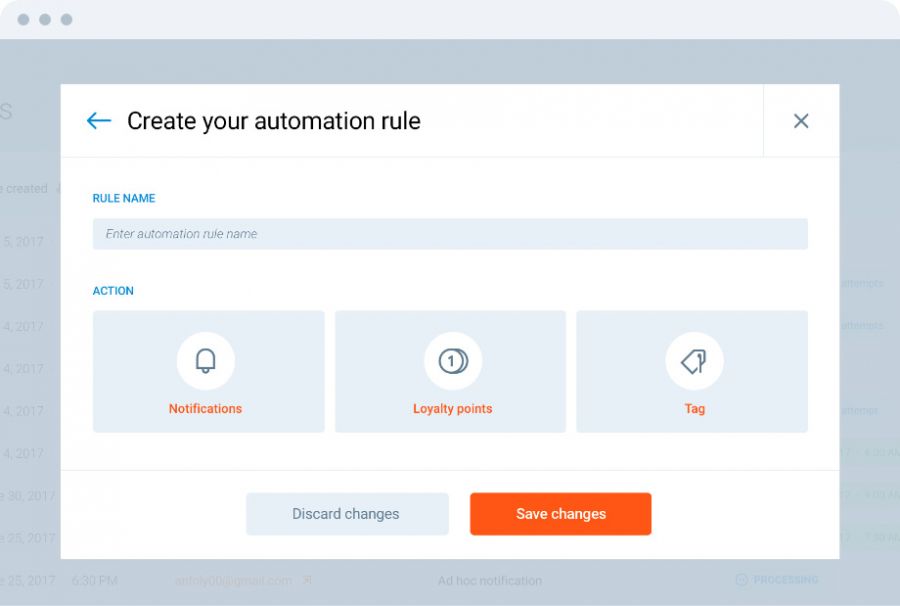 Wellness marketing via a newsletter
Once you've segmented your audiences (and even when you haven't), it's important that you deliver that relevant and tailored content by the best possible channel.
Email marketing and newsletters are the marketing channels that are fantastic for doing that.
They can:
inform existing clients about new wellness marketing tactics,
re-engage inactive and dormant members,
help you assert yourself as an expert in the fitness industry.
Create an outstanding fitness newsletter by referencing the data and performance of your past campaigns. For example, if showcasing your latest fitness blog in a newsletter isn't getting clicks, try replacing it with a video.
The same applies to the day and time of day that you send your emails. There's no magic day or time to send emails in mass. It needs to be tailored to your email list. Test the results and see what works best for you.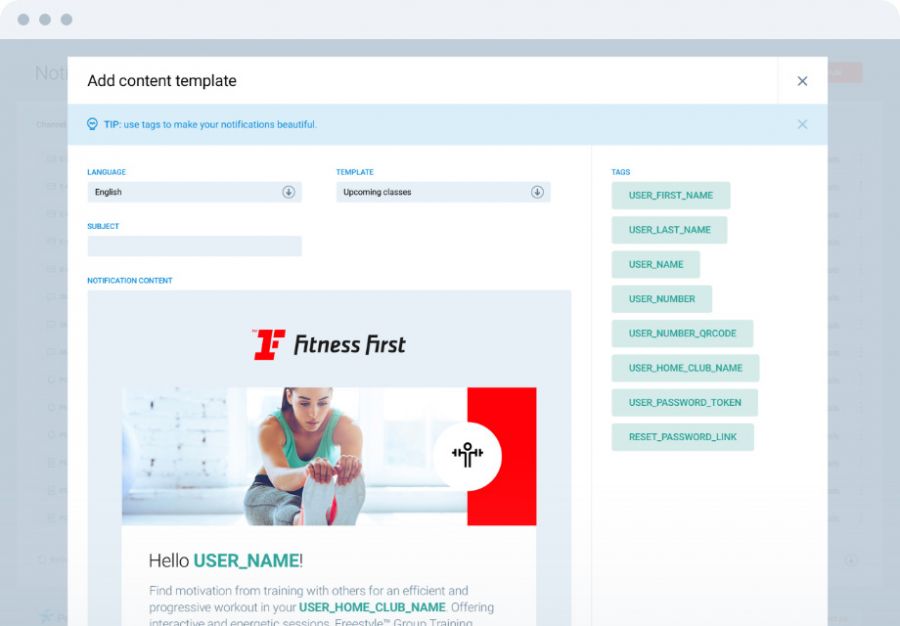 Whole family wellness initiatives
As you start to offer more than just a squat rack and free weights, your business will become more appetising for the traditional family. Dad might enjoy his group workout with friends, while mum enjoys women-only circuit classes, and the early-20s son is trying to build some muscle.
Your wellness marketing can appeal to each family member. A 'mental health for teens' event can appeal to the younger members, while a 'fit over fifty' workshop can appeal to both mum and dad.
But managing those gym memberships as well as their access to these wellness services can be tricky.
That's where family plans can help you. Not only can you track each family member's activity as if they were an individual, but you can manage family membership payments better and manage all their data under one panel. PerfectGym helps you tailor a membership to the needs of the individual and the family. Take a look at how Club Towers used Perfect Gym to create a tailored gym membership for parents and kids.
Image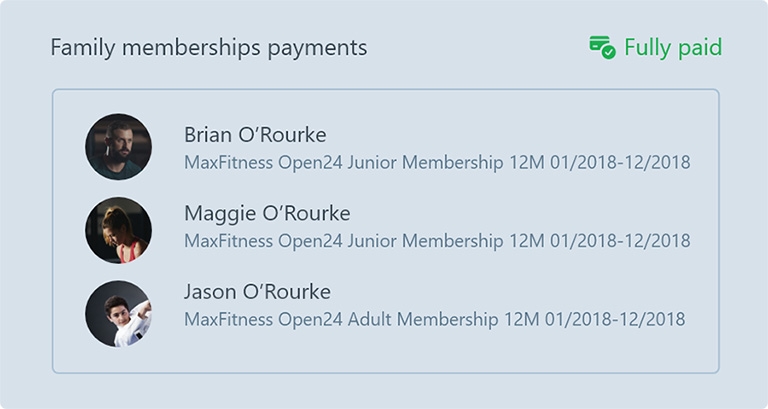 Introduce a wellness referral program
When you do something for the first time (and enjoy it), you're bound to tell others whether it's something as extreme as sky diving or as tranquil as meditating if it had a positive outcome, you're inclined to tell those around you that may be interested.
This is the premise of word-of-mouth marketing, and as a gym owner, it's an incredible way to help spread not just the name of your facility but also the services it offers amongst friends of your members.
Word-of-mouth marketing is incredible, as it removes the most significant barrier in traditional digital marketing - trust. Knowing something is real and worth your time is the biggest hurdle to get over when marketing a brand or a product, but word-of-mouth marketing negates that. A word-of-mouth recommendation from one friend to another has the premise of trust; there is trust between both people and trust between one of those people (your client) and your business.
The use of a dedicated mobile app for your facility helps snowball the benefits of a referral program. Harder used Perfect Gym's mobile app to increase class sizes by 14% and referrals by a whopping 20%. The mobile app was simply a quicker and easier way for existing members to send invites via their preferred communication channel. Harder also saw a 4% increase in customer feedback.
It's essential that you only implement wellness marketing tactics on a service that's been around for a while. Using referral marketing on a brand-new product or service can be a pitfall, as clients may go too hard in referring friends to something that they've not yet been a part of themselves.
Showcase success stories
In launching your wellness marketing, you may find some are sceptical of its effectiveness.
It's at this point where success stories can make a world of difference. Small case studies or 'inspiration' of your members that have improved their quality of life by working on their wellness can help keep the 'human' in what you're doing.
What's more, your entire audience is made up of people. People like to be treated like people and not statistics or potential profit.
Videos and user-generated success stories make the stories of your people real. By connecting your clients with those individuals, you're making it easier for them to utilise your new services and improve their quality of life.
---

The future of the wellness industry
Wellness isn't a buzzword. It's a facet of our overall health that needs to be maintained and improved upon as much as waistline measurements, body fat percentage and deadlift PBs.
Statistically, feelings of anxiety in the UK increased in 2020, and the demand for wellness retreats has skyrocketed since hardcore lockdowns ended.
The operations of your fitness facility can easily be expanded to include several or a select few wellness options. In the long run, your services are diversified and your business will prosper.
Global wellness trends are indicating that the phrase 'wellness' is only going to get more diverse in the coming years. Wellness tourism, CBD and cannabis and the concept of 'dying well' are phrases that you can expect to hear more of in coming years. Such ideas will only make consumers more aware that their health is more than just their waistline.
Conclusion
Your business is primed to take advantage of the quickly-growing health and wellness industry.
Gyms that are willing to adapt and help improve the overall life of an individual, not just their fitness, creating a whole life experience can future-proof themselves and create a higher number of loyal customers. Changing how you incorporate wellness marketing into your products and services can also help you appeal to a broader range of customers.
But adapting to this change in sentiment isn't about revolutionising your business. Existing tools like Perfect Gym can help you create and distribute digital content about wellness that members can consume at a time that best suits them.
It's safe to say that wellness is a form of health that's here to stay!