In this article, we will discuss the importance of a gym's mission statement, outline the best practices for crafting a compelling and impactful one, and examine various examples to provide practical guidance. 
What is a Mission Statement?
A mission statement is a succinct declaration that defines a business's purpose and values. It is a concise summary of why the company was established, the issues it solves, and the customers it serves. Effective and strong mission statements should also outline the business's objectives and goals in a clear and concise manner.
A well-crafted mission statement can be a valuable asset for businesses of any size or industry. It can provide a sense of organisational integrity, direction and purpose, and cultivate a shared understanding of values and beliefs among employees. Furthermore, a mission statement can also serve as a critical tool for communicating the business's values and principles to customers, stakeholders, and investors, helping to build trust and loyalty.
The Role of a Mission Statement
A mission statement plays a vital role in setting up a fitness facility. It serves as a guide for decision-making, ensuring that the actions of the business align with its values and purpose. A good mission statement communicates the company's core values and beliefs and should be consistent with its culture and identity. It's a powerful message that speaks to the gym's target market and helps to distinguish the business from its competitors.
For example, Gold's Gym's culture, business goals, identity, and values are likely to be vastly different from those of a small, local rehabilitation facility aimed at a distinct target audience.
Why Does Your Business Need a Mission Statement?
Here are several reasons why a mission statement is important for any type of business:
Uniqueness 
In a competitive fitness industry, it's crucial to stand out and be remembered. Your gym's mission statement is as unique as your facility, and it's often associated with your branding and what sets you apart from others.
Branding
Major fitness franchises like Planet Fitness, Anytime Fitness, Gold's Gym, and Jett's are instantly recognizable not only by their logos but also by their colours, fonts, and staff uniforms. A mission statement helps define and influence this branding, making it a vital component of any gym's marketing strategy.
Today's consumers are becoming increasingly socially aware and are seeking businesses that align with their values. While some may prioritize sustainability, for others it could be social justice, inclusion, affordability, or value for money.
By clearly communicating your values and goals through your mission statement, you can build a loyal customer base that shares your vision, thus fostering an engaged community around your facility. 
Image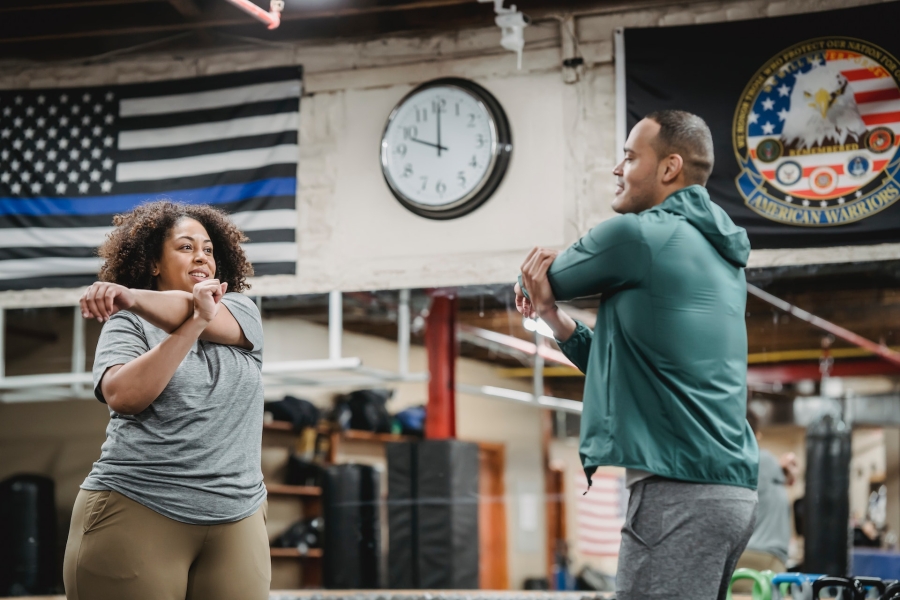 Does a Small Local Gym Need a Mission Statement Too?
Of course! Small local gyms should definitely have a mission statement. In fact, it is even more important for small businesses that are trying to establish themselves in the market than for those that are already well-established. Here's why:
Alignment
Regardless of size, product, or industry, a mission statement provides a clear direction for the company's activities and initiatives.
While the ultimate goal of any fitness facility is to make a profit, a mission statement articulates how the gym intends to achieve that goal while staying true to its core values and purpose. By aligning the actions of the business with its mission, a small local gym can stay focused on its goals and ensure that it is headed in the right direction.
Staff
A mission statement can help to create a sense of shared purpose and values not only among your customers but also employees. 
Even a small local gym can have a passionate and committed team of employees, and your gym's mission statement can help to align their actions and attitudes with the core purpose and values of the business. This can help to create a more cohesive and motivated team, which can lead to better outcomes for the gym and its customers.
Community
A clear and compelling mission statement does more than just attract members who share similar beliefs and values. It creates a sense of community among like-minded individuals with similar health and fitness objectives. 
By providing a shared sense of purpose, a mission statement makes customers feel like they are part of something larger than just a gym, giving them a sense of identity and purpose. This kind of connection can lead to increased member satisfaction and loyalty, as well as a more positive reputation for the gym in the community.
How to Write a Powerful Gym and Fitness Mission Statement? 6 Tips
An effective mission statement should be clear, concise, and memorable. 
It supposes to capture the essence of the business, be easily understandable to employees, customers, and other stakeholders, and also be actionable and provide a clear direction for the company's activities and initiatives.
Before you sit down and create your gym mission statement, it's important to remember that you probably won't get it right the first time. There should be ample brainstorming by multiple people to shape a truly effective gym mission statement. 
Crafting a powerful gym and fitness mission statement takes time and effort. To create an effective one, keep in mind the following tips:
Define your purpose: A powerful mission statement should clearly define your business's purpose and values. Why does it exist? What do you want your business to do while it's in existence?
Be concise: Keep your gym mission statement short and to the point. It's not a conversation, an explanation, or a monologue. Too long or wordy statement can be confusing and ineffective.
Use strong language: Following the above, choose powerful and action-oriented language to convey your message. Be assertive, but not aggressive or overwhelming
Focus on customers: Your mission statement should communicate how you will impact the lives of your customers and help them on their fitness journey.
Be authentic: Reflect on your business's values and goals in an authentic way. Avoid using filler words or jargon that doesn't help your customers understand what you're about.
Make it memorable: A gym mission statement is part of your branding and marketing. Make it memorable and easy to recall, and you'll stay in the mind of your potential customer for longer. 
Image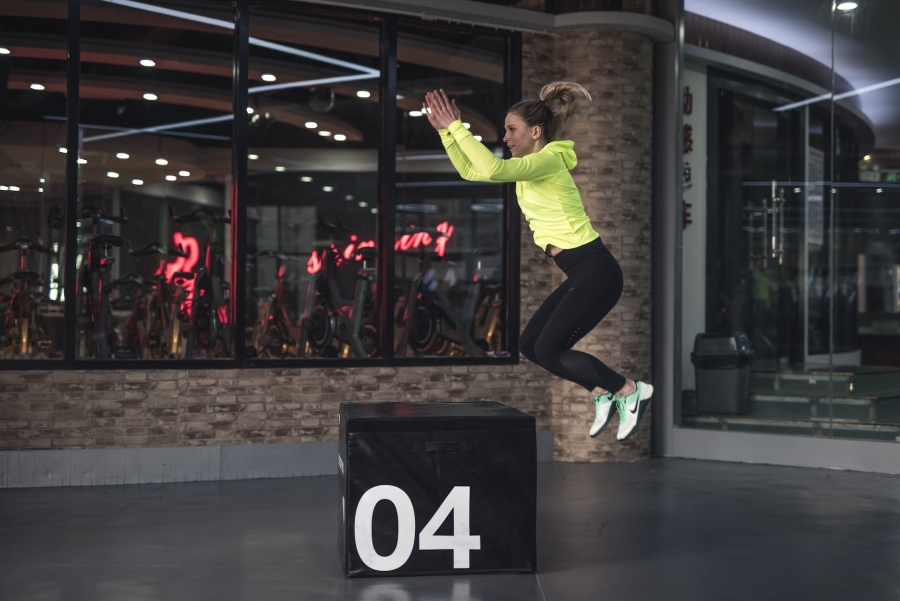 How Often Should a Gym Review and Update its Mission Statement?
This will be a process of trial and error, and you may even start to dislike the statement you initially decided on. It's also inevitable that your business, its values, and how you operate will grow on its own and evolve. 
To maintain its effectiveness, a gym's mission statement should be periodically reviewed and updated. As your business evolves and its values and operations change, your mission statement may need to be revised to ensure it remains accurate and relevant. 
While it is easier to update than other branding elements, it should not be changed too frequently, such as every 6 months. Instead, a general guideline is to review and revise your mission statement every 2 years to ensure it still aligns with your gym's current objectives and values. This allows for flexibility while also ensuring consistency in your gym's messaging and purpose.
Fitness and Gym Mission Statement Examples
Struggling for some inspiration? Here are some examples of mission statements from successful fitness businesses that may inspire you to create your own.
Planet Fitness
Our mission is to enhance people's lives by providing a high-quality fitness experience in a welcoming, non-intimidating environment, which we call the Judgement Free Zone, where anyone – and we mean anyone – can feel they belong.
What makes it effective: The concise and non-intimidating language in Planet Fitness's mission statement reflects the values of the business, making it attractive to people at any stage of their fitness journey. It emphasizes the company's commitment to creating a welcoming, non-intimidating environment. 
Our mission is to give the world even more healthy, smiling and satisfied people.
What makes it effective: Harder's mission statement is positive and aspirational, and it clearly conveys the company's goal of improving people's lives through fitness. 
Basic-Fit
We believe that everyone deserves to be fit and feel great. We are on a mission to make fitness accessible to everyone and get people to love their fitness habits. Our values – Be, Accessible, Smart, Inclusive, Committed form our name "Basic" and are the core ID of our company.
What makes it effective: Basic-Fit's mission statement is concise and to the point, making it easy for customers to understand what the company stands for. It emphasizes the company's commitment to making fitness accessible to everyone, which is an important message in a world where many people struggle to find the time, money, or resources to exercise.
Jett's 
At Jetts, our purpose is simple – to inspire all people to live a better life. 
What makes it effective: Jett's mission statement is simple and easy to understand. It communicates the company's commitment to improving people's lives and suggests that their focus is on motivating and encouraging individuals to achieve their fitness goals. 
Snap Fitness
No matter who you are or what type of movement you enjoy most, Snap Fitness is with you every step of the way. We believe that fitness has no boundaries, and we strive to make our clubs an inclusive place for everybody.
What makes it effective: Snap Fitness statement emphasizes the inclusivity and accessibility of the company's fitness clubs, appealing to a wide range of potential customers. Snap Fitness is committed to supporting people on their unique fitness journeys, regardless of their background or preferences. 
We believe that everyone has untapped potential within them and it takes a disruptive approach to unleash it. We dream big and don't settle for the status quo.
What makes it effective: This mission statement is effective because it is inspiring and conveys a sense of ambition and drive. By positioning as a disruptor who is not satisfied with the status quo, Oktopus can differentiate itself from competitors and attract customers who are seeking a more transformative experience.
Nike
Our mission is: To bring inspiration and innovation to every athlete* in the world.
*If you have a body, you are an athlete.
What makes it effective: Nike's mission statement is simple, inclusive, and inspiring. It defines the company's purpose, which is to inspire and innovate, and emphasizes an inclusive approach to sports and fitness by defining everyone with a body as an athlete.
Peloton
Peloton uses technology and design to connect the world through fitness, empowering people to be the best version of themselves anywhere, anytime.
What makes it effective: Peloton's mission statement is clear, concise, and aspirational. It highlights the company's use of technology and design to connect people globally and empower them to achieve their fitness goals.
Image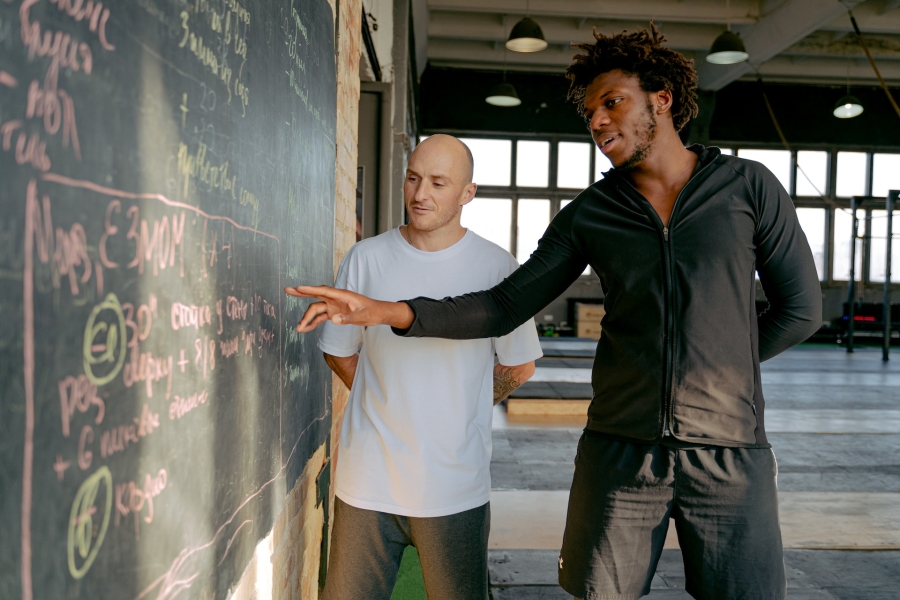 Conclusion
The examples of fitness mission statements above demonstrate the importance of reflecting on your core values and unique qualities to help customers on their fitness journey. 
Crafting a mission statement may seem intimidating, but it has numerous benefits. It's also a very creative, open-ended process that can be a little intimidating. There are other parts of operating a fitness facility that can also be challenging – marketing emails, sales, and facility management, just to name a few. 
Perfect Gym is a tool that can make all those processes and many more a lot easier for you and your staff. To see how it can help with parts of your business like automation, class scheduling, payment, and much more, reach out to our team.