Oktopus Fitness Clubs has gained significant traction in Georgia with its state-of-the-art clubs, innovative fitness programmes and by elevating experiences beyond its facilities. With disruption at its core, the brand serves as a great example of how to embrace digital transformation to achieve business goals.
As a brand that dreams big and doesn't settle for the status quo, Oktopus needed a management system that would boost clubs' performance and maximise efficiency. This is why they decided to go with Perfect Gym – a powerful cloud-based management system that provides the features needed to run fitness businesses smoothly.
Automation Centre boosted customer retention by approximately 60% 
For a customer-centred brand like Oktopus, communication is a key component of its business model. This was one of the reasons for choosing Perfect Gym – an omnichannel communication platform that automates and personalises communication to save time and keep members motivated. 
Image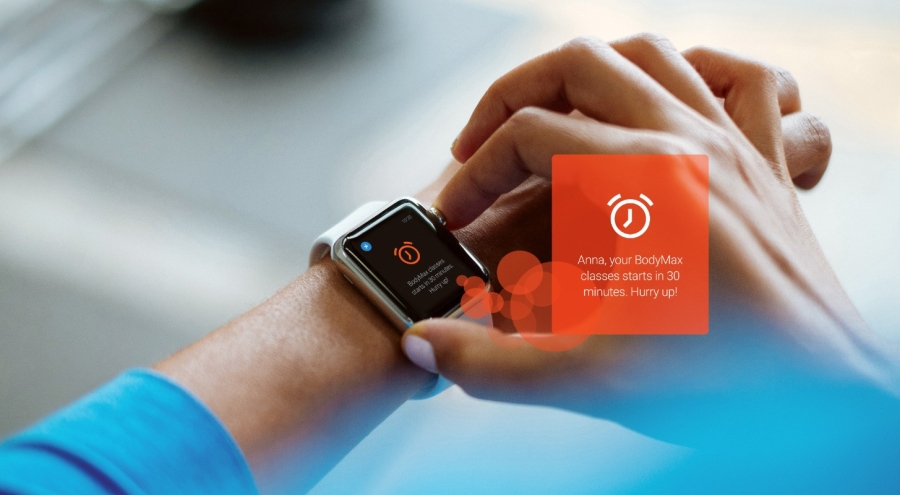 "We use the Automation Centre all the time. We send emails and push notifications to reach our member engagement and retention goals," says Giorgi Asatiani, co-founder of Oktopus. "Thanks to this feature, we have seen customer retention growth of around 60%." 
Sending correspondence regularly through email, SMS, and push notifications helps members stay up to date with their activities in the club. With unlimited classes included in memberships, Oktopus introduced reserve lists to streamline attendance and maximise club capacity.
Fast alerts of free slots via push notifications in the mobile app resulted in a growth in attendance of 267%. 
The Automation Centre makes it possible to create marketing campaigns and attract more customers with vouchers and discounts. "We note the biggest growth in membership purchases during seasonal sales, for example, on Black Friday or other special offerings," explains Giorgi. "We create limited promotions to attract customers to join Oktopus." 
Perfect Gym Mobile App and Client Portal doubled online membership purchases
To further improve the overall experience and facilitate members' interaction with their clubs of choice, Oktopus has also decided to implement the Perfect Gym mobile app. It gives access to a range of features, including booking classes, making payments online, and much more. 
Image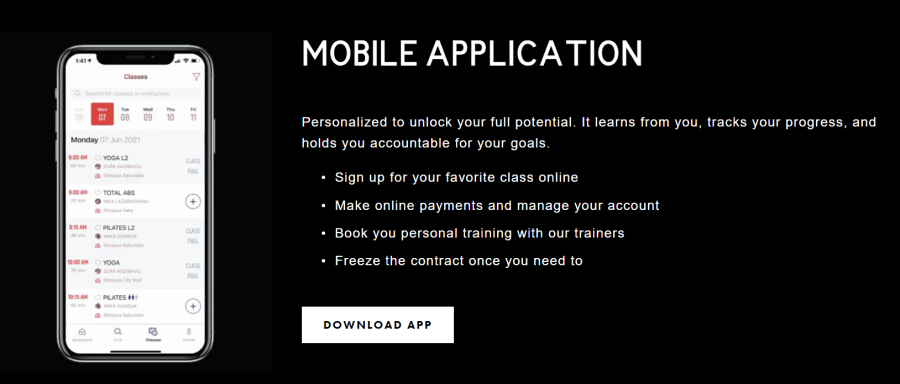 "After introducing the mobile application, we noted a rise in class attendance. An impressive 94% of our members are active app users, as they can book classes with a few screen finger taps," explains Giorgi.
Members' convenience is the bottom line for Oktopus. "As one of the main reasons people skip gym is when the facility is too busy, our club members can check the number of people attending a class or present at the club at any moment, so they feel comfortable working out at our facilities," says Giorgi. 
This feature comes in handy not only for gym-goers but also for management. The actionable insights into client activity allowed Oktopus to maximise the clubs' potential by developing group class offerings. "Initially, our clubs offered morning and evening classes. Since introducing the first group class schedule, class attendance has tripled. The data provided by Perfect Gym showed that the most popular classes are Pilates, yoga and body ballet. Therefore, we introduced afternoon classes that helped us fill up our studio area throughout the day." 
Empowering members is an essential part of Oktopus' philosophy, so giving them full control over their memberships is a must. "Our customers can manage their subscriptions easily in the mobile app and in the Client Portal, which saves their time and allows our staff to focus on other important tasks. In 2022, twice as many members purchased their memberships online compared to the previous year," declares Giorgi. "Nearly 17% of all payments are made through the app or website. This feature saves clients' time and reduces the workload of our reception staff." 
Image

Data-driven business decisions powered by advanced Reporting and CRM 
Perfect Gym offers a centralised approach that provides company-wide data insights. Being able to gather and analyse data across all their locations, Oktopus can make better, data-driven business decisions and develop more efficient strategies. 
"We use reporting tools every day. The choice of over 120 different reports allows our administrators, managers, sale staff, and accountants to work efficiently, as they use different data in their daily tasks," says Giorgi. 
Oktopus Fitness Clubs also leverage the power of the Perfect Gym Customer Relationship Manager to monitor and optimise each phase of the customer journey. With real-time sales results and insights into clubs' sales funnel, sales managers can turn leads into paying customers. Moreover, according to Giorgi, CRM helps them to keep track of daily tasks and overall goals to ensure everything goes smoothly. 
Image
Giorgi Asatiani indicates key modules of the Perfect Gym's system that benefit his clubs the most. "Even though online payment integration allowed our members to choose their preferable transaction option, our members still favour registering at the reception, so I would say that POS is a very useful module. We offer a variety of group workouts, and Perfect Gym's Classes feature allows us to create and manage schedules in our clubs easily. Finally, we find Reports an effective tool to make more informed business decisions." 
Concluding thoughts 
Image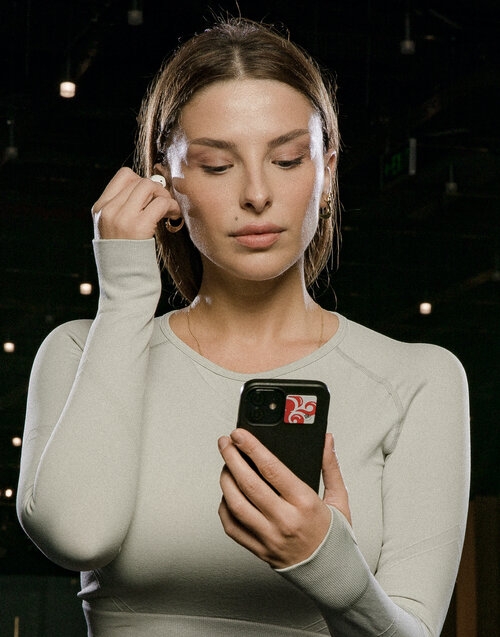 Oktopus Fitness Clubs have set an example of how adopting digital transformation can be a game-changer in achieving business goals. 
By giving customers full control over their membership in the Perfect Gym mobile app and Client Portal, Oktopus improved retention rates and customer satisfaction. The brand also reduced manual input hours by automating registrations and payments to make administrative work easier.
Implementing the Perfect Gym CRM system and access to data boosted the brand's ability to attract and retain customers. 
Do you aspire to elevate your fitness clubs to new heights? Get in touch with Perfect Gym today and take the first step towards your success!