As an immature but growing fitness market, Turkey holds a wealth of promise for continued growth of its fitness industry. In the last two years alone, its domestic health and wellness segment grew by 17% in revenue. The nation's largest corporate sports chain, Mars Sportif, has been an instrumental part of driving Turkish public interest and engagement with fitness through its budget offerings and high-end facilities. Perfect Gym is happy to service the leading fitness brand within the Turkish market. 
Image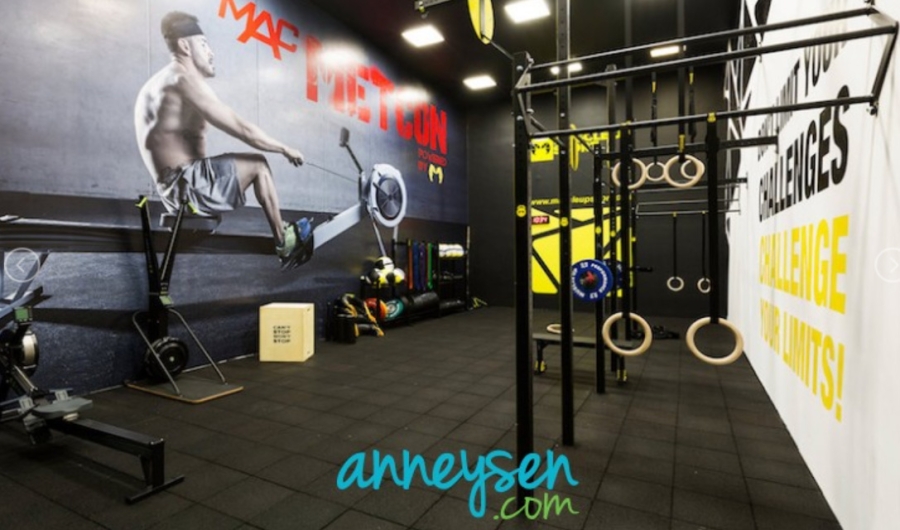 Mars Sportif initially debuted its services in Turkey in 2012 as a high end exclusive facility called MAC. Turning their company objective to exponential growth, Mars Sportif then launched MACFit, a multi-purpose budget chain, as a more affordable gym alternative throughout Turkey. Collectively, Mars Sportif services upwards of 200,000 users from around the country. 
MACFit launched as a low-budget concept when participation was below 2% and fitness trends in Turkey were dictated by high-end facilities. Expanding from six clubs in 2013 to reach 81 facilities today, MACFit pioneered a new segment of Turkey's fitness industry that was previously ignored due to their high quality gym experience offered with flexible affordable membership fees.
According to CTO, Serhat Göktepe, Mars Sportif not only needed a management platform that could accommodate their diverse style of facilities, but also one with digital capabilities to grow with their rapid expansion and domination of the modern Turkish Fitness industry.  
Mars Sportif's Transition to Perfect Gym
Mars Sportif sought to switch management tools to Perfect Gym in 2018 due to the limitations of their former software. Their operations were limited by a decentralized system that did not provide good oversight of their constantly growing club locations across Turkey. They also felt limited by their inability to tailor their contract options to the specific needs of their clubs and customers, such as:
No member rejoining options
Membership freeze limitations
No contract transfer capabilities, ie: from annual to monthly contracts
No automatic refund calculation
No upsell or cross-sell capabilities
The strain of these restrictions ultimately snowballed into more significant issues, resulting in member and revenue losses across their facilities. Additionally, their separate management tools could not keep pace with the rising digital demands that the modern fitness industry expects on both the consumer and management end. 
With over 90 fitness facilities that operate using different financial and service models, Mars Sportif acknowledged the need for an extensive platform capable of growing with their explosive trajectory.
Automated Services and Centralized Management
In the process of distinguishing themselves into the leading sports brand in Turkey, Mars Sportif consistently integrated modern fit-tech along the way. They relied on different automated and digital tools to facilitate their clubs' everyday operations, like simple self-service registration and check-in to create an efficient staffing model, which eliminated the need for on-site sales or marketing departments. Similarly, this management structure freed up staff to prioritize catering to their members.
Image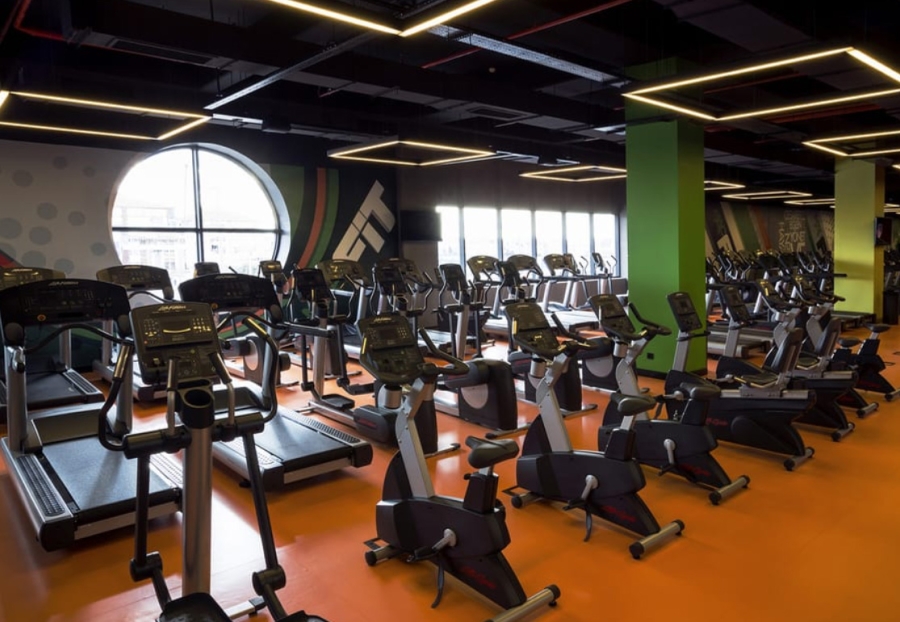 However, Mars Sportif lacked a central framework to control and regulate these tools, which led to inconsistent reports or mishandling client information. MACFit's staff had to personally deal with the hassle of frequent discrepancies and duplicated data since basic club functions were being performed by disconnected services. Perfect Gym's all-inclusive platform was able to significantly lessen the servicing issues faced by their support staff.
Göktepe describes Perfect Gym's impact on improving operational excellence and cost efficiency as, "Now, it (management software) is much more club centric management; no performance issues in month end periods, two times faster collection process in a single system. Below you can see how number of tickets received by central Membership Management team has decreased after the system went live on October 18th." 
Image
This clear decrease in membership problems that required management consulting to fix demonstrates how Perfect Gym software can greatly decrease the workload running a fitness facility can put on staff. 
Revenue Driving Platform
Göktepe also acknowledges that Perfect Gym has been an excellent platform to maximize profit due to its flexible and progressive contract management options. As a budget club, many MACFit locations enjoy surges in memberships by offering exclusive deals at a low-cost one time fee. These offers typically incentivize new members with annual or bi-annual contracts at extremely affordable prices, therefore safeguarding clients without risk of churn for a certain time period.
Alternatively, these attractive offers can also be tailored to achieve the opposite. Budget clubs can entice members with affordable short term contracts with no penalty for terminating contract. While this strategy can be instrumental in terms of high customer acquisition, it leaves facilities susceptible to high client churn rates and consequently unreliable revenue projections. 
MACFit found that it was most prone to client turnover when members wanted to transition contract types since their previous management platform could not restructure contract pay periods.  Perfect Gym's contract options addressed this problem by providing seamless continuity during the contract transition process. 
Image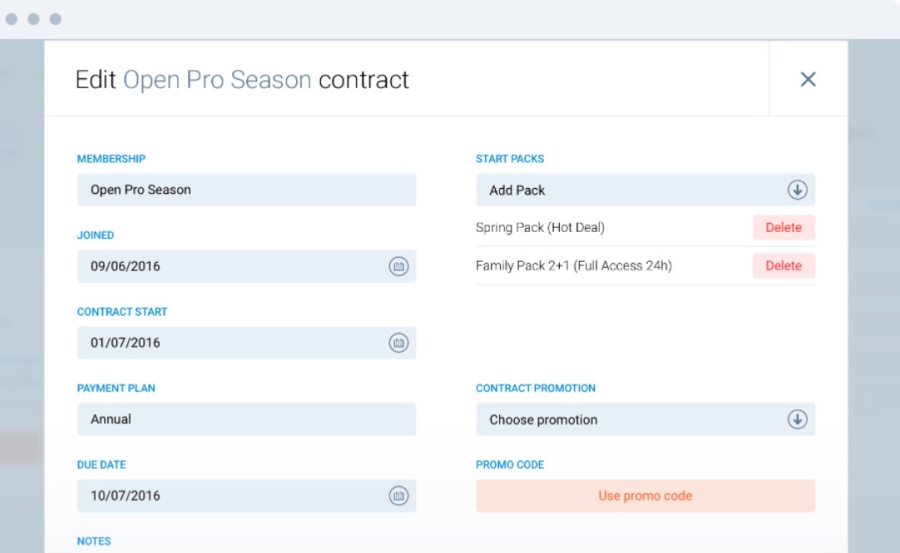 Göktepe details the structural changes his facilities have made to their contract offers available to members: "We have implemented serious business process changes including 'decommissioning of the prorate calculation for membership fee' and 'commitment membership for long term to get the lowest monthly price'...Thanks to wide range functionality of Perfect Gym, it was mostly managed by configuration of the system in addition to some custom developments."
Göktepe continues, "This change has drastically increased the sales ratio of long term memberships which will cause a positive impact in revenue generation in a very short (period of) time. And now, membership periods do not start from the 1st of the month to the end of the month and there is no prorated calculation which again has a very positive impact in cash flow."
Many fitness facilities have traditionally been tied to payment plans that need to be carried out on the first of the month instead of starting on a day that conveniences the member. With this strict payment period, many members were displeased with needing to pay a prorated cost of the days between the start of the contract and the beginning of a pay cycle. 
Image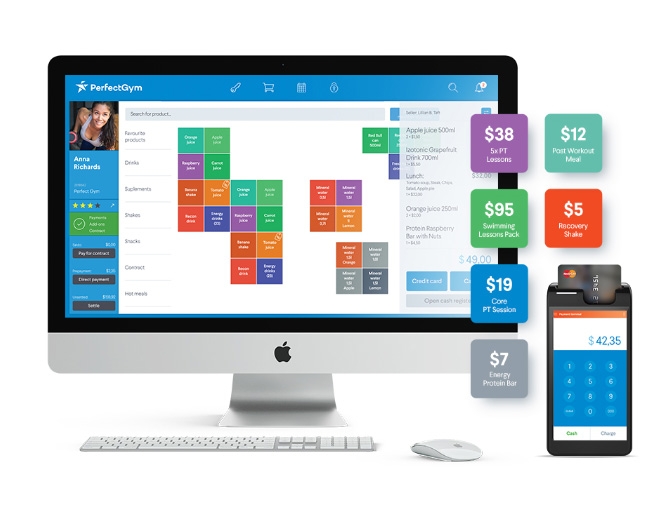 With a system equipped to handle flexible payment options and plans, Mars Sportif facilities have improved retention by letting their members establish their own specified payment plans without pro rata. This consequently also resulted in the clubs' conversion to long term members.Utilizing one all-inclusive system that administers both member management and payment procedures lessens the burden and possibility for error on members and staff alike. 
Furthermore, Perfect Gym's digitized client portals enable members to easily take a more proactive role in managing their own memberships. Increased member autonomy supported by flexible payment plans and diverse contract options has led to MACFit's higher client satisfaction levels. 
Leveraging Perfect Gym's Open API
Mars Sportif has also utilized Perfect Gym's open API to provide the best innovation-driven opportunities for their members to take advantage of. For instance, with their own in-house online registration and member sign-up portal, they utilize Perfect Gym's API to seamlessly transport all new client data into Perfect Gym's centralized system, which has been instrumental for the growth and management of their business.
Image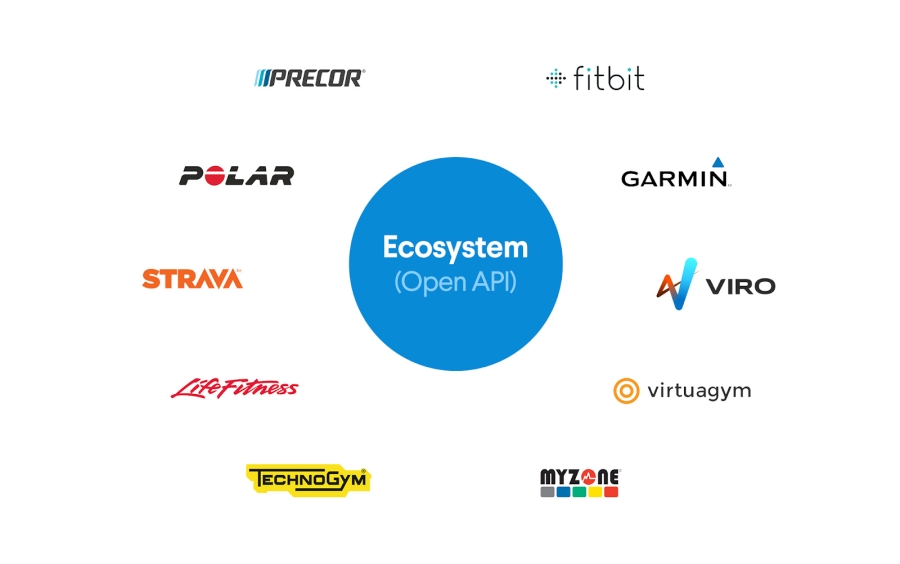 Göktepe describes this integration as, "... crucial since we have the issues of duplicated and missing members from the old system. Together with the Perfect Gym integration, we have eliminated those kind of errors and now, we are very flexible enough to adapt to any kind of changes to the Online Signup page based on Perfect Gym's APIs."
Additionally, Perfect Gym's integration with Virtuagym's full service mobile application allows all MAC and MACFit members to synchronize their personal and fitness data with its management platform. 
Göktepe comments, "We have a seamless integration between Virtuagym and Perfectgym in terms of members, credits, check-ins. The integration has improved Induction Appointment capability dramatically. It is just a few seconds to send member data with Induction Appointment credit from the Online Signup to Perfectgym and Perfectgym to Virtuagym which took between five and ten minutes on average with old systems." 
Image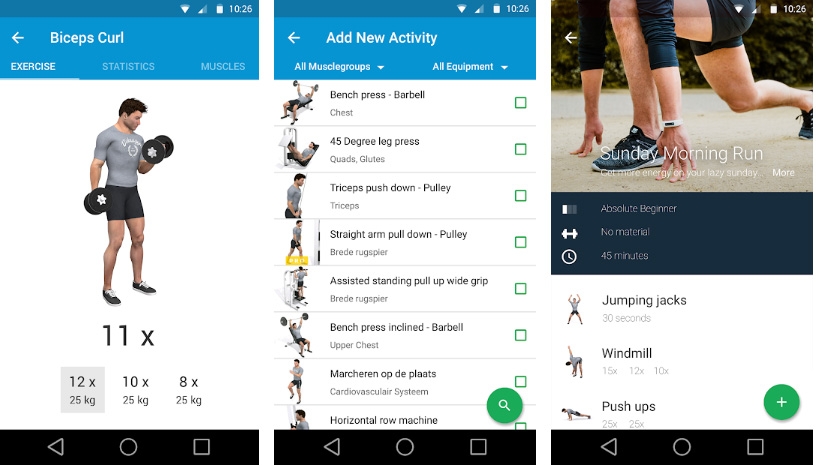 "Doing so, members can book Induction Appointments just after the enrollment process very easily. Check-in data is also synced from Perfectgym to Virtuagym which enable to set Check-in challenges between members through mobile app." 
By providing important member data to Perfect Gym's membership platform, this information can be repurposed and internalized for Mars Sportif management to enhance their clients' experience on a personal or community level. As mentioned, gauging client check-ins and exercise data allows their members to engage in club-wide fitness challenges that both foster a sense of club community as well create additional incentive for frequent club visits.
Digital Optimization
Perfect Gym has also played a considerable role in digitizing MACFit's services to stay on pace with technological growth within the fitness sector. In addition to providing the framework for digital member engagement, these basic functionalities extend to leveraging Perfect Gym's cloud-based services and member data.
Göktepe states, "Together with Perfect Gym implementation, we fundamentally changed how we operate and deliver value to our customers. In addition, when considering the 3rd platform, we have gained a robust infrastructure by shifting from an on-premise system to Cloud by Perfect Gym implementation. When considering that Perfect Gym is the center and most crucial part of the whole application portfolio, it is very good to know that it is in the safe hands of Perfect Gym infrastructure team." 
Image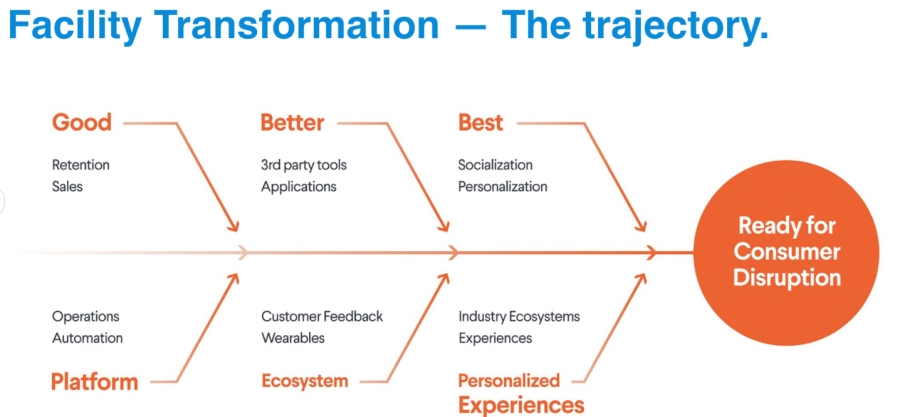 With a technologically progressive foundation, MACFit can use any combination of the acquired data touchpoints to create and deliver the client experience associated with their brand. 
In terms of business development, Göktepe credits Perfect Gym's data acquisition tool set are equally vital have been crucial to gauge revenue and relevant projections.
Göktepe states, "Perfect Gym implementation has also strengthened our analytics muscle with its data quality and consistency. Now, it is very easy to extract, transform and load (ETL) data from Perfectgym to our data warehouse by direct database connection and all KPIs are reported based on this data." 
MACFit now uses these crucial data points to make informed business strategies and revenue projections to best achieve their corporate objectives. The success of these initiatives  is evidenced by their status as the leading fitness enterprise in the country. 
Final Thoughts
With club expansion and digital transformation at the heart of Mars Sportif's business strategies, Perfect Gym has helped Turkey's leading fitness chain maintain their prestigious reputation. Their diverse facilities will continue to benefit from PG's versatile management options to appeal to the growing fitness population as well as maintain their current members.