Embracing the opulent atmosphere of the Emirates, UAEJJ Fitness is committed to providing fitness experiences that adhere to the utmost standards of excellence. This brand has become a market leader due to modern facilities, excellent staff, and a rich offer that inspires every member to unlock their maximum potential. 
Forward-thinking brands like UAEJJ Fitness understand the significance of digital transformation, recognising that a comprehensive technology solution supporting every aspect of their business is crucial. The previous software they used lacked a user-friendly interface, which caused a significant loss of time on staff training. Additionally, it did not provide a centralised reporting system that could consolidate data from all the branches. 
To secure its position in a competitive fitness environment, UAEJJ Fitness turned to Perfect Gym in 2021 with two major goals: to deliver exceptional customer experience and improve business performance. 
This case study presents how UAEJJ Fitness achieved its business objectives with Perfect Gym. 
The Number of New Members Skyrocketed by 88% 
Fadi Hassoun, former Operations Manager at UAEJJ Fitness, admitted that the major reason for choosing Perfect Gym was "the ability to generate reports to read data and the simplicity in doing this." With Perfect Gym centralised reporting, the brand successfully uses the data to identify the needs of its members and assist them in their fitness journey. 
By making well-informed, data-driven decisions, UAEJJ Fitness experienced a remarkable 88% growth in its membership sales compared to the previous year. Real-time access to all club data plays a significant role for fitness chains, enabling them to fine-tune sales techniques and leading to continuous growth in their membership base.
Image
Source: UAEJJ Fitness 
Vouchers Influence 33% of New Memberships
UAEJJ Fitness acknowledges the effectiveness of vouchers in attracting new members. Enticing prices and free trial periods successfully motivated 33% of new members to join the club in the previous year. 
With Perfect Gym, setting up vouchers is easy and efficient. Moreover, our clients can easily track the effectiveness of their campaigns and analyse the impact on membership growth. The streamlined voucher creation process allows for quick adaptation and customisation of offers based on customer preferences. This maximises the potential for attracting new members and driving growth. 
32% of Customers Choose Annual Memberships
With the UAE fitness industry experiencing rapid growth, Fadi accurately assumed that the forthcoming years would be shaped by brands meeting the community's needs. UAEJJ Fitness has demonstrated its unwavering commitment to this by actively listening and taking decisive action.  
By taking a customer-centric approach, the brand was not only able to significantly increase the number of members but also foster a strong community of dedicated fitness enthusiasts. A noteworthy 32% of customers signed up for an annual membership, proving UAEJJ Fitness' dedication to building long-lasting relationships. The quarter contract follows closely at 32%, with the biannual option chosen by 25%, solidifying its status as a brand of choice among fitness enthusiasts.
A Remarkable 44% Boost in Club Visits 
In May 2023, UAEJJ Fitness experienced an astounding 44% increase in club visits compared to May 2022. This impressive growth showcases the brand's popularity and the successful implementation of its strategies to attract and engage members.
Image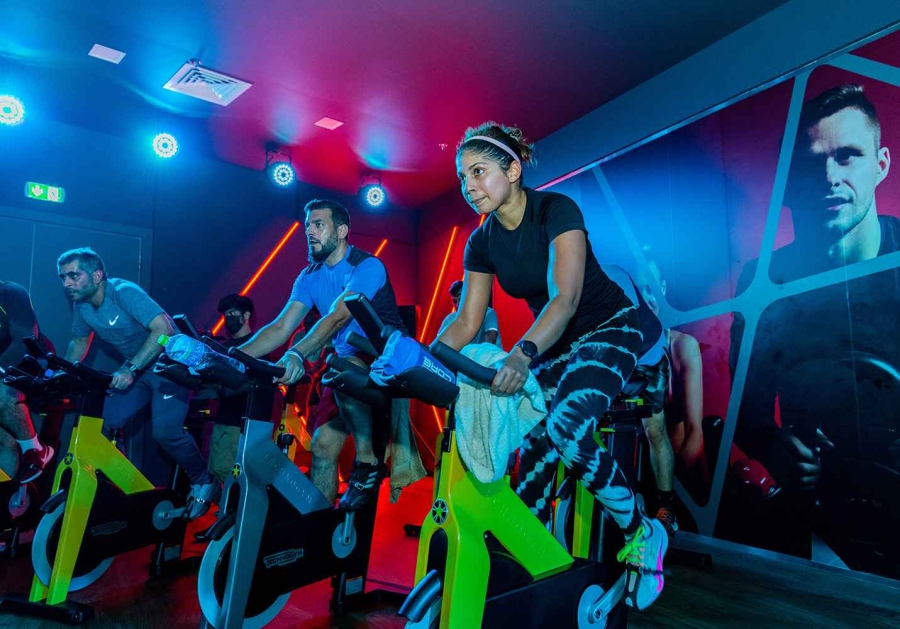 Source: UAEJJ Fitness 
UAEJJ Fitness' achievement in boosting club visits not only highlights the brand's ability to consistently meet evolving customer needs and preferences but also solidifies its position as a prominent player in the fitness industry. 
Concluding Thoughts
Perfect Gym is proud to support ambitious leaders in achieving their business objectives. With easy access to live data from all locations in one dashboard, UAEJJ Fitness can conveniently monitor its business performance. This comprehensive view enables the company to adjust its strategies to ever-changing customer behaviour patterns. 
Fadi Hassoun, former Operations Manager at UAEJJ Fitness, confirms that "sales reports in Perfect Gym are very supportive in helping us build a continuous strategy for long and short-term planning." Thanks to UAEJJ Fitness' excellent strategy based on data-driven insights, they have significantly elevated their business numbers, surpassing their second target.
By harnessing the power of accurate and comprehensive data analysis, UAEJJ Fitness has gained a competitive edge and strengthened its position in the UAE fitness market. Schedule a demo presentation to discover how Perfect Gym can fuel your business success with scalable and flexible solutions.