It's no secret that the concept of going to the gym has recently gotten a massive modern makeover. For high-end fitness club attendees, "hitting the gym" can mean anything from a virtual reality spin class to a healthy cooking class to a skin-rejuvenating facial.
Over the past several years, the gym industry has undergone distinct segmentation. Consumers tend to opt for either high-end clubs or budget clubs, leading for the middle segment to dwindle out of business.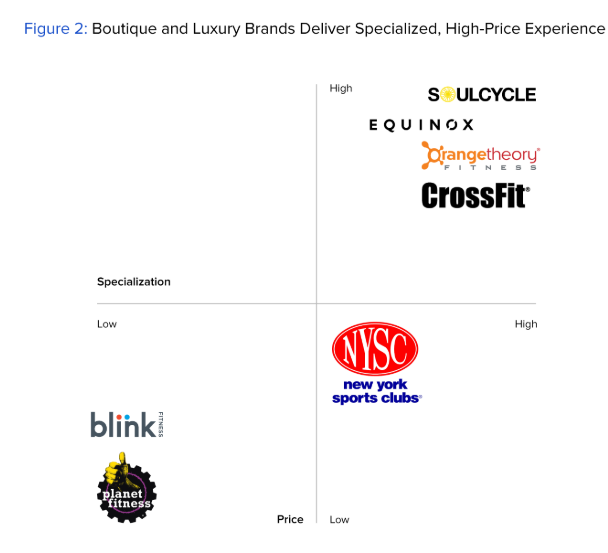 As a result of this market polarization, new and improved standards are demanding gyms to not fall behind. High-end (luxury) fitness facilities are expected to not only follow new-wave trends specific to their niche, but to pioneer their own. 
What were once "trends" for luxury gyms are now dealbreakers: consumers expect the best of the best , and those that do not keep pace will suffer at the hands of their competition. 
As trends within the fitness industry are traditionally seen as forward-thinking by early adopters, for luxury fitness clubs, these trends are now becoming expectations. Due to high consumer demand, these high-end clubs must take more serious creative risks to meet the now rising standards held by luxury gym members to become a brand synonymous with the strong fitness consumer's first choice.
Convergence with Luxury Retail and Wellness Services
The immediate impact of rising consumer expectations is the trend for luxury gyms to innovate its own unique member experiences. High-end fitness facilities are inevitably moving their brands to be associated with all-around luxury, sophistication and class. With fitness emerging as a common social status symbol, high-end facilities are racing to distinguish their services and products as the most elite and exclusive possible. 
Retail
While many high-end facilities have either collaborated or partnered with other fitness brands to offer their products at reception, these partnerships will expand throughout 2020. High-end facilities will create permanent stores or shops packed with branded wellness gear, devices, and apparel as a feature of their gym or reception. 
Recognizing the profitability of this secondary spend option, high-end facilities will prioritize forging business relationships with similar elite fitness brands to stock their stores. Common featured products include athletic clothing, personal equipment, and healthy beverages, supplements, or food items. In fact, operating full service restaurants on-site at high-end facilities is projected to grow in the coming years.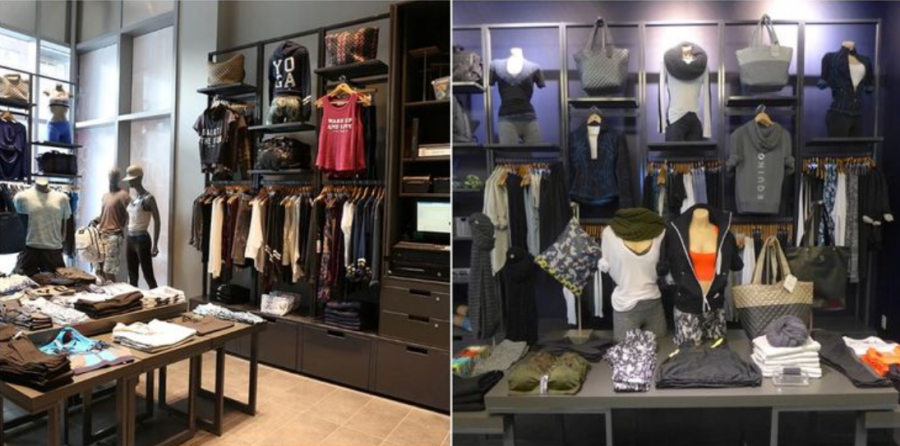 Partnering with local or popular healthy grocery stores or restaurants holds open-ended potential for high-end clubs. This collaboration not only associates your gym with the same overall healthy lifestyle values, but partnering with popular organic food brands can also be great for exposure and client incentives. For example, exchanging discounts or special offers with restaurants or grocery stores can be a great way to bring members together or entice new members. 
For example, Bay Club, a prominent American luxury club chain with locations across the West Coast, partnered with Whole Foods to the benefit of both companies. Bay Club frequently offers Whole Foods vouchers as rewards and member motivation, and the infamous organic grocery store benefits from more customers who will likely spend much more than their retailed gift card. As anyone who has stepped into Whole Foods before know, it seems impossible to leave without spending double what you had budgeted.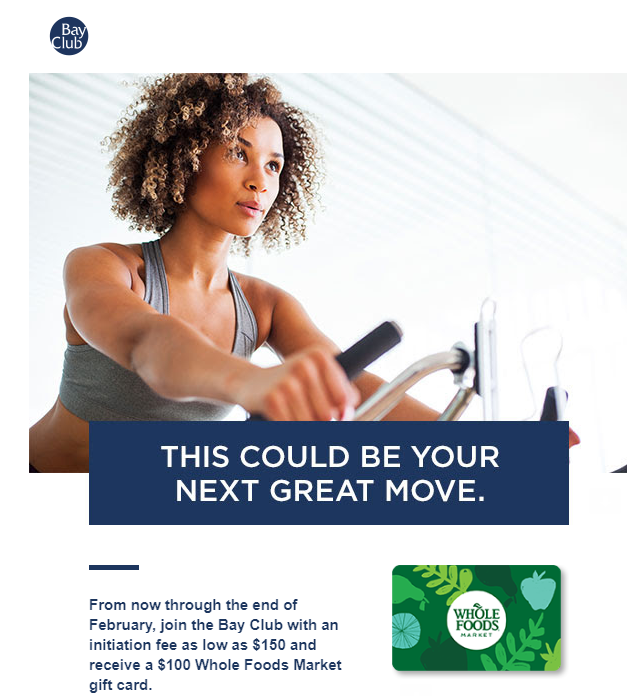 Services
Following suit, services available at luxury facilities are projected to become even more elaborate than traditional fitness or spa services. Traditional services like personal training are becoming more sophisticated with facilities requiring more certifications, professionalism, and ranges of training specialties. Further, 2020 trends for spa and relaxation services will reach new extremes. Using luxury as their bottom line, this new wave of spa services will use elaborate measures to help members achieve overall wellness.
In fact, many gyms have also sought to create partnerships with wellness, spa, and self-care driven companies. Several examples of these partnerships include offering diverse wellness products at point-of-sale, encouraging self-care subscription boxes, or affiliating with meditative and relaxation services. Promoting health as an overall experience is a great vertical for high-end facilities to cross into with strong payback.
For more intense and structured relaxation, alternative wellness procedures performed by respective professionals will become more available, like:
Acupuncture 
Nutrition education
Advanced meditation
 Life coaching, etc.
In fact, these alternative and often eastern-inspired therapies have become an excellent tool for high-end gyms to align their brand with similar positive, "good energy" values.
For example, New York based gym Peaceful Water Health & Fitness Center highlights its nontraditional wellness services as prominently as the gym facilities themselves.

Rather than offering a few traditional massage options, extensive lists of avant-garde massages, facials, and body treatments are now expected. For example, following Equinox's lead, many spas now offer the famed Crushed Cabernet Scrub, which originates from repurposing grape-seeds from Bordeaux, France with other natural ingredients to reduce cellulite.
High-end gym spas are also moving into the aesthetic medicine sphere. Anti-aging procedures like microdermabrasion facials and collagen-infused skin firming treatments feature among the most popular services. 
There is an undeniable link emerging between high-end fitness brands and some degree of aesthetic medicine companies, which specialize in services like chemical peels, botox/fillers, or laser treatments etc. While these services are not offered in gyms (yet), there is clear room for continued cooperation in the future based on their shared target customer profile.
Tech-driven Personalization Through Elite Equipment and Services
High-end facilities have always been expected to supply top-dollar equipment and services. Now, they must also accommodate for common member technology. The average high-end gym member is likely to use personal digital devices to gauge their fitness progress, whether it's through wearables, mobile applications, heart rate monitors, etc. 
Luxury facilities must keep pace with the newest fit-tech and smart equipment to enable their consumers to get the most out of their work outs. They must provide platforms for users to track their personal metrics and aggregate their overall daily wellness activities during every gym visit. Smart equipment should provide for syncing user exercise data, delivering precise feedback to personalize your members' workouts. 
For example, many new cardio machines offer sophisticated training/coaching options and varying intensity levels of work outs. Weight machines also are now designed to sync the users' sets/repetitions while providing feedback, like a guide to time movements properly and counting down rest time between sets.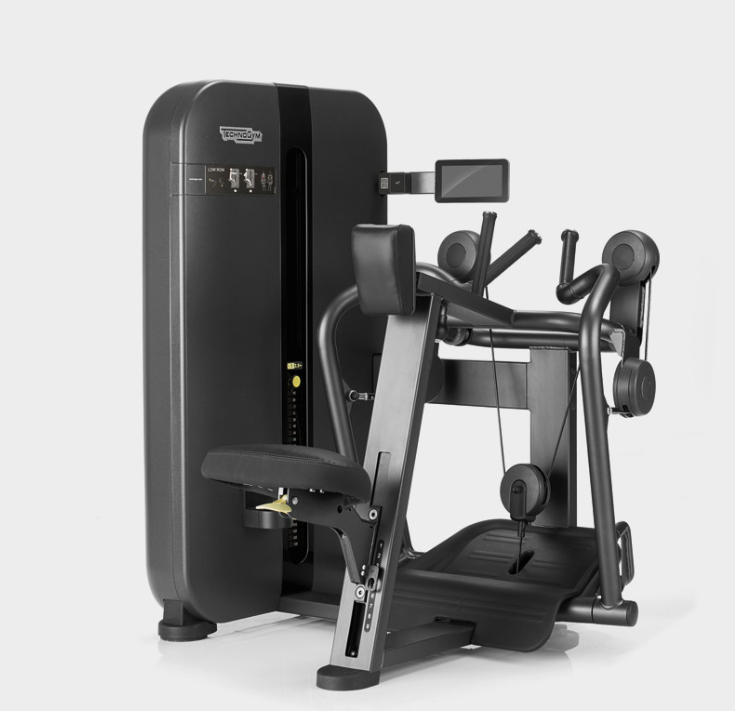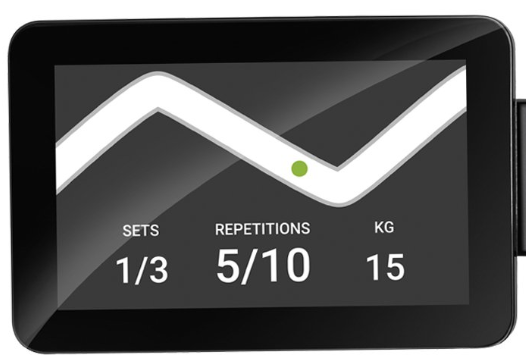 A customized (white label) mobile app for your gym is also moving from a trend to an expectation at high-end facilities. A mobile app offers great benefits to both members and high-end facilities alike. Users benefit from easily managing every aspect of their gym experience autonomously, from payments information to class sign-ups, while also utilizing one simple platform to integrate their variety of wellness apps.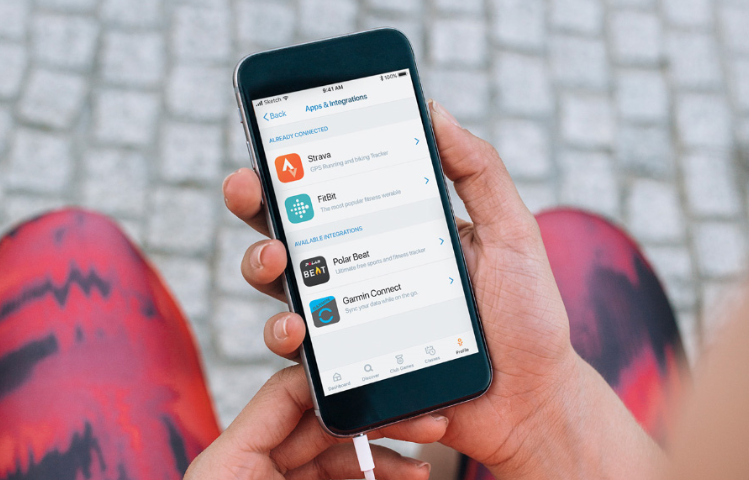 On the management side, you can easily facilitate the high degrees of member correspondence and personalization that your clients expect. A mobile app allows facilities to properly leverage their members' data, which can then be used to send customized messages, special offers, or class recommendations. This small but impactful attention will make member feel appreciated, and in turn, they are likely to attend more regularly and breed loyalty.
Offering Boutique Clubs Benefits
Considering their similar target demographics and comparable prices, boutique gyms pose the largest threat to luxury gyms. 2020 will see more high-end gyms leverage their brand and resources to offer more boutique style fitness classes on-site. By replicating  authentic boutique classes, high-end facilities intend to lure in new client bases with the great incentive of access to a full-service gym.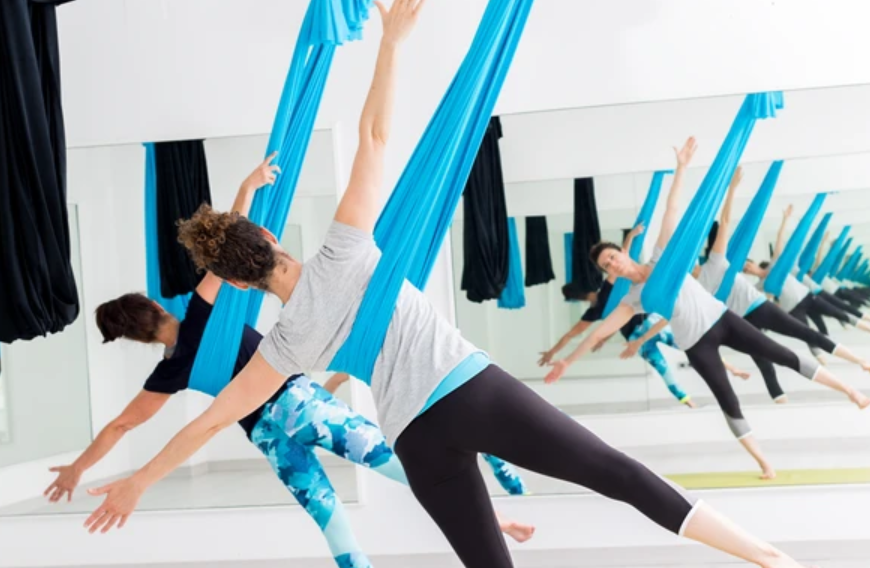 To achieve this, high-end gyms should consider:
Continually experimenting with new-wave, innovative classes
Repurposing facility spaces to accommodate non-traditional styles of fitness of classes, like aerial yoga, ninja fitness obstacle courses, personal trampoline classes
Investing in equipment that replicates boutique classes: VR compatible devices, heart-rate monitors for every member to use during class, etc.
In order to accomplish operating a full service gym and boutique-style pay-per class model, these facilities will need sophisticated software capable of handling both systems simultaneously. 
Members should be able to easily sign-up and pay for additional classes either individually or by class pack at reception, or independently through a personal client portal or mobile app. On the management side, classes should be simply categorized by what are available to all members with their traditional membership dues and what classes require additional payment.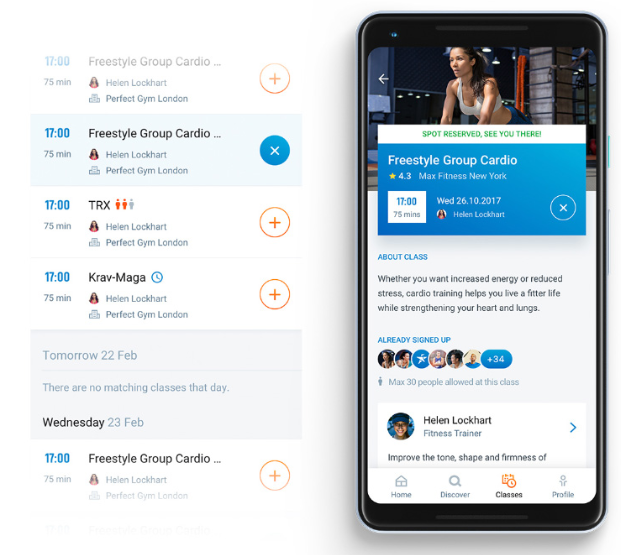 ClassPass and Sampling Applications
High-end gyms need to find ways to stay relevant in the face of growing digital technologies. Since consumers now have more options than ever to pursue fitness, clubs must adopt a proactive mentality towards integrating with popular fit-tech that threatens the need for personal gym memberships. 
Thus, gyms must embrace opportunities for new audiences to sample their facilities or revamped classes. There are numerous popular fitness applications, like ClassPass, that integrate with gyms to let non-members attend according to the apps' regulations.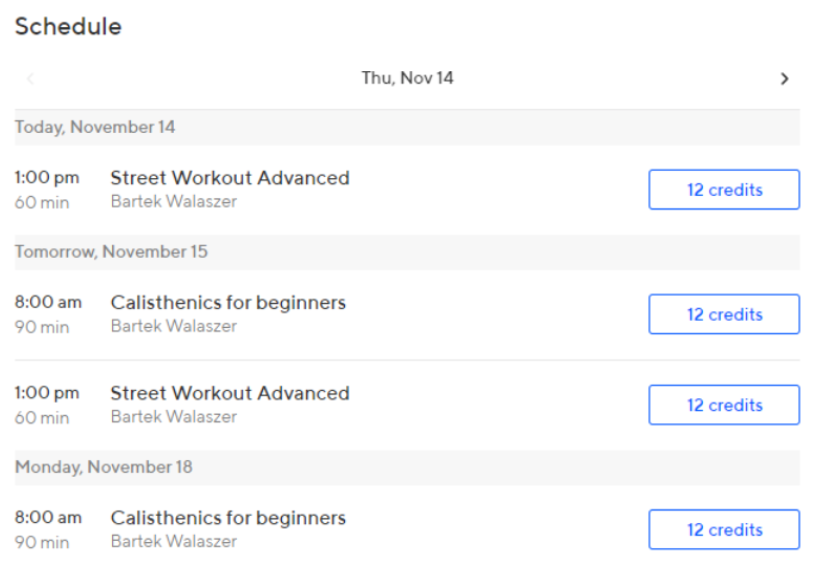 Sampling applications like ClassPass have multiple advantages: your gym benefits from passive revenue and exposure to new clients while these third-party applications handle all the difficult administrational issues. This opportunity to attract new customers can ultimately be a crucial revenue driver that gains consistent attendees or even members. 
Establish Credibility as All-Around Fitness Authorities
Strong brand reputation across many consumer-facing businesses is now expected rather than valued. High-end facilities can't just be a place to workout: they need to distinguish themselves as industry experts and innovators. 
This can be achieved by:
Diversify Staff with Varied Health and Wellness Professionals
As mentioned above, luxury gyms' are leading the crossover between physical fitness and other forms of wellness. By extending gym staff to include other alternative professionals besides personal trainers (dieticians, mental wellness experts, etc), gyms can showcase their expertise on multi-faceted aspects of the industry. This expands the scope of their services, shows commitment to internal growth, and can also attract new client demographics
Fitness Content Production and Syndication
Your staff can produce content that your members and beyond can learn from and utilize in their own gyms. The benefits of creating and disseminating quality content is a win-win-win: you showcase your brand's knowledge, wow your customers with actionable insight, and bolster your gym's marketing efforts to a wider audience.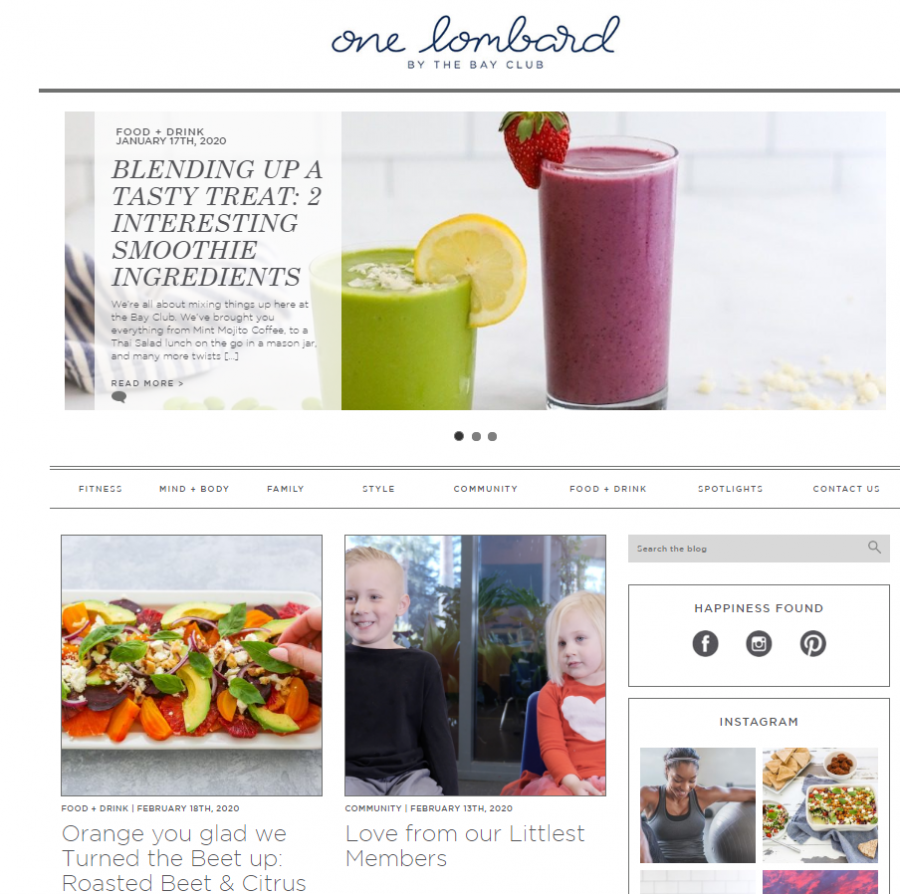 This can be achieved through various platforms, like creating a blog for your gym's website, sending newsletters, or even establishing your own gym magazine. You can also produce visual and video media, which can further diversify the scope and scale of your gym's content as well as outreach.
Establish Presence at Industry Events
Fitness brands can contribute and gain professional insight by participating in fitness industry events and conferences. They can sponsor their own booth in exhibitions, attend lectures, or participate on panels to gain recognition throughout the industry community. Not only can your brand benefit from knowledge shared at these events, but clients and consumers will associate your gym with the same level of professionalism and distinction. 
Opportunities for Socialization and Community Building
The strength of community cannot be understated in driving the success and client loyalty high-end gyms are known for. Whether it's fitness-based or otherwise, gyms will need to expand their opportunities for members and staff to socialize. Luxury clubs in 2020 will host more innovative options to build these authentic fitness communities by thinking outside the box and engaging members through unique experiences, like:
Member Excursions
With wellness tourism cementing itself as a rising sector of the tourism industry, high-end facilities typically have the resources to craft trips or excursions for their members to take part in. Considering the majority profiles of their members, luxury gyms are advantaged with a built-in client base willing to spend more generously on these adventurous excursions. Whether it's a day trip to local camping hotspot or exotic week long international surfing retreats, wellness tourism trips are exceptional ways to breed strong gym communities while also benefiting from secondary spend revenue. 
Use Case: Equinox Excursions
Unsurprisingly, Equinox is pioneering this high-end trend with great success and member engagement. Beginning in 2019, Equinox established a brand-name hotel in New York City, and began offering several wellness-based lavish trips per year, like cycling in Italy and mountaineering in Morocco.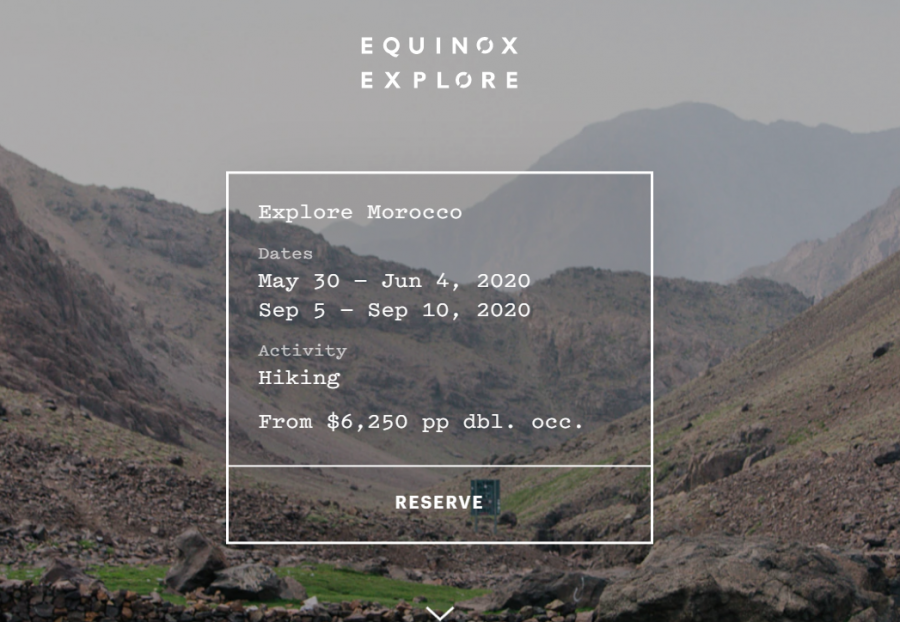 These excursions are designed to match Equinox's revered reputation for luxury and exceptional service, further cementing their reputation as an industry leader and providing a model for others to follow. 
Extracurricular Clubs
On a smaller scale, any opportunity for members to interact in a fitness-adjacent context outside your gym walls is great for community-building. Depending on your gyms location and client preferences, popular options can include clubs based around activities like running, swimming, hiking, or team sports leagues. Favoring more recreation over exercise, gyms can also create groups around popular hobbies, like surfing, music, arts, etc. 
Fitness Happy Hours
It may seem counterintuitive for a gym, but many high-end facilities have taken to offer complimentary activities that prioritize member socialization and fun over fitness. These events can be as creative as gyms want, from themed cuisine dinners, to happy hours, to small concerts or parties. 
Gym-sponsored events are no longer restricted to green juices and protein bars as the main courses  in fact, high-end facilities can benefit more by creating a comfortable atmosphere with food and beverages that match the luxury associated with their brand. 
These recreational opportunities will allow members and staff to relax and get to know each other in a different setting, nurturing the strong sense of community and member appreciation that high-end clients want. In fact, that tight-knit sense of community is a driving factor behind high-end facilities' appeal and reputation.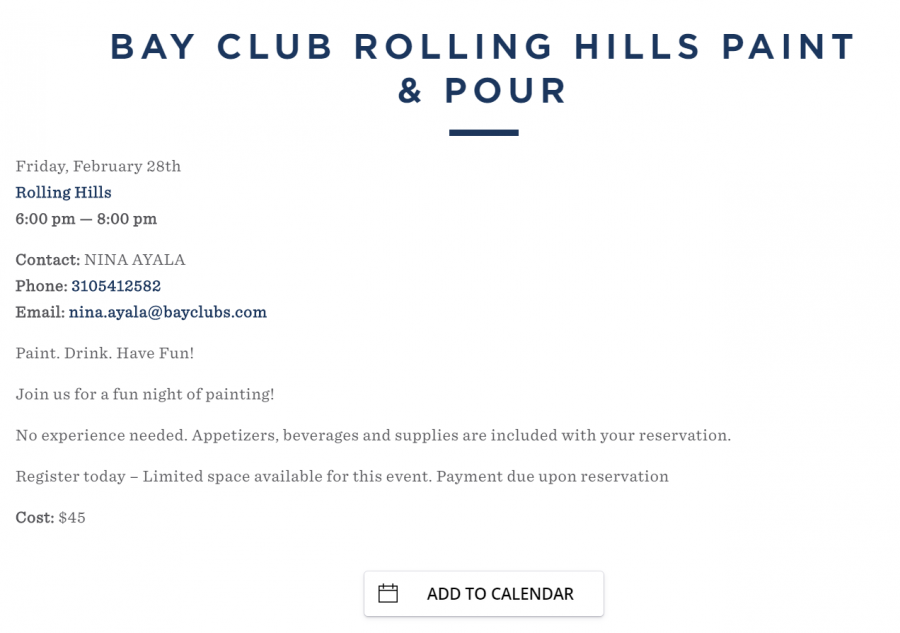 Kids Club Events
Another popular way to build gym camaraderie is to get all hands on deck: sponsoring events for children or the whole family. As the majority of high-end facilities are equipped with child-care services, sponsoring family-friendly or youth events is a low maintenance way to showcase your facility in a communal inclusive light. All parties will appreciate the clear effort to bring together a different dynamic at your facility. 
As an added bonus, kids-centric events can be a very welcome form of built-in babysitting for parents and older members to enjoy their time taking part in other activities at your facility.
Closing Thoughts
As the fitness industry continues to grow at exponential rates heading into 2020, "trends" for the luxury fitness facility segment should not be taken lightly. Constant industry innovation paired with a rapidly growing consumer base means that high-end gyms must be prepared to exceed consumer expectations in their own unique, brand-identifying ways. 
Simply offering great equipment, clean facilities, and professional staff is not enough: high-end gyms need to embrace every opportunity and resource to create an unmatched customer experience to thrive in this decade. With digital transformation driving new perceptions of gym experiences, the top trends are waiting to be discovered.