So what are people actually looking for in these remote workout classes? What makes them appealing, and how best to coordinate them so that your clientele know they exist? We will attempt to answer all your questions and more. 
What do the best online fitness classes offer?
The best gyms and studios already provided access to live-streamed classes and on-demand content to support their members better. 75% of those that use virtual fitness also go to in-person lessons. 57% of the global population are active internet users as recent as 2019, meaning the online fitness market was well prepared ahead of the pandemic. 
The best traditional gyms, health clubs, and fitness studios adopted a hybrid model with a combination of on-site and online fitness solutions.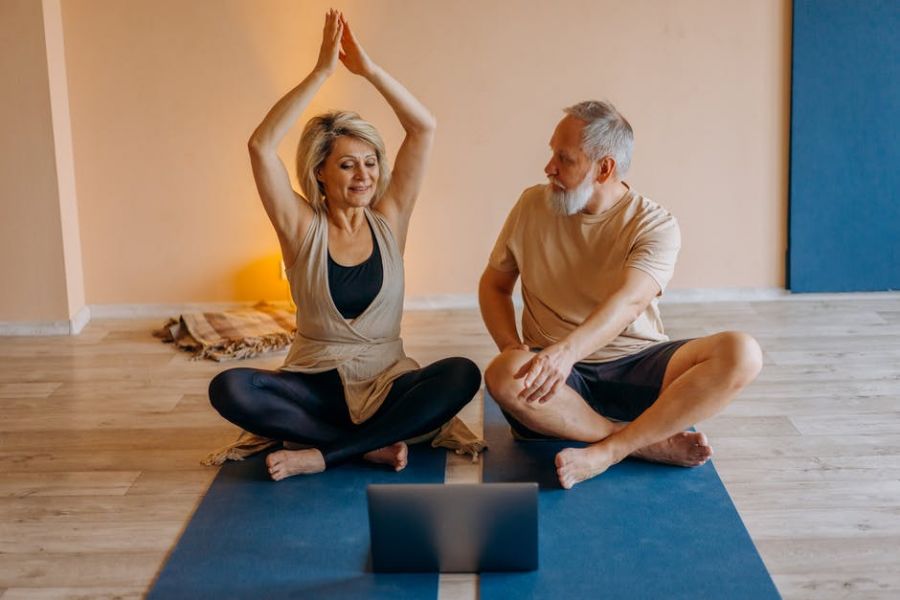 Here's what some of the best online fitness classes achieved:
Gyms and studios that offer virtual workouts increase their in-person class attendance by 12% from 2019 [2021]
72% of fitness club owners created and started offering an on-demand or live streaming service, an increase of 25% from 2019 [2021]
When working out in groups (in-person or streamed live), people cycle 21% further and exercise 10% longer on average [2020] 
Those who use live stream or on-demand workouts exercise 20% more per month on average than they did the previous year [2021]
Yoga (32%) is the most popular online class to take, followed by HIIT (15.6%), Pilates (8.3%) and Barre (7.9%).
Wider access to trainers and instructors
Because online fitness classes aren't tied to a specific venue or location, there is now an opportunity to attract new clientele. When new members sign up for a gym or studio, they invest in their fitness and the quality of trainers and instructors. To make a connection with those potential members and convince them to buy into your fitness business, make sure they know your trainers and instructors are the most qualified to lead them on their fitness journeys. You can even run an online survey to ask members about their trainers. 
Flexibility to work out wherever you want
A big perk to online fitness classes is the flexibility to do so anywhere, anytime. A stable WiFi connection and a screen or mobile phone are all that is needed to access their favourite class. Online classes make it so much easier to keep up with your fitness routine without struggling to fit it into a busy schedule. With the right gym management software, like Perfect Gym, you'll be able to offer your memebrs this flexibility.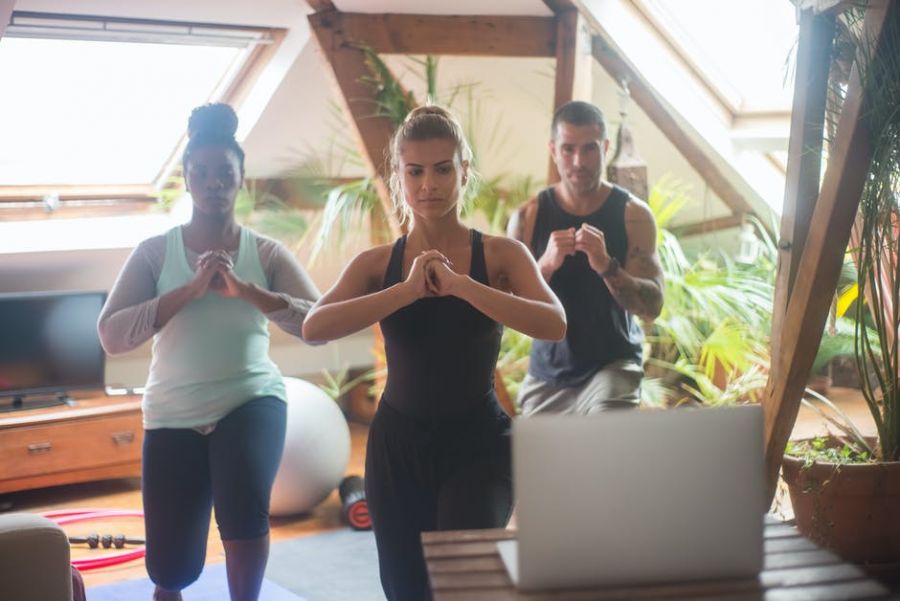 One to one guidance with leading trainers
A significant drawcard for online classes is having access to experts and quality trainers and more availability and time to connect one on one. While exercising at home and in a familiar, comfortable setting, members can let their guard down and be more "in the zone". Everyone is looking for guidance to achieve their fitness goals, and people often feel more at ease when there is a screen between them and the trainer.
Pay more attention to your client's individual needs and goals with one on one classes and sessions. Dedicating a little extra time to each of your customers will go a long way in securing their customer loyalty in the long run. It's also a way to show your customers they care. You include this in all of your standard packages or as a side offering. One thing's for sure, the customers who value your time and influence will take advantage of the opportunity to meet with you. Especially if it means focusing on helping them achieve their fitness goals.
Value for money with the right pricing
Switching to an online or a hybrid style setup is not only just about the costs; it is about the value that your customers receive. If you are switching to online classes only for a finite period, don't automatically think you need to offer discounts. Customers are an intrinsic part of your community, and they see and acknowledge your value as their fitness coach. With one to one personal training, your time investment is identical regardless of the venue or platform. Ensure that no matter the medium of your online classes, your pricing reflects the value of your classes.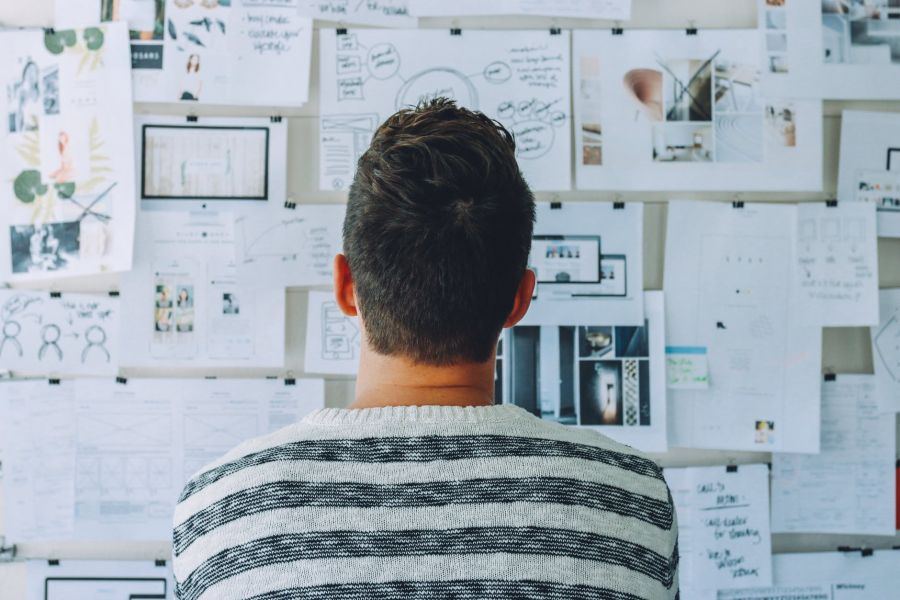 How should gym owners prepare for running online fitness classes?
The online fitness trend is here to stay, and many people still don't feel comfortable going back to the gym, or like the flexibility online fitness classes offer. Therefore, gym owners should consider this and keep online classes as part of their offering to cater to a broader range of members. To do this right, gym owners and managers need to understand what their members are expecting from online classes and the tools they need to deliver the best user experience. Here are our best tips: 
Plan ahead, create an online fitness class schedule and allow members to sign up to them whether to one-on-one or group classes.
Show members how many spaces are free with the Capacity Management functionality. The exclusivity can also create hype around the most popular classes, pushing people to commit to attending as space is limited.
Members want reliability, especially when paying for online membership. You should be committed to delivering this. To do so you'll need a reliable streaming platform to live stream or send pre-recorded content. PerfectGym TV will help you to stream live classes or send pre-recorded content through the PGM. You'll find it so easy to use; links can be distributed easily through the PGM, with seamless integration for class schedules and can be managed and accessed through the mobile app or client portal. 
If you want to make online classes available through your clubs website, you'll need a platform that will smoothly integrate with your club's webiste. Harder's webiste is an excellent example of this. Using Perfect Gym's integration, Harder was able to colnfigure PGM with their webiste, resulting in members being able to make class bookings, purchase memberships and make further amendments direclty through the webiste.
Ensure that members are ready for class on time by adding the live-stream or on-demand  class link to the class reminder emails via Streaming Link Tag. The streaming tag allows members to set themselves up before the class starts, meaning they are ready to go right on time. 
Using one all-encompassing Hybrid gym management software will streamline running online fitness classes, enhance user experience and increase revenue. PerfectGym makes it clear that it is the right choice for gym owners. 

Using one all-encompassing Hybrid gym management software will streamline running online fitness classes, enhance user experience and increase revenue. PerfectGym makes it clear that it is the right choice for gym owners. 
How to successfully market your online fitness classes? 
A challenge posed to many gym owners is whether or not to grow their business beyond their local community catchment area. The facts are you need to think carefully (with the aid of a budget) about the additional expenses you may incur in the coming months. Then decide what is sensible and reasonable to spend on acquiring new members. Here are some strategies you can use for marketing your online classes in the coming months.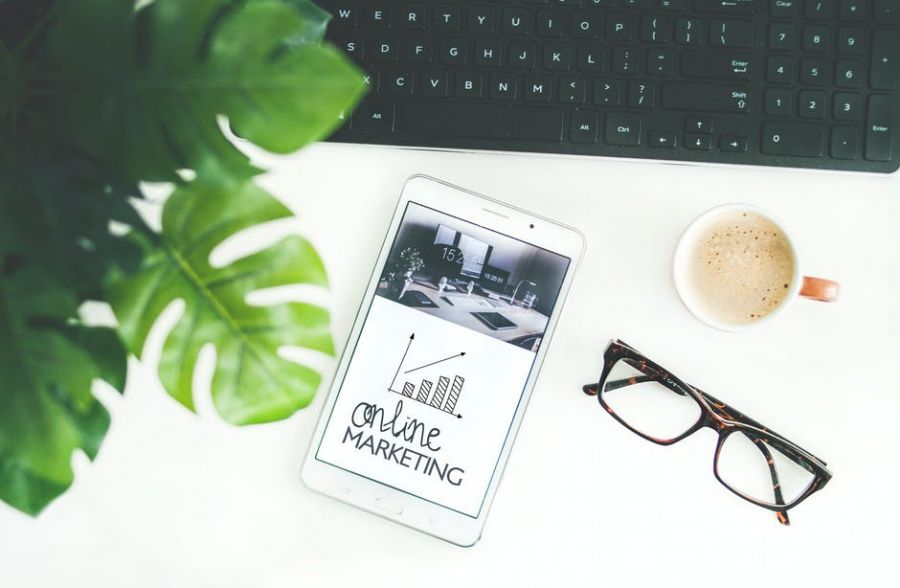 Paid social media ads
Your return on marketing investment or ROI is one of the most important marketing metrics that help indicate how much value your marketing efforts generate. You can calculate your ROI by subtracting your marketing budget (social media, email, digital, print marketing, etc.) from your increased revenue or profit growth. When thinking of running a social media ad campaign, having a reference to this number will be valuable. A campaign with a negative ROI will need to be redesigned or completely shut down, while positive ROI campaigns should be extended or even expanded.
Currently, a lot of businesses in every industry are pausing their ad spend. From the Two Brain Business Radio podcast, Matteo Lopez notes that the global CPM (cost per 1000 impressions) is relatively low at this point, meaning that you will spend less to get your ads in front of more people. Another factor may be because more people are at home now, and therefore more people are online scrolling through social media feeds. 
The content and copy of your ads will need to change to reflect that your online fitness classes are now live. A good tip is not to mention Coronavirus or anything about the pandemic. Instead, steady your focus on how you can deliver higher value to potential members with their stay-at-home workouts to achieve their fitness goals.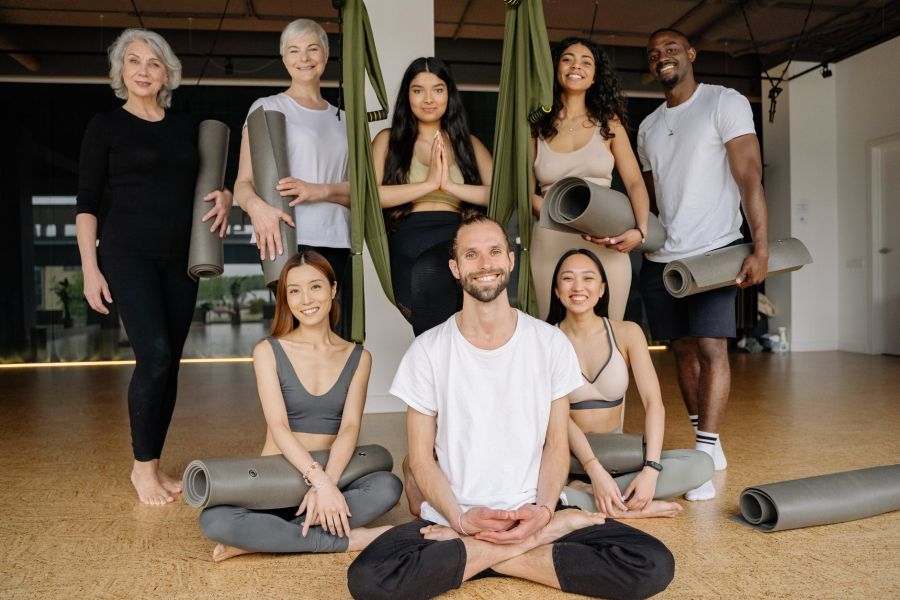 Word of mouth or referral programs
While many people have been locked down due to COVID-19, there is one critical method to broaden your reach outside your current membership base. Your members will have friends, family and other members of their circles in isolation. Use this opportunity to get your community of members to spread the word! 
Try to generate word of mouth by using a referral program. There are two key benefits to running a referral program for your gym or studio: First of all, you reach potential customers who have not seen any of your marketing campaigns to date. Furthermore, these prospective members are more likely to trust a friend over a random marketing campaign. 
Secondly, as well as an effective lead generation method, referral programs can be an excellent membership retention strategy. Suppose members are reluctant to recommend your offerings to a colleague. In that scenario, you can use this as an opportunity to intervene early and investigate why they are not happy to refer your gym.
PerfectGym Mobile app has a referral functionality embedded in the app where members can send invites to friends that will grant them many free passes. Harder's referral program has a 20% conversion rate on these trial passes.
Organic content
Now that your gym is online, there is content galore that you can get creative with, such as class pictures and videos, workout and nutrition tutorials, class timetables, motivational quotes, and member transformation stories. Posts about member transformations are compelling as sharing them can bring in new followers with the chance to convert them into leads through targeted advertising.
Writing a blog or newsletter is another positive lead generating activity. Through PerfectGym, owners can send out branded newsletters to their customers and leads - letting them know about online classes and their availability.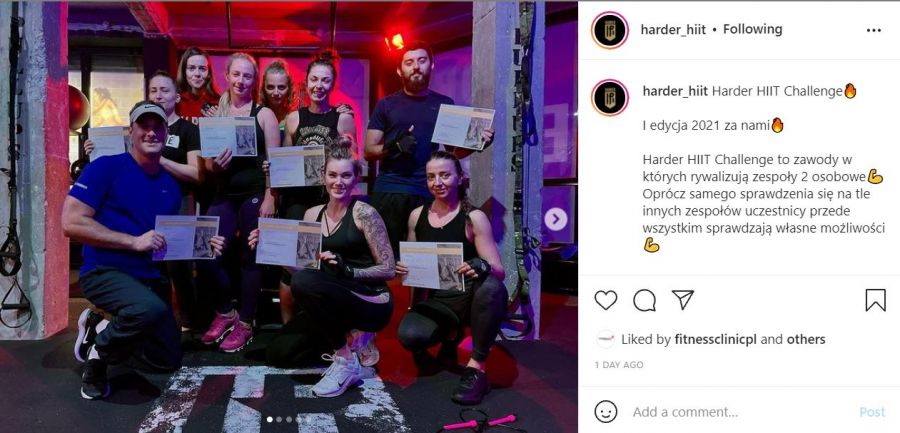 Social media presence
The reality is that if you don't have a regular social media presence, you may as well not exist. Posting regularly to social media is a long term strategy to remain relevant and may not lead to results in the short term. Facebook's algorithm is making it more and more difficult for content to be seen on the timeline. So what's the point? People will have a poor impression of your gym if you don't post on social media regularly and may stop potential leads from coming to you. 
Online activity will always be looked at favourably by the general public. When there is a lack of activity and engagement, people tend to think your business is not running or has something wrong.
Free online trial classes
Hopefully, gyms and studios have adapted to this new normal of in-home workouts very quickly. The smart ones have begun hosting free live online classes through Facebook, Youtube and Instagram Live. Although this is a good idea initially to generate interest, you will eventually need to convert these viewers into paying members to allow your business to grow. One strategy might be to post a weekly or bi-weekly live stream that can act as a free trial. Another approach could be to password-protect your free trial for the person registering their interest from one of your lead generation channels.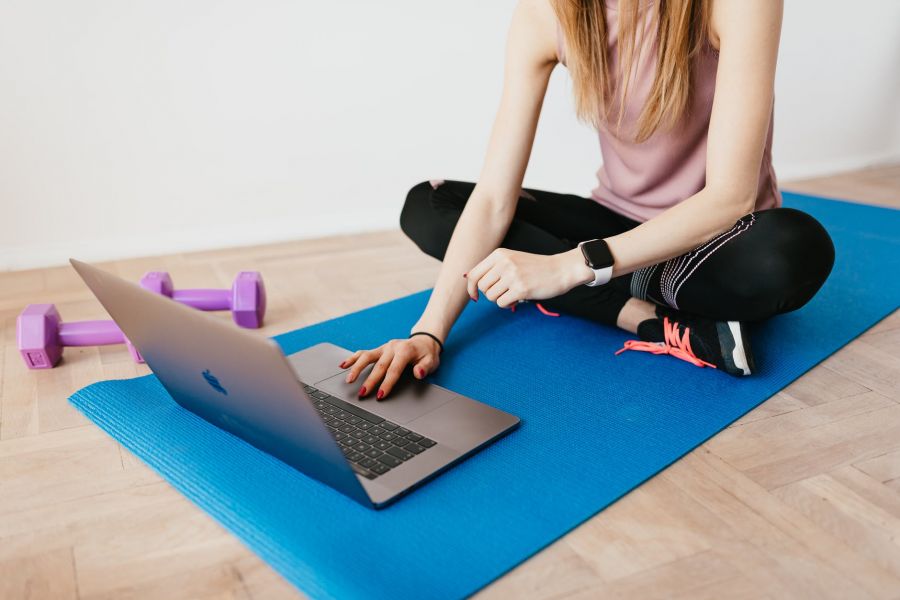 In summary
With the mighty power of the Internet, fitness professionals and their gyms can still stay engaged with their communities and potentially turn this into an opportunity to bring people together via online fitness classes.
Manoeuvring your fitness business online is a big step, and the road to success will not be necessarily easy at first. In the current situation the world is in, it's an inevitable step to retain as many members as possible. The next move would be to grow your gym by acquiring new members and proving to members that despite moving a portion of your services online, you can still provide great value and member experiences.