The fitness industry in the Middle East is a dynamic and competitive landscape where staying ahead requires exceptional vision and strategic moves. Uform Fitness, which has become a dominant force in the region, knows this very well. A significant milestone in their journey came with the acquisition of all Gold's Gym branches in the UAE and Oman, solidifying their position as leading player. 
What sets the company apart in the local fitness market is not only its strategic insight. It is also the favourable membership rates, quality of classes and personal training, attractive packages, state-of-the-art facilities, friendly staff and exceptional member experience.  Since 2016, Perfect Gym has been a steadfast supporter of Gold's Gym and now Uform Fitness in all of this, providing them with cutting-edge, powerful software to optimize the management of its extensive network of 13 clubs. 
Fehmida Baig, Membership Coordinator at Uform Fitness, reveals that elevating member experiences through digital transformation is a major goal of the branding transition. This case study explores how Uform Fitness leverages Perfect Gym's tools to be the brand of choice across the Middle East. 
99% Success Rate for Referral Campaigns
New Uform members enjoy starting packages allowing them to experience the chain's attractive offerings. Along with unlimited access to their modern facilities and group classes, Uform includes two personalised training sessions to kickstart each member fitness experience. 
Uform also leverages the power of recommendation to build a community of fitness enthusiasts. With an impressive success rate of 99%, Uform's referral campaign has proven to be highly effective in attracting new members. 
"We are using vouchers and promotions, and it is really bringing good conversions," confirms Fehmida. "For referrals and recommendations, we always honor members with some free months, prizes, VIP memberships, outdoor trips, and electronics." 
Image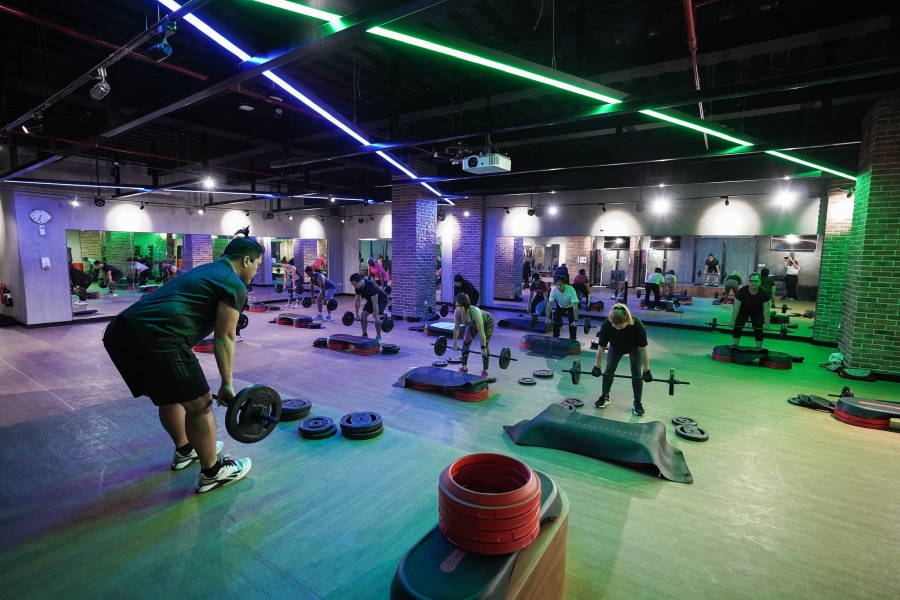 Source: Uform Fitness
Member convenience is a top priority at Uform Fitness. Understanding the diverse preferences of its customers, the chain provides a comprehensive selection of 12 payment options. Half of the members prefer credit card transactions at the reception, while 40% opt for the ease of online payments when purchasing their memberships. 
"The most convenient for the members are card payments and applications like Tabby, where they can pay in instalments with 0% interest," says Fehmida. 
In addition to payment options, Uform goes the extra mile in simplifying the membership experience. They offer an automatic contract renewal process, eliminating the need for members to go through the inconvenient manual step and allowing them to focus on their fitness objectives. An impressive 30% of members take advantage of this option, showcasing the brand's commitment to providing exceptional services and maintaining long-lasting relationships. 
93% of Members Use the Mobile App 
With the Uform app, members can conveniently handle all their club-related tasks with a few screen taps. 93% of club members actively uses it to book classes, manage their memberships and access the club at any time simply by scanning a QR code. 
The app acts also as a valuable communication channel, ensuring members are well-informed and engaged in their fitness journey. By sending timely class reminders, informing about club details and a highly successful referral program, Uform adds a personalised touch further enhancing customer experience. 
Image
Source: Uform Fitness
Concluding Thoughts 
"Perfect Gym is the solution for all the problems and strategies that one fitness organization is looking for," concludes Fehmida Baig Membership Coordinator at Uform Fitness. By embracing the digital transformation of the fitness industry, the chain is able to conveniently manage all club operations. 
With a commitment to delivering an outstanding experience, Uform Fitness continues to revolutionise the way its members achieve their health and wellness goals with the innovative tools provided by Perfect Gym. 
Perfect Gym is a scalable solution that fits into the all the objectives of fitness enterprises. Schedule a demo presentation to learn more about how our software can help you streamline operations, optimise member management, automate administrative tasks, and drive business growth.